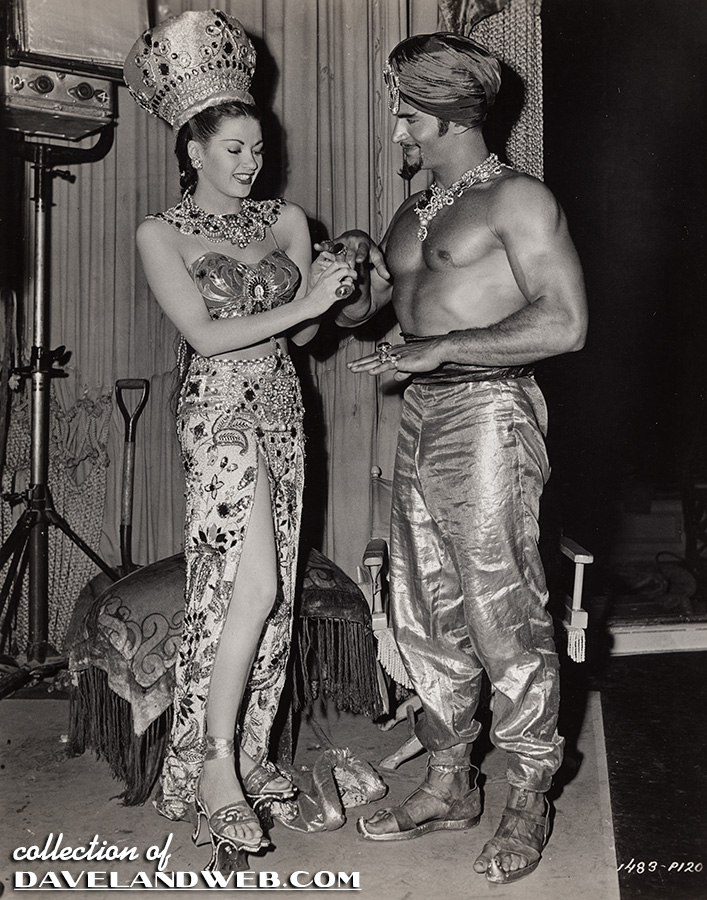 Best known as Lily Munster, Yvonne DeCarlo was actually a great beauty with a respectable movie career behind her before she ever filmed the TV classic, "The Munsters."
Here are two vintage shots of a date between Yvonne DeCarlo & Robert Stack (known as Eliot Ness in the TV series "The Untouchables"). What a handsome couple they made. According to Yvonne's autobiography, the two actually dated for awhile.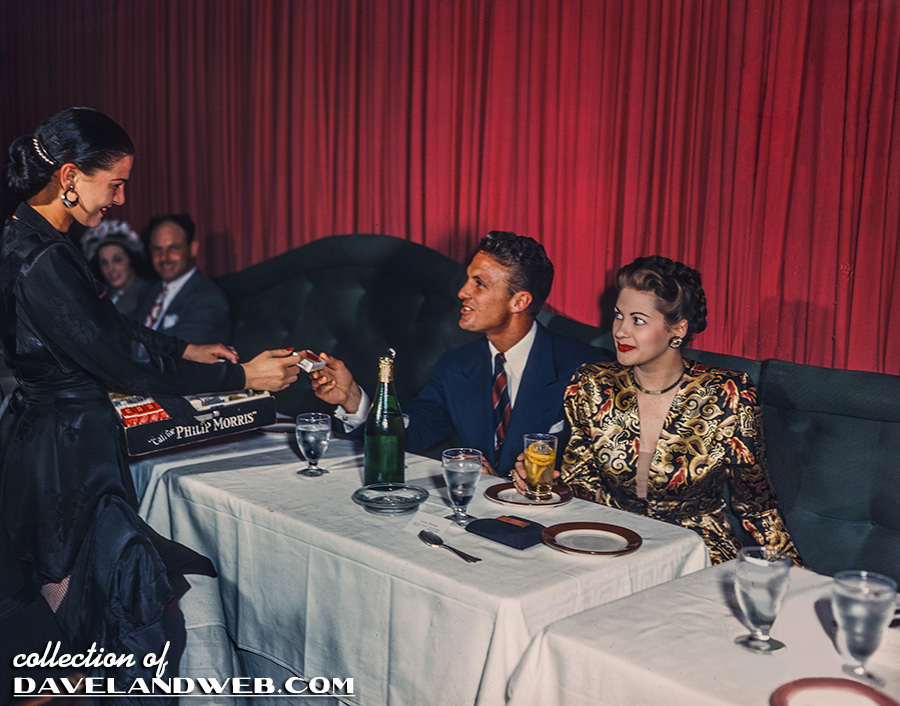 I love the "back off bitch!" look that Yvonne shoots the Philip Morris cigarette girl. In shot #2, they laugh about how Yvonne has just put the poor cigarette girl in her place—or at least that's what I think.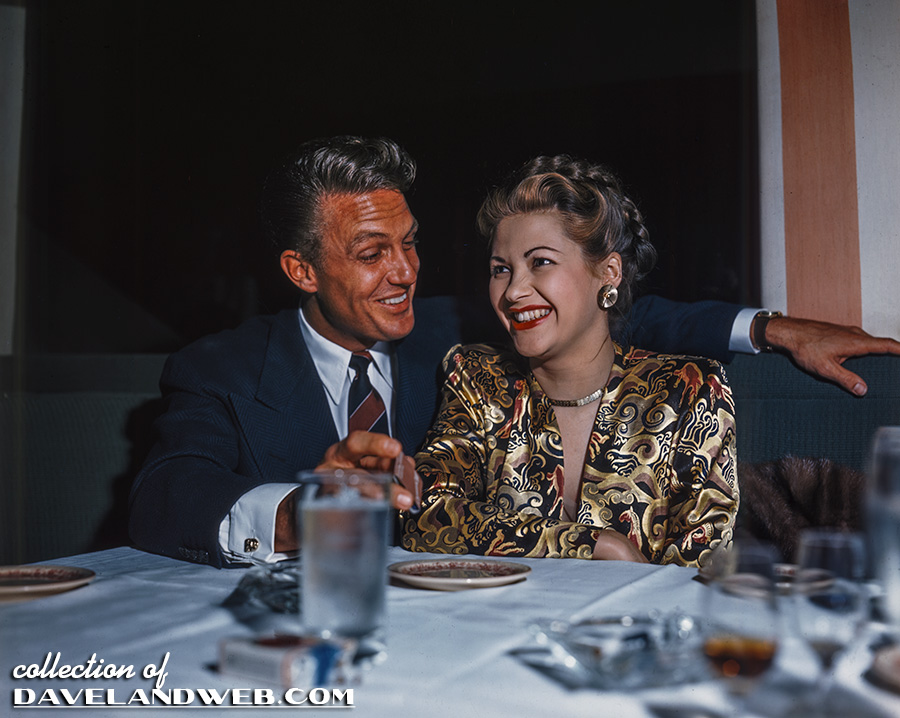 Once a glamorous nightclub at 8433 Sunset Boulevard in West Hollywood, Ciro's was where all the movie stars used to hang out. Since 1972, it has been The Comedy Store. In this vintage image, Ava Gardner and Howard Duff enjoy an evening out together, back in the day when stars dressed up to go out.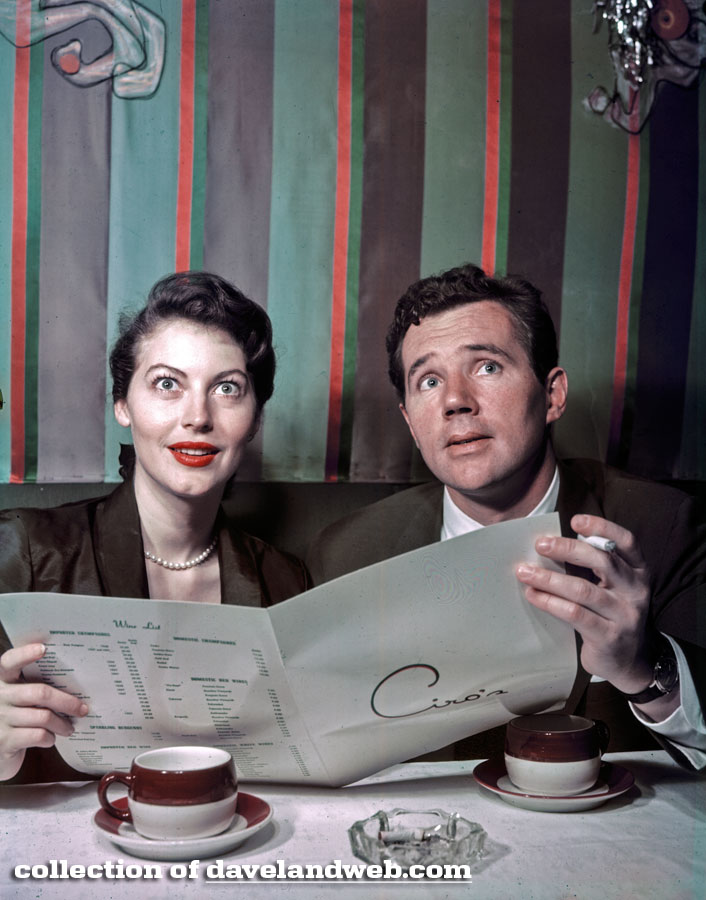 Another favorite nightspot of the stars was The Cocoanut Grove, located inside the Ambassador Hotel in Los Angeles. Sadly, this historic landmark was torn down recently.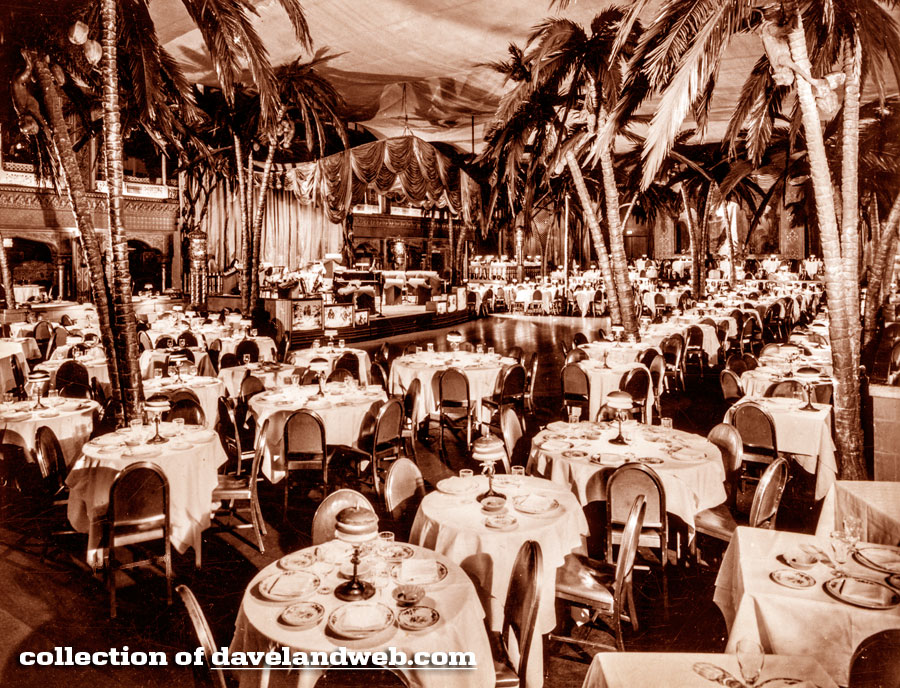 For "Regions Beyond," here's a color closeup of the area requested from yesterday's post: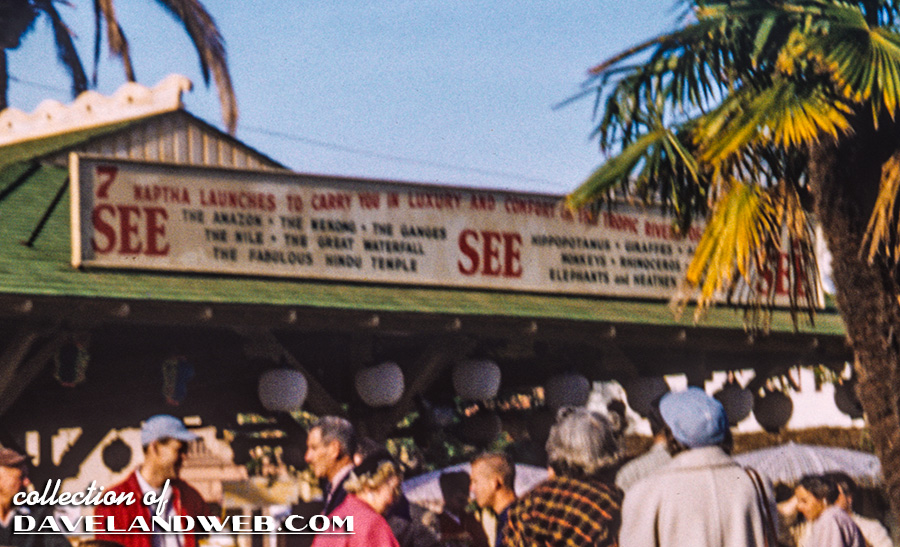 To see more Hollywood photos, visit my regular
website
.