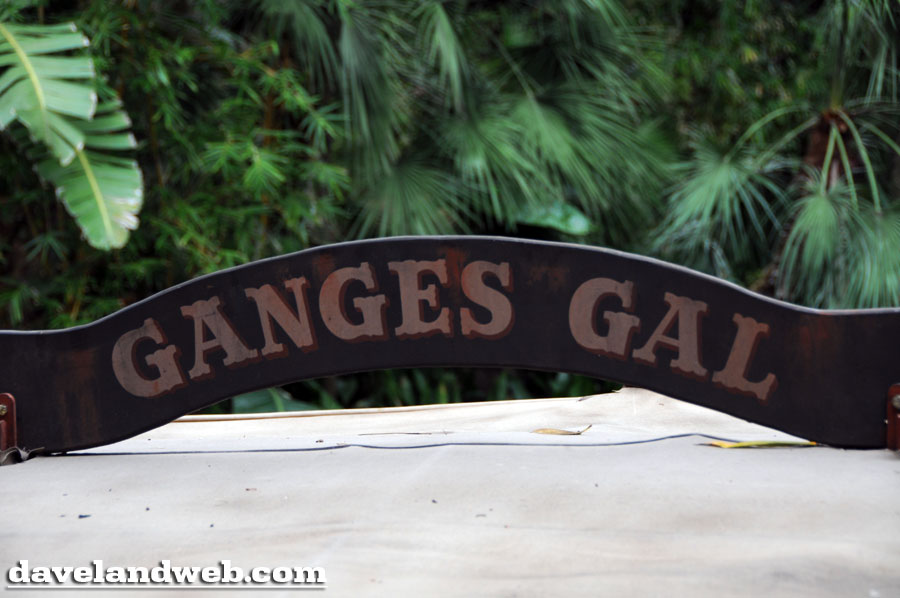 After we enjoyed the Mardi Gras musical celebration in New Orleans Square, our trio was ready to brave another attraction. However, since all three of us were still feeling the remnants of our food coma, we decided to tread lightly by starting out with the Jungle Cruise.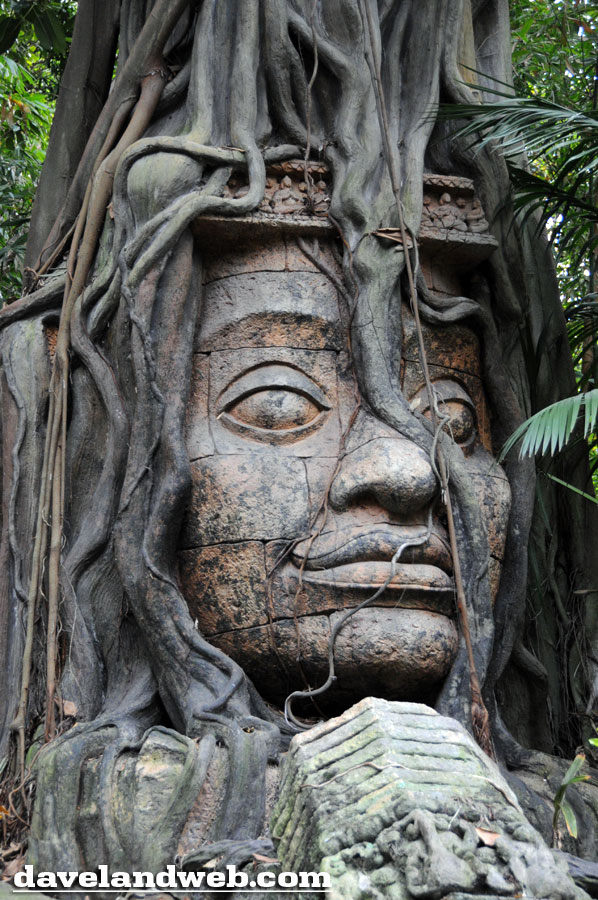 Thanks to an even-better-than-usual skipper, we had a great time.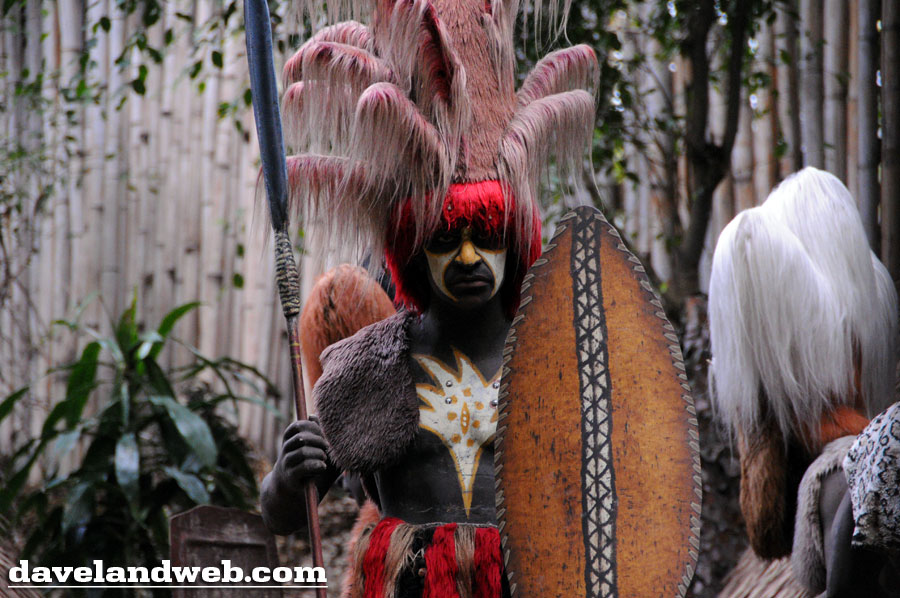 No, that wasn't our skipper...this guy named Kevin was.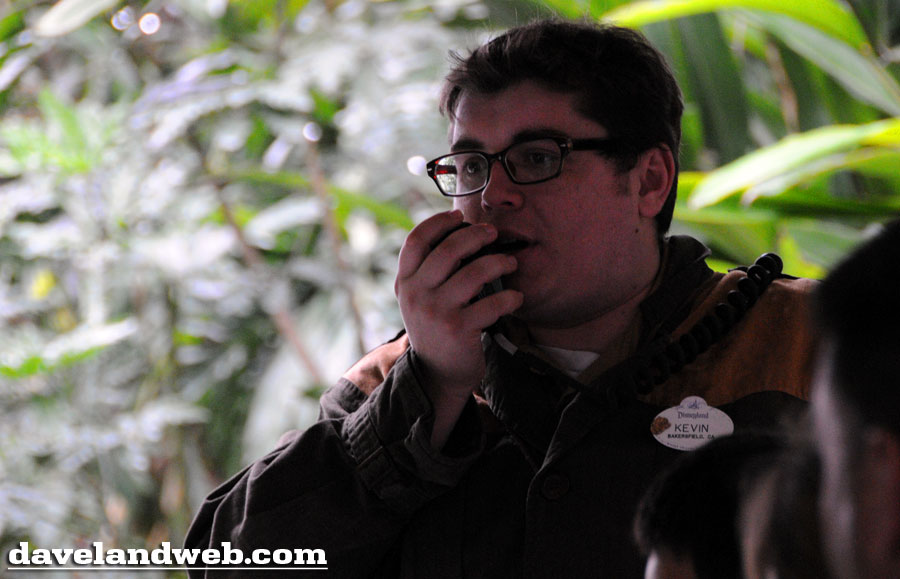 I'd never noticed this map before at the exit; another nice touch, as it shows the route of the Jungle Cruise attraction.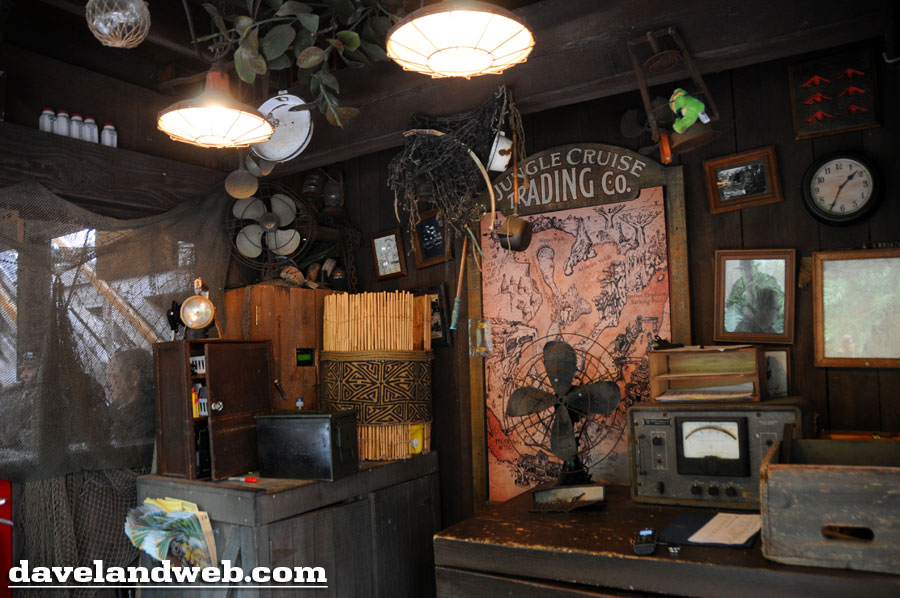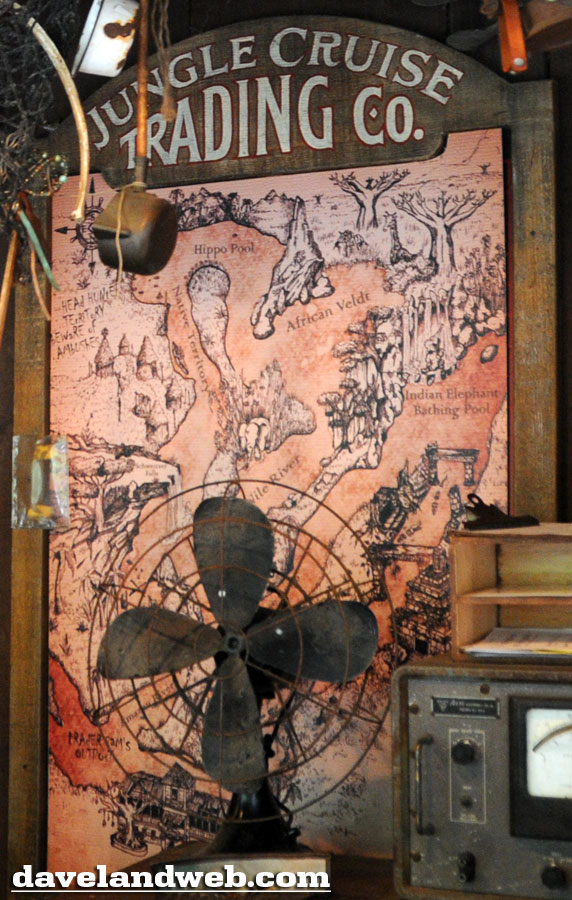 It was now time to enter the world of the Future! We crossed over to Tomorrowland, which borders on the edge of Pixie Hollow, which once was Ariel's Grotto, which was once Alpine Gardens, which was once The House of the Future.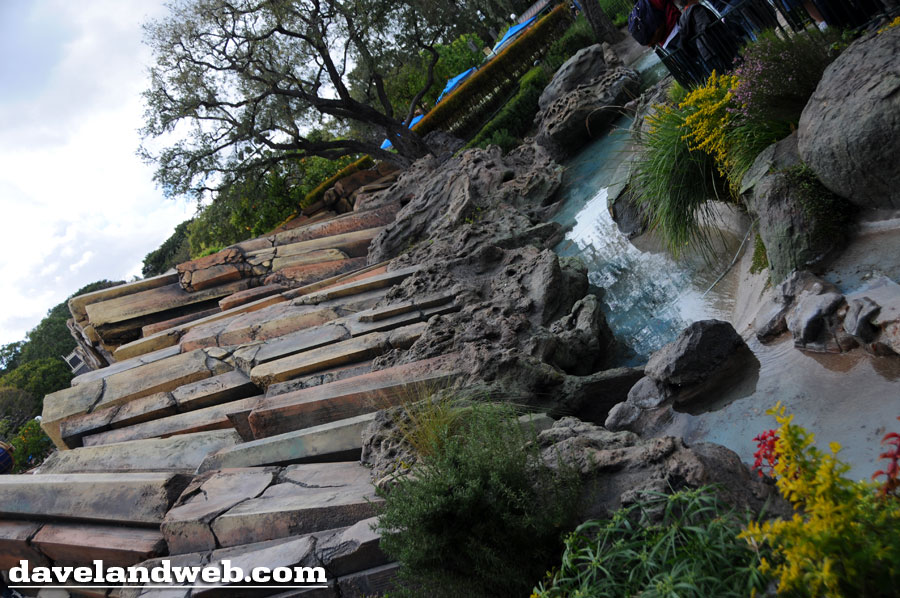 Lots of work going on at Star Tours, due to open this Spring: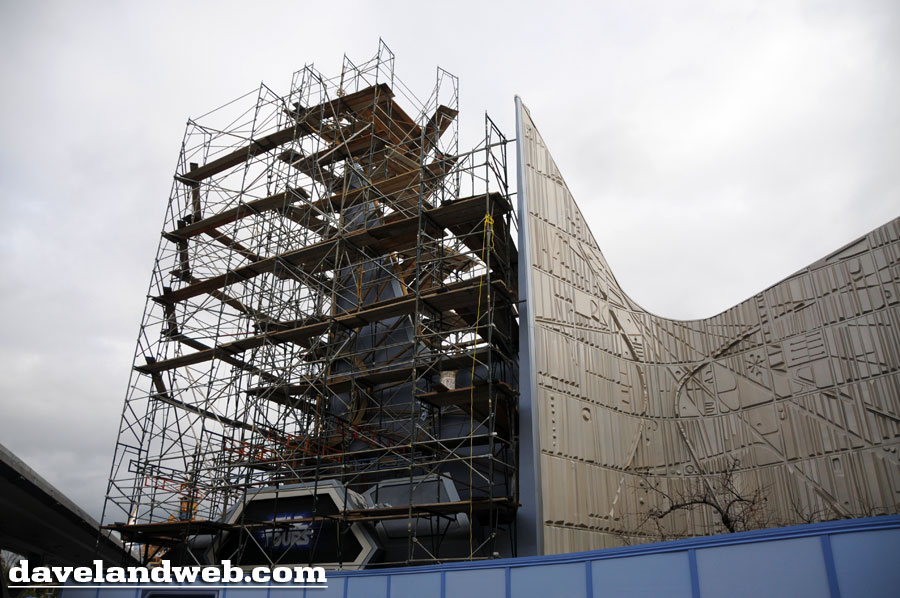 Yes, it was a cloudy day with intermittent sprinkles. Didn't really get in the way of our fun: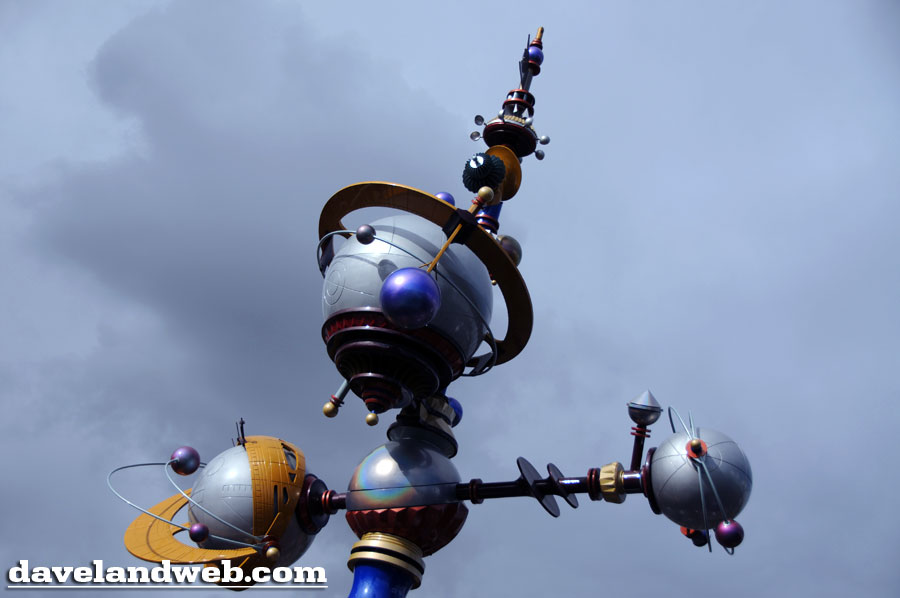 The three of us played Buzz Lightyear Astroblasters; Stacy knows all the secret places to rack up the points, as you can see from her score.
Every time I play, I have the same dazed look of concentration on my face: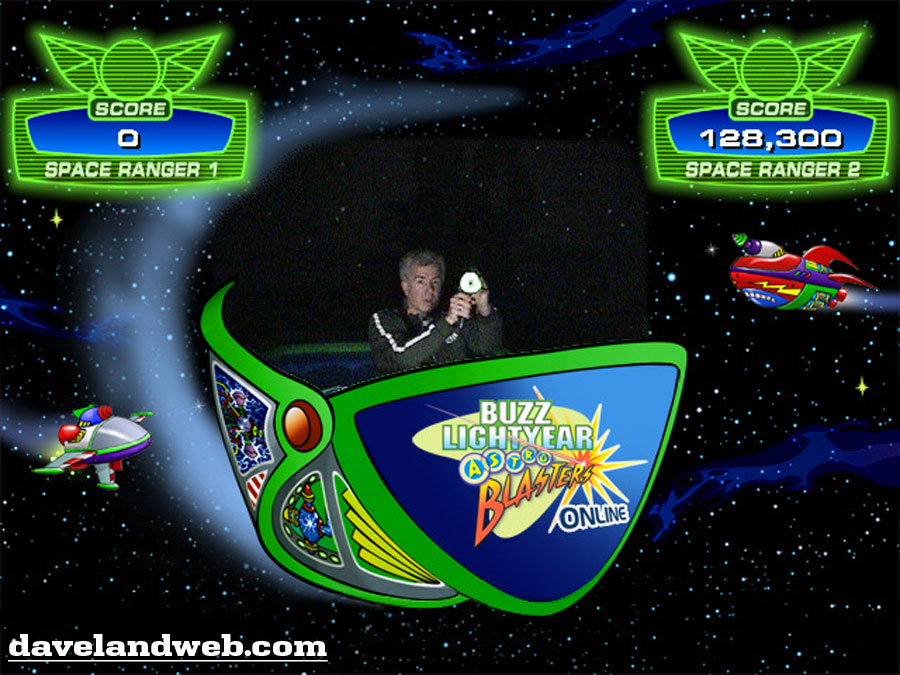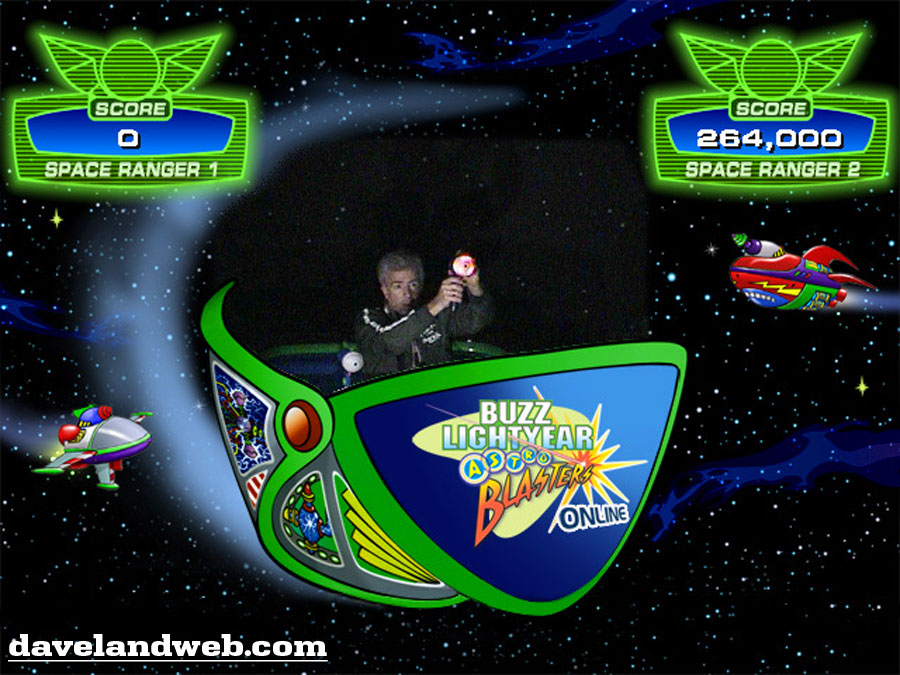 We ramped up the action with a thrilling adventure through Space Mountain.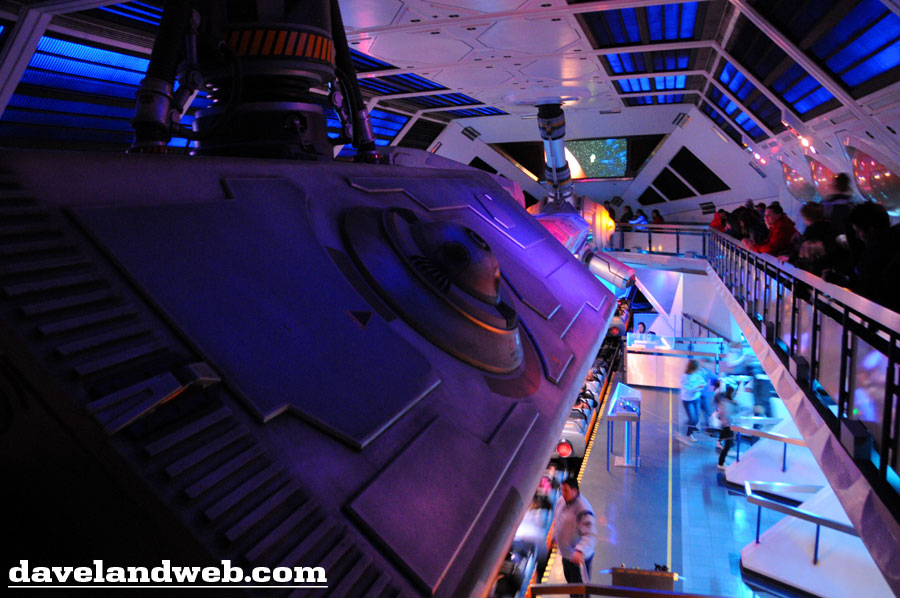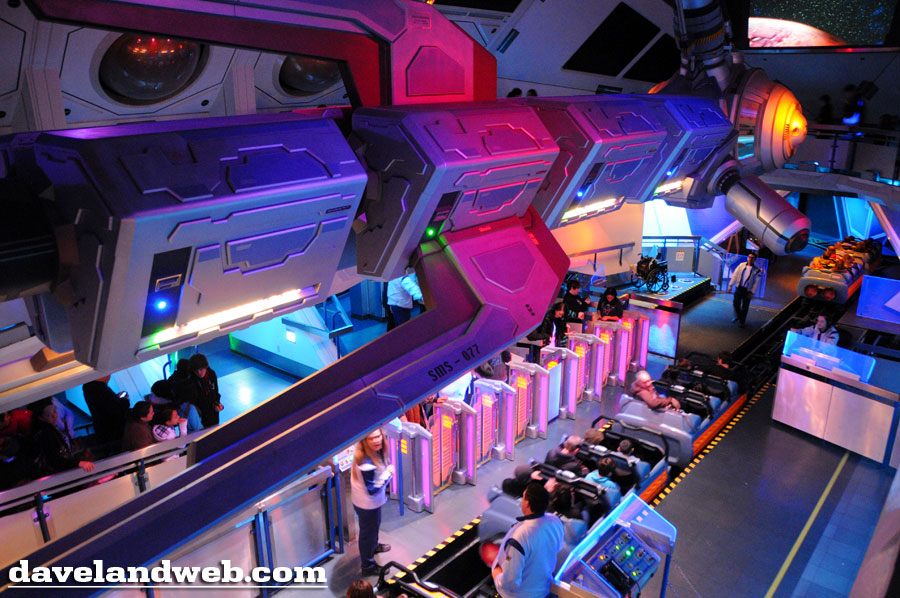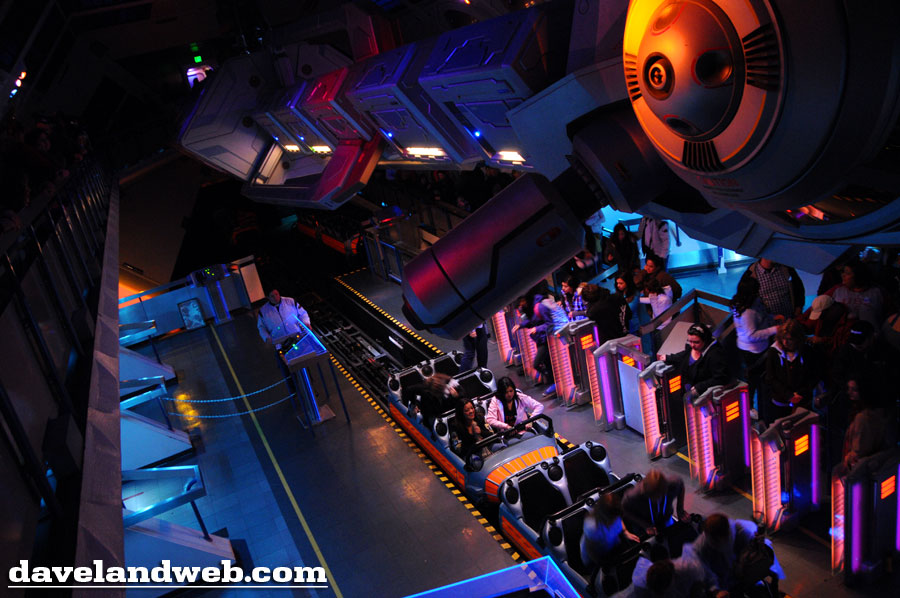 This attraction is great for giving you a brand new hairstyle: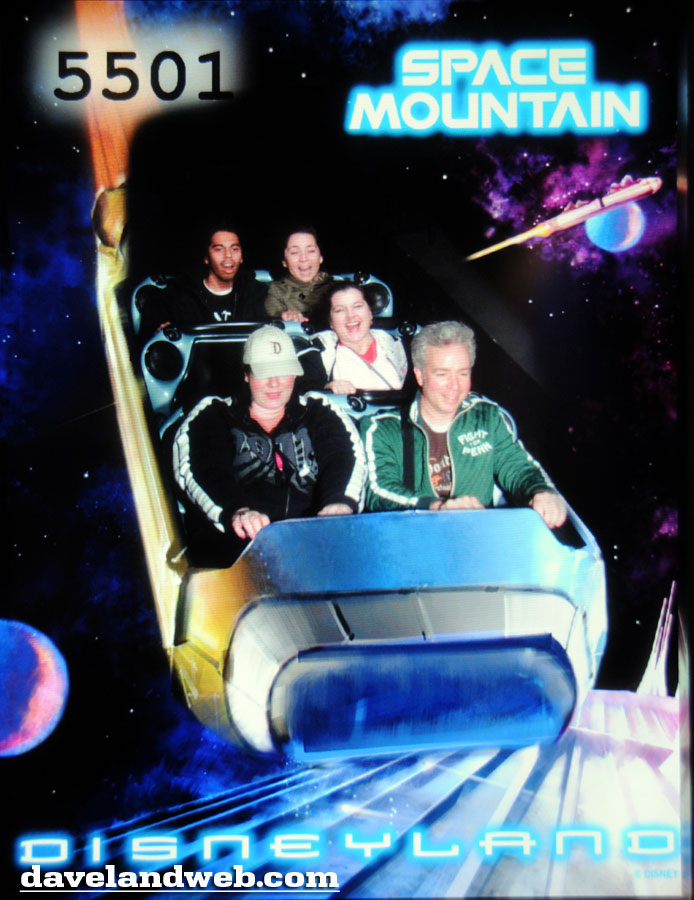 It had been awhile since I'd been on the Roger Rabbit attraction (almost 2 years), so we braved the Stroller set and walked over to Mickey's Toon Town.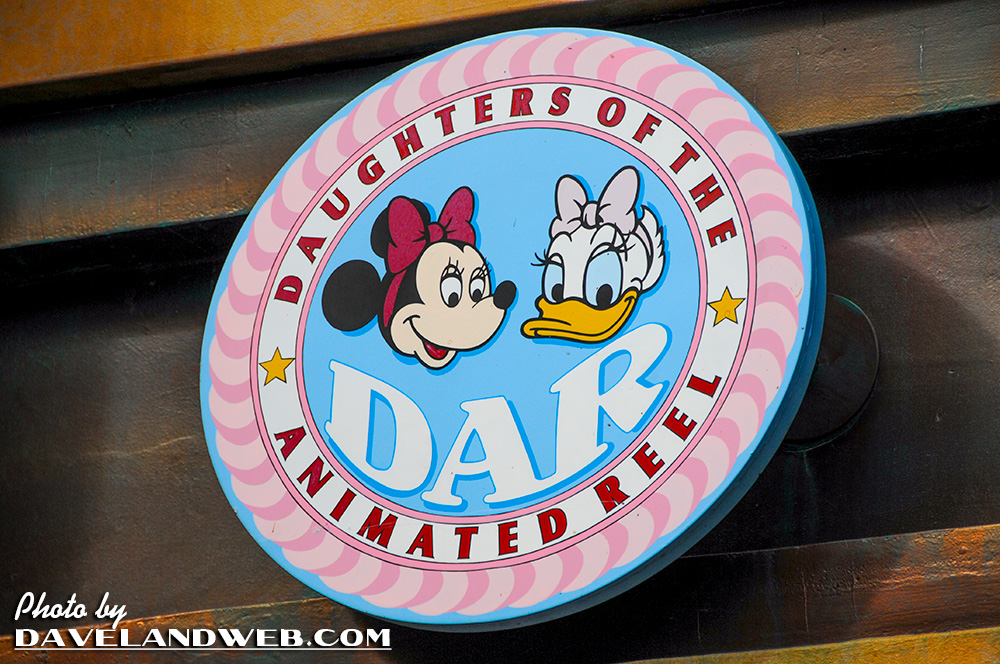 I really love Toon Town. It is filled with eye-popping details, gags, and colorful architecture.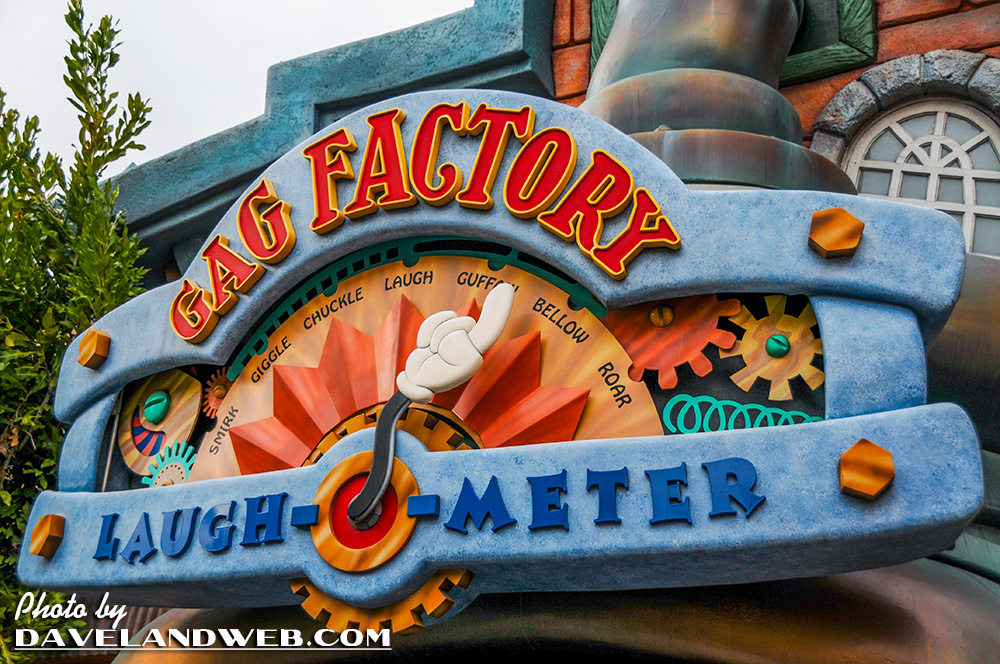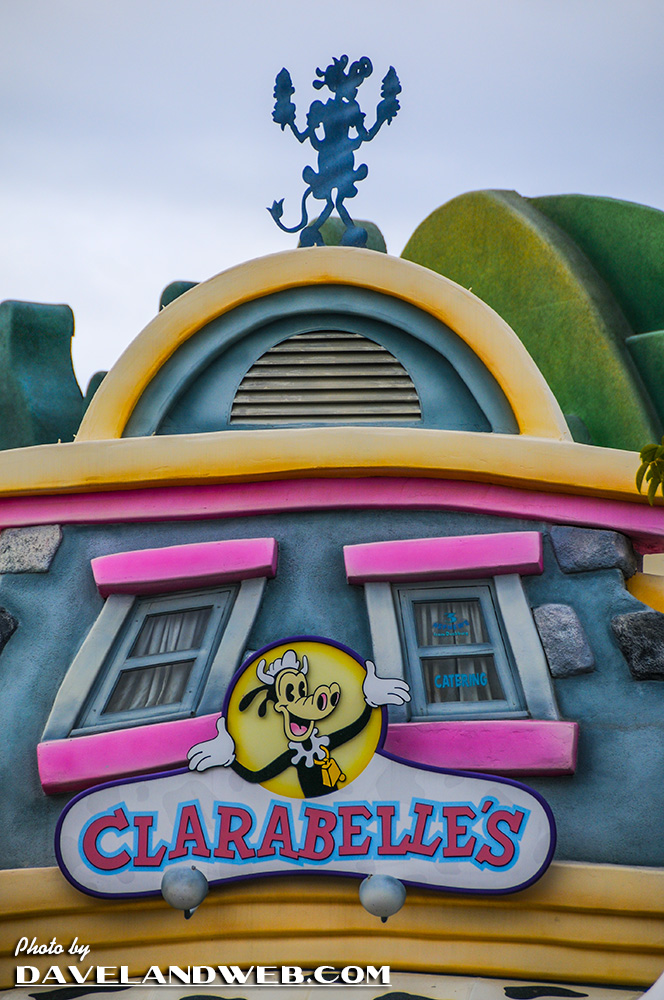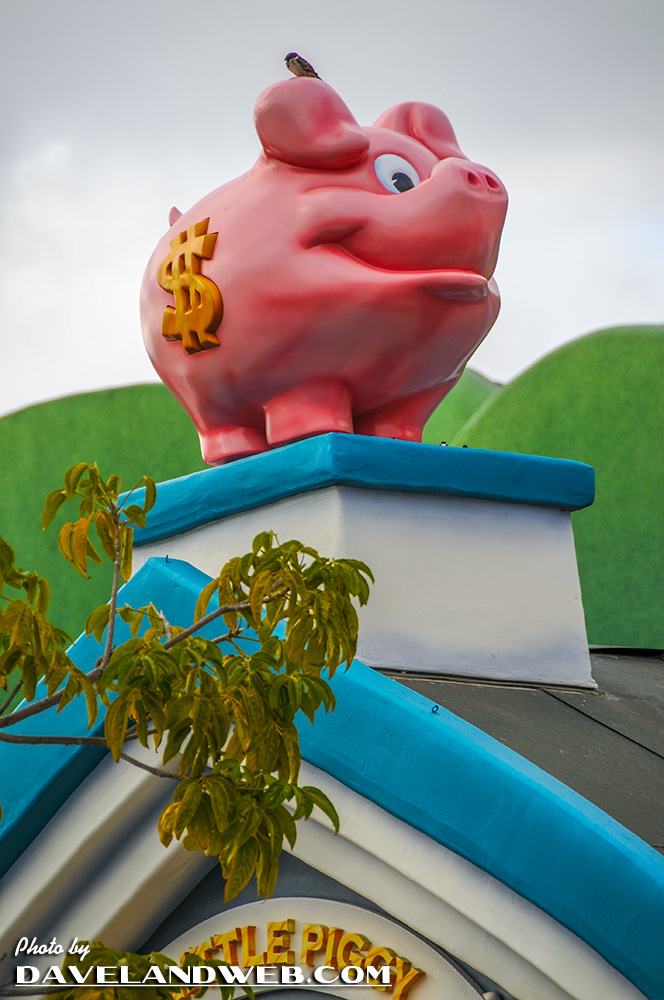 BUT...and we're talking a bigger but than what J Lo is packing...it could really use some movement and punch. There are no great restaurants or eateries and very few attractions (of which only Roger Rabbit is truly memorable). How about unbolting the Trolley and expanding the track through Fantasyland to Central Plaza? Toon Town really is stuck at the back of the park, and having a second way to approach it besides the train would be fantastic.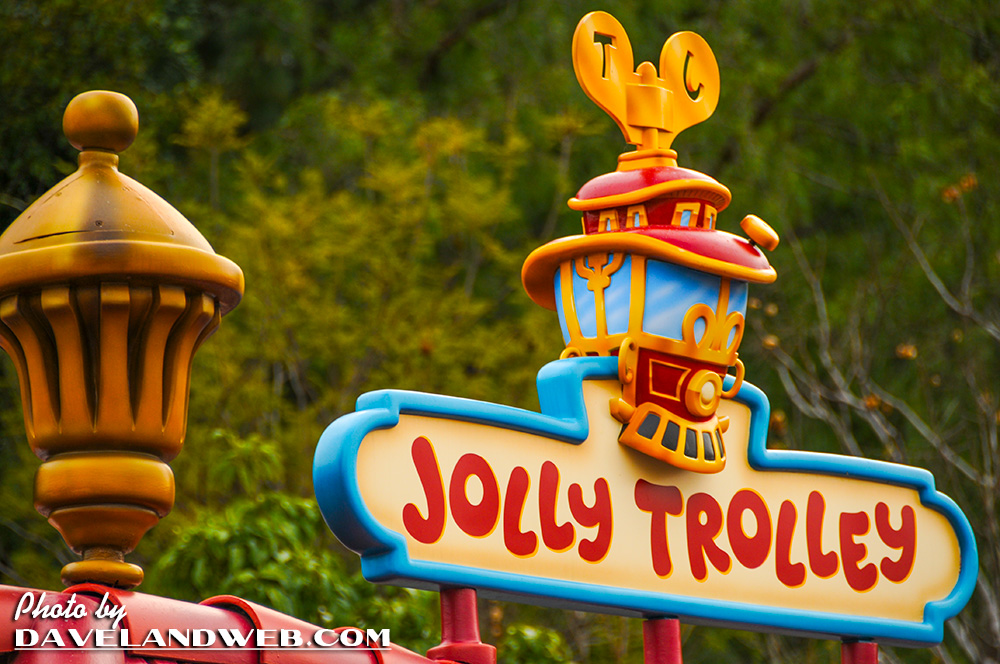 The wait for the Roger Rabbit attraction was probably our longest of the day, but with a fun queue and fun people to hang with, it went by pretty quickly.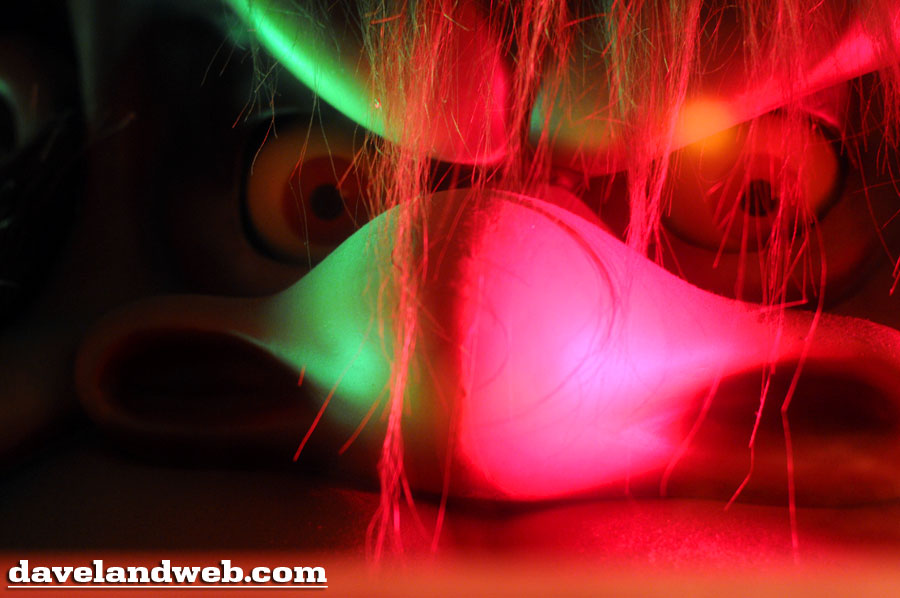 So much to see and notice: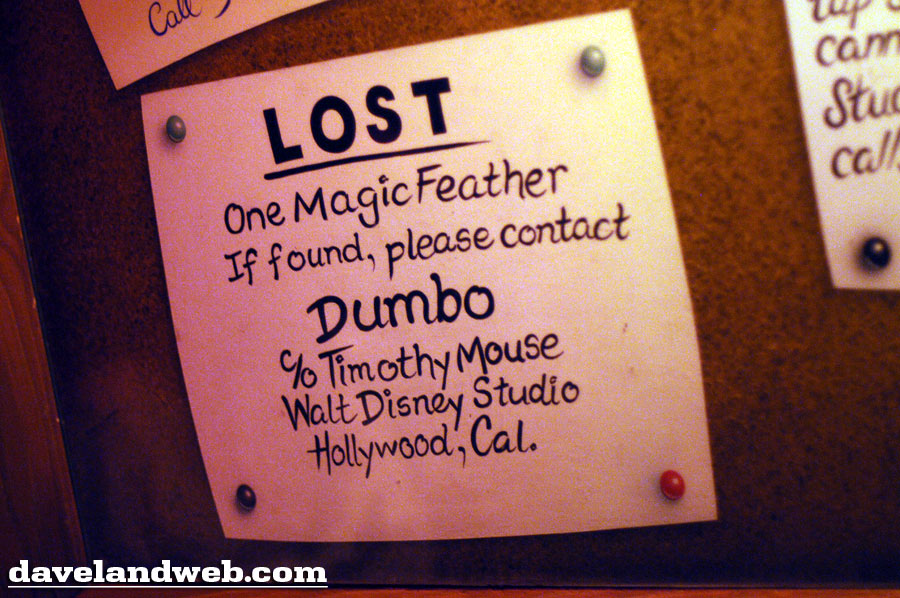 Connie pointed out a number of eyes-noses-mouth shapes in the forms of the buildings; had never even noticed these before (always great to see the park through a new pair of eyes).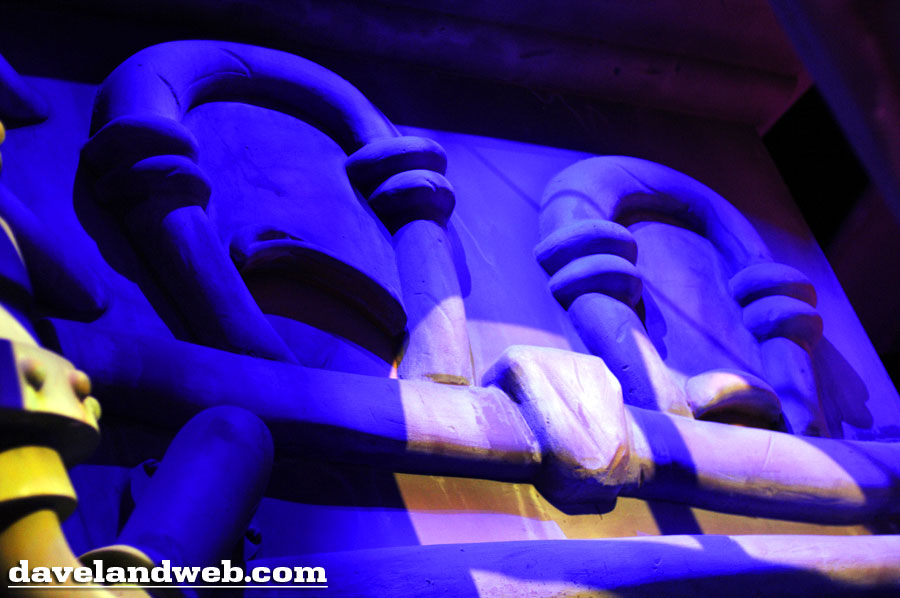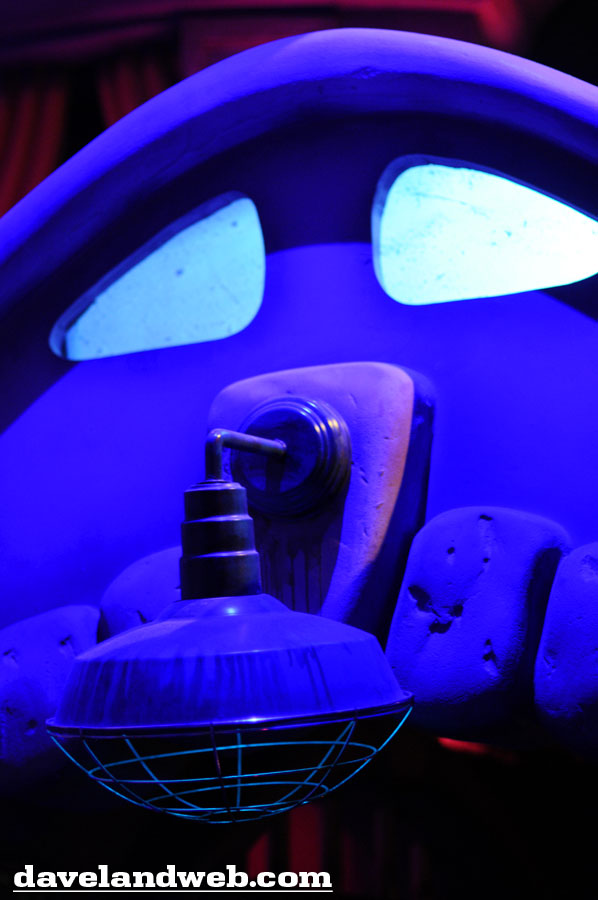 I snapped some of my favorite details: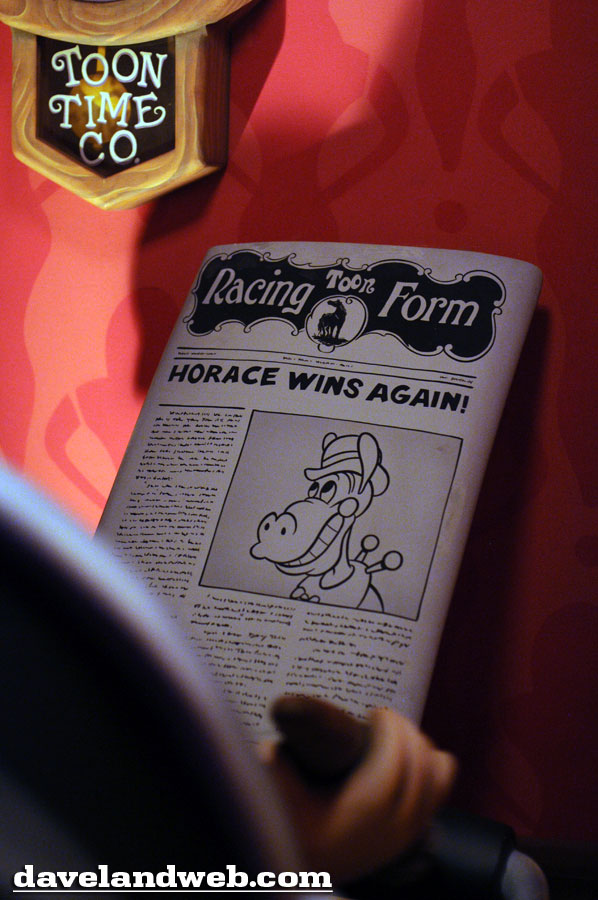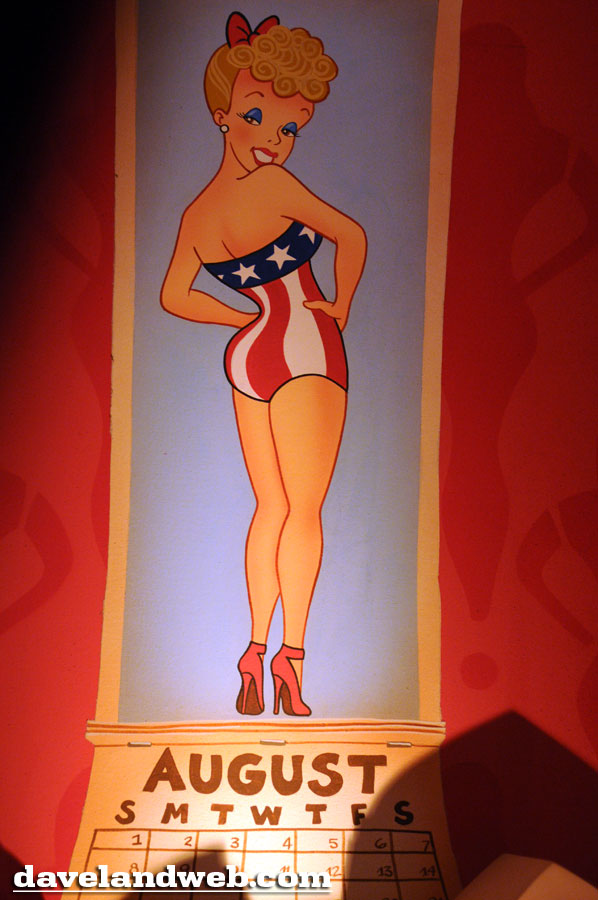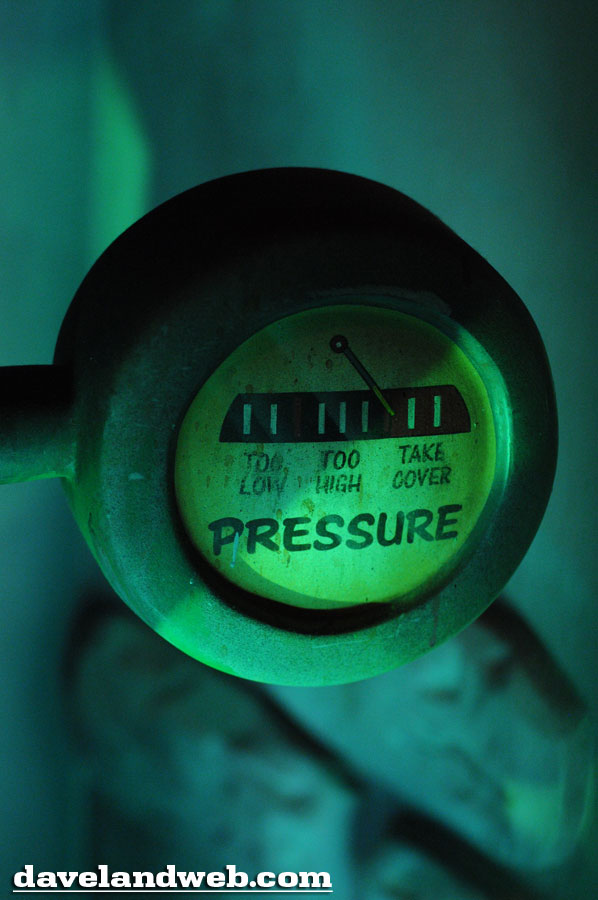 And finally we reached the attraction itself. Pppppppppppppppplease...Eddie!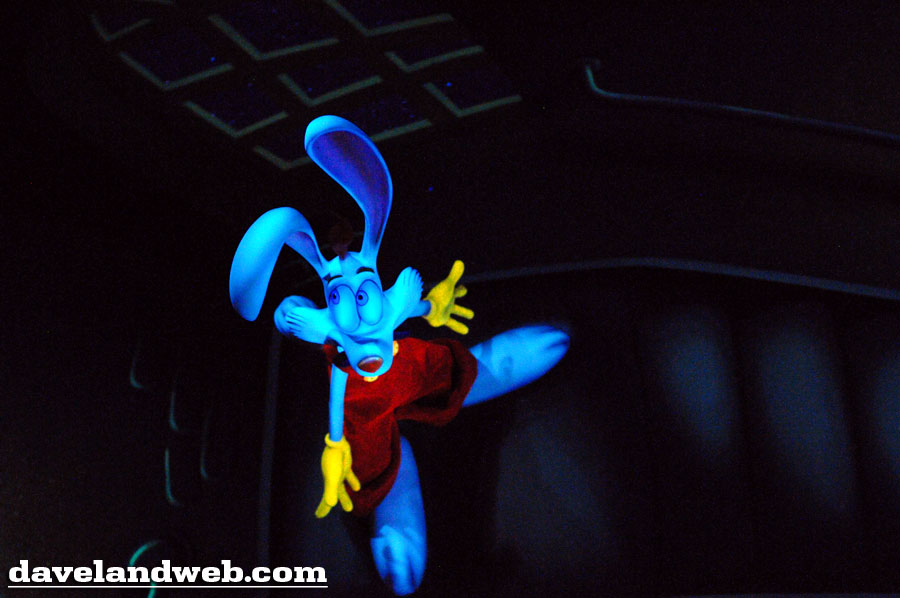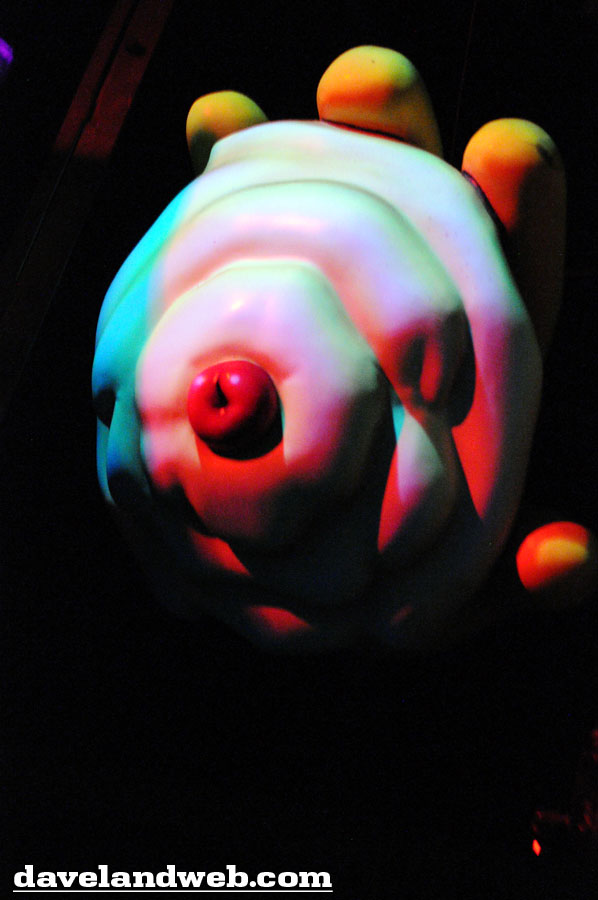 Watch out for those weasels!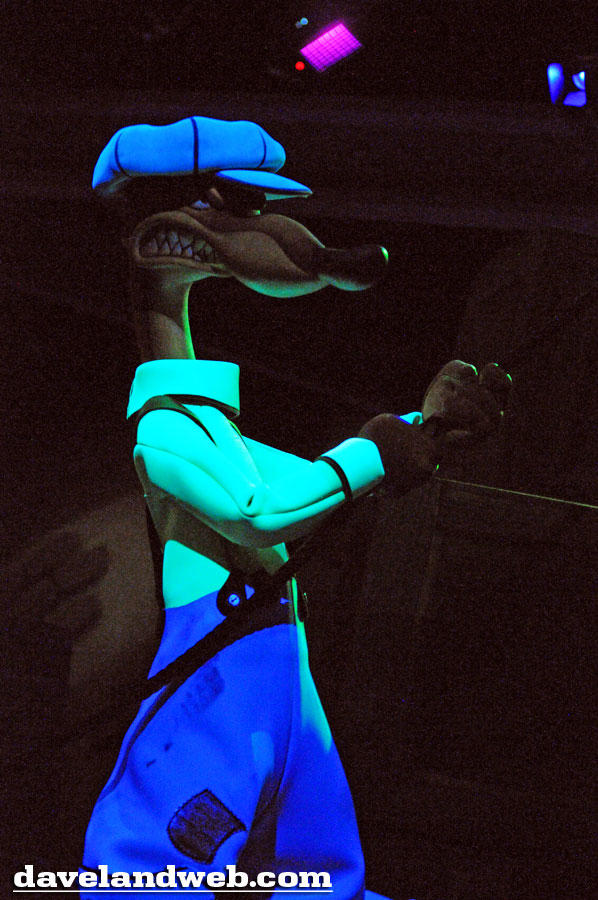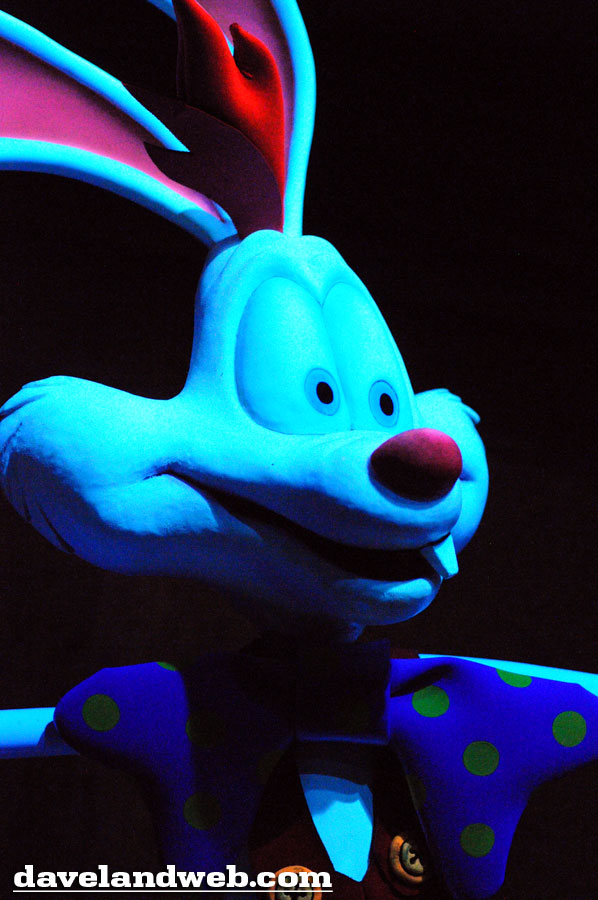 After our ride on Roger, it was time for Connie to head home and for Stacy and I to continue on our journey. Stay tuned—we're not done yet!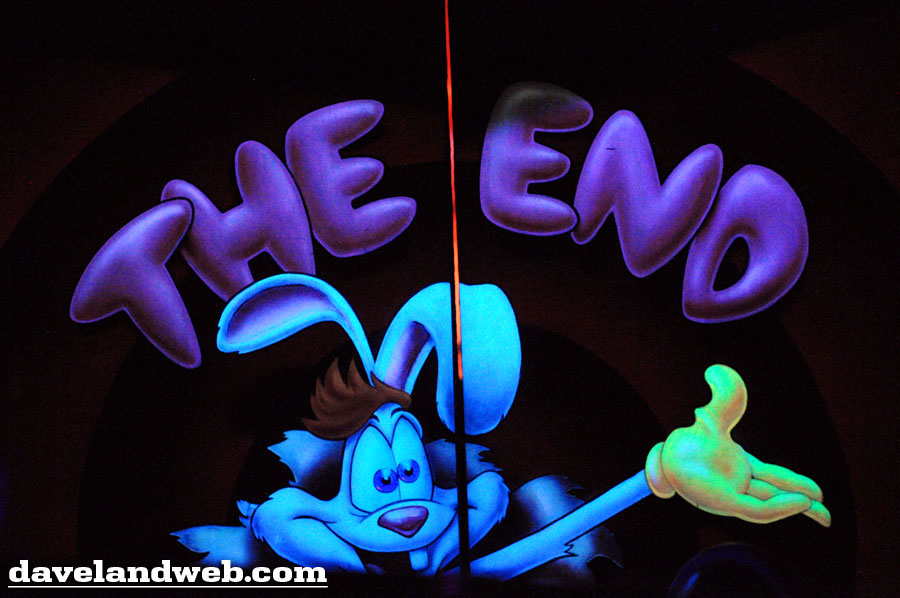 See more vintage & current Disneyland photos at my regular
website
.
Follow my Daveland updates on
Twitter
.