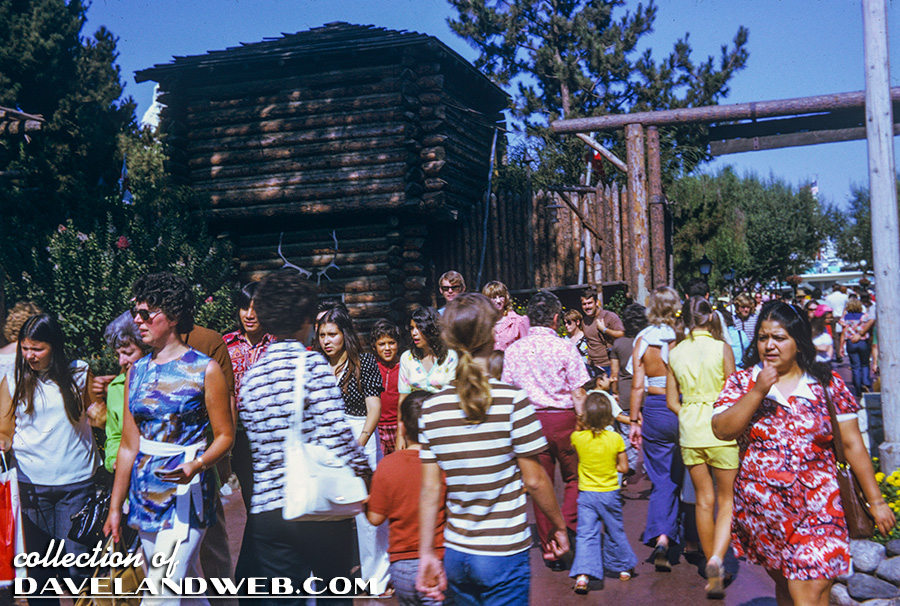 Hope you can stand the shock of going from Tomorrowland to Frontierland! We are just inside the gates and the crowds are actually swarming! Today, this is one of the few places that is fairly easy to photograph sans guests.
This shot of the Golden Horseshoe looks fairly typical...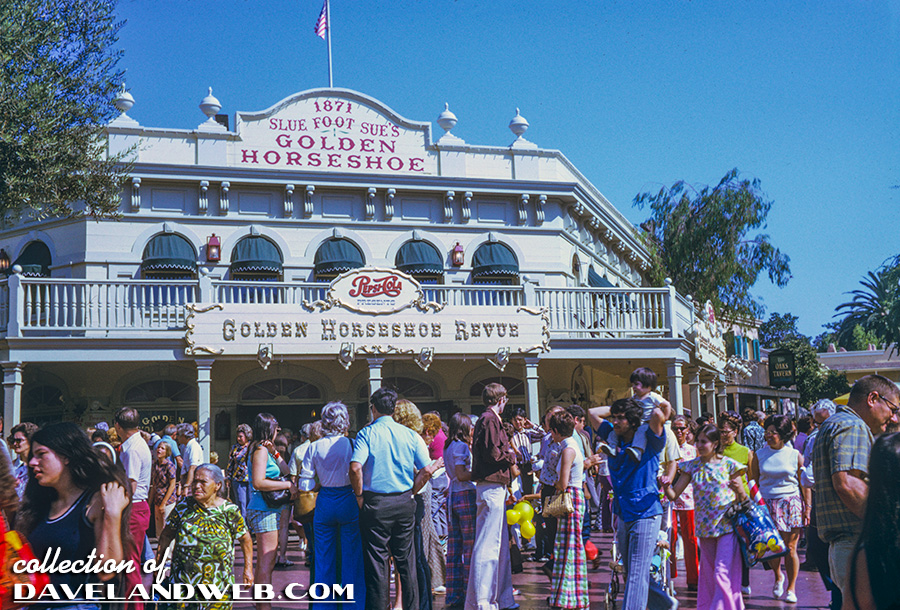 until we zoom in and see that the Oaks Tavern is still around. For all you beer guzzlers, don't get too excited about opportunities lost. No alcoholic beverages were served here.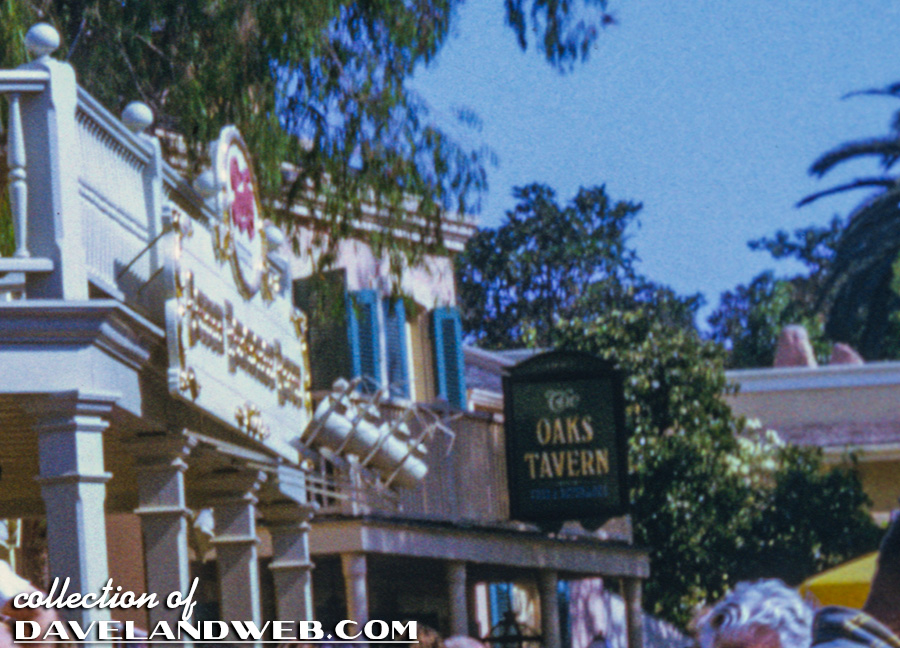 The bougainvillea sure makes a purty canopy. Almost helps block out the Freddy Prinze wannabe. Hey mister...you're at Disneyland. How about buttoning that shirt up a bit? Oh, I forgot. It's the 70's.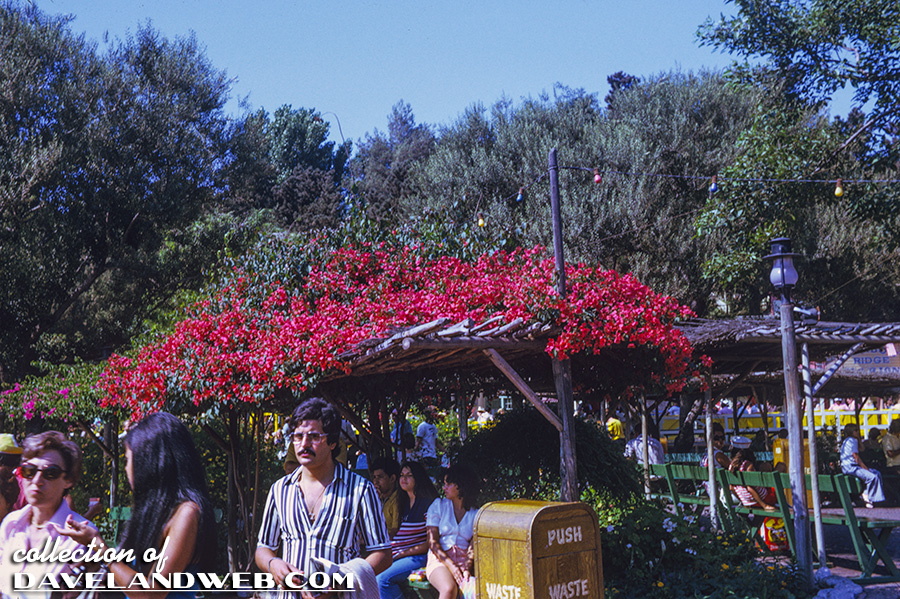 Wrappin' it up today with the Columbia & The Twain.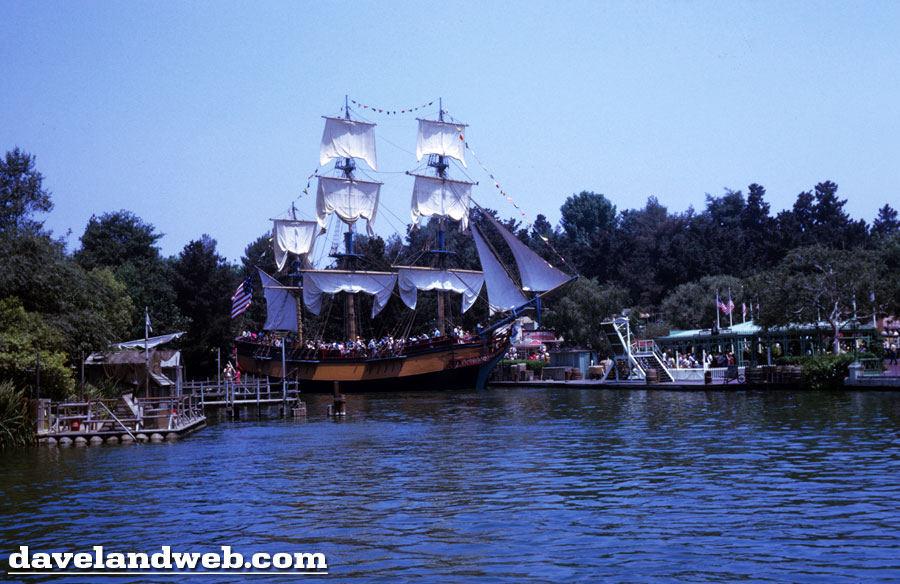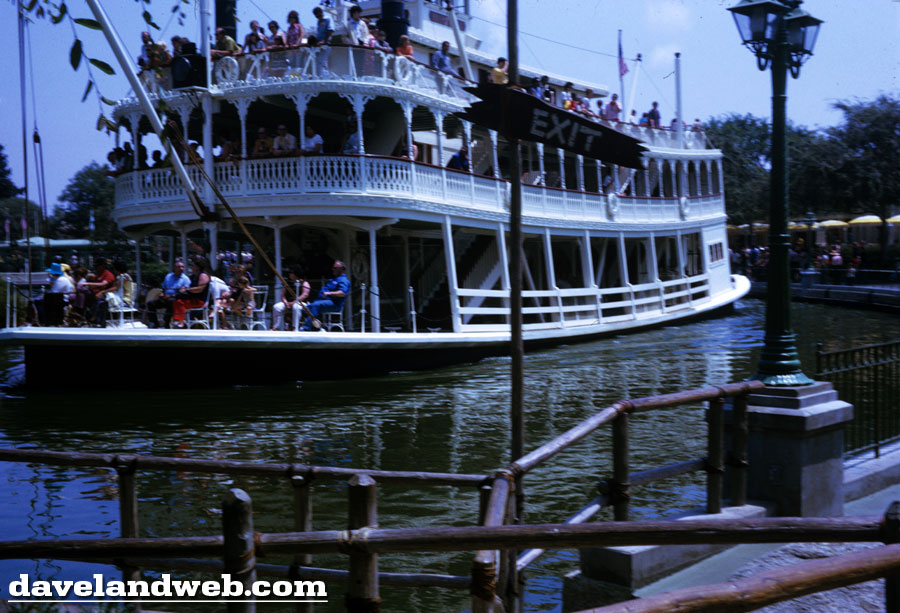 See more vintage & current Frontierland photos at my regular website.
Follow my Daveland updates on
Twitter
.