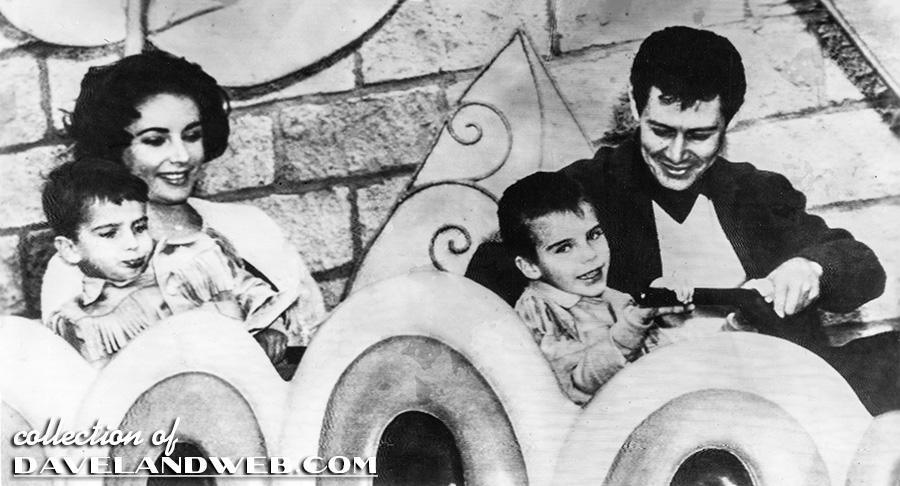 As a tribute to the recently departed Elizabeth Taylor, here's a few photos of her from my collection. First up are two previously posted photos of Liz with Eddie Fisher and kids at Disneyland.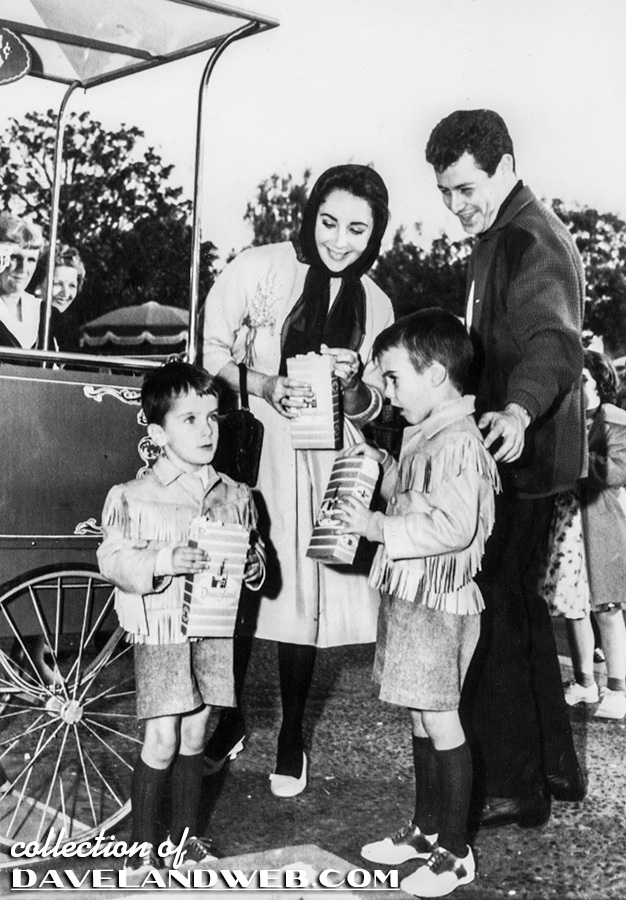 At Club 33 in 1973 with her family: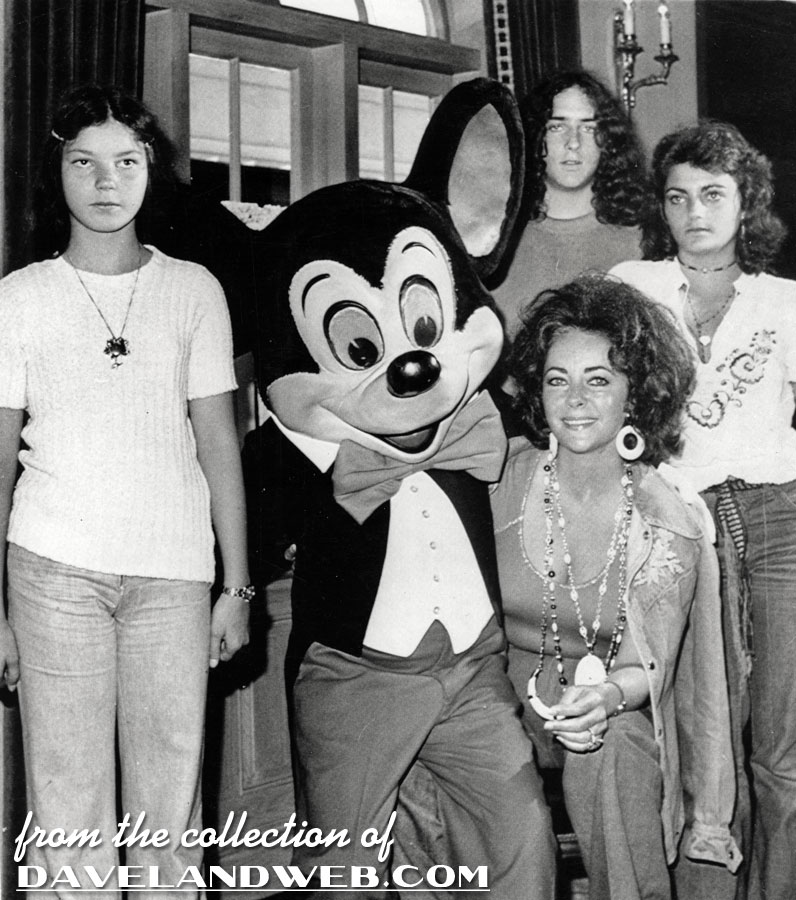 Obviously Disneyland was a favorite spot of hers, since her 60th birthday was held there on February 27, 1992. Can you imagine renting out the park for just you and your friends?!?
This photo was taken on the set of "Rebel Without A Cause." Liz is wearing a costume from "Giant," in which James Dean would costar with her.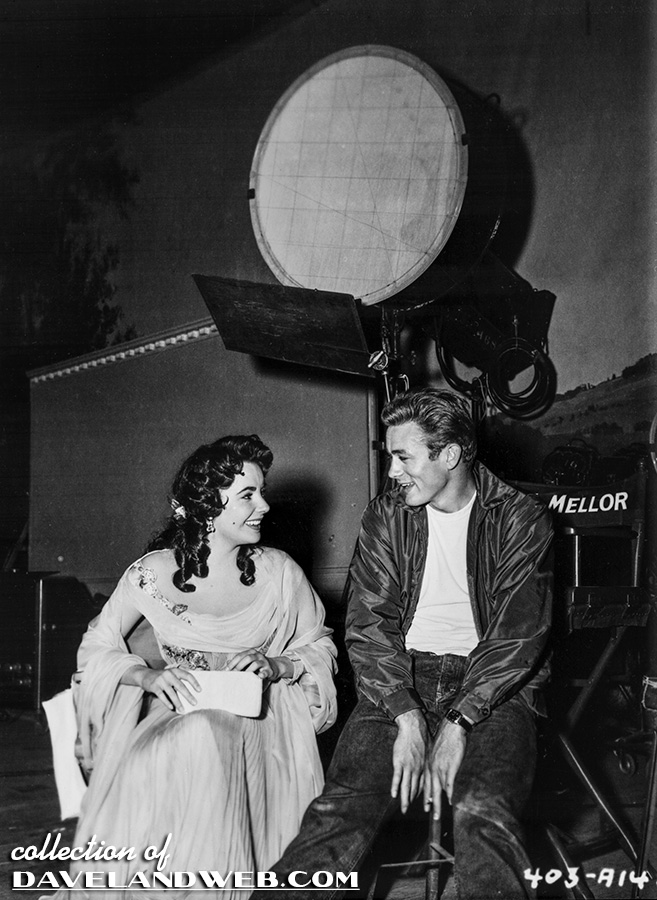 A few on set photos of Liz in "Giant," with Rock Hudson & Mercedes McCambridge. These were taken in Marfa, Texas.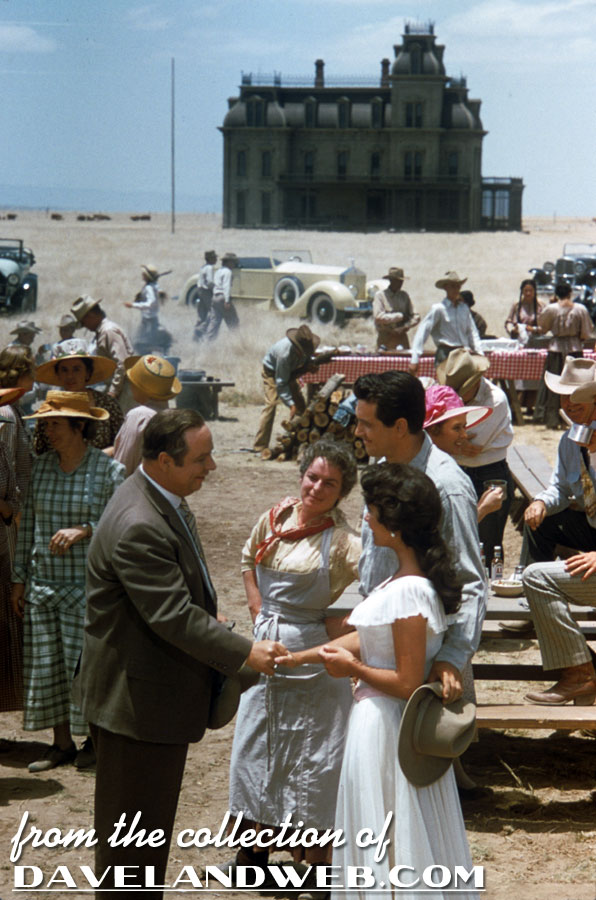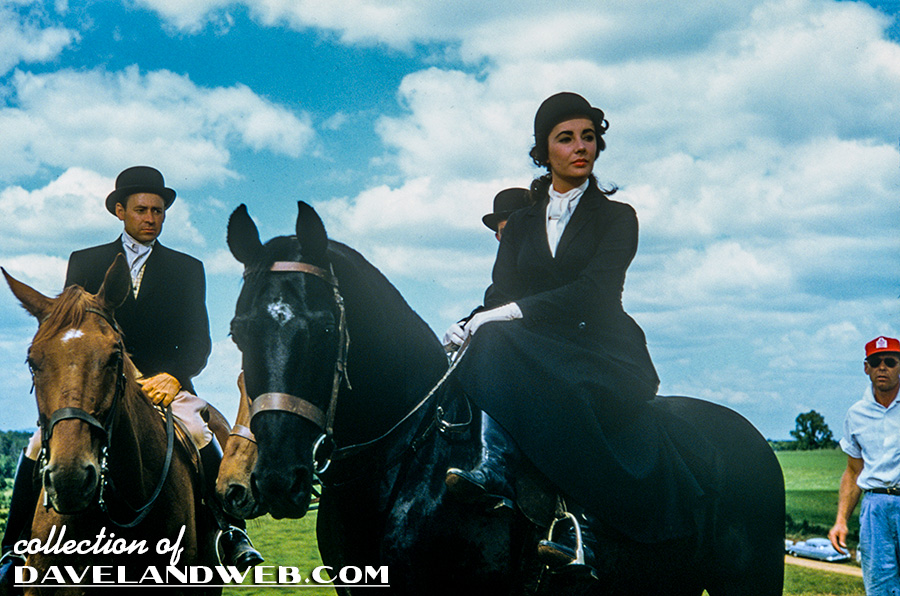 Last but not least, a painting that I did many moons ago inspired by "Cat On A Hot Tin Roof."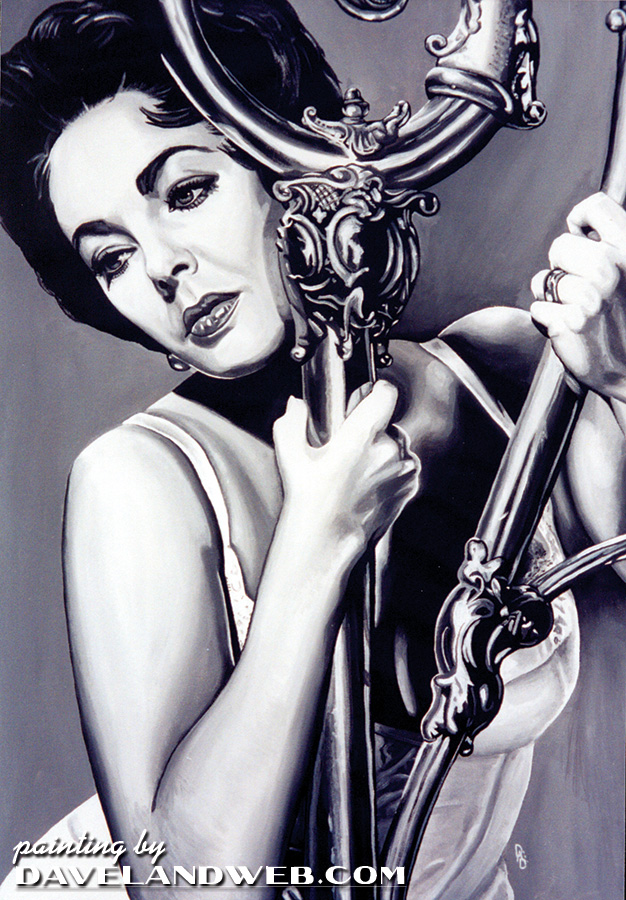 To see more Movie & TV photos, visit my regular
website
.