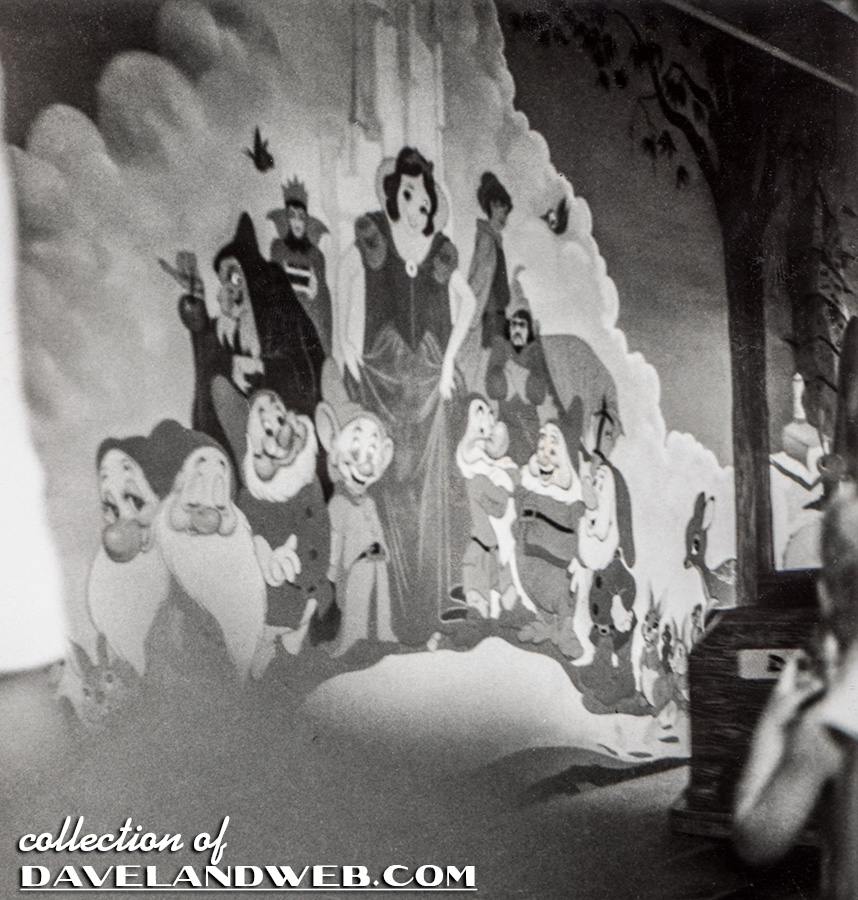 This installment covers the family's trip through Fantasyland, starting off with the Snow White ride and a rare view of the mural inside the line queue. Shot 2 shows grandma holding grandson (c'mon kid, get down. she's gotta' be tired too!) outside of the barren Casey Jr. attraction. The Chicken of the Sea in shot 3 appears to still be under construction (no tuna sandwich for grandma today). And hopefully the gentleman in shot 4 moved his tired bod out of the way before Dumbo took off.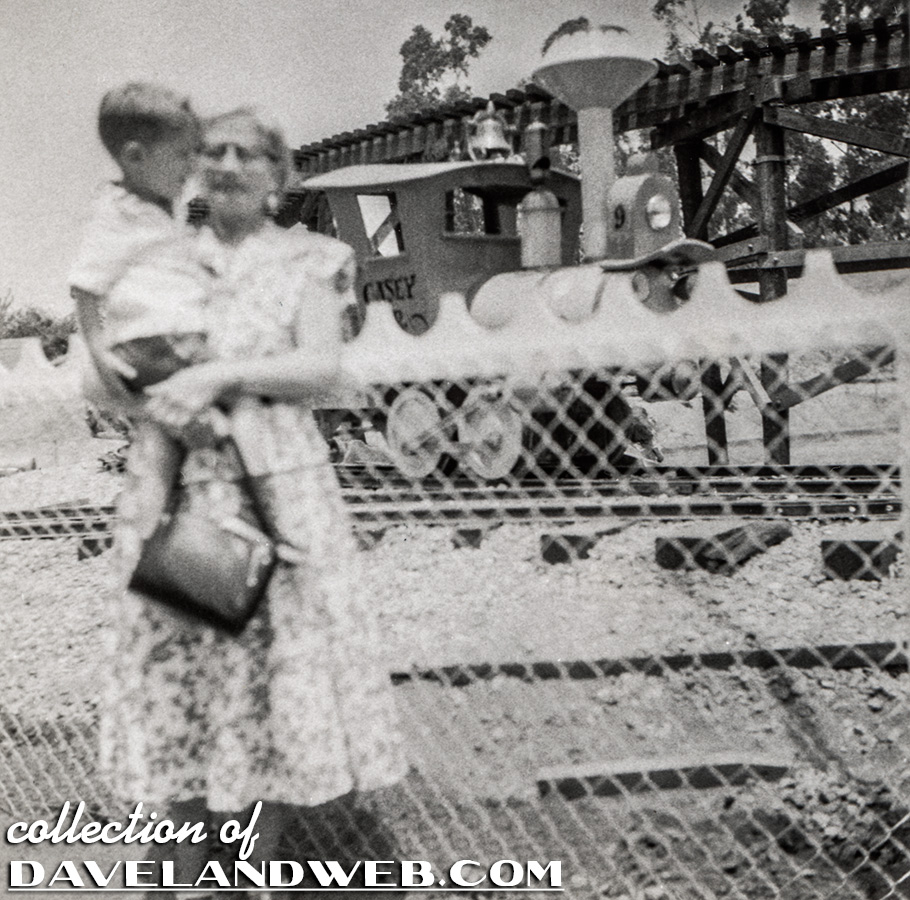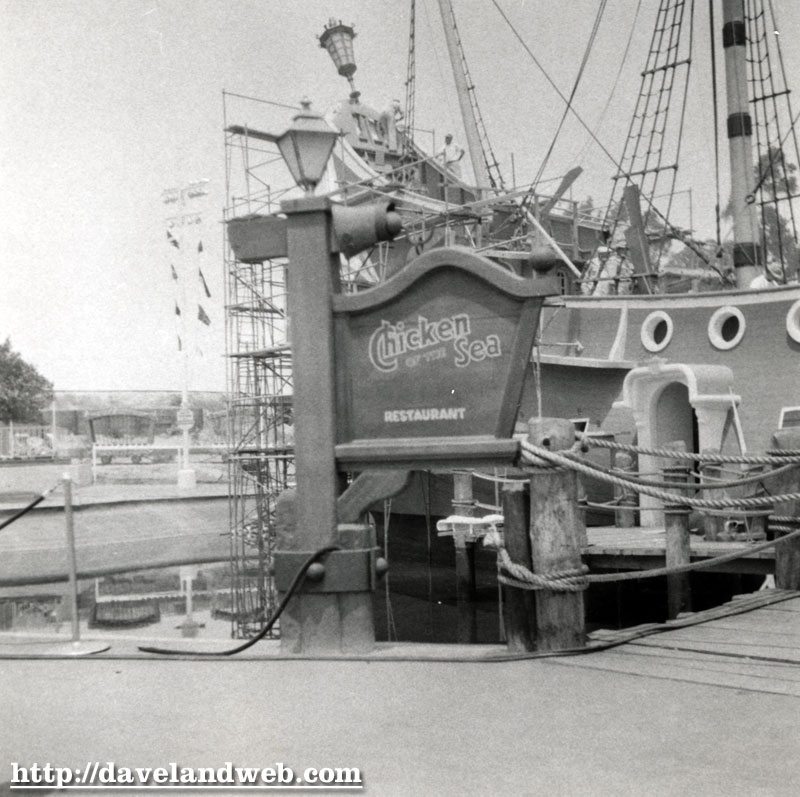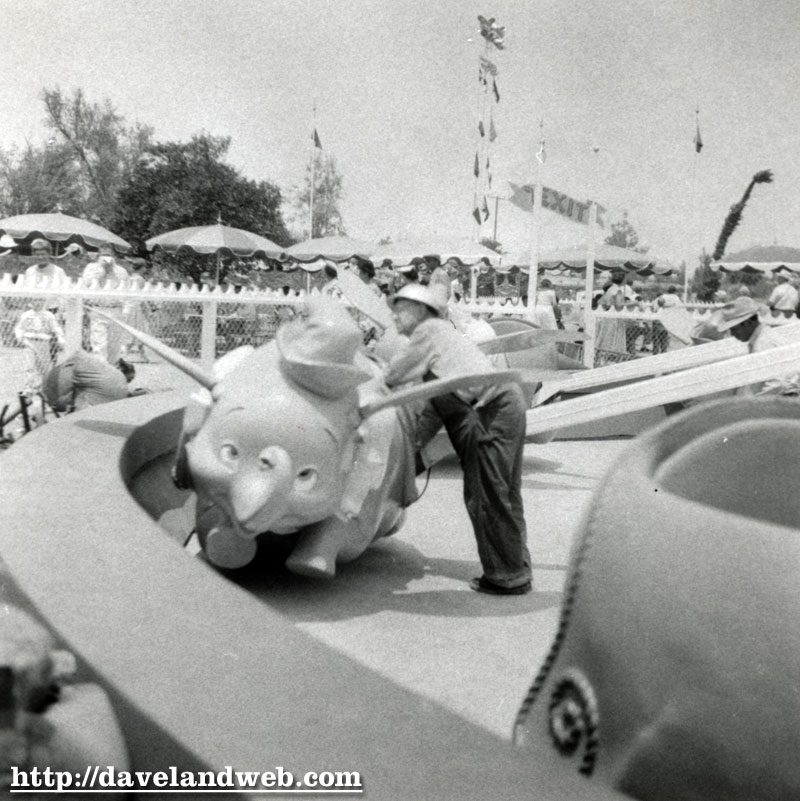 The final shot for today shows the Canal Boats before there was actually a "story" to see.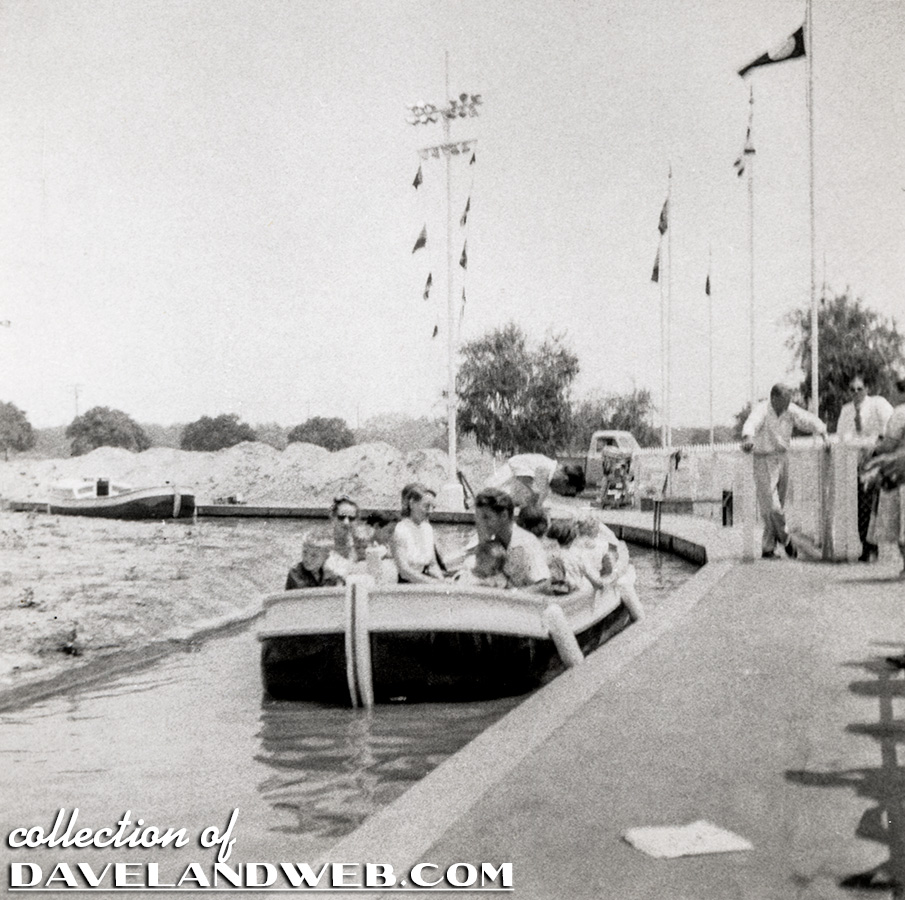 Follow my Daveland updates on Twitter.
See more Disneyland (both recent and vintage) photos at
my website
.