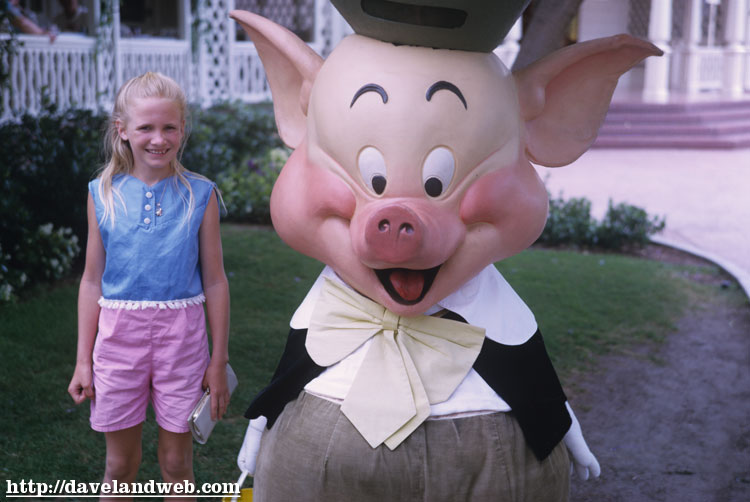 Today, the family is hanging out with one of the Three Little Pigs AND the Big Bad Wolf. Looks like they are standing near the Red Wagon Inn (one year before it would become the Plaza Inn).
The family also journeyed over the Rivers of America for a nice view of the Old Mill, the Rafts, and of course, the Mark Twain on the left. Stay tuned for more pics tomorrow!
Check out my regular Disneyland website; I have changed the format and updated the photos. Feedback is welcome!