For Shirley's 1938 movie "Just Around the Corner," costume designer Gwen Wakeling created this little gem with flower appliqués that bordered the color, covered the front buttons, and highlighted the puffed sleeves. So cute!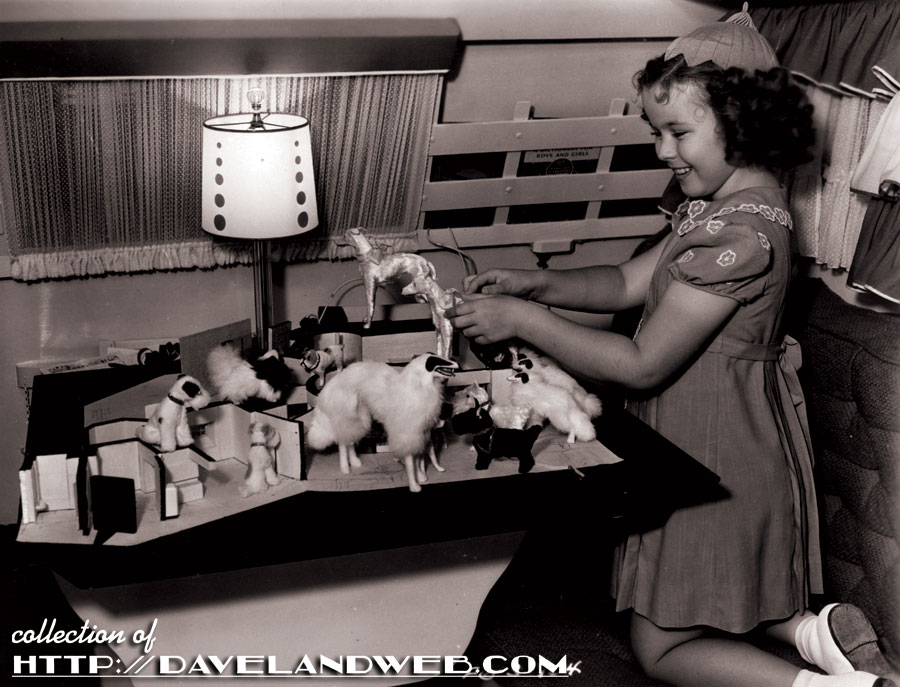 Want to know what this outfit looked like in color? Here you go!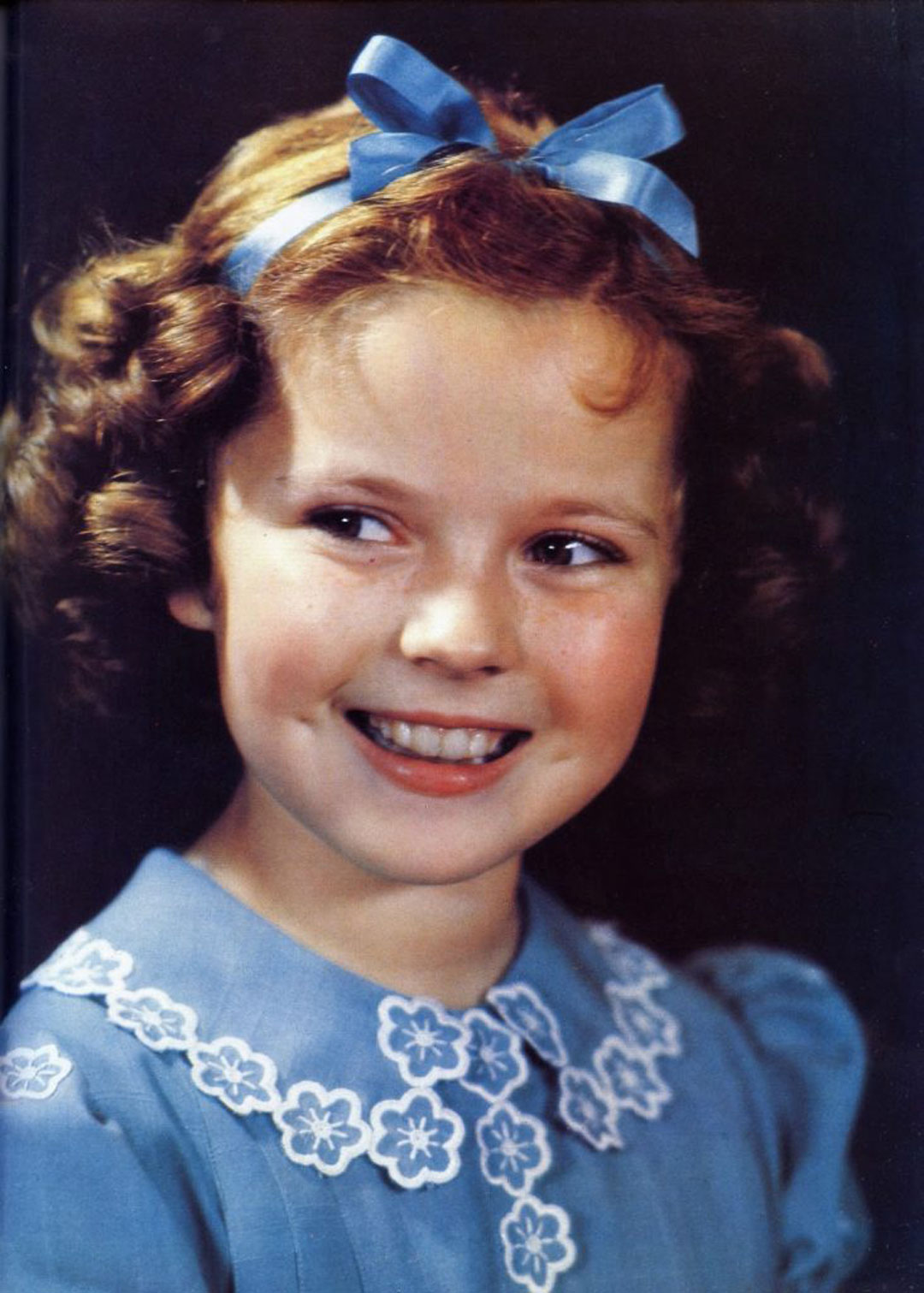 While this outfit didn't surface in the 2015 Shirley Temple auctions from her estate, a few of the original composition Ideal dolls from the 1930's have survived, like this 18" gem from the collection of Melissa (aka "The Colonel"):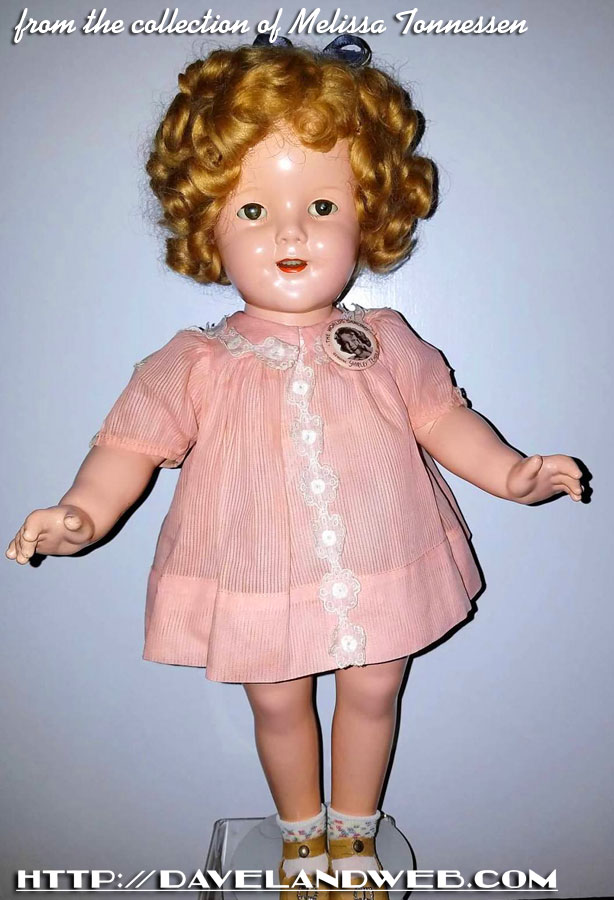 Besides being a rare outfit, Melissa's "Lucky Penny" doll is in AMAZING condition. Just check out the details on each one of the little flowers - talk about craftsmanship!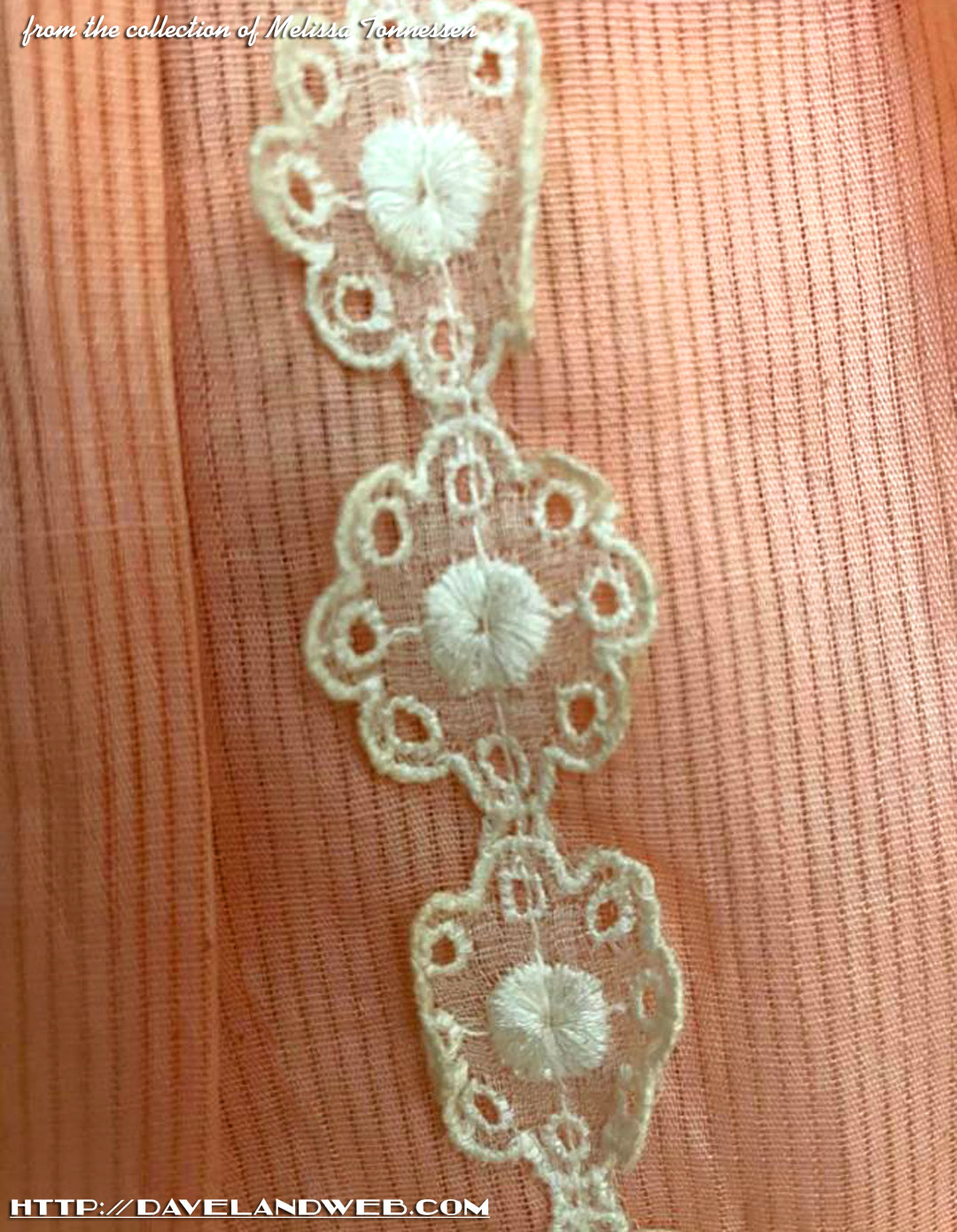 If you're wondering where the name "Lucky Penny" came from, the film's original script was called "Lucky Penny," after Shirley's character, Penny Hale.