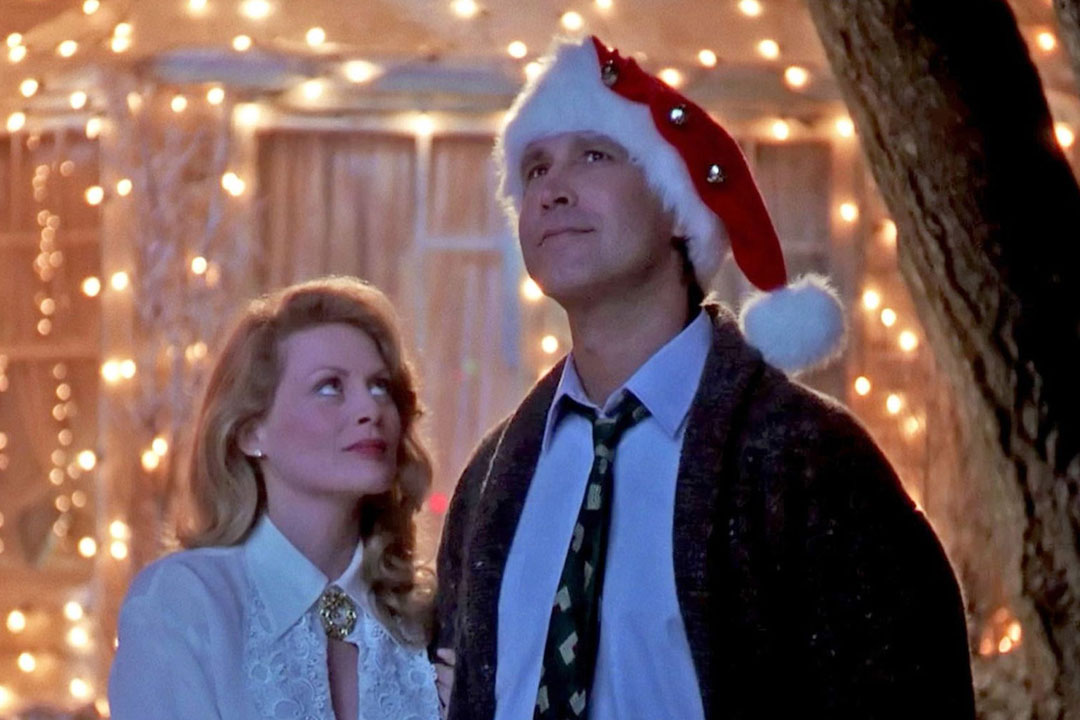 Christmas was a rare occasion this year when I relinquished host/cooking detail to my friends, who set Willis and I in front of the TV to watch three Christmas movies in a row. Today's post is my review of those films, beginning with one I can't believe I had never watched all the way through before this:
National Lampoon's Christmas Vacation
(1989)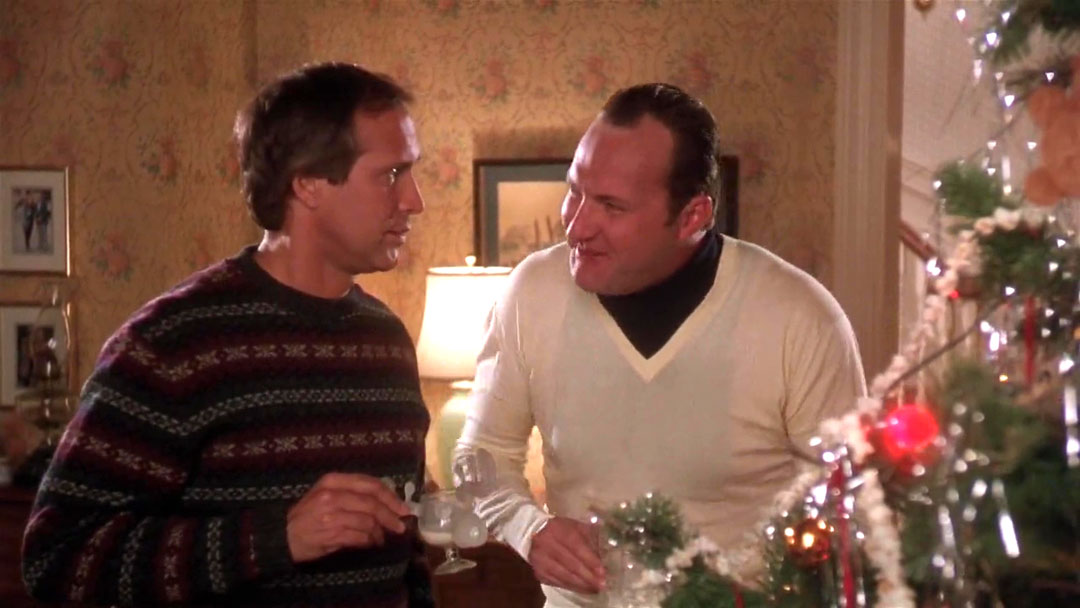 I LOVE the first/original "Vacation" movie; did not care for "European Vacation," so my expectations for this one were not very high. Naturally, the two kids had been re-cast once again (apparently in this franchise, the two kids never age). Interesting to see Johnny Galecki ("The Big Bang Theory") and Juliette Lewis as the Griswold kids before they made it big. Neither one of them could hold a candle to the original duo (Anthony Michael Hall and Dana Barron).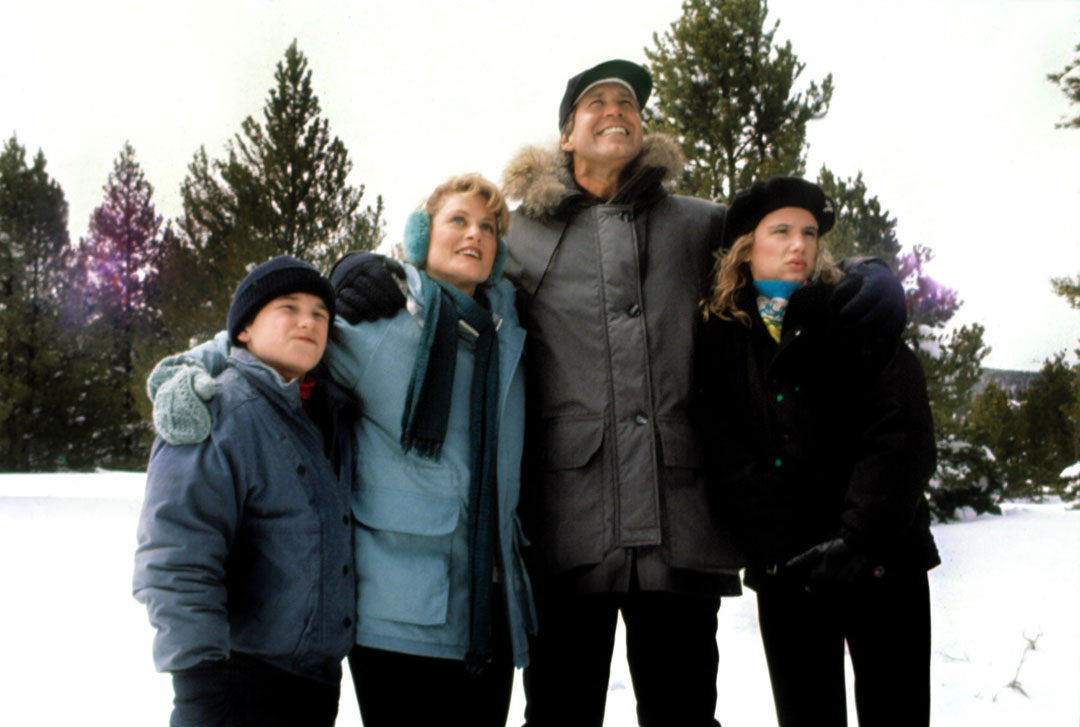 William Lewis, a favorite of mine from "Prizzi's Honor," plays Clark's chain-smoking Uncle. He was a highlight of the film for me, as was veteran actress Mae Questel (best known as the voice for cartoon characters Betty Boop and Olive Oyl back in the 1930's) in her final film role as Aunt Bethany. Randy Quaid and Miriam Flynn were back as Ellen's (Beverly D'Angelo) cousins. Few play white trash better than Randy.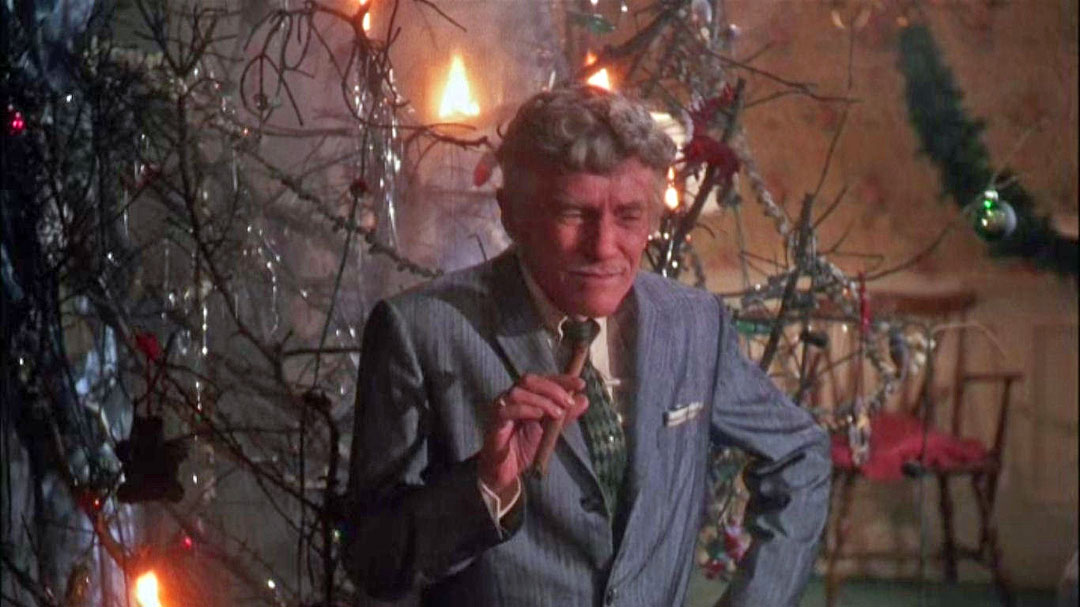 On a scale of 1-10, I'd give the film a 6. Fun to watch, but not as clever as the original; just more of the same, repackaged for the Christmas holiday and dumbed down to boot.
A Bad Moms Christmas (2017)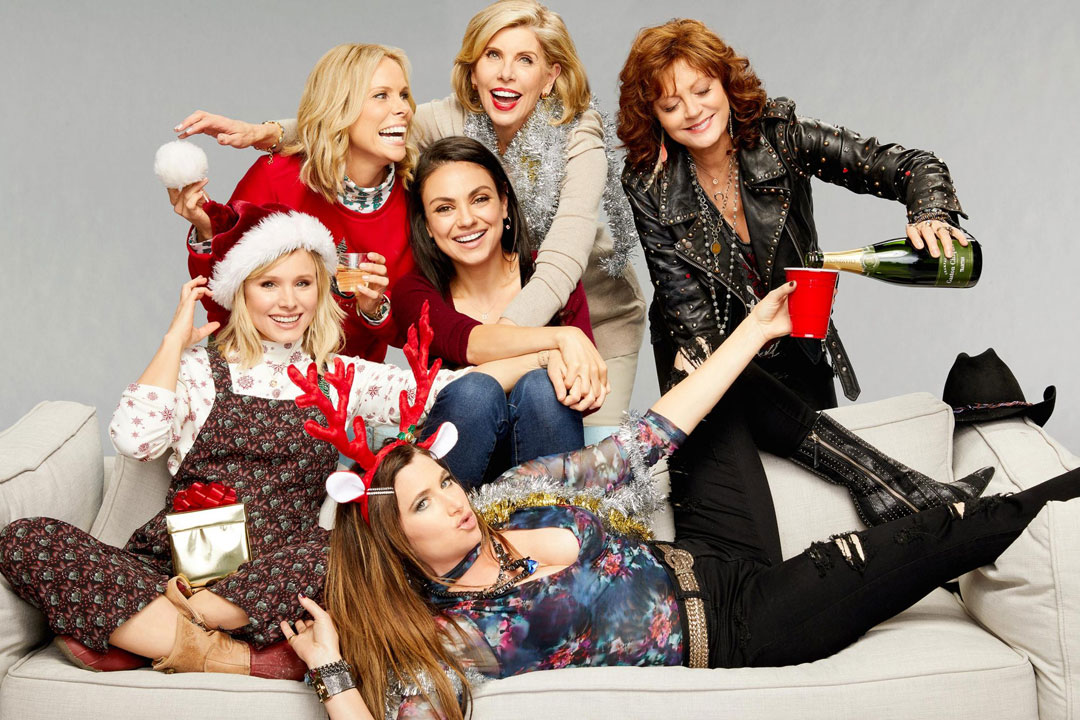 Since I hadn't seen the original "Bad Moms" film, I had no idea what to expect with this one. With Mila Kunis as the lead, I knew it had to be at least half decent. This one definitely exceeded the expectations. The three moms (Mila, Kristen Bell, and Kathryn Hahn) get visits from their mothers over the holidays. Each mother-daughter relationship has its own problems.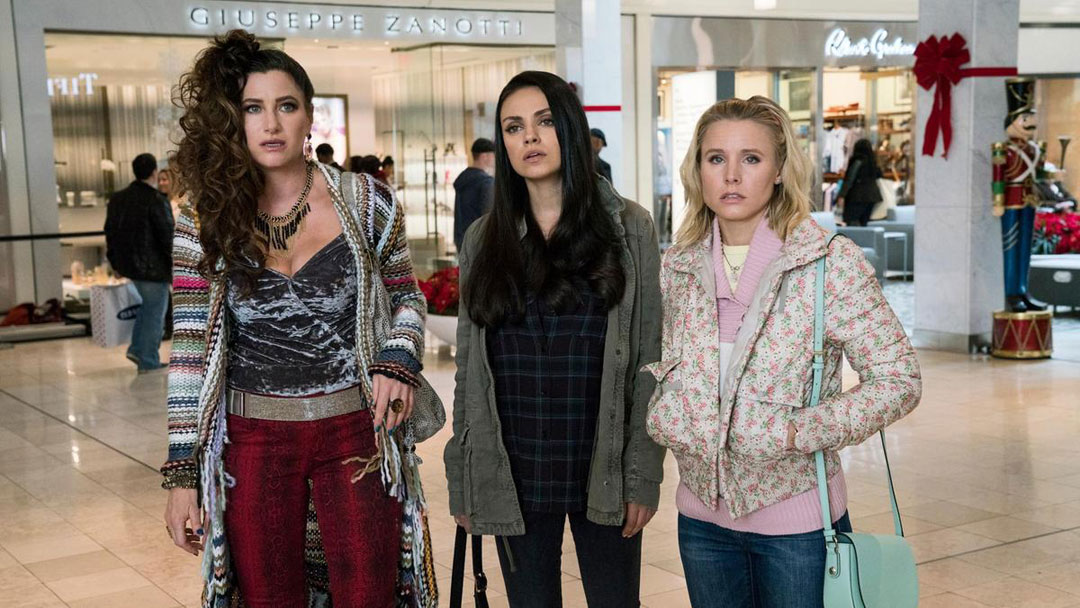 Amy (Mila) and her mom, Ruth (Christine Baranski) have different views of how the holiday (and life) should be played out. Ruth wants every tradition in the book done to the hilt, no matter if anybody else wants them and regardless of the cost or blood, sweat, and tears involved to pull them off. Ruth was also overly critical of her daughter, endlessly pointing out her faults.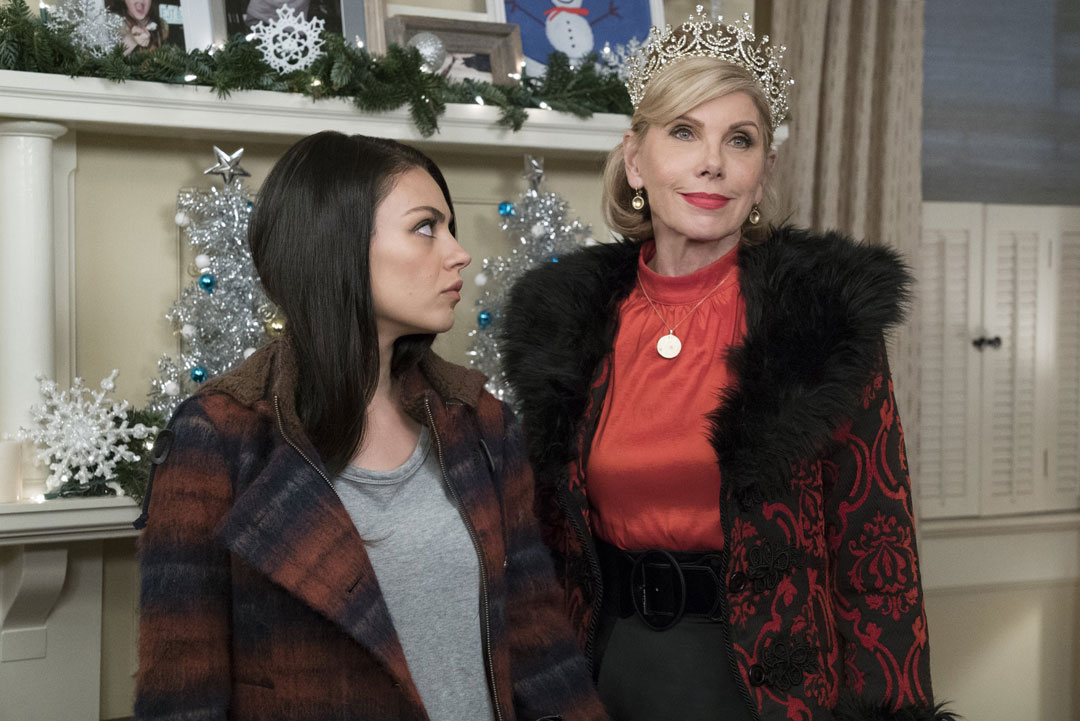 Carla (Hahn) and her mother, Isis (Susan Sarandon) have a very different relationship. Isis only shows up when she needs money; it's apparent that she was not a good mother during the formative years, and that Isis has been burned many times over the years getting sucked into her mother's scams. Kiki (Kristen Bell) and her mother, Sandy (Cheryl Hines) have the most uncomfortable relationship; Sandy can't bear to be away from her daughter, and wants them to be 24/7 besties, going so far as to buy the house next door.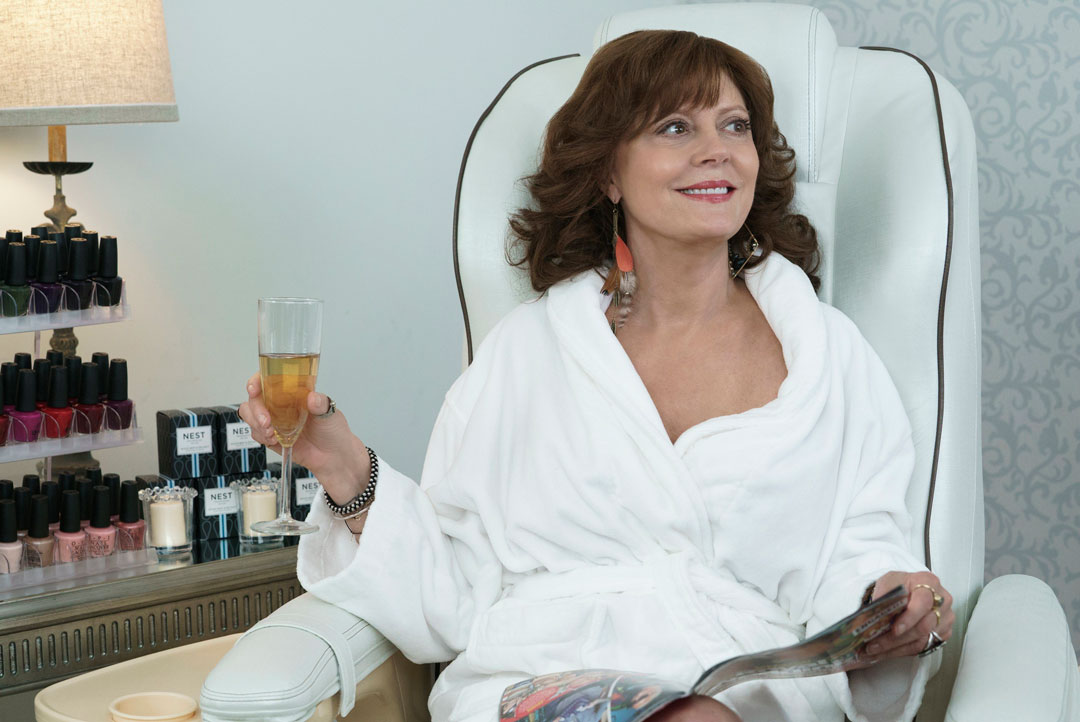 This was probably my favorite of the three films I watched that day; while it has its preachy and stupid moments, it is more often that not spot-on about the struggles of navigating unhealthy parental relationships...through humor, of course!
Office Christmas Party (2016) was the final film I watched before dinner was served, and by far the least favorite of mine. Starring Jason Bateman and Jennifer Aniston, I found it extremely uneven, going back and forth from juvenile to extremely dark to preachy to...well, it was just all over the bleeping board. I had no idea how this one was going to end up. Briefly...Clay (T.J. Miller) was the spoiled kid and Carol (Aniston) the neglected one who has had to be the responsible sibling for their late father's company.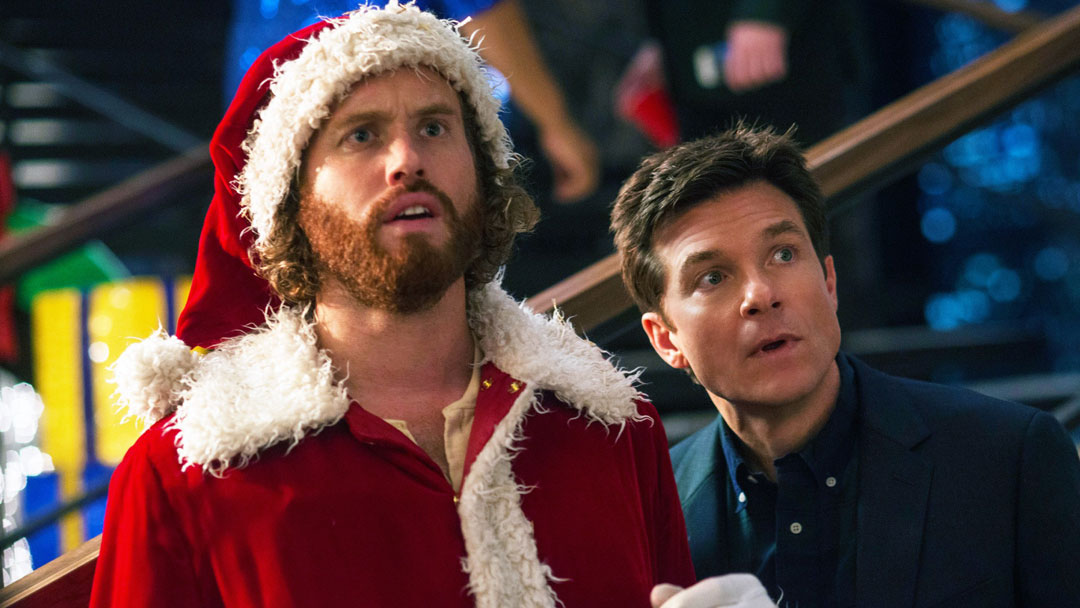 Can Clay save the company from layoffs, a cancellation of the annual Christmas party, and the cutting of bonuses? I found myself not caring, and the journey wasn't all that riveting.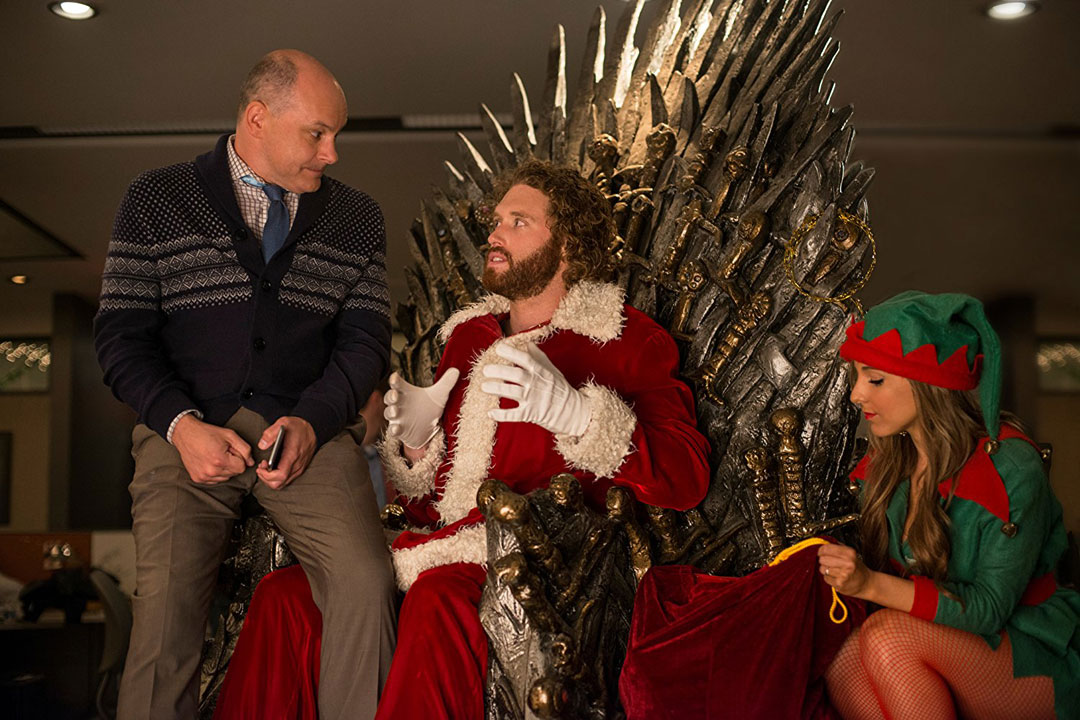 There were some decent performances: Kate McKinnon as Mary, the head of human resources shines, as does Jillian Bell as psycho pimp Trina (I found myself looking forward to her scenes).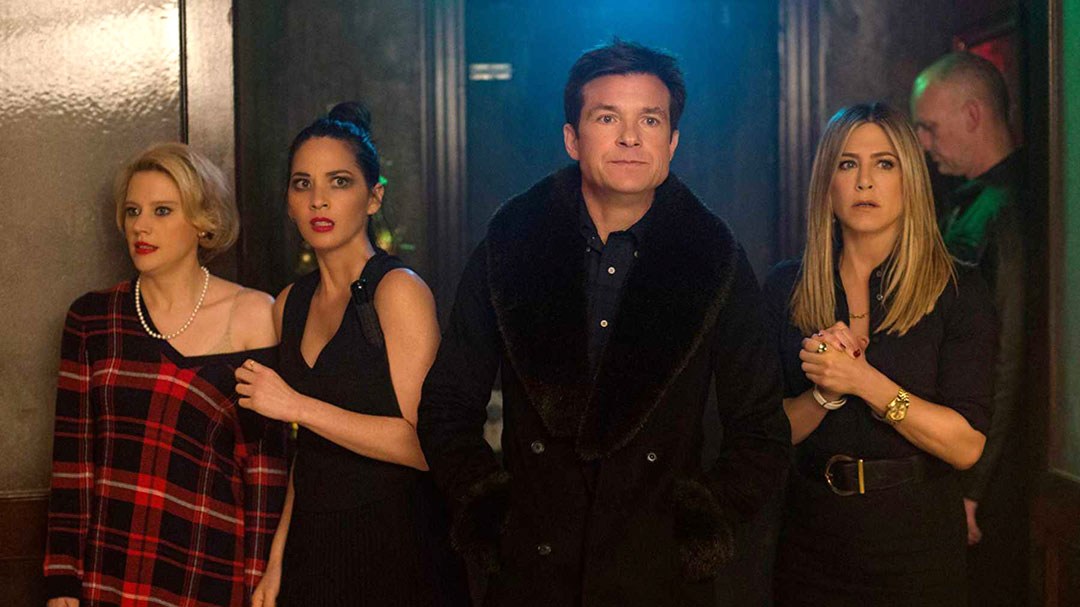 It would have taken a lot of rewriting to make this one any good. My advice: skip it.
Next year, I think I'll go back to "A Christmas Story;" it never fails to entertain.
See more classic movie and television photos at my
main website.