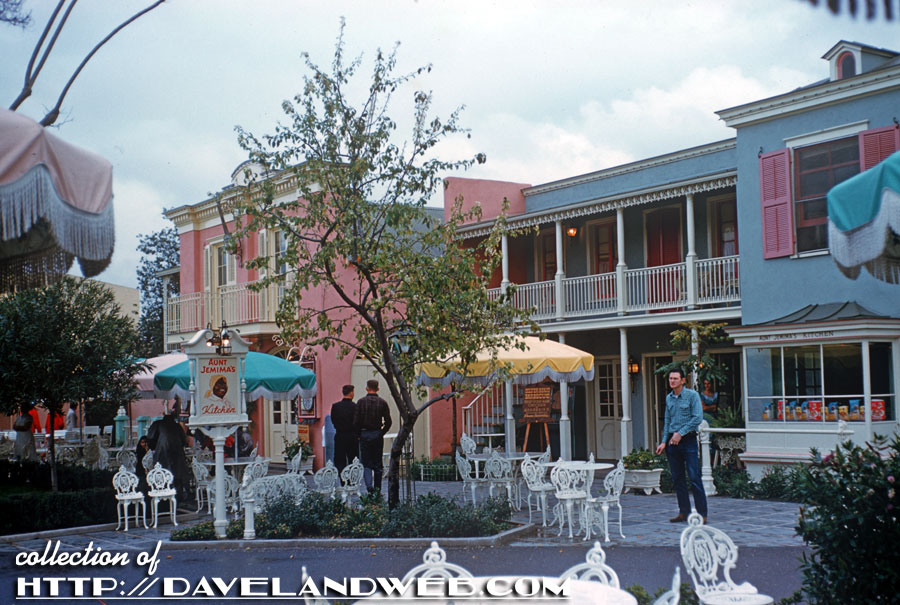 Did anyone hear me let out a "whoop" when I saw this image in a batch of random vintage Disneyland slides? This January 1959 shot shows what was then known as New Orleans Street and consisted of Don DeFore's Silver Banjo Barbecue and Aunt Jemima's Pancake House restaurants. Although this detailed view shows the Aunt J sign, in the background on the pink portion of the structure at top you can see the banjo sign and down below the other signs for the Silver Banjo Restaurant.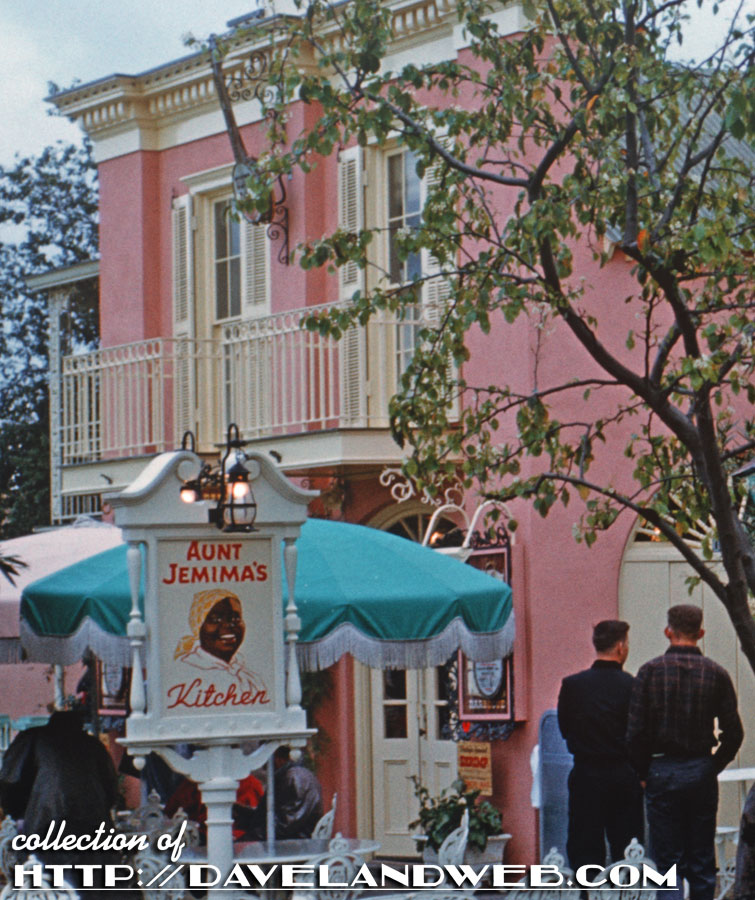 Aunt J is promoting her wares with all those boxes in the window: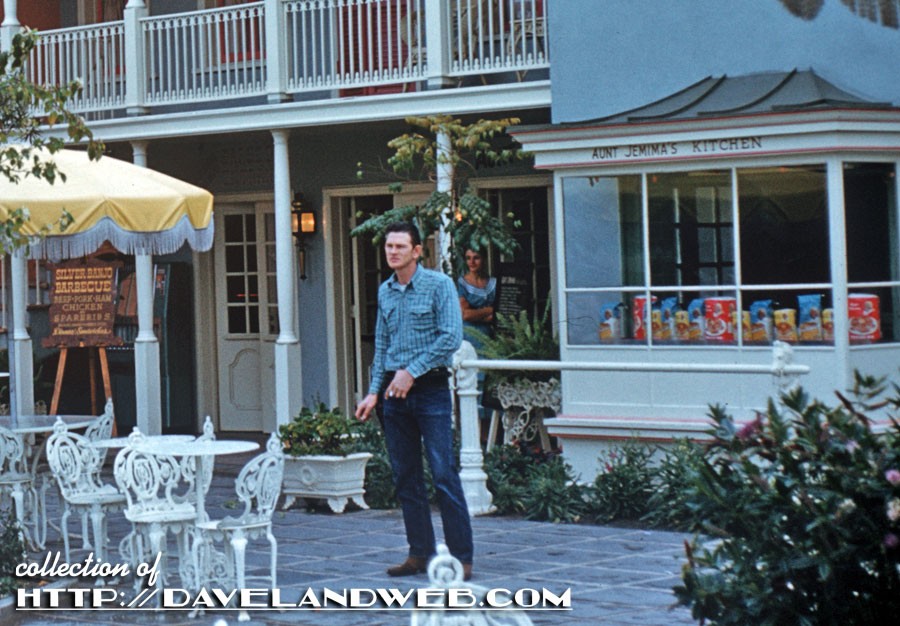 The placard in front of the Silver Banjo reads: "Silver Banjo Barbecue • Beef•Pork•Ham•Chicken and Spareribs • [can't read this one line] Dinner Sandwiches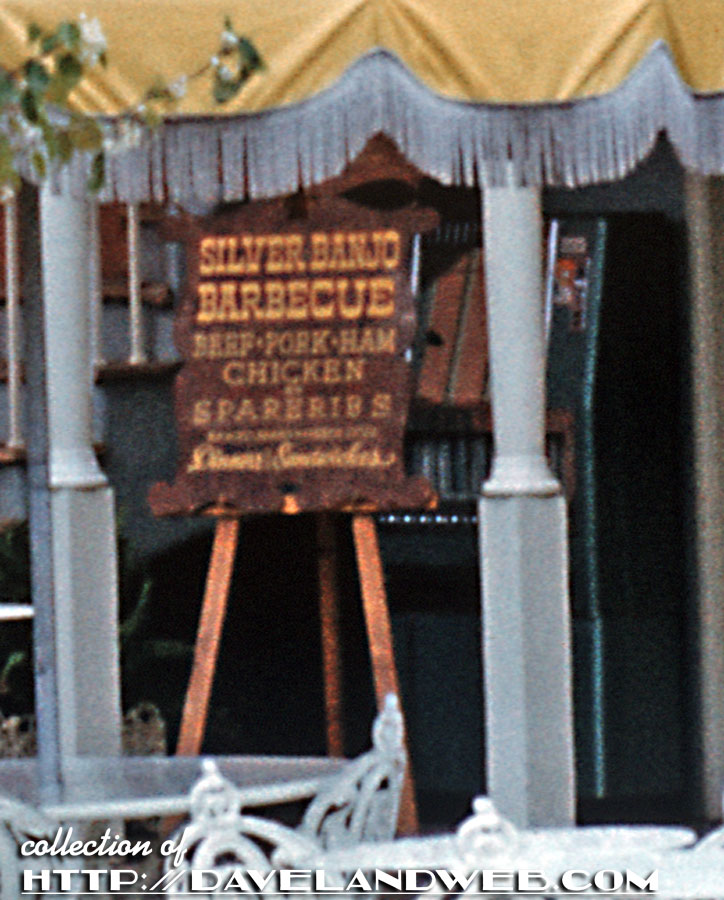 The Silver Banjo closed in 1962, with Aunt Jemima following suit in 1970. This area is now the River Belle Terrace.
See more vintage Disneyland Silver Banjo Barbecue photos at my
main website.