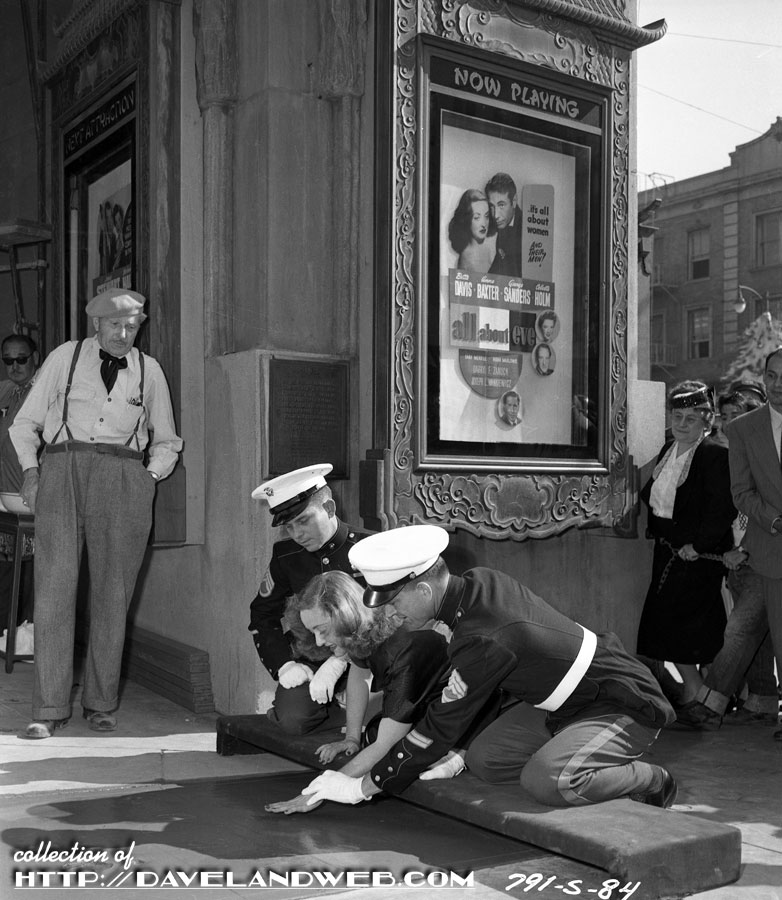 On November 6, 1950, Bette Davis finally joined the ranks of her colleagues by placing her hands in a wet cement block in the forecourt of Grauman's Chinese Theatre on Hollywood Boulevard. From the vintage November 8, 1950 publicity blurb:
Bette Davis, who already holds two Academy Awards, gets a new kind of recognition as her foot print is immortalized in the cemented forecourt of Grauman's Chinese Theatre in Hollywood. Lending a hand are Marine sergeants Jack Spencer (left) and Bert Nave.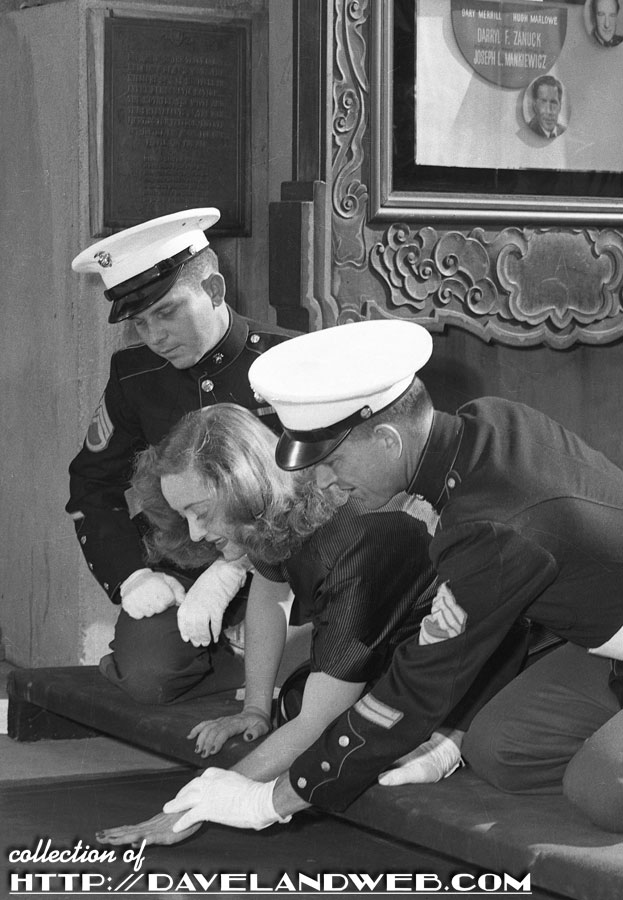 I found a shot of the block itself on the
Movies of Course blog
: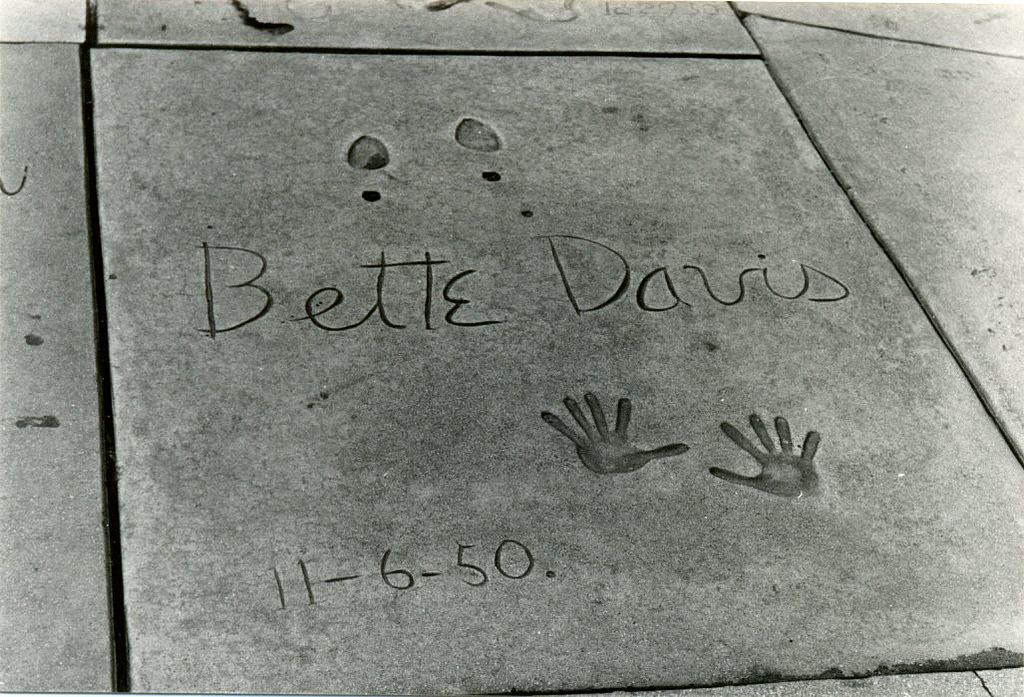 This vintage Hollywood News Reel shows footage from the "All About Eve" premiere as well as Bette returning the next day (at 1:33) for the cement block ceremony:
Down the street at the Hollywood Roosevelt Hotel, they dimmed all the letters on their neon sign so that it read "Eve" for the premiere. Here's my contemporary re-creation: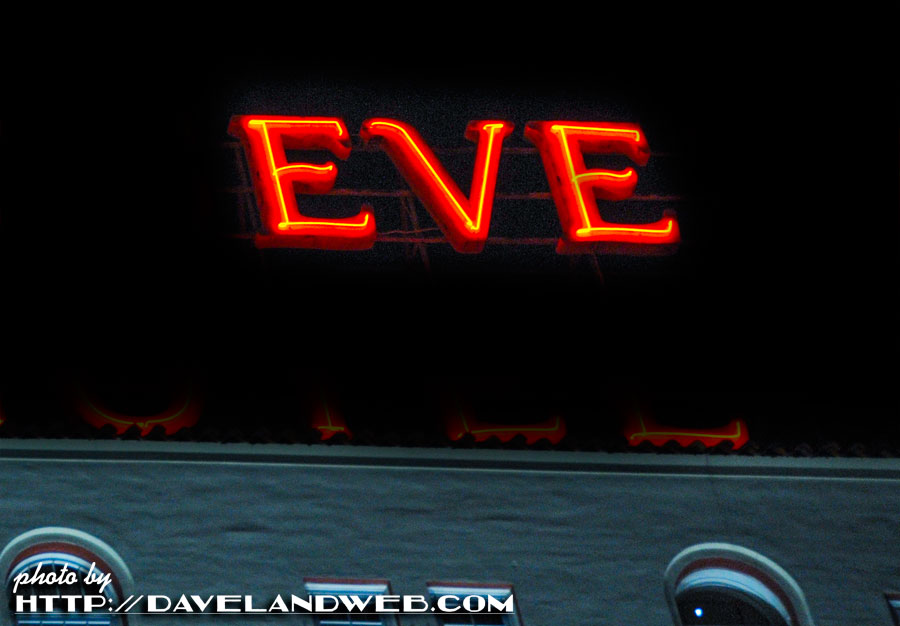 What I want to know is why it took 21 years for Bette to join screen-rival Joan Crawford at Grauman's?