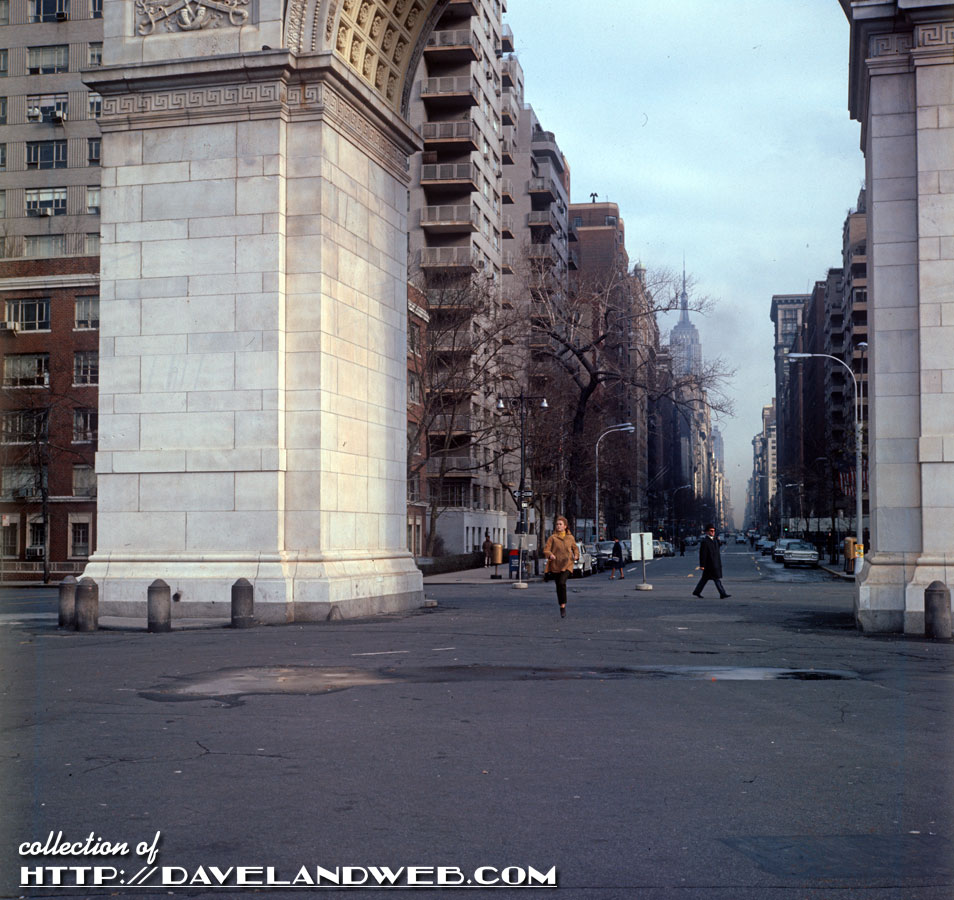 This color image from 1967 shows Jane Fonda filming "Barefoot in the Park" in New York City. While many of the exteriors and all of the interiors were filmed on the soundstages at Paramount Studios, there is quite a bit of footage that takes place on location. The star can be seen going under the Washington Square Arch in Greenwich Village as she attempts to find her drunk husband (Robert Redford). Naturally she finds him walking barefoot in the park.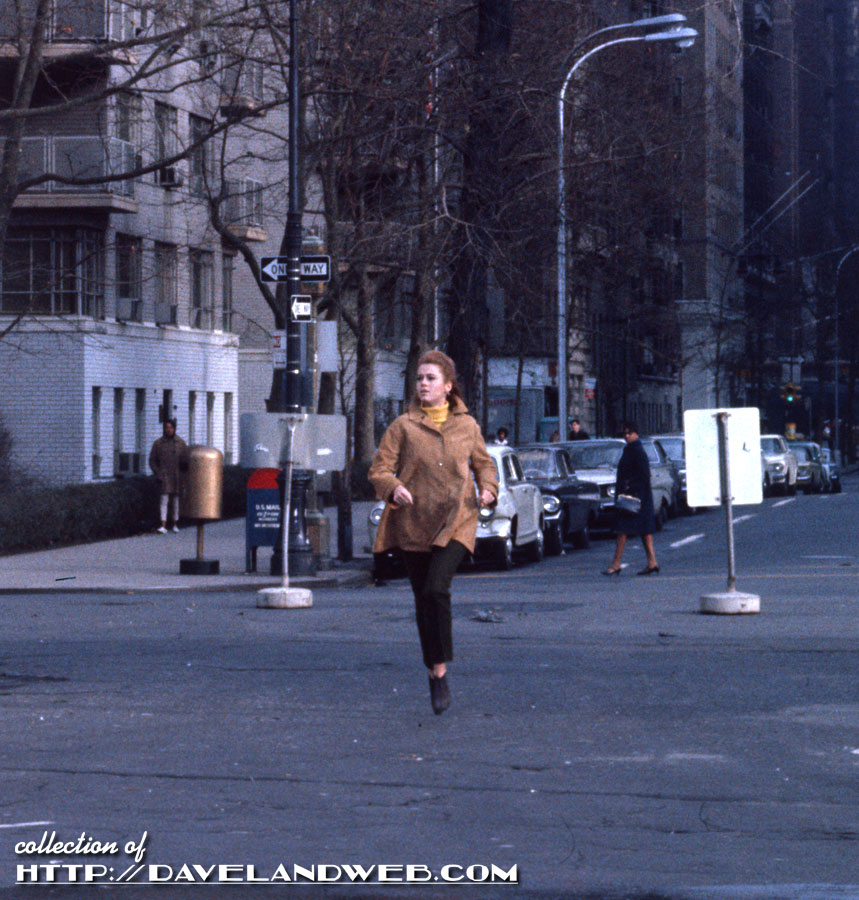 Here's a vintage 1949 image from my collection of Washington Square: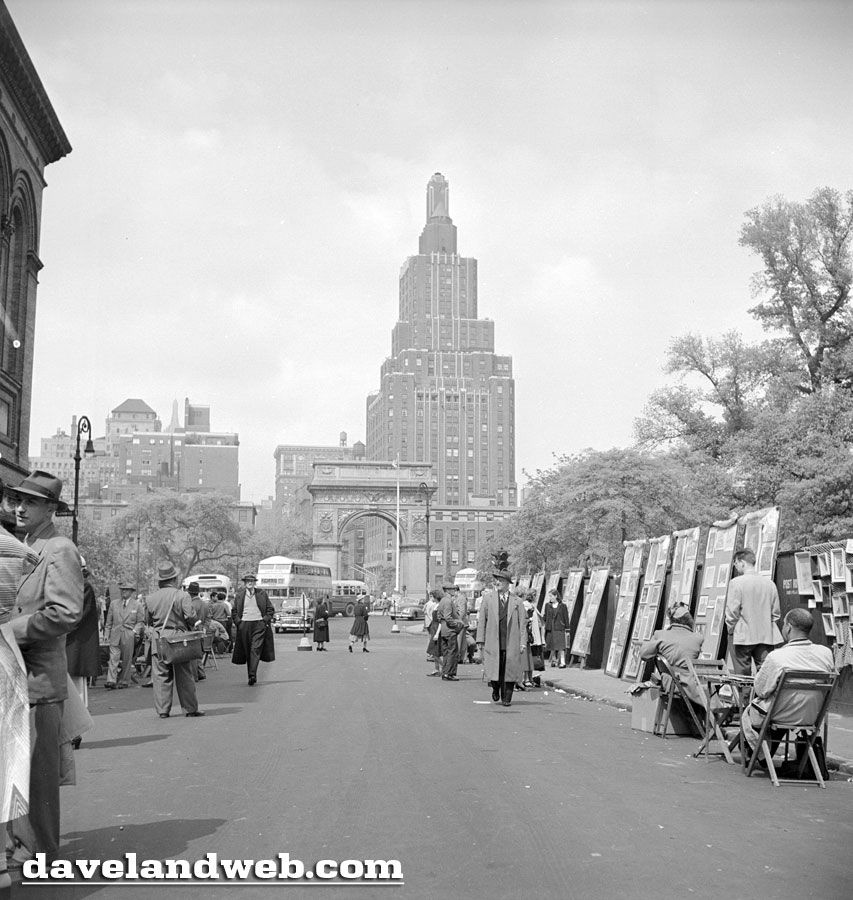 …and one that I took myself back in 2011. Jane Fonda decided not to meet me there.