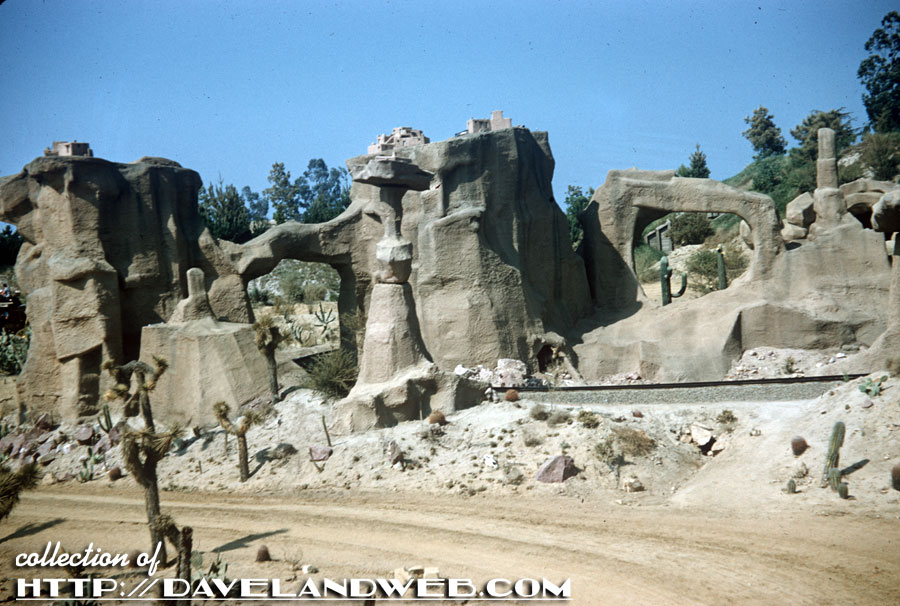 Nature's Wonderland; this attraction has been gone for over forty years and still warms the heart of those Disneyland guests who once had the opportunity to ride it. Today I celebrate it with a batch of images from the 1950s, starting off with this 1957 shot of the desert and balancing rock area. On the left of the picture you can see one of the Disneyland Stagecoaches. This what I love about old Disneyland; so many overlapping attractions. It gave the sense of movement and excitement!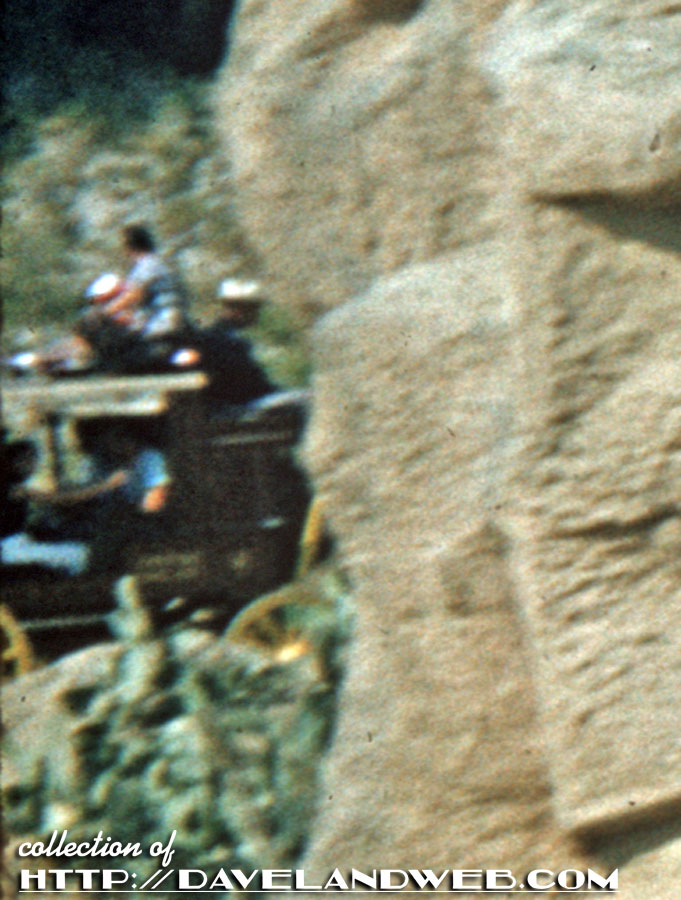 I wonder how many guests noticed these little structures on top of the rocks?
Two years later, we see the line queue to the attraction on what appears to be a rainy/cloudy day: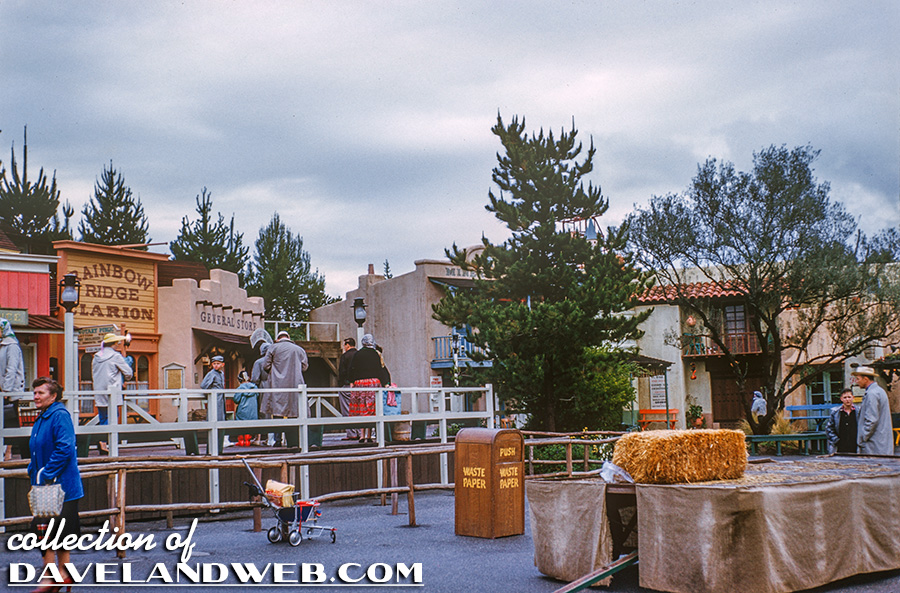 Notice the sign for Mineral Hall and its geodes for sale on the left, and the guest with the plastic rain hat on her head: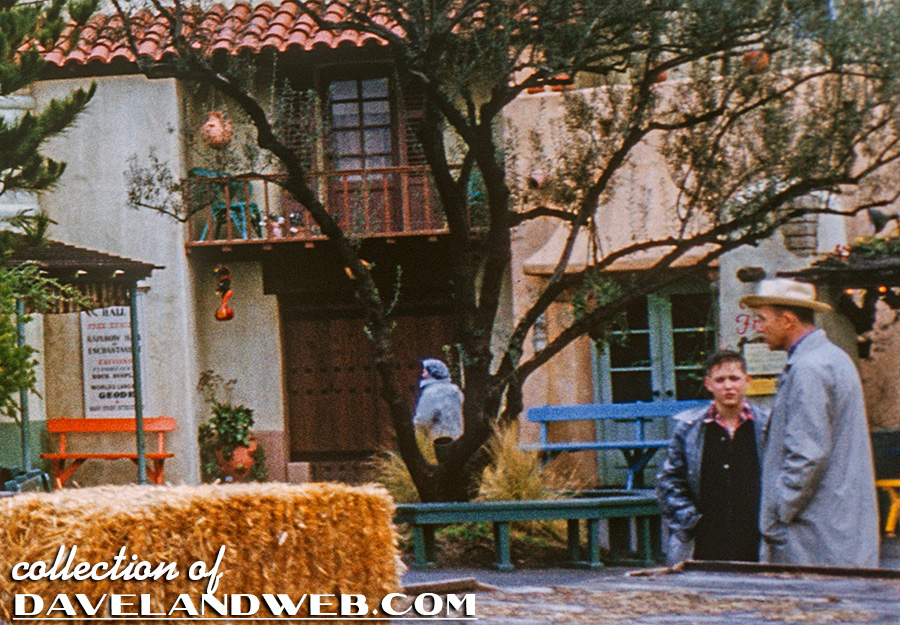 More guests in rain gear: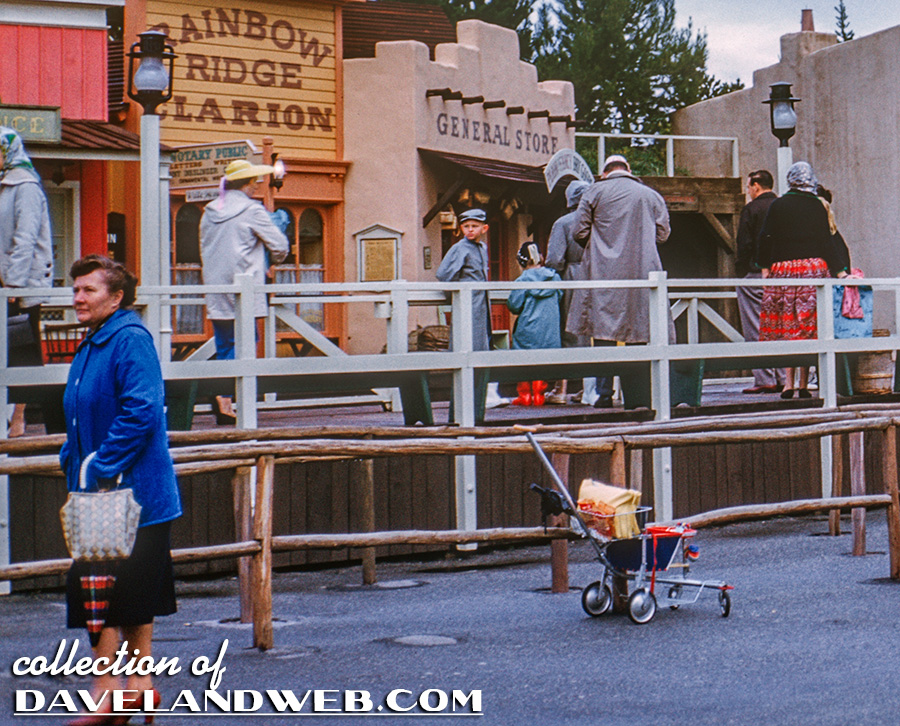 …and a stroller with two bags of Frito-Lay Corn Chips, most likely samples from the Casa de Fritos restaurant next door.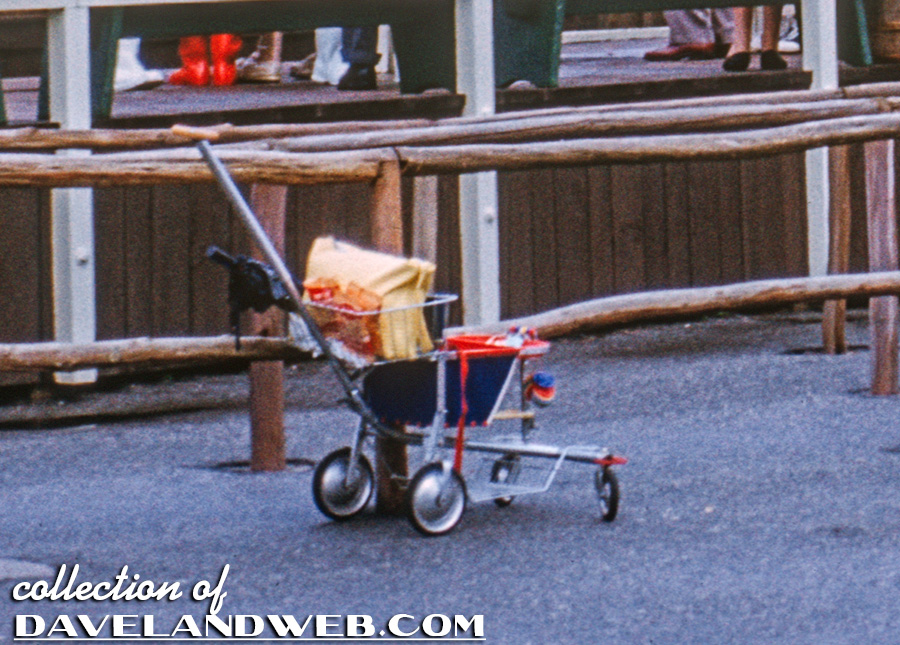 Another angle of the queue from 1958: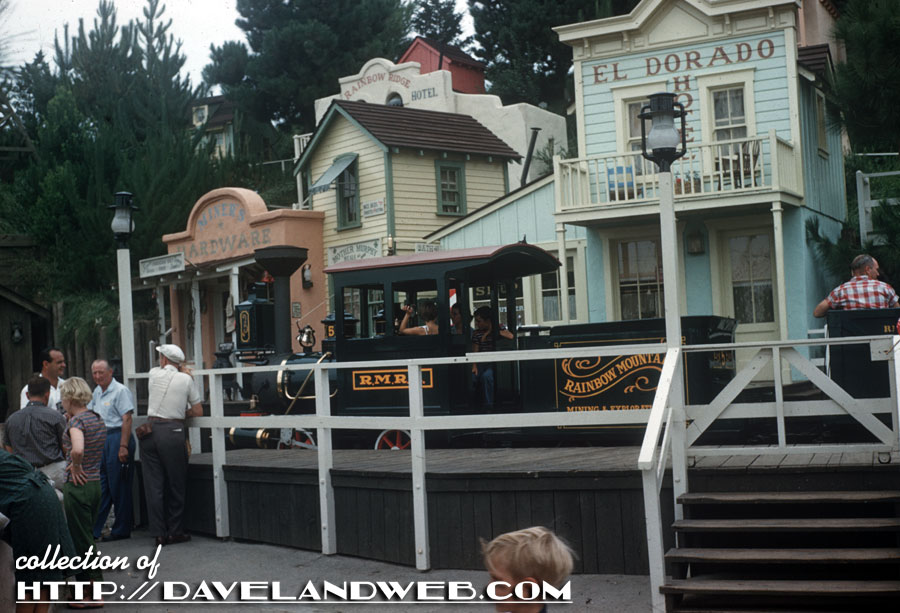 The final two for today are from December 17, 1966: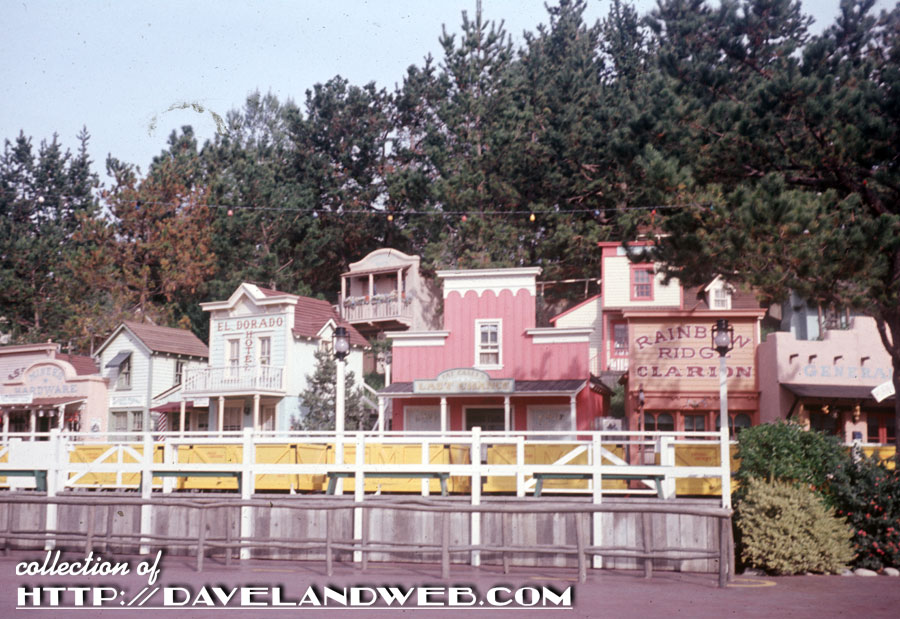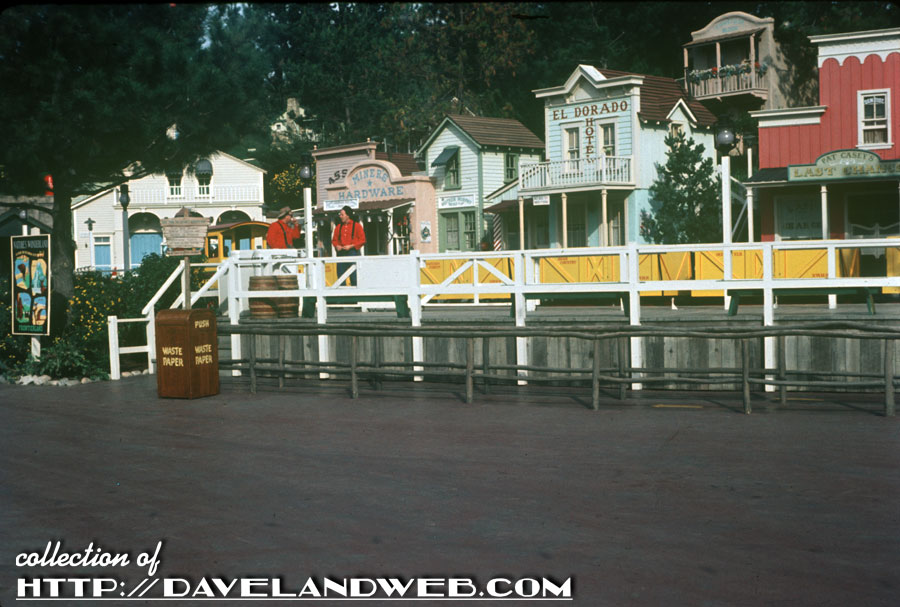 The second shot yielded a detailed view of two cast members yucking it up as they wait for the guests to arrive: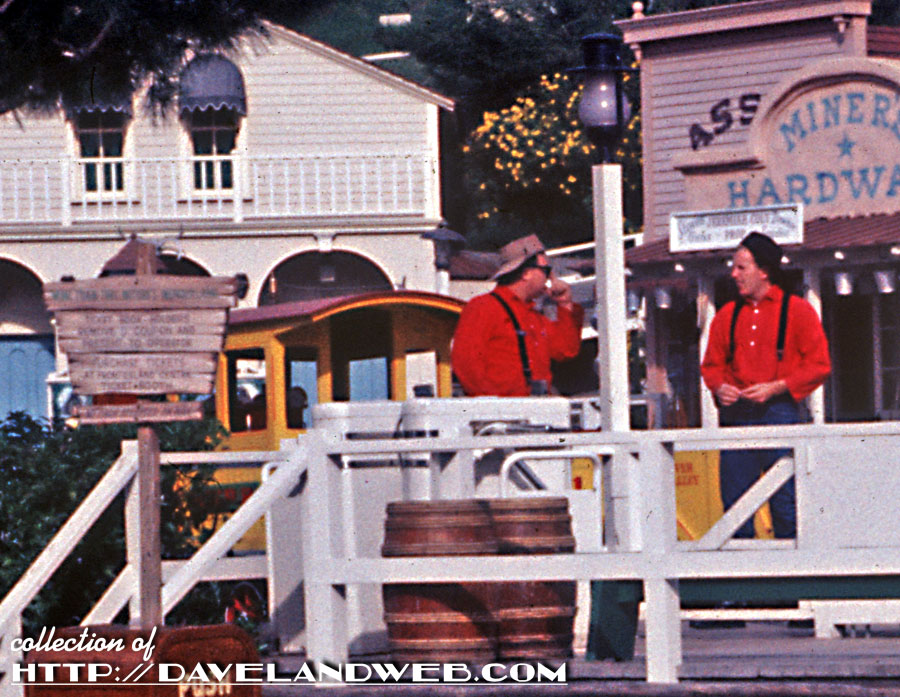 Closing in even more, you can see the signage that tells guests to remove their "D Coupons":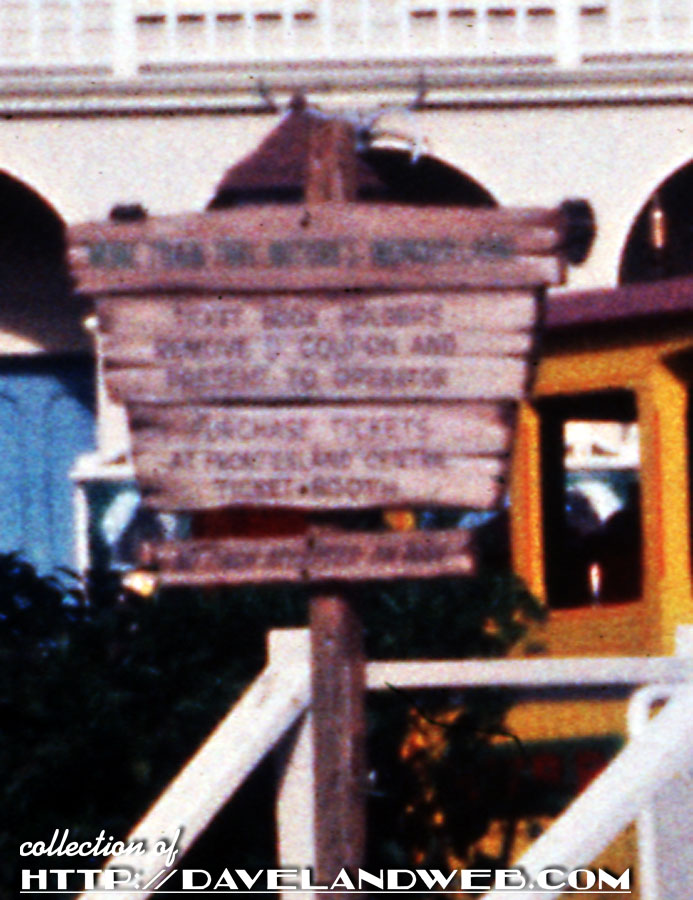 See more vintage Disneyland Nature's Wonderland photos at my
main website.