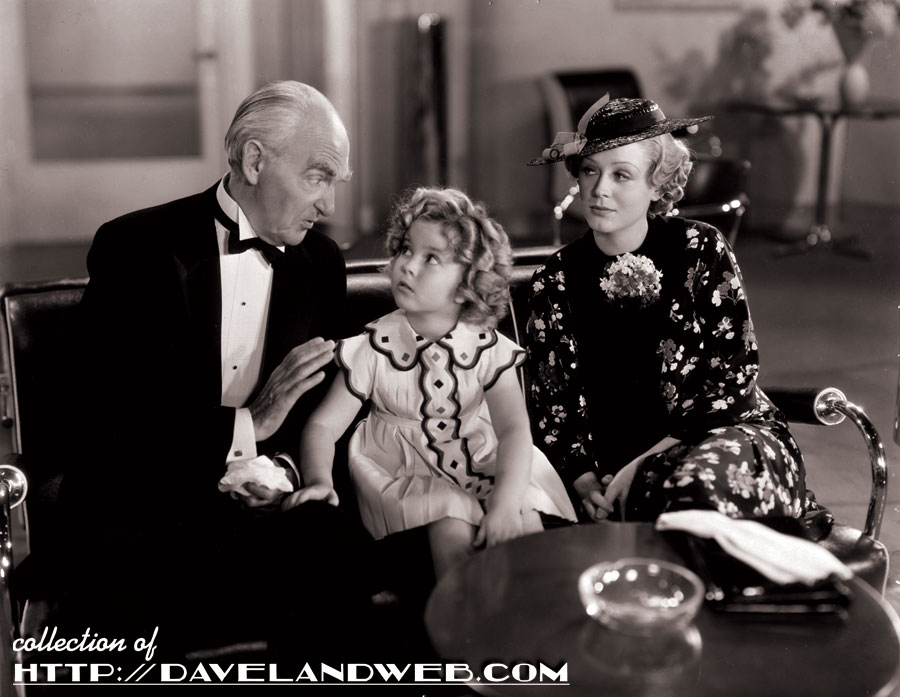 Veteran character actor (and Shirley co-star) Claude Gillingwater was born in Louisiana, Missouri on August 2, 1870; interestingly enough, he shared the same birthday with Myrna Loy, movie producer Jack Warner, Peter O'Toole, and Carroll O'Connor. Not bad company! But I digress…though he studied law, Claude's heart was not into becoming an attorney. Instead, he became a traveling salesman for a wholesale firm, selling vinegar (how ironic, considering the roles he would eventually play!). At the same time, he joined a small theatrical company and was eventually discovered by Mary Pickford who had him cast in "Little Lord Fauntleroy" (1921), which launched his film career. In addition, he was a founding member of the Academy of Motion Pictures Arts and Sciences (1927). For Shirley fans he is best known as the grouch with a heart in three of her films: "Poor Little Rich Girl" (1936), "Little Miss Broadway" (1938), and "Just Around the Corner" (1938). From the website
Old Movie Teams
comes this:
Mr. Gillingwater was in his late 60s when, in 1936, he first shared the screen with Ms. Temple, then just beginning her adolescent years. Ms. Temple found him somewhat afflicted in the amount of activity his body could endure. His affliction was not entirely from age. He had suffered a severe back injury on the set of a movie he was making just weeks prior to commencing work with Ms. Temple. The pain from that injury, subsequently coupled in 1937 with the pain of losing his wife of nearly 32 years, gave Mr. Gillingwater ample motivation for playing quite well the old curmudgeon he portrayed. Despite his injury and personal loss, or his cranky disposition in front of the camera, behind the scenes, Ms. Temple found him to be a very sweet and gentle man.
The back injury referenced occurred in February, 1936, while filming "Florida Special" (1936) at Paramount studios, he fell from a platform, resulting in a severe back injury from which he never fully recovered. His general health began to decline, which obviously interfered with his ability to work. Knowing that the back injury occurred previous to filming with Shirley, I have to wonder what moron in the publicity department requested Gillingwater to pose for this still, as well as making the poor old guy give Shirley a piggy-back ride in the film?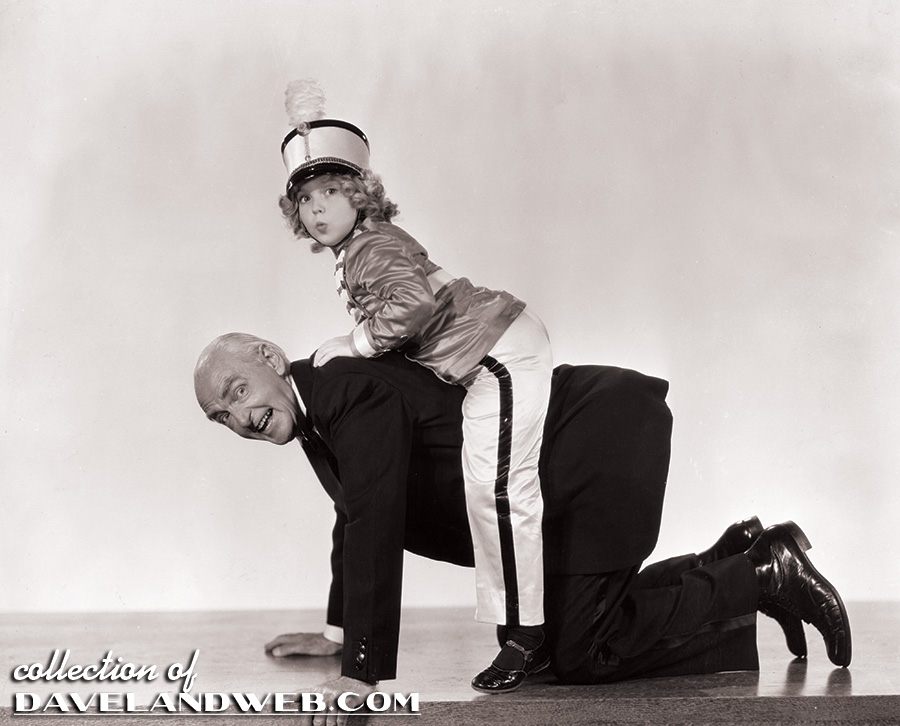 In "Little Miss Broadway," Gillingwater had a small but memorable part as the cranky judge who is more than annoyed at the inanity of case that reaches his court;; that is, until spunky little Shirley arrives and presents a few musical numbers as evidence.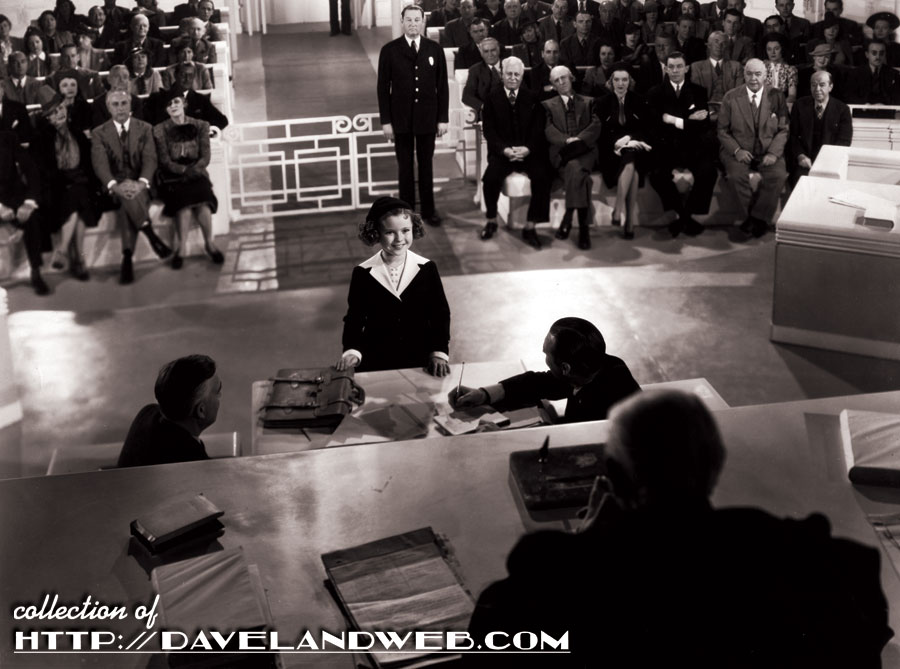 What a trouper this guy must have been; during the entire title number, Gillingwater sits in position as Temple and Murphy dance around him, with improbably scenery appearing and lighting up all around him. If you watch carefully, you'll see that not only does he sit there, but he reacts in delight to the proceedings. No stunt double for this veteran!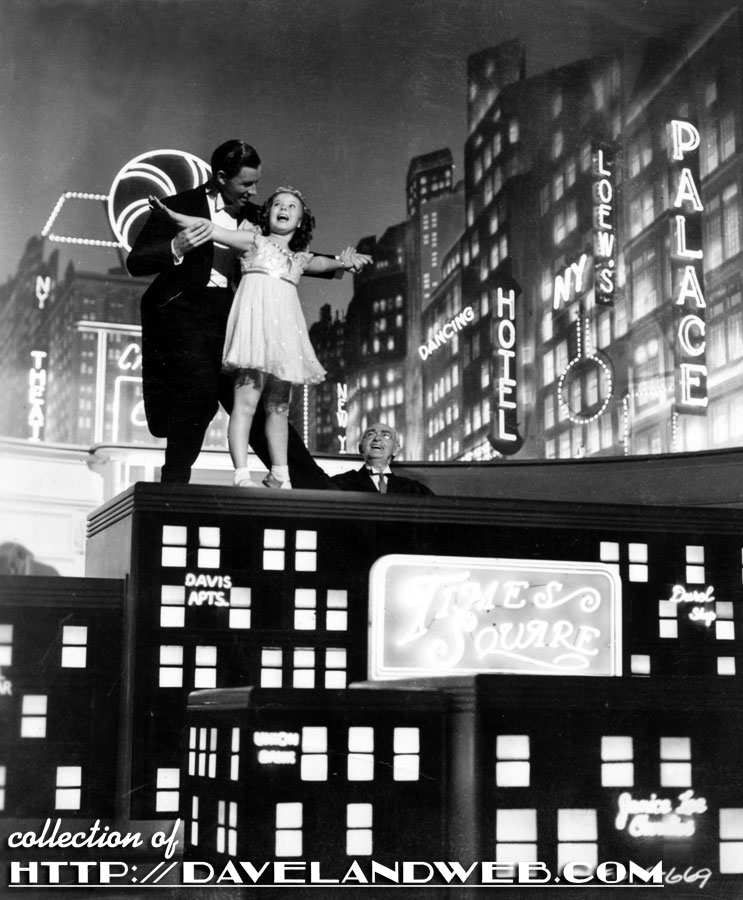 His most endearing (and largest) role in a Temple film came with their third and final collaboration, "Just Around the Corner." As Samuel G. Henshaw, he is mistaken by Shirley for Uncle Sam, the national personification of the U.S. government. While the resemblance is definitely there, it's definitely a stupid plot point that tends to weaken an already tepid (yet still enjoyable) film.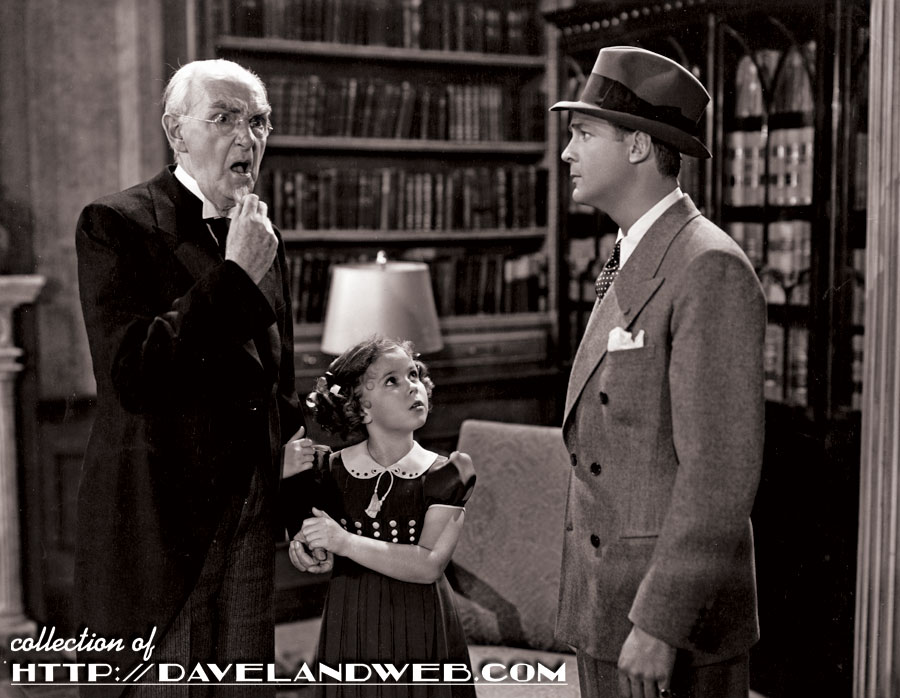 Still, the interplay between these two is pure screen magic!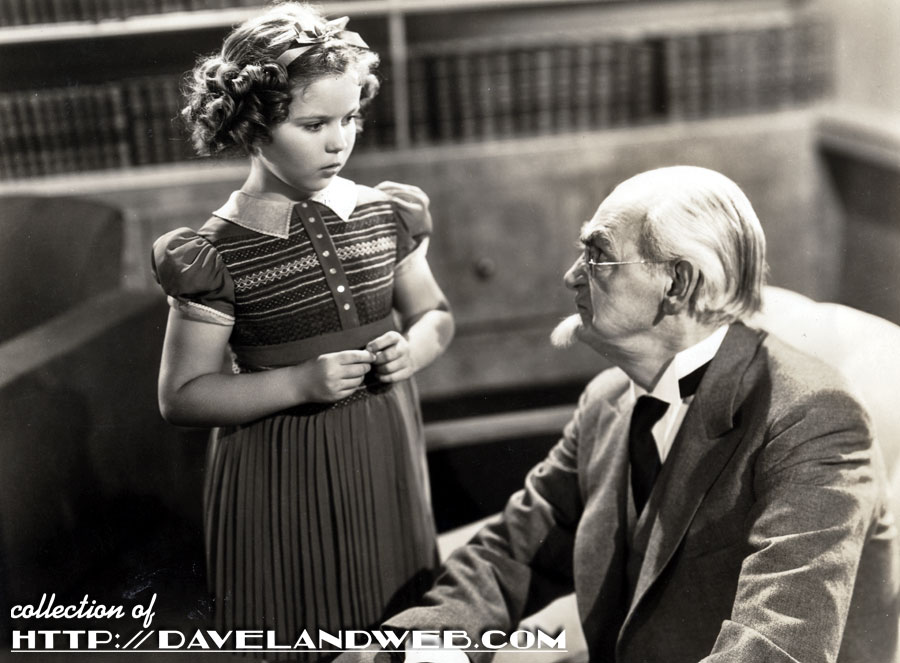 A little over a year after playing "Uncle Sam," Gillingwater found life to be too unbearable. From the Spokane Daily Chronicle, November 2, 1939:
Detectives, summoned by the kindly old fellow's housekeeper, found the body late yesterday in a chair in a closet of Gillingwater's quiet home, a self-inflicted bullet wound through the chest. His wife died of a heart attack in 1937. A son, Claude Jr., an actor, survives.
A suicide note stated he was worried about his failing health and the possibility of becoming an invalid. He did not want to become a burden to anyone, so he chose to take his own life. The death of the 69-year-old actor was officially ruled a suicide. His cremated remains were interred at Forest Lawn Memorial Park, Glendale, California. His final film was "Cafe Society" (1939), a romantic comedy from Paramount with Fred MacMurray.
Random fact: besides being an actor as well, his son was apparently a painter. Found this one, titled "Pottery Market - Oxaca" for sale on ebay: