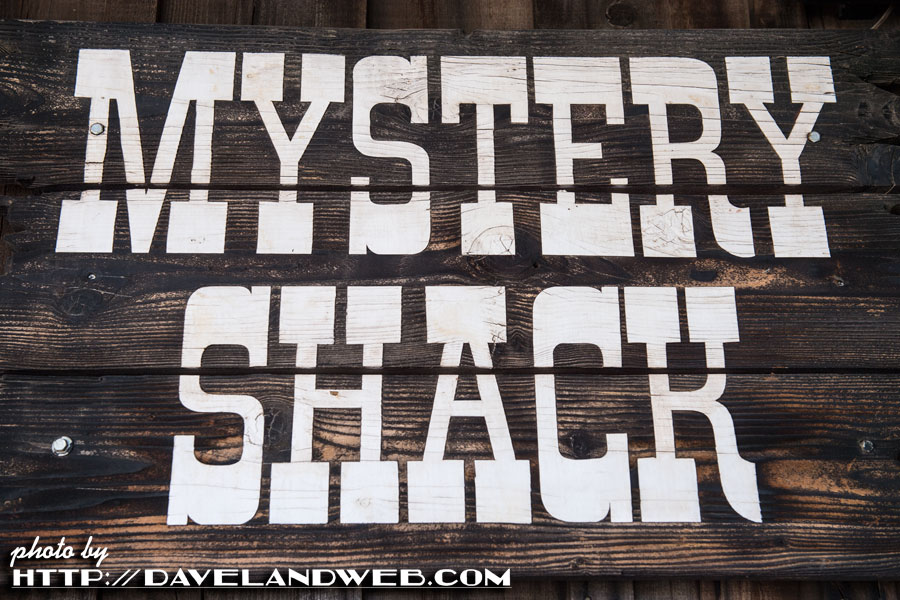 One of my friends had told me that I really needed to experience the Mystery Shack at Calico. When I was walking down the Main Street, the girl working at this "attraction" who sold me my entrance ticket said, "This must be your first time to Calico." With wonderment I asked how she knew. "Because you're stopping to take photos of everything!" Drats...blew my cover as a first timer. In the waiting area, there are a number of these little visual puzzles. So much fun!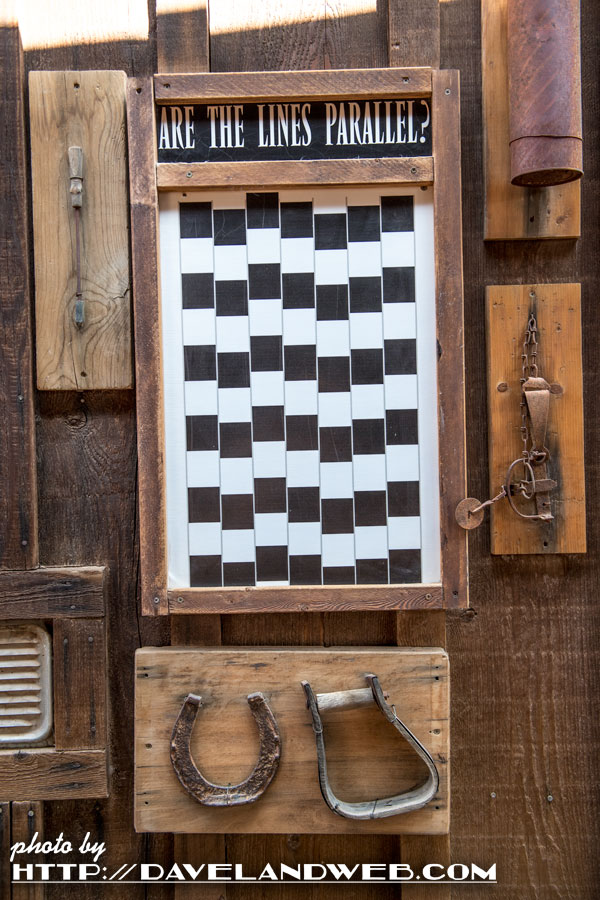 I had a private tour, as Calico was truly a Ghost Town on the day I visited. She was super nice and did an excellent job with the information and the puns.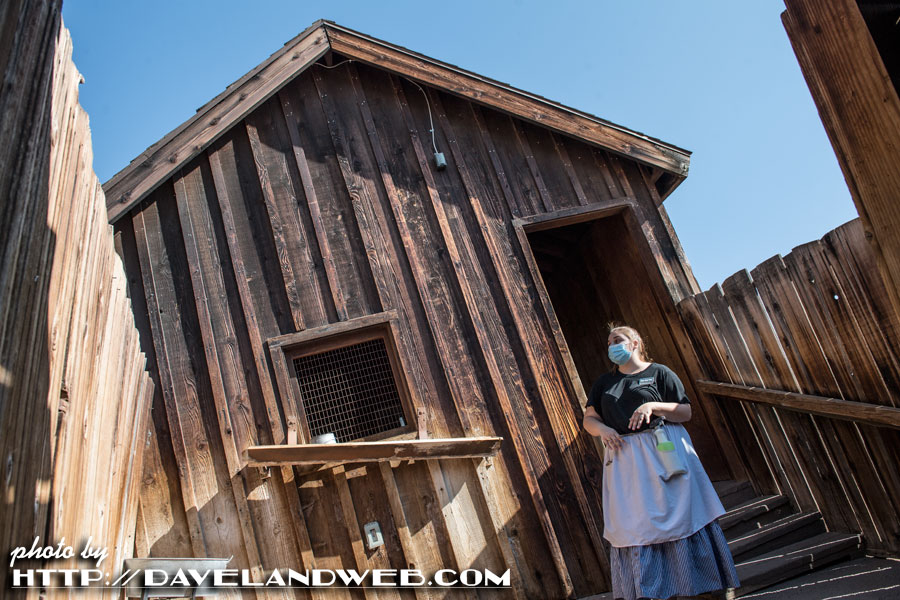 I was able to see the pool table with balls that roll up: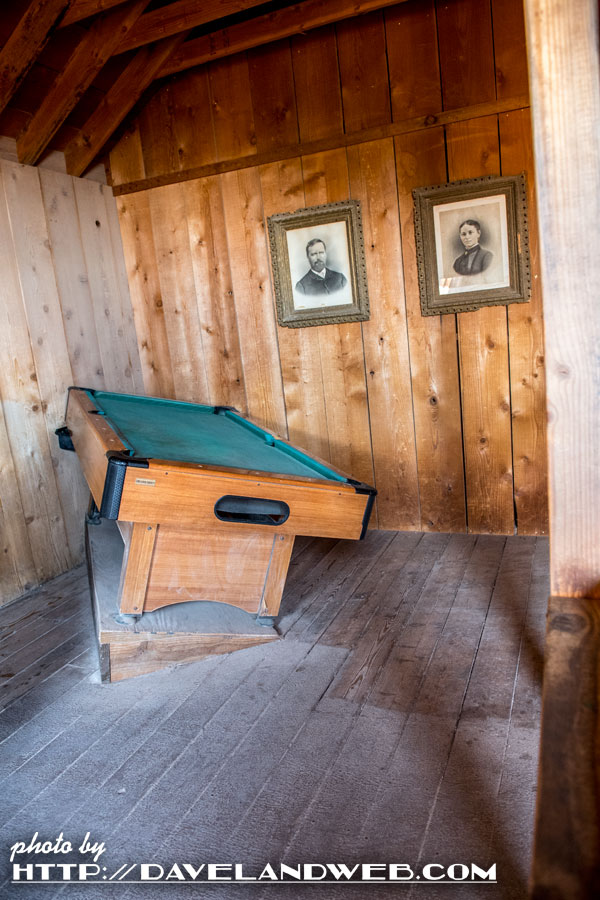 The broom that (seemingly) defies gravity!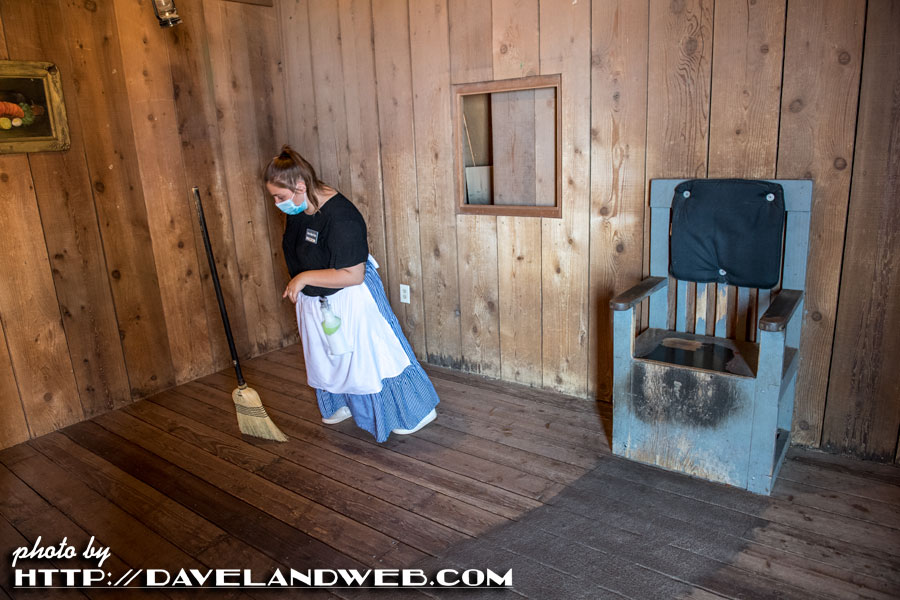 Thanks to the mysteries of COVID, I was not allowed to experience the chair that is almost impossible to get up from.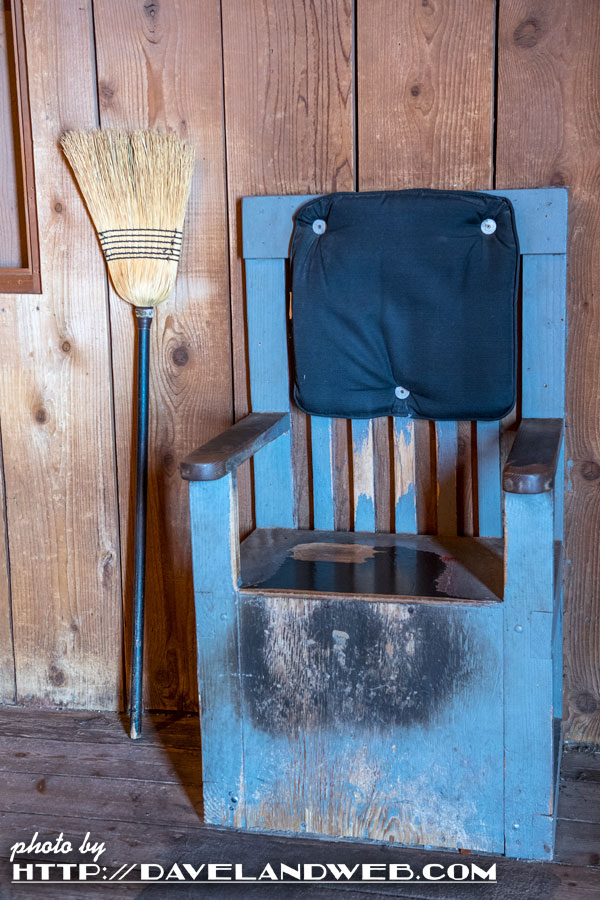 The floating disconnected spigot that still has water flowing from it!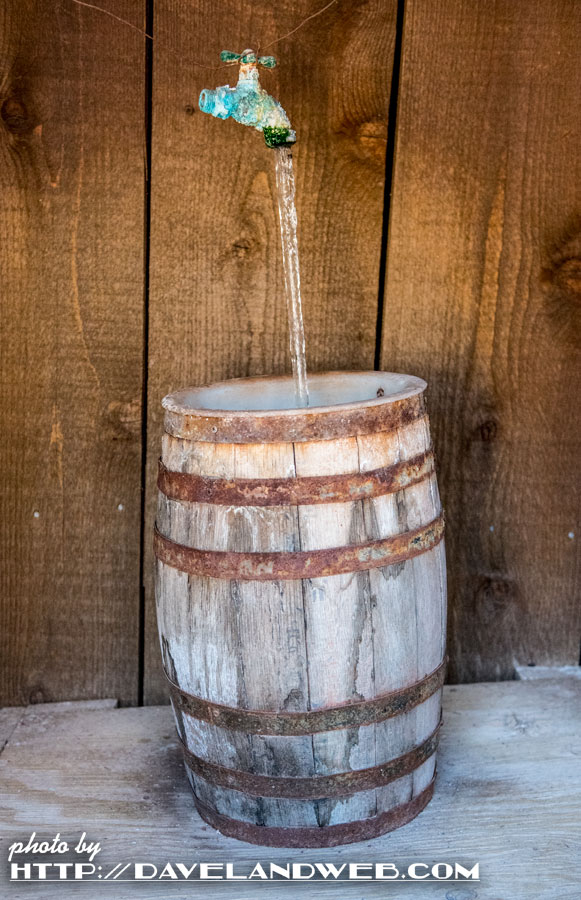 Later in my visit, I took a snap of the Mystery Shack from above in an attempt to capture all of its ramshackle goodness: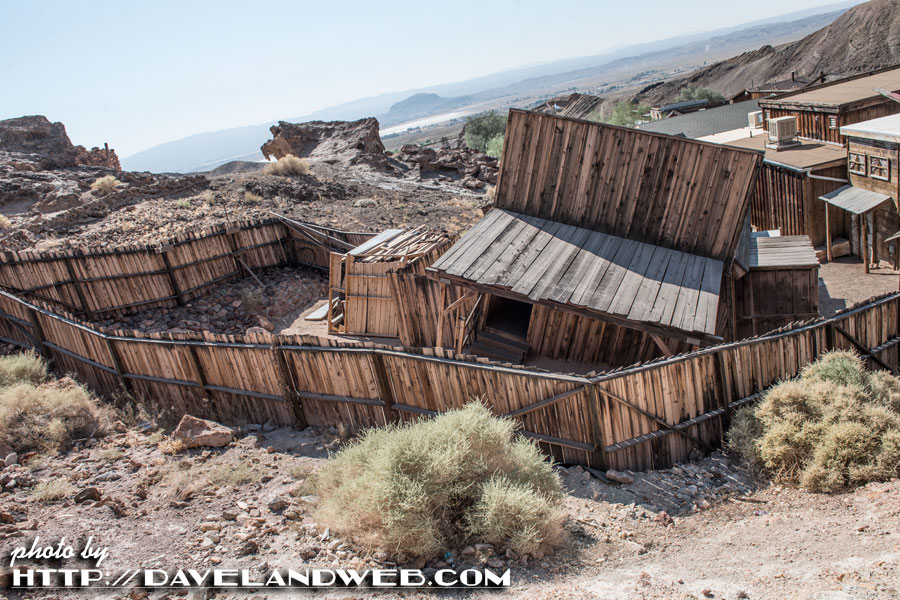 Up until about 2000, Knott's Berry Farm had a similar attraction called The Haunted Shack. It is still missed today by guests who were once able to walk through its doorways.