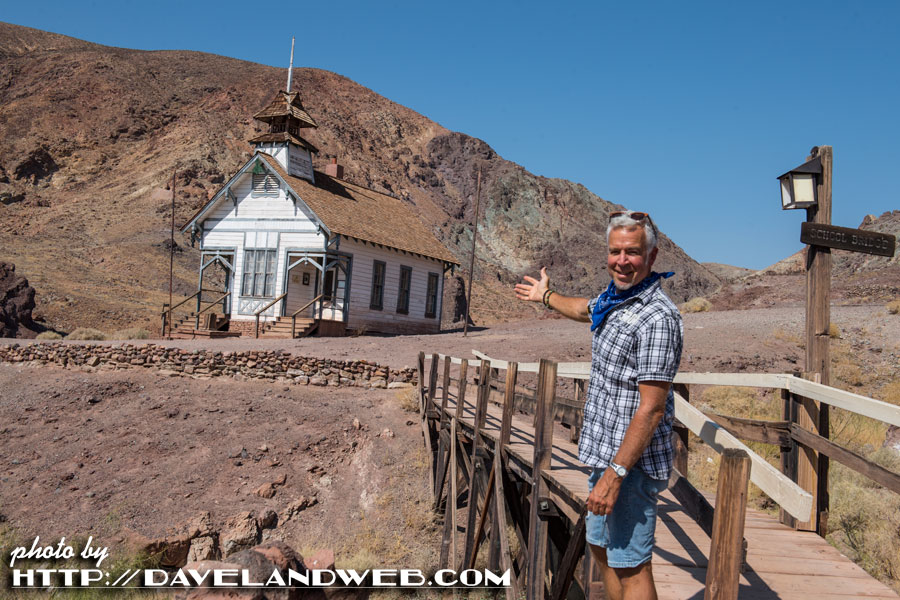 Welcome to the Calico Ghost Town School House! A selfie was in order for my first visit here. It appears that the School House I saw is a replica of the original that stood on this location. It looks appropriately weathered.
Stepping back in time, here are two vintage views; the first shot shows how it looked back in March 1965: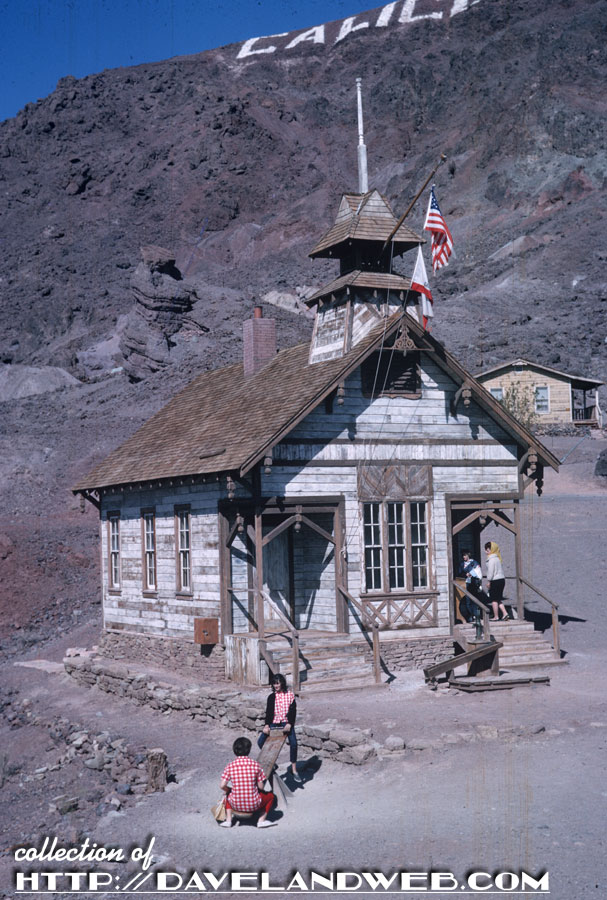 …and February 1971. Not really all that different!
A different paint scheme; maybe they chose haint blue for the trim to keep the alleged hauntings down at the schoolhouse!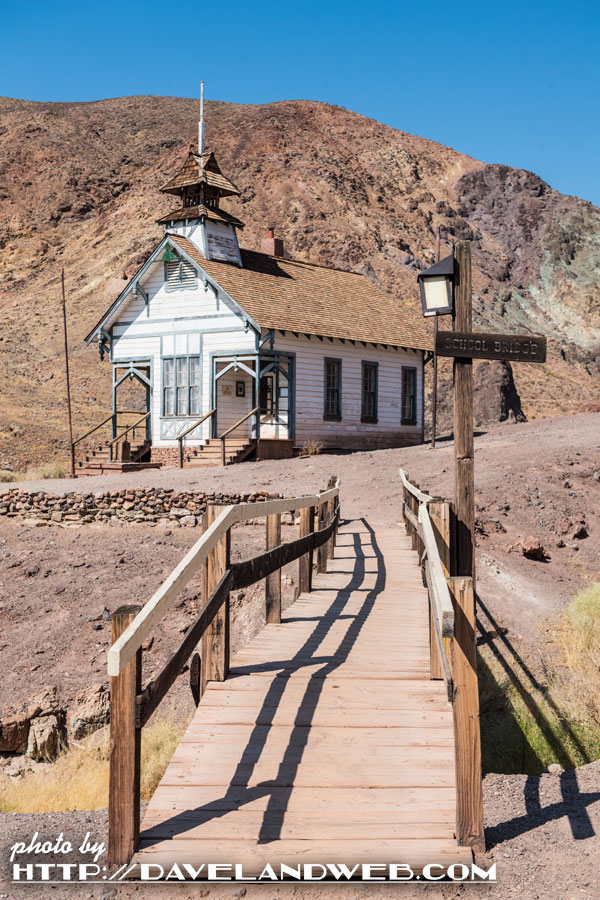 From the other side, I was able to capture the "Calico" emblazoned along the mountain. I wonder how often that needs to be refreshed?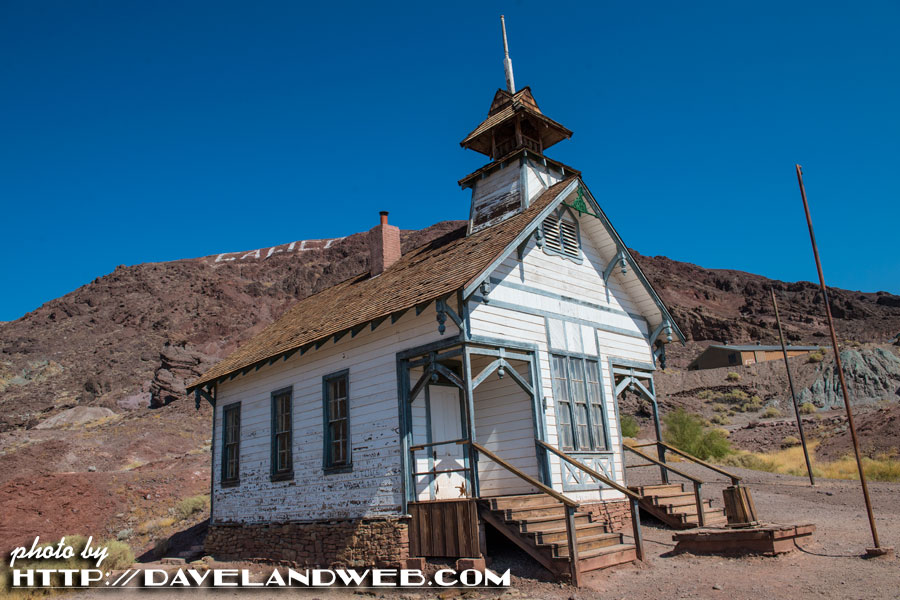 When you get to the door, you are warned about the uneven ground conditions and are also rewarded by a vintage shot of the original schoolhouse: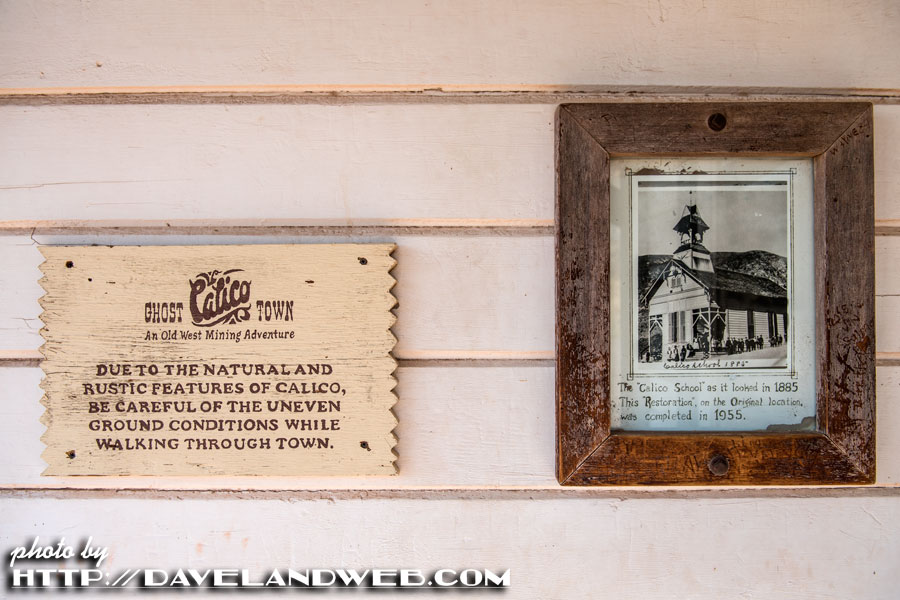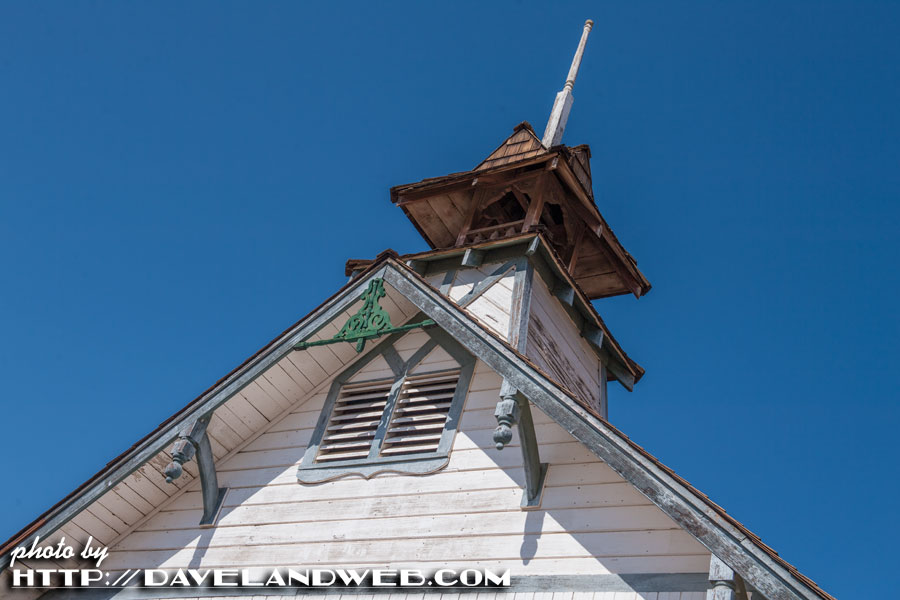 Even though it was closed during my visit, that didn't prevent me from getting an interior view through the dusty window: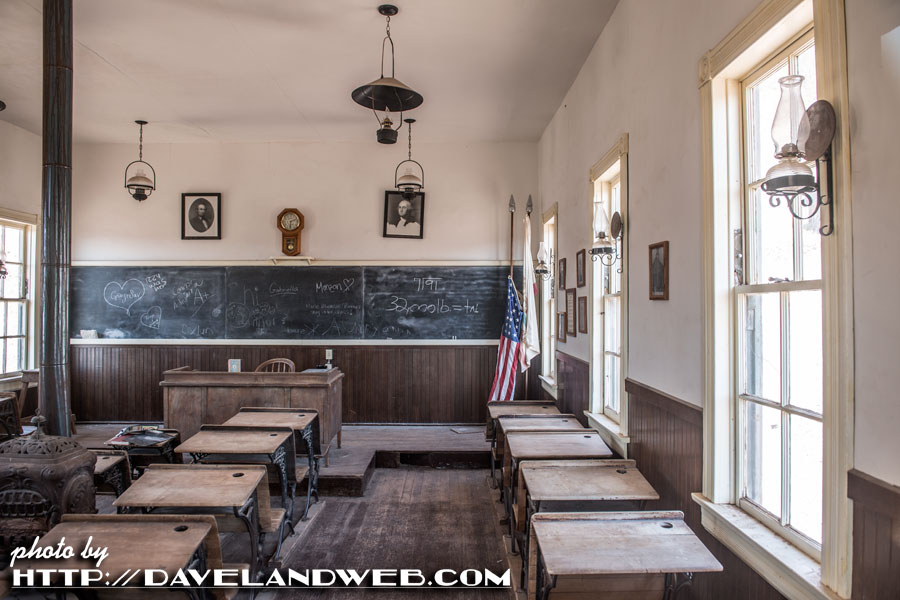 Nothing vintage about the chalkboard!