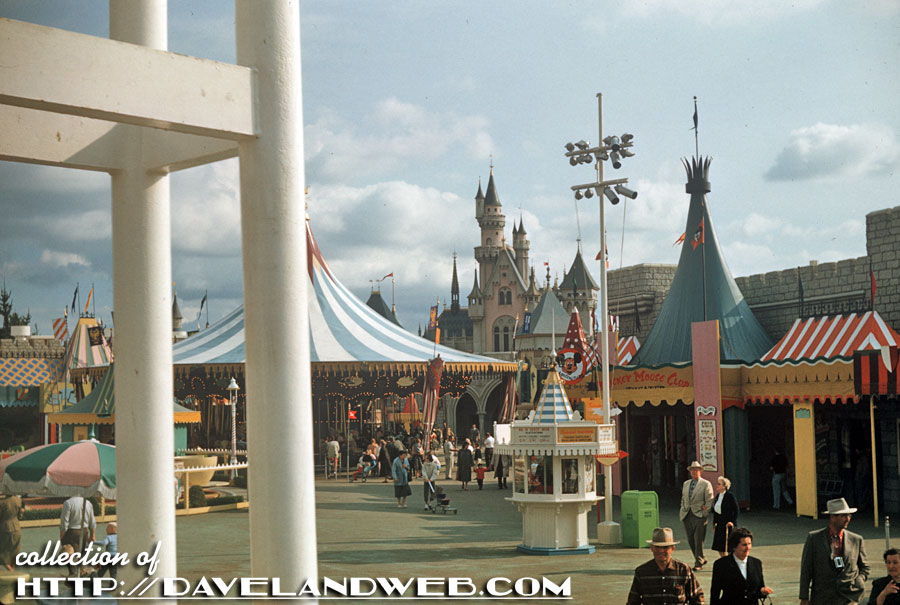 After a few days of my site being down due to the incompetence of my webhost (and ever-changing google rules), we can finally journey back to March 1958 at Disneyland. While our vintage photographer probably won't win any awards for composition, I'm darn glad he/she snapped this one! Besides the Skyway pylon, you can see the ticket booth (remember tickets?) and the Mickey Mouse Club Theater (now Pinocchio's Daring Adventure).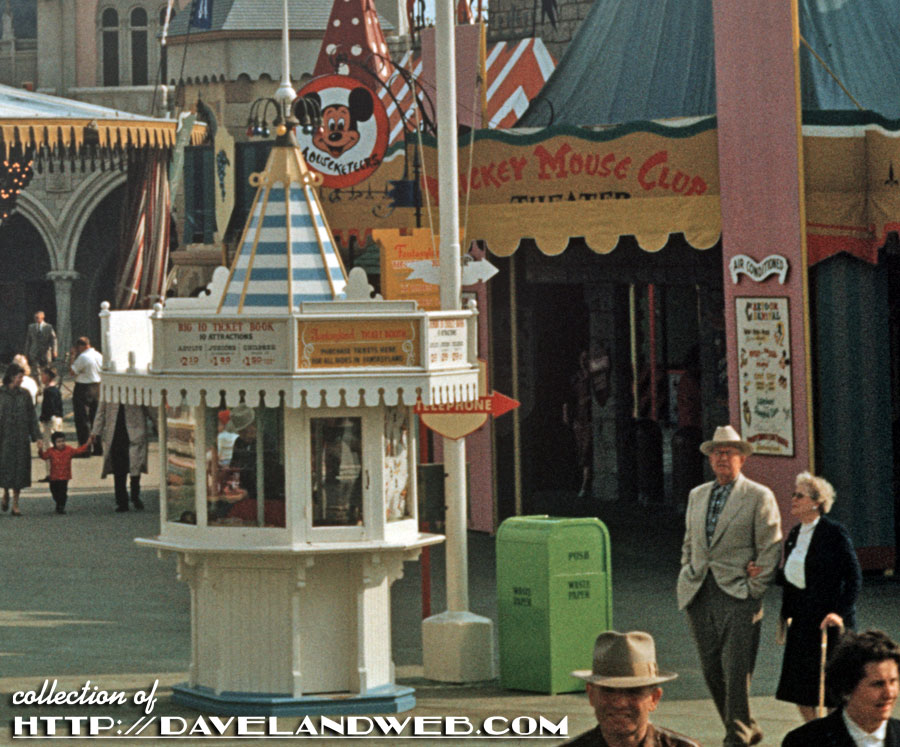 A closer (and lightened) view inside of the entryway: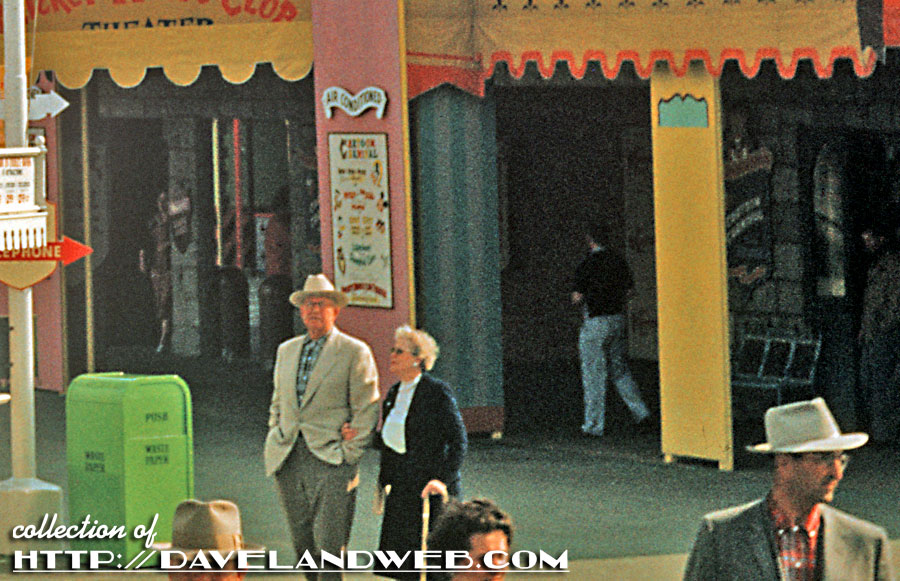 This one from July 10, 1957 pulls back (and up), giving us a broader view of Fantasyland. So far back that you can see the TWA Moonliner in Tomorrowland.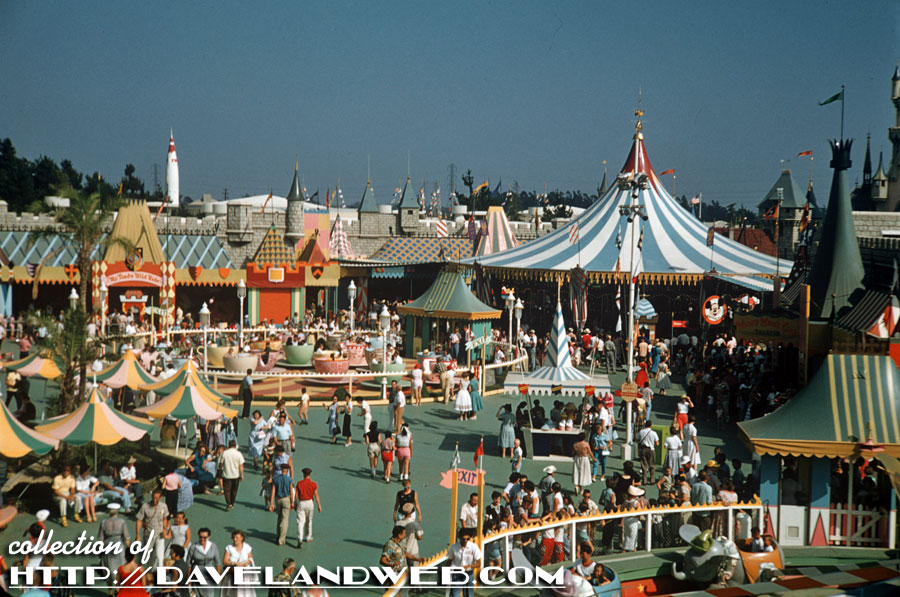 Want to buy a hat?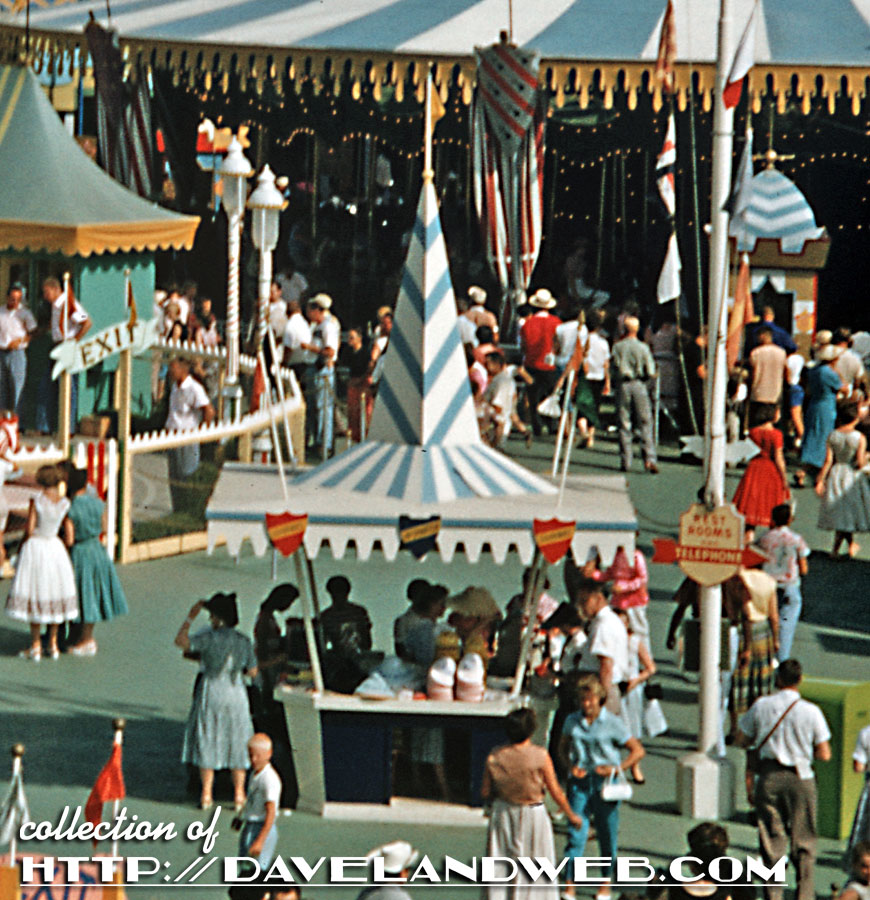 Last one for today is from August 1958, with Dumbo on the right and Skyway soaring overhead:
Thanks for your patience while my site was down!
See more vintage and contemporary Disneyland Fantasyland photos at my
main website.