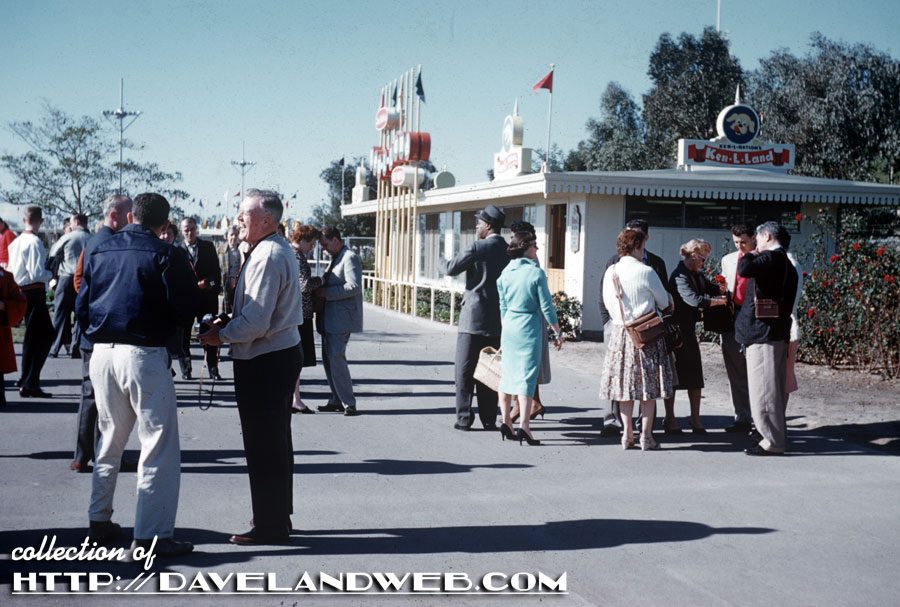 Standing outside the entrance gate, we have guests on the left yucking it up and guests on the right standing near the Ken-L-Ration Ken-L-Land. It's January 1960, and based on the sign atop the structure, your pet will be licking his/her chops to be dumped off here. Don't believe it for a second.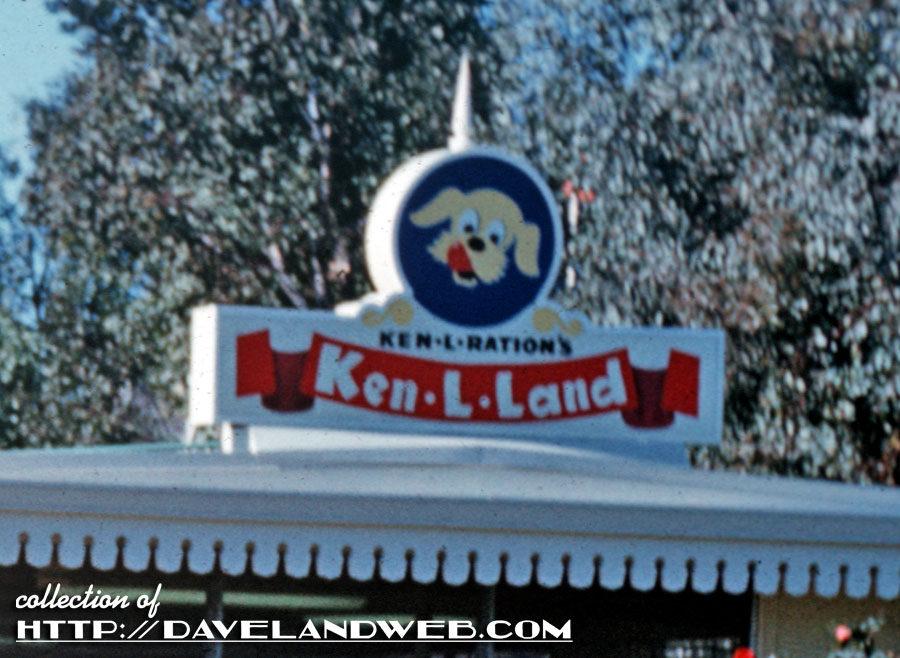 In shot #2 from the same batch, our photographer has passed through the turnstiles and is busy snapping away at the Mickey Floral, the Disneyland Railroad, the attraction posters, and…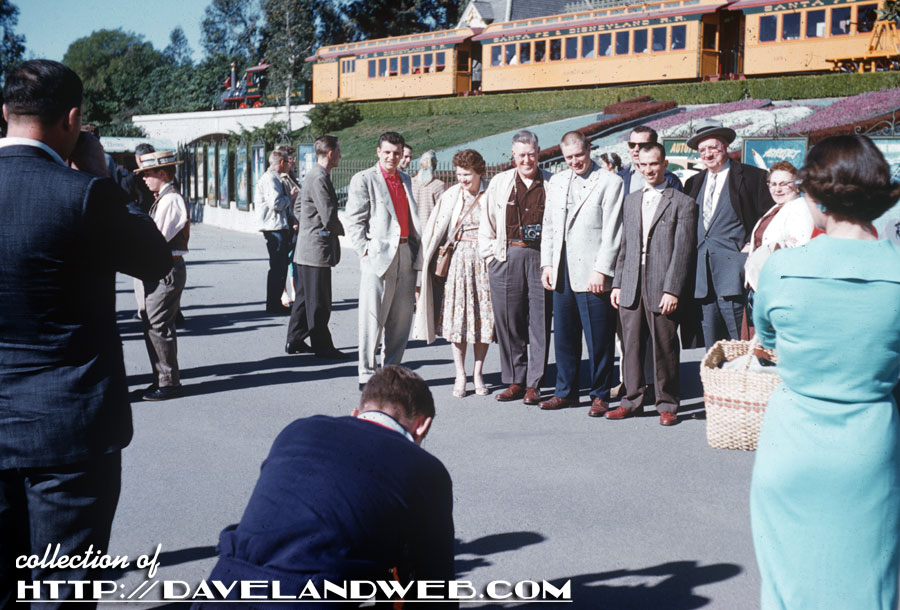 a young guidebook salesman.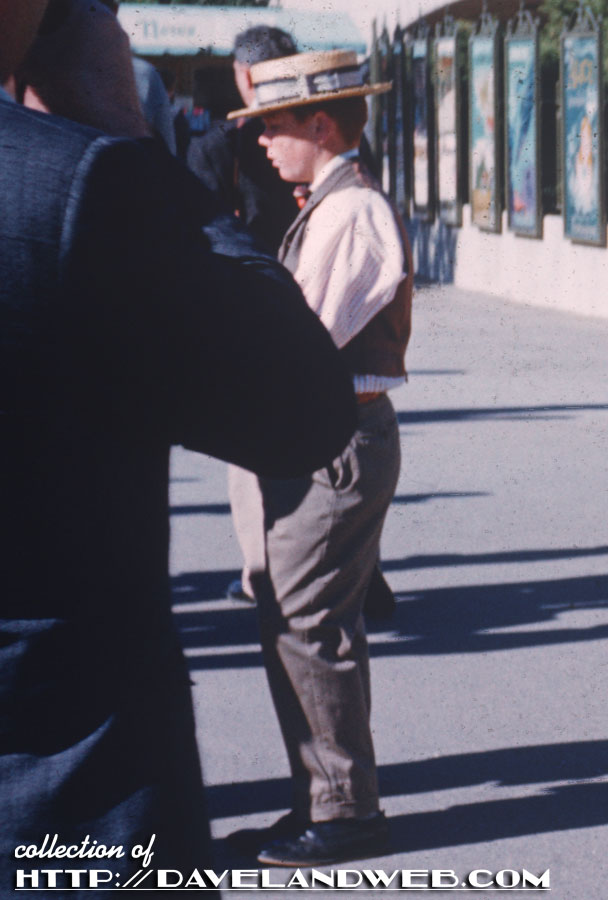 Unfortunately, it didn't turn out to be Steve Martin. I hate when that happens.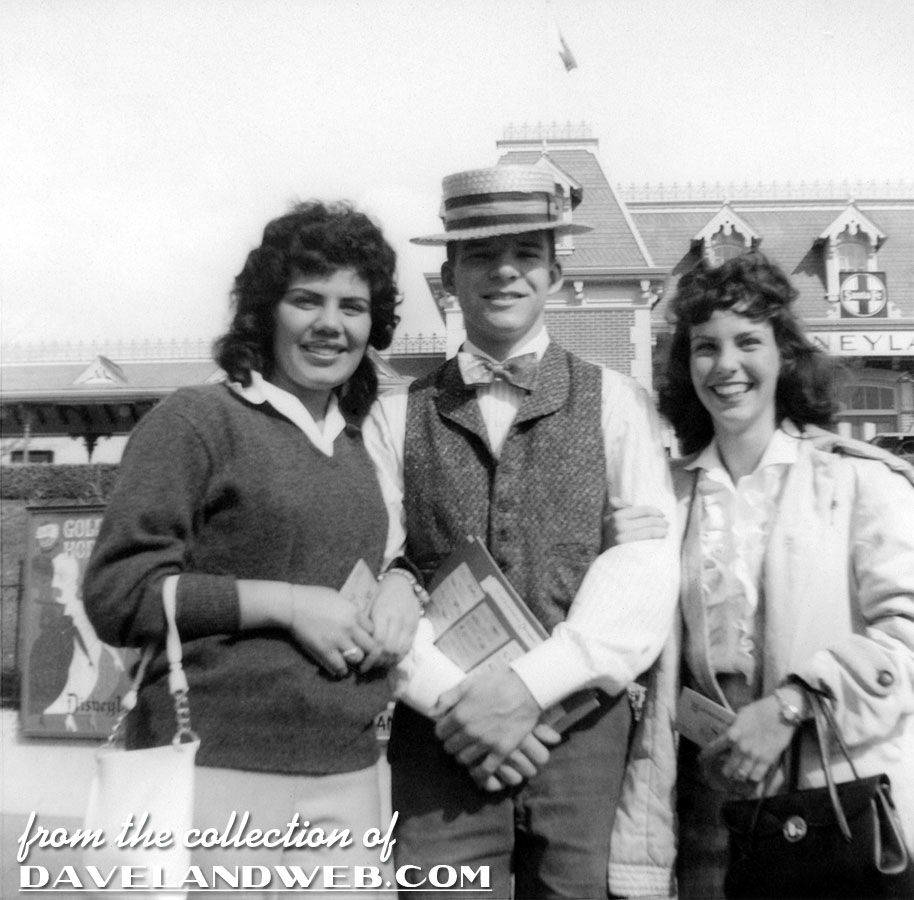 See more vintage and contemporary Disneyland entrance photos at my
main website.