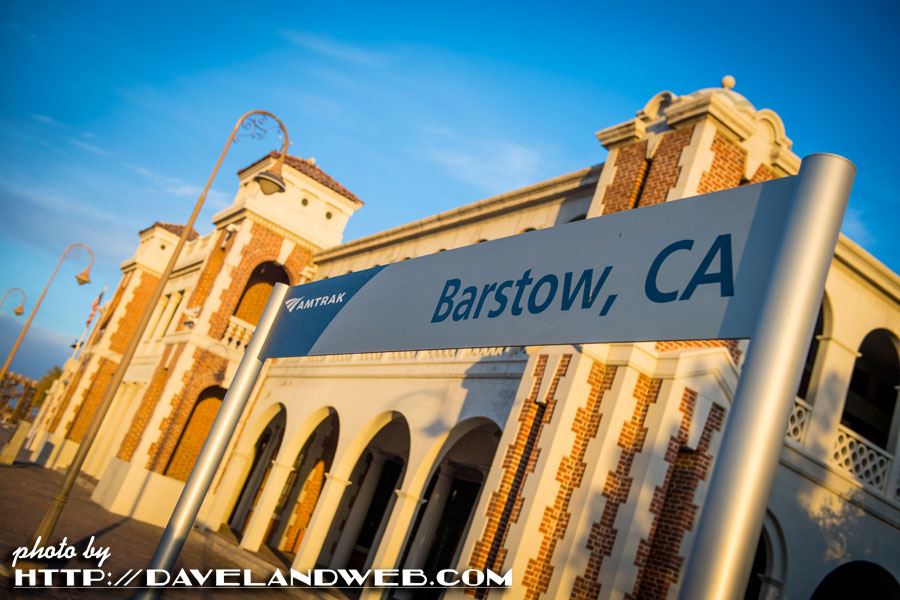 On the way to Vegas, I saw a sign along the highway for the Harvey House in Barstow. What?!? Having grown up watching Judy Garland in "The Harvey Girls" and playing my mom's original sheet music for "On The Atchison, Topeka, and the Santa Fe" on the piano, it was a no-brainer that I would need to pull over!
Originally built in 1911 as Casa del Desierto, a Harvey House hotel, and Santa Fe Railroad depot, the architect credited with the design is Francis W. Wilson of Santa Barbara. He also designed the Fray Marcos hotel in Williams, Arizona, and the El Garces Harvey House in Needles.
Wilson's station replaced the previous structure that had been damaged by fire in 1908. The front of the building that faces the street seems a bit standard; I wonder if it was a later addition?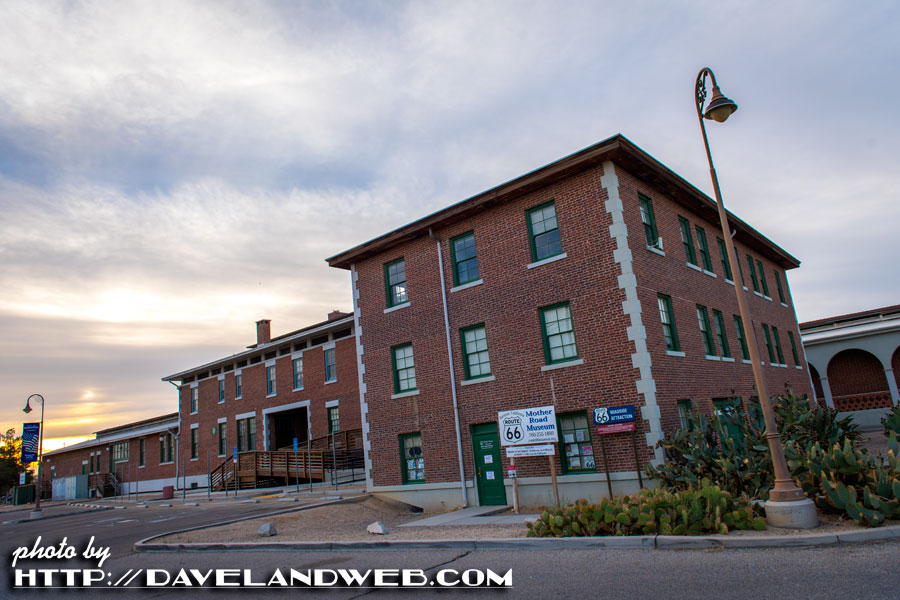 Although it looks a bit weathered, I love the Barstow engraved into the stone on the back of the building: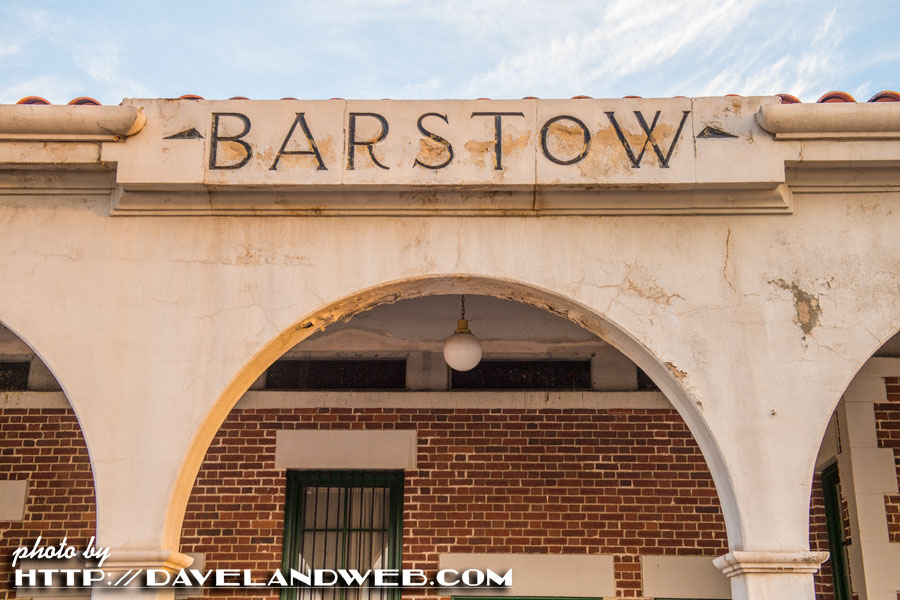 Sunrise looked beautiful as it gave a golden glow to the tracks: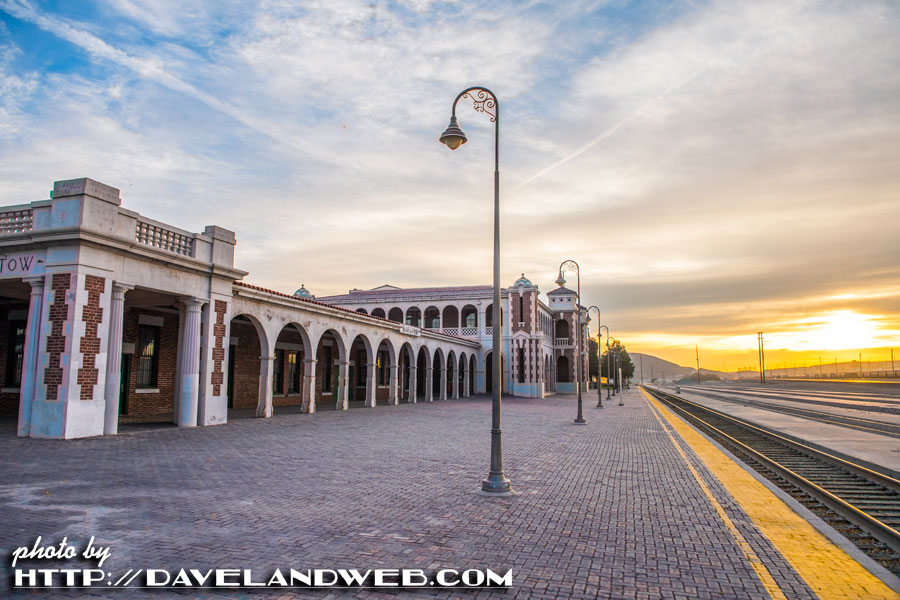 The building was closed when I arrived (it was EARLY!), but I still managed to get a few interior shots through the windows: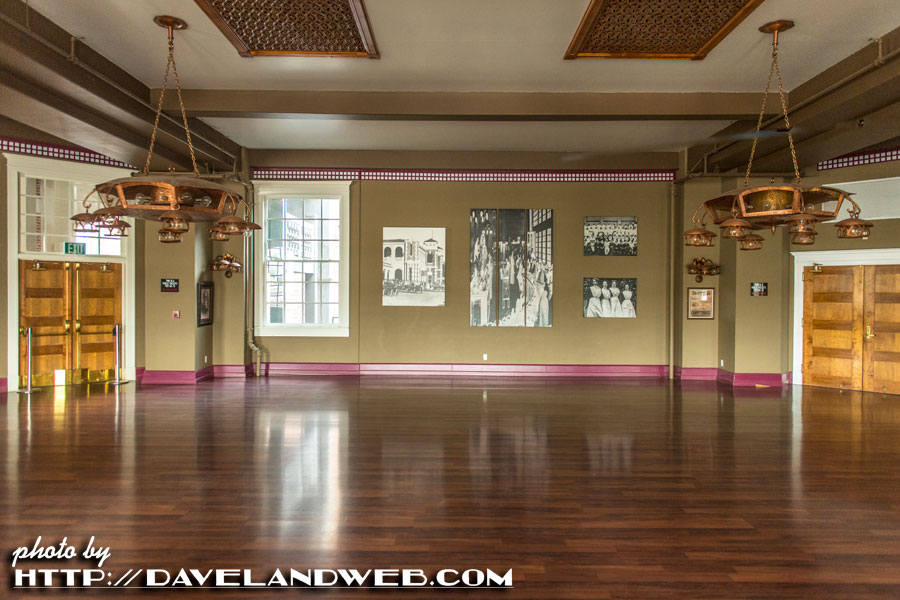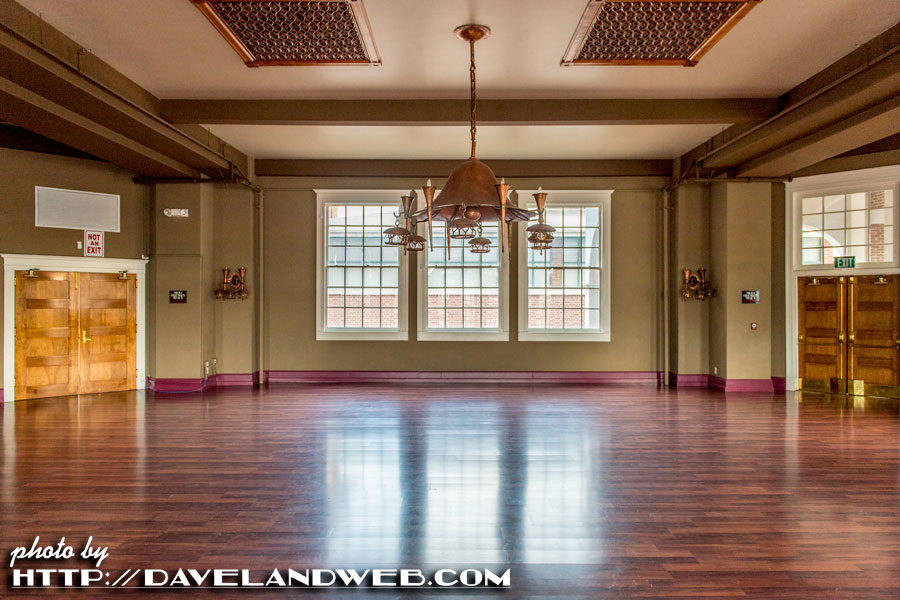 An ornate yet somewhat funky copper light fixture; could it be original?!?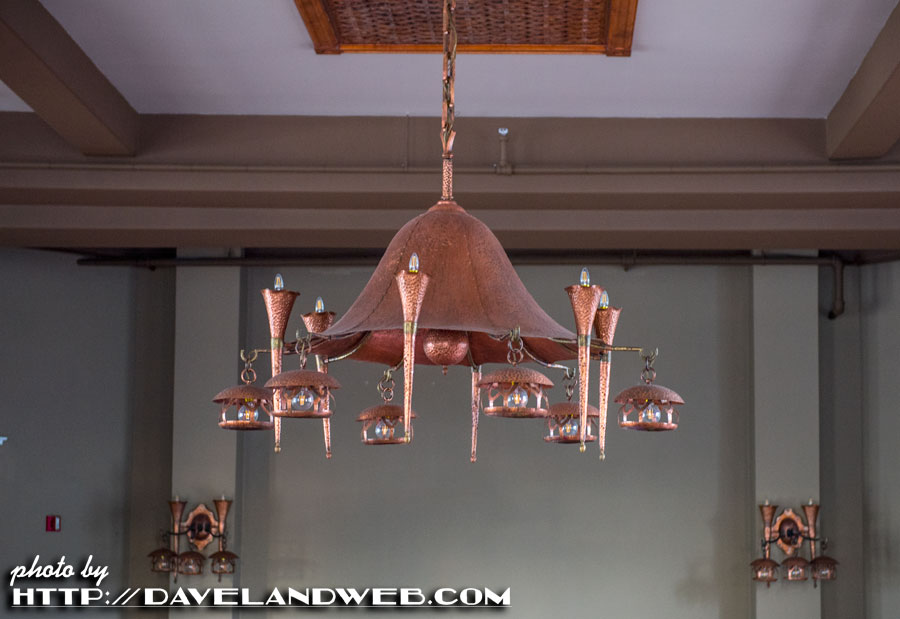 The Santa Fe closed the station in 1973 and it went to ruin over the years as you would expect an unoccupied building to do. Casa del Desierto was added to the National Register of Historic Places in 1975 and designated as a California Historical Landmark one year later. The City of Barstow obtained the station in 1990 and spent more than $8 million rebuilding/repairing/restoring it following the heavy damage it sustained from a 1992 earthquake. The historic structure is considered the finest remaining depot-hotel in California.
Besides functioning as the Amtrak Station, the building also contains The Barstow Area Chamber of Commerce & Visitor Center, the Western America Railroad Museum (on the east side), and the Route 66 "Mother Road" Museum (on the north).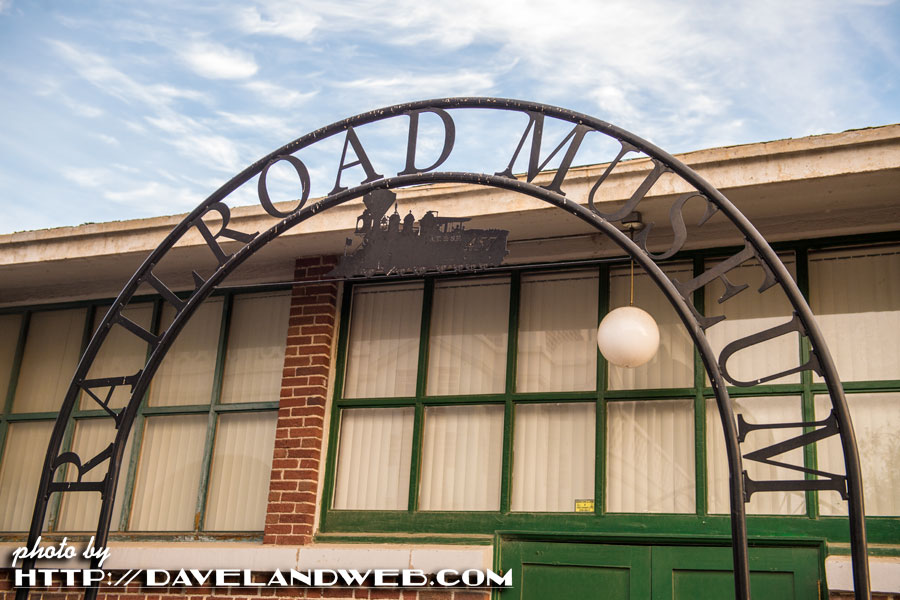 It was fun to wander around the historic trains that surround the exterior: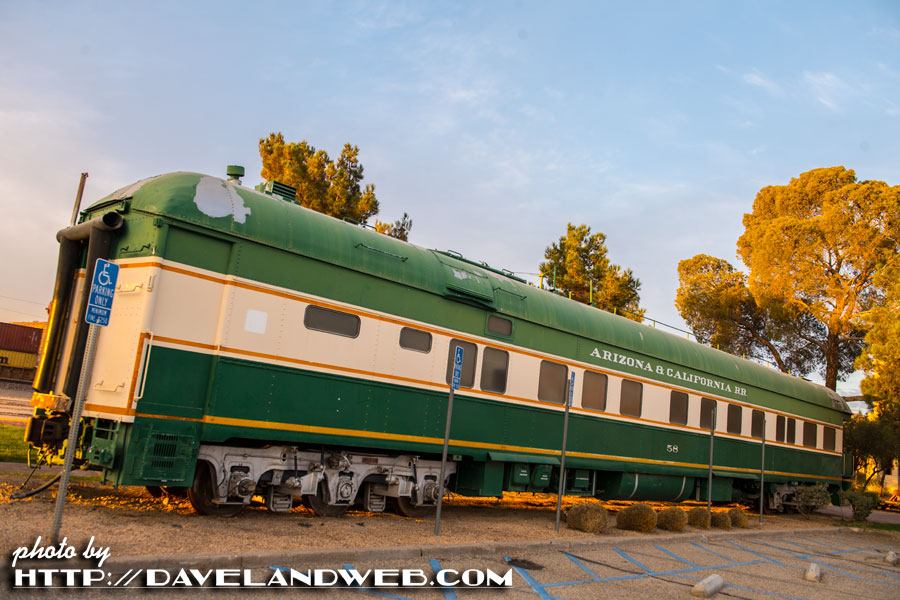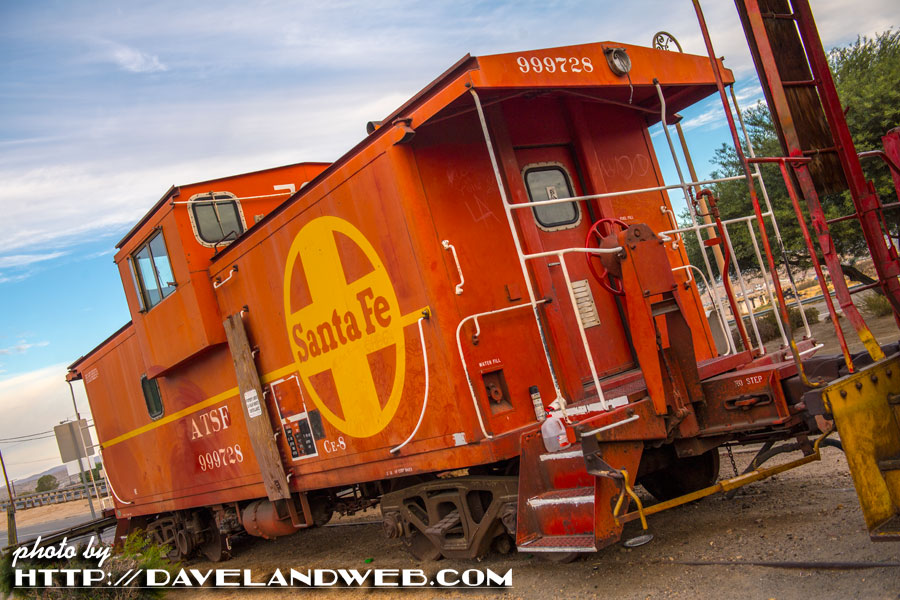 A final shot from a bridge that spans over the tracks: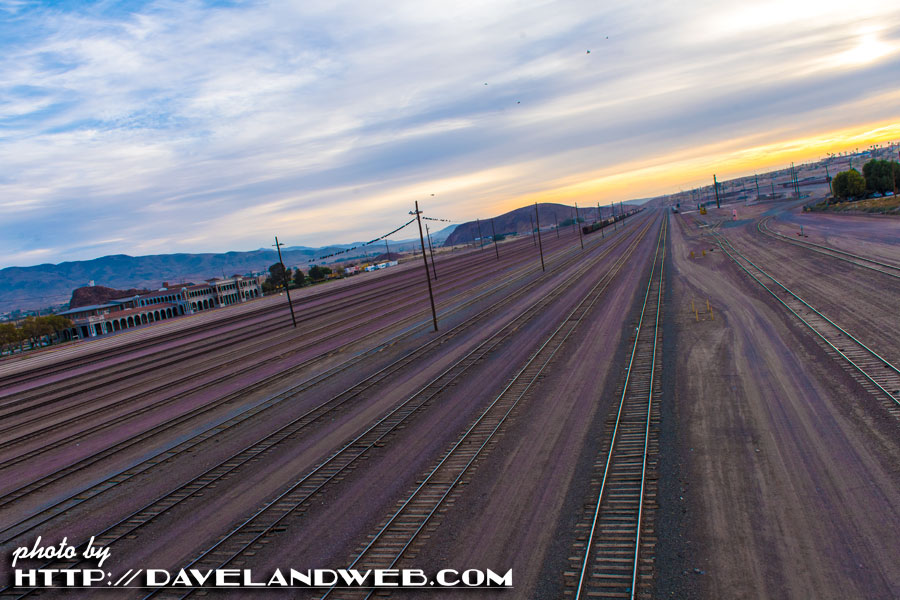 I'll wrap up today's post with a clip of Judy Garland singing the hit song from 1946's "The Harvey Girls."