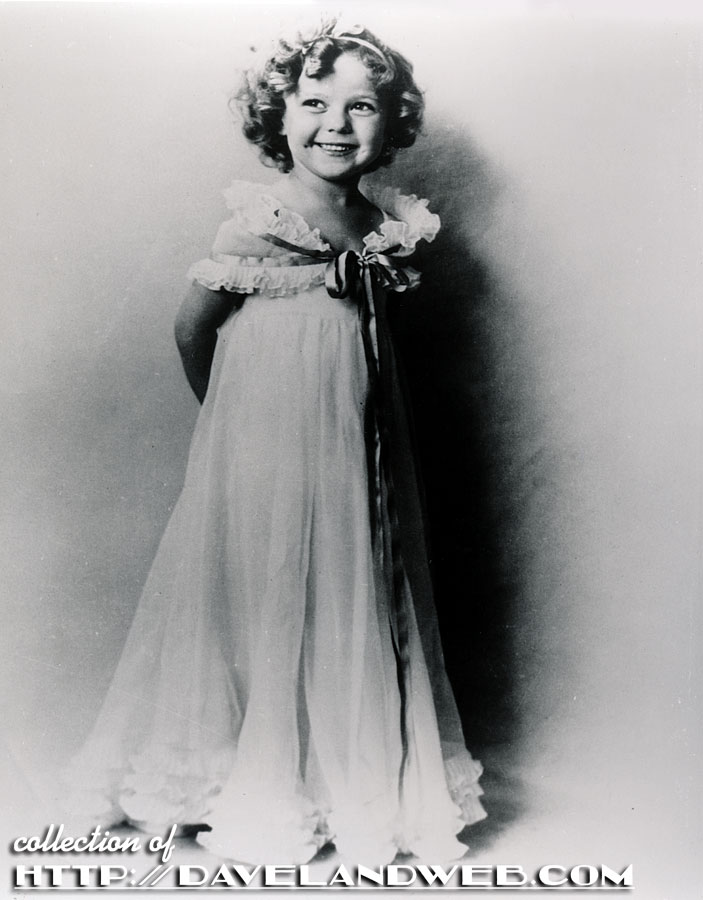 The WAMPAS Baby Stars was a promotional campaign sponsored by the U.S. Western Association of Motion Picture Advertisers, which annually honored 13 young actresses (15 in 1932) picked by a group of publicists whom they believed to be on the threshold of movie stardom. The campaign ran from 1922 to 1934 (except for 1930 and 1933 due to objections from independent film studios - boo hoo!). Awardees were honored at a party called the "WAMPAS Frolic" and were given a ton-o-publicity. When the campaign returned in 1934, freelance actresses AND studio contract players were included. The campaign bit the dust in 1935. Some of Shirley's female costars were WAMPAS Baby Stars: Anita Louise (1931), Karen Morley (1931), Rochelle Hudson (1931), Ginger Rogers (1932), and Gloria Stuart (1932).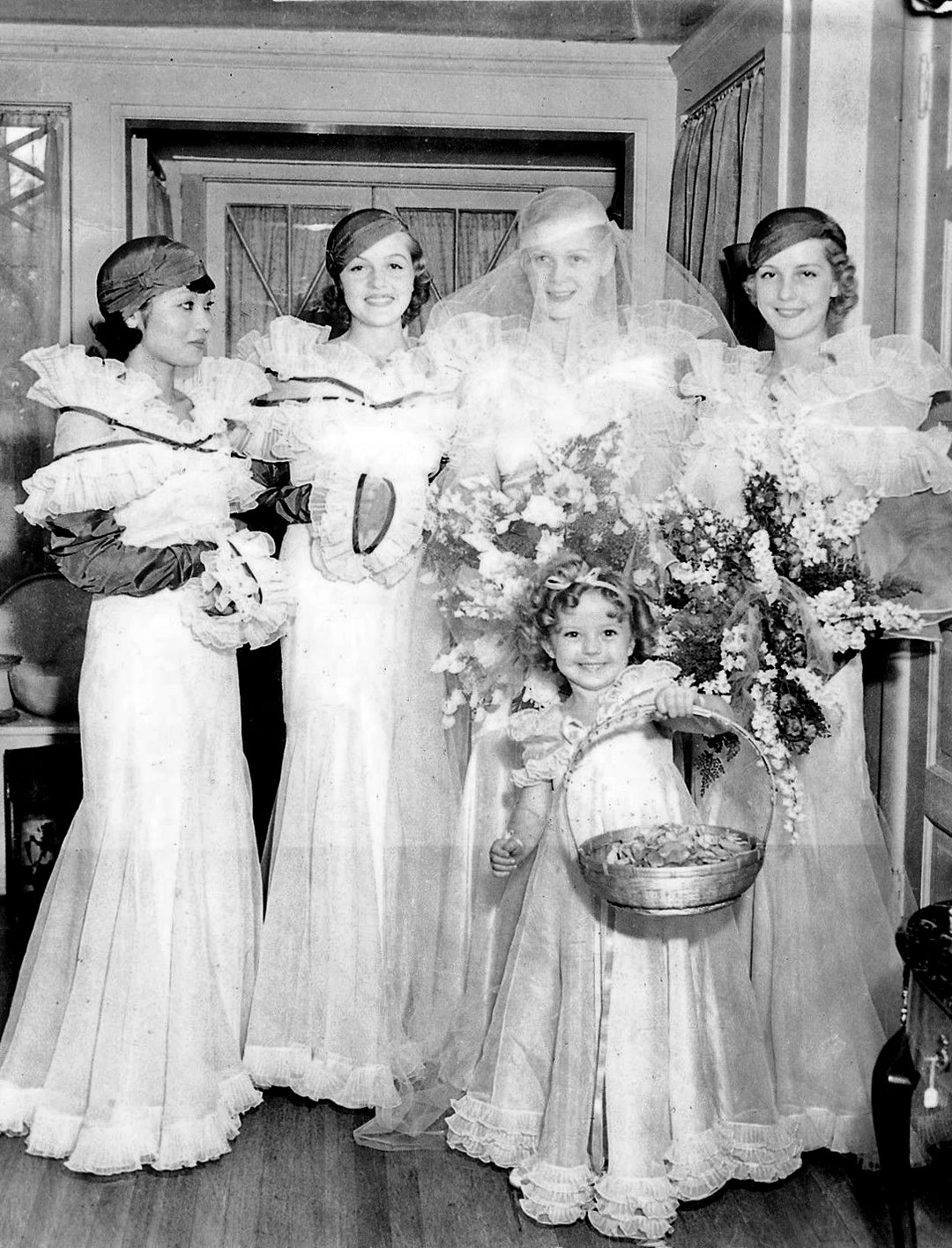 In this 1933 photo, Shirley is shown with some of those WAMPAS gals. The accompanying publicity blurb:
A BEAUTIFUL BRIDAL PARTY - FOR A BENEFIT. Toshi Mori, Patricia Ellis, Gloria Stuart, and Anita Louise, as bridesmaids and bride, and baby Shirley Jane Temple as the flower girl, present this beautiful party – at the fashion show staged by the Assistance League in which motion picture actresses take a very active part. June 26, 1933.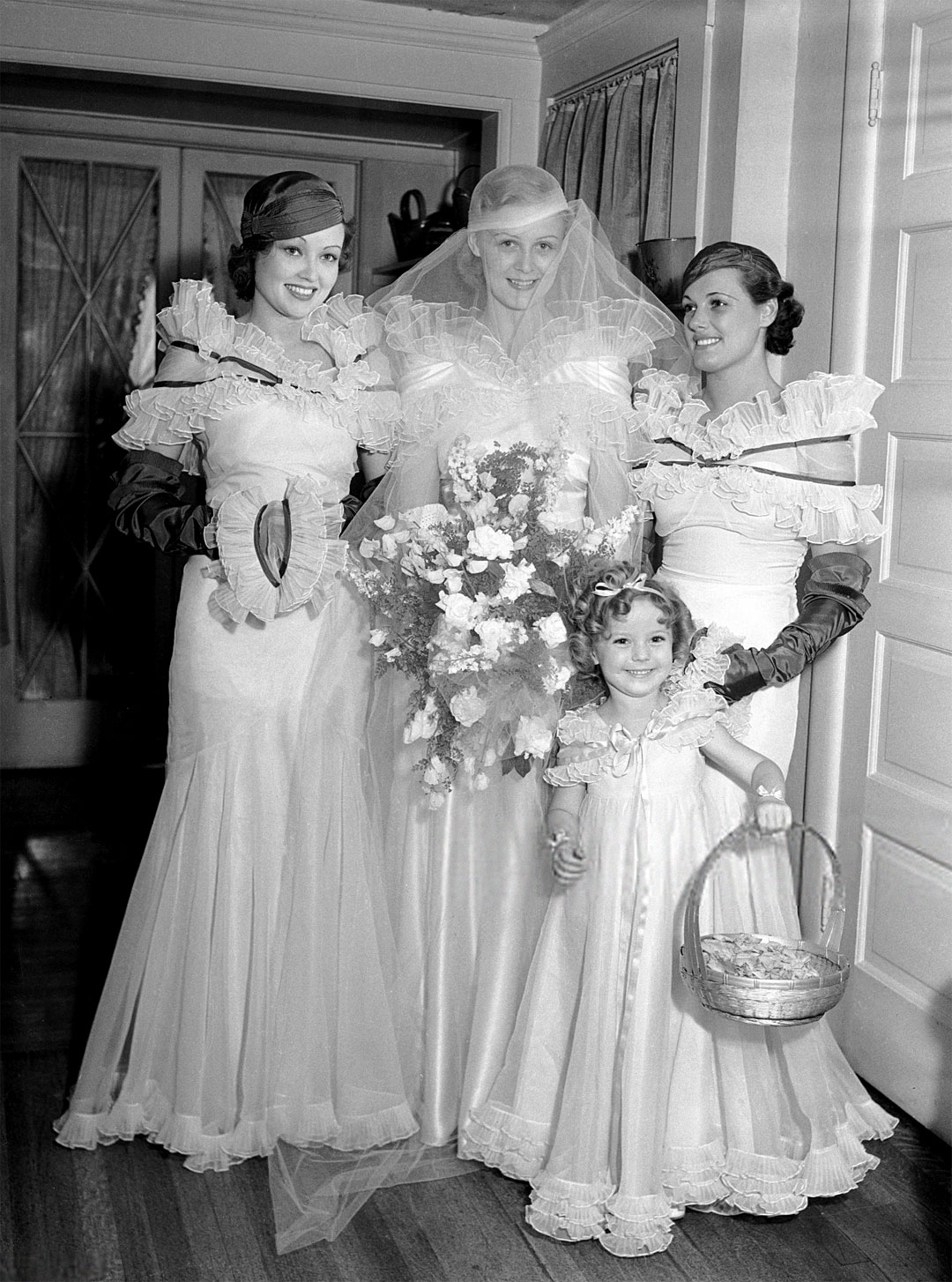 Doesn't she look adorable in that dress?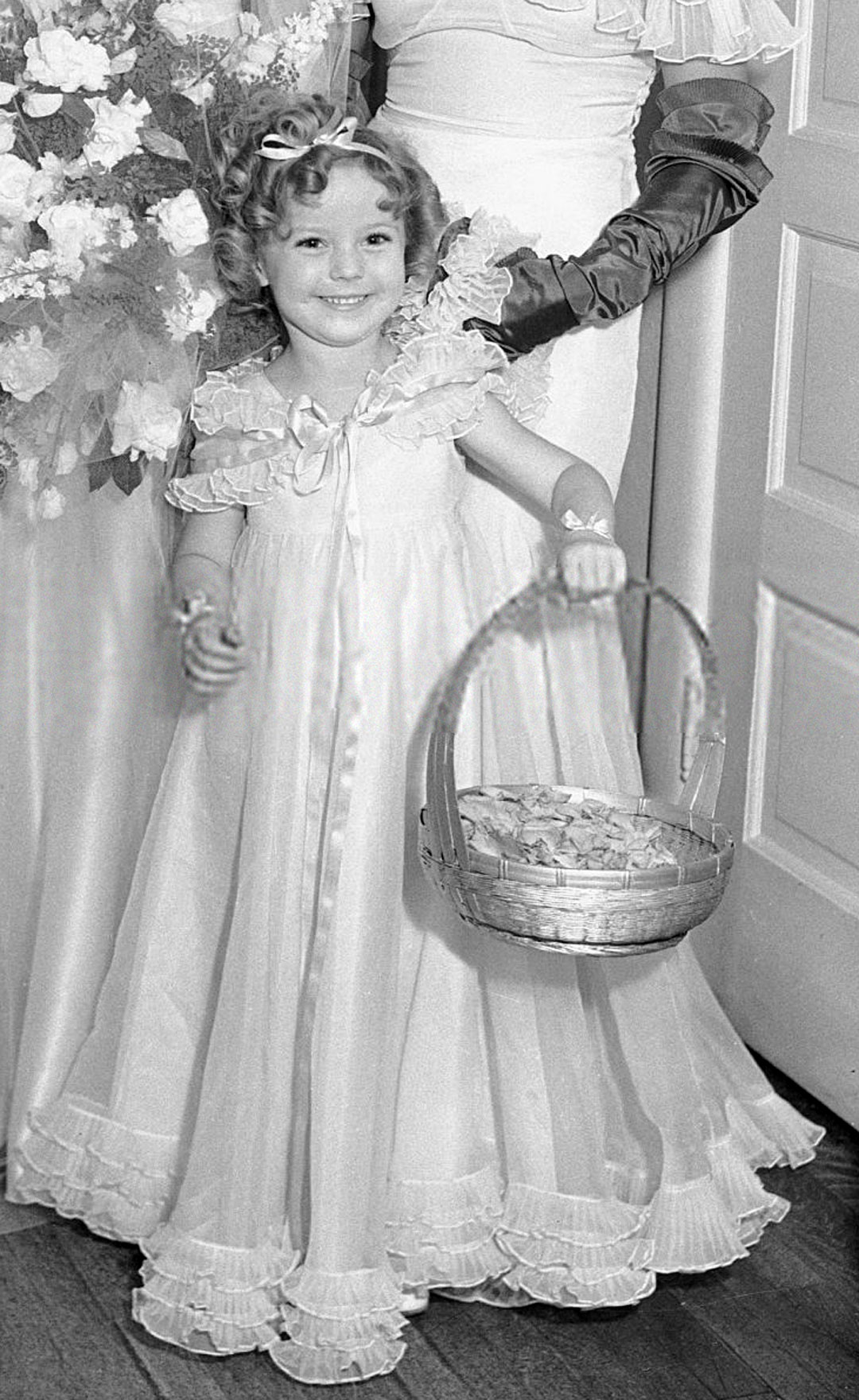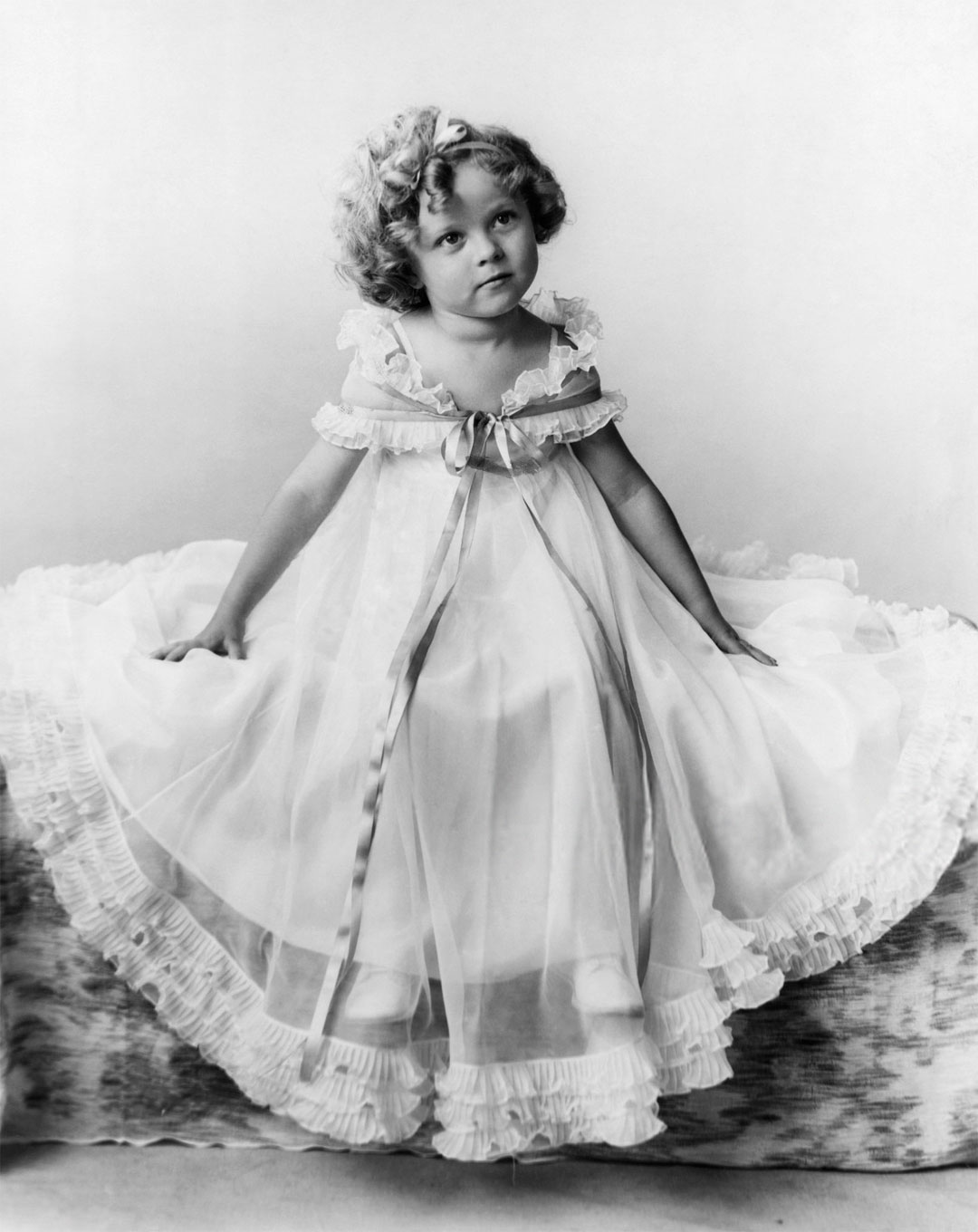 That very same dress was kept all those years after by Shirley's mother Gertrude, and then auctioned off in 2015 in the "Love, Shirley Temple" Theriault's auction. It still looked to be in great shape!
The description from the catalog:
The full-length party dress, of sheer chiffon over ivory taffeta has high Empire bodice with detachable ruffled wrap trimmed with coral silk ribbon ties which cascade to the floor. The double rows of pleated ruffles on the wrap are repeated in three rows at the hemline which is of graduated length around the circumference. Excellent condition. The dress was designed for Shirley Temple for her 4th birthday party, and, a special favorite of the young child, appeared in many publicity and family photographs, one of which, a hand-colored photograph in which Shirley holds up the edges of her gown, is included here. In addition to wearing this costume at her 4th birthday party, Shirley Temple also wore the gown in 1933 at the WAMPAS awards for promising new talents. Realized Price: $4,500
If the dress was truly created in 1932 for Shirley's 4th birthday, that would mean that the bride and bridesmaid dresses for the 1933 WAMPAS awards were made to match Shirley's dress. Even as a 4 year old, Shirley had a lot of pull in the industry!
The Danbury Mint released a doll in the 1990's expertly recreating Shirley as a flower girl and titled it by the same name:
Here is a still (courtesy of Melissa aka "The Colonel") showing WAMPAS Baby Star Anita Louise in 1939 with Arthur Treacher and Shirley in "The Little Princess":