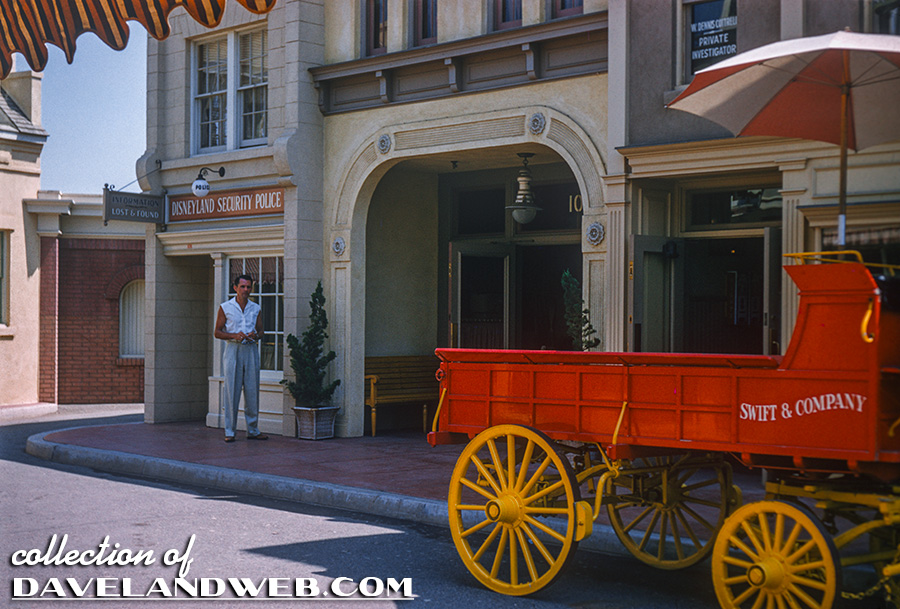 This 1950's shot of East Center Street at Disneyland shows a very interesting spot in the Park: the test wall. Zooming in, this little faux brick wall was apparently a test to see which type of brick would look best. It has also been suggested that this wall was not a test, but meant to be a transition into the never-constructed colonial area, "Liberty Street."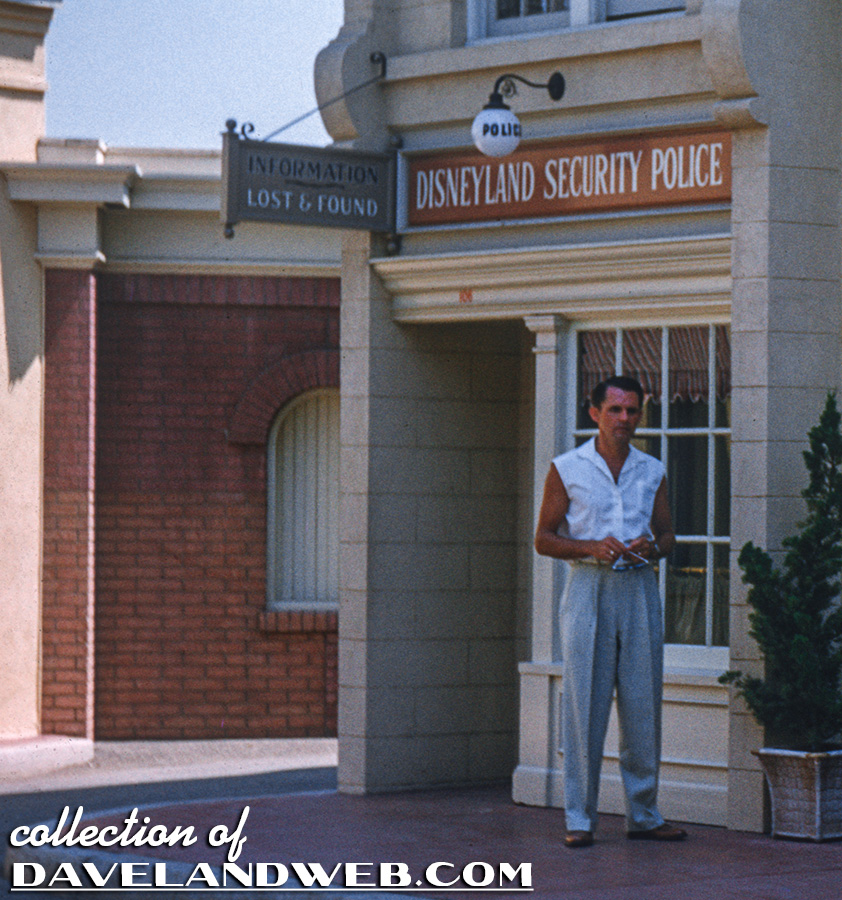 This contemporary shot from 2008 shows the different types of "bricks" tested and also that this test lasted for quite some time. Anyone know if this wall still exists? On a Disneyland tour I took, I was told that Main Street was built with zero actual bricks; everything was done with paint as if it were a movie set.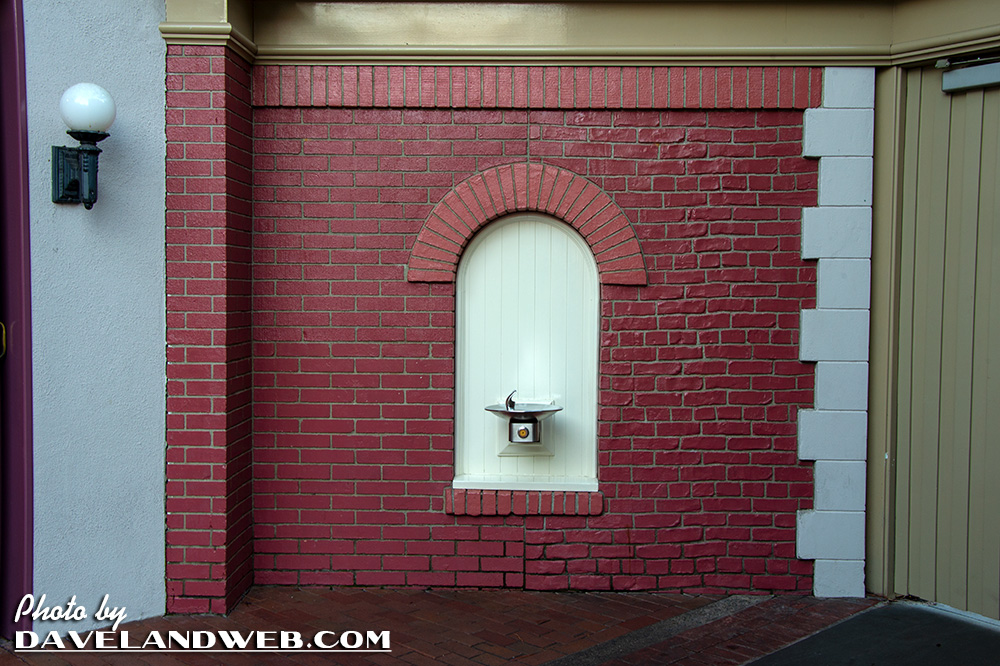 This detailed view shows the window of Imagineer W. Dennis Cottrell as it originally looked: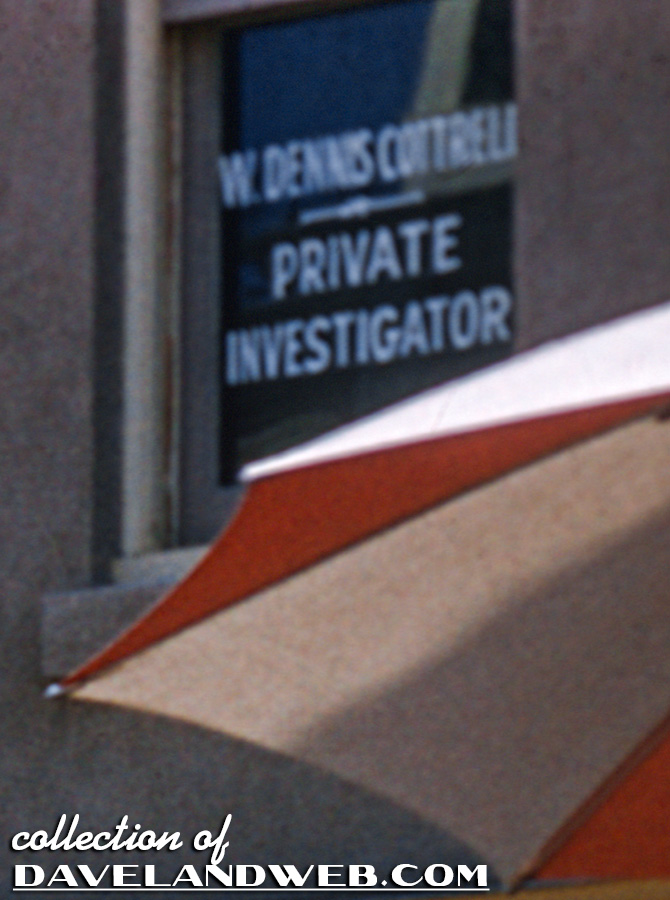 …and how it looked in 2009 when I shot it: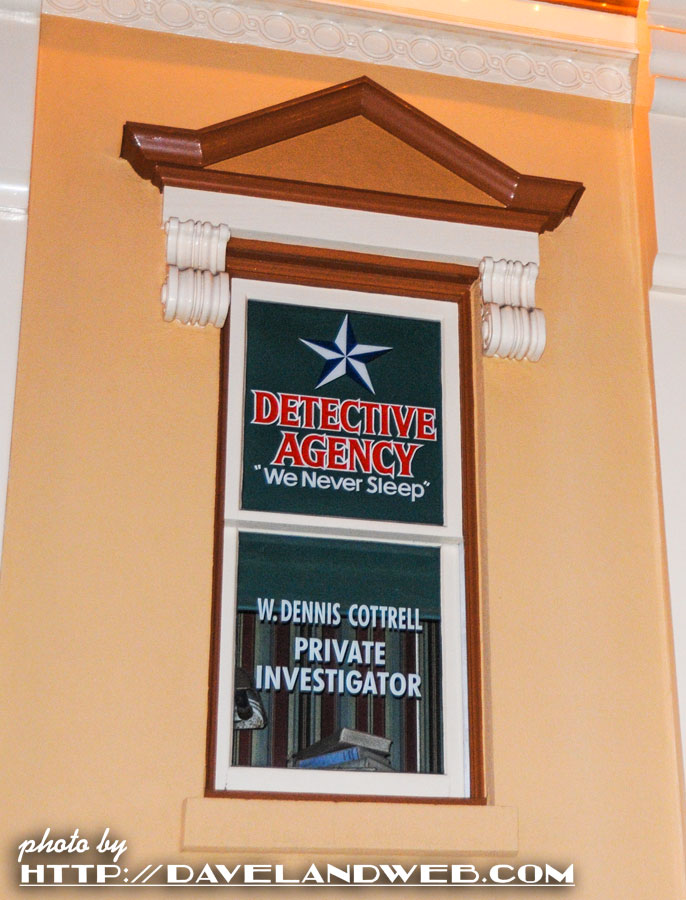 W.H. Cottrell was the first president of the newly formed Walt Disney Imagineering when Disneyland opened. Better known as Bill or Uncle Bill, Cottrell headed the group from 1952-1964. Cottrell started as a camera operator for Walt Disney Studios. He directed the Evil Queen & Wicked Witch sequences in "Snow White and the Seven Dwarfs" and wrote for "Pinocchio," "The Three Caballeros," "Alice in Wonderland," and "Peter Pan."
See more Disneyland Main Street, U.S.A. photos at my
main website.