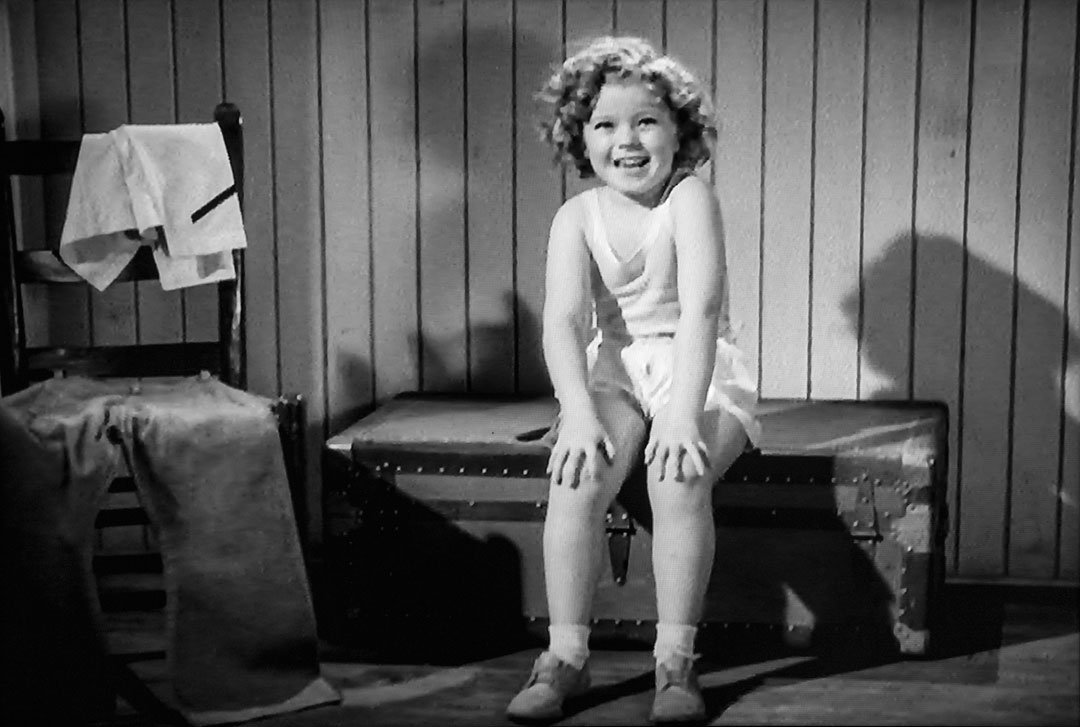 Once again on Temple Tuesday we find ourselves covering Shirley's 1936 classic, "Captain January." Who could forget her opening number "Early Bird," the memorable tune with music by Lew Pollack and lyrics by Sidney D. Mitchell? Even without Starbucks (or Diet Coke), Shirley wakes up bright-eyed and bushy-tailed as she gets ready to greet the new day!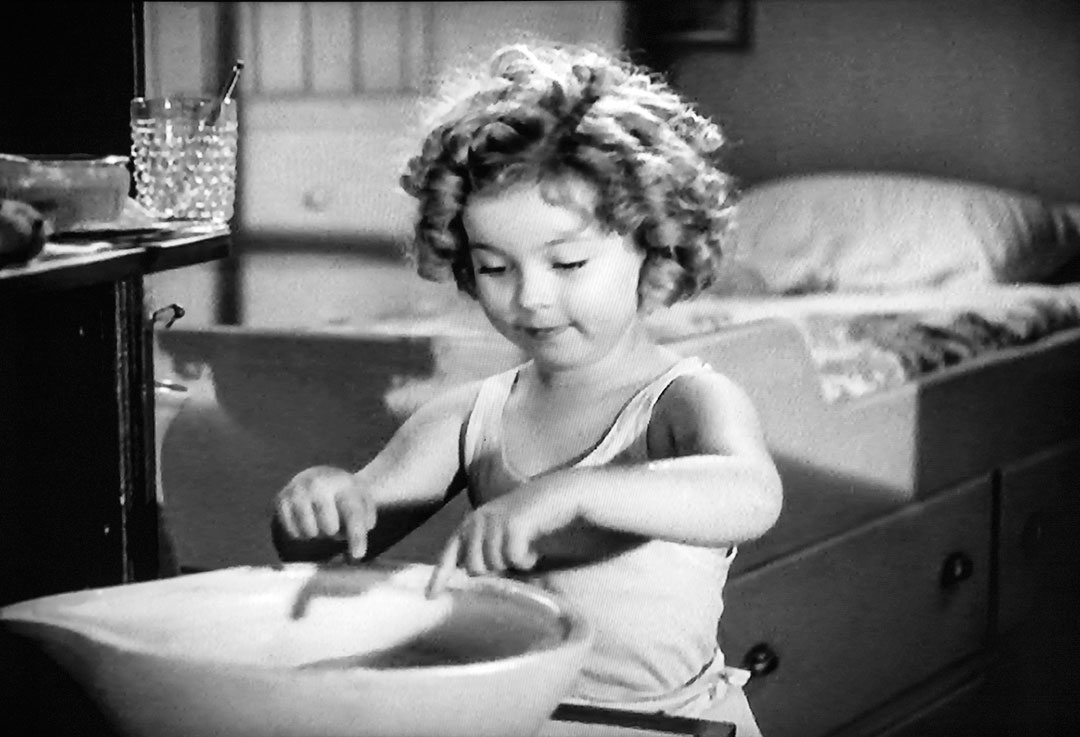 For this number, Shirley wore a simple undershirt and a deceptively simple pair of tap pants. Thanks to Shirley expert supreme, Rita Dubas, you can see what they look like today: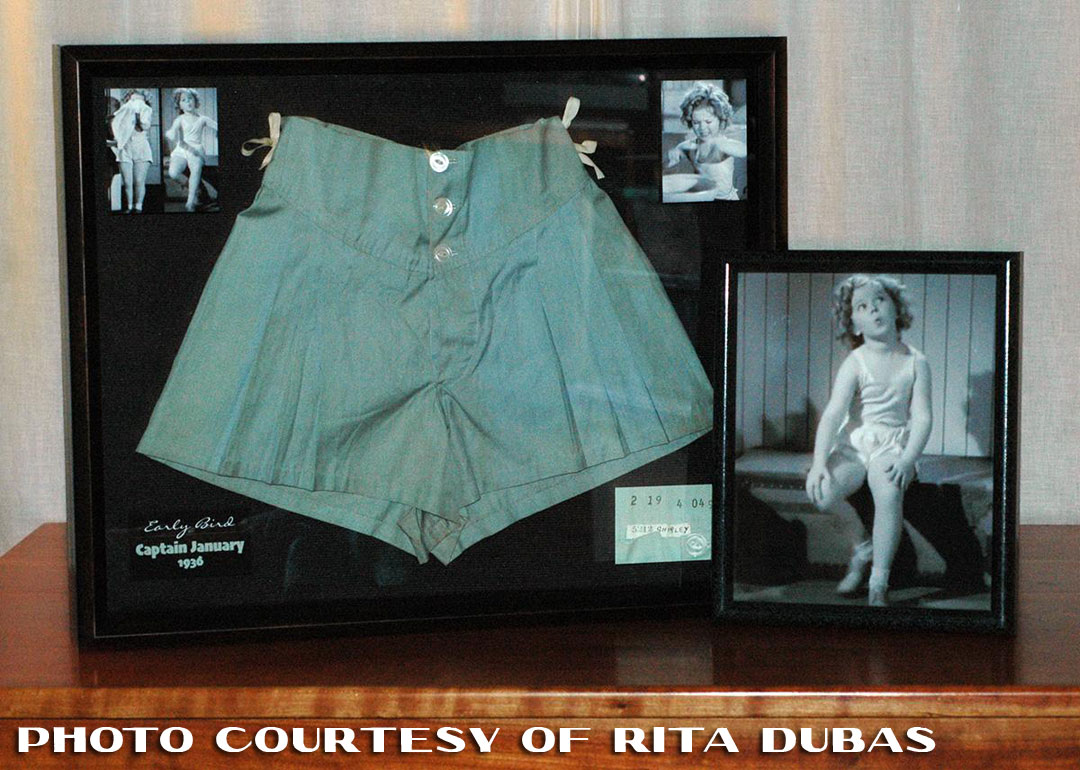 These were not part of the 2015 "Love, Shirley Temple" auction. Nope. Rita found them on the rubylane website; they had been owned by actress and former costar Jane Withers (Shirley's arch nemesis from "Bright Eyes") and were being resold by the person who had bought them from her. I asked Rita if she typically looks at rubylane and she responded:
I look at rubylane very rarely, only if I remember. This was a total, meant-to-be fluke!
I'll let her tell the rest of the story herself:
I had a weird feeling that I knew what the pants were when I saw them, so I went to the Theriault's catalog and checked the stamped wardrobe numbers. They had the same prefix (52) as the other labeled "Captain January" costumes, and synched with the films before and after ("The Littlest Rebel"—51 and "Poor Little Rich Girl"—53).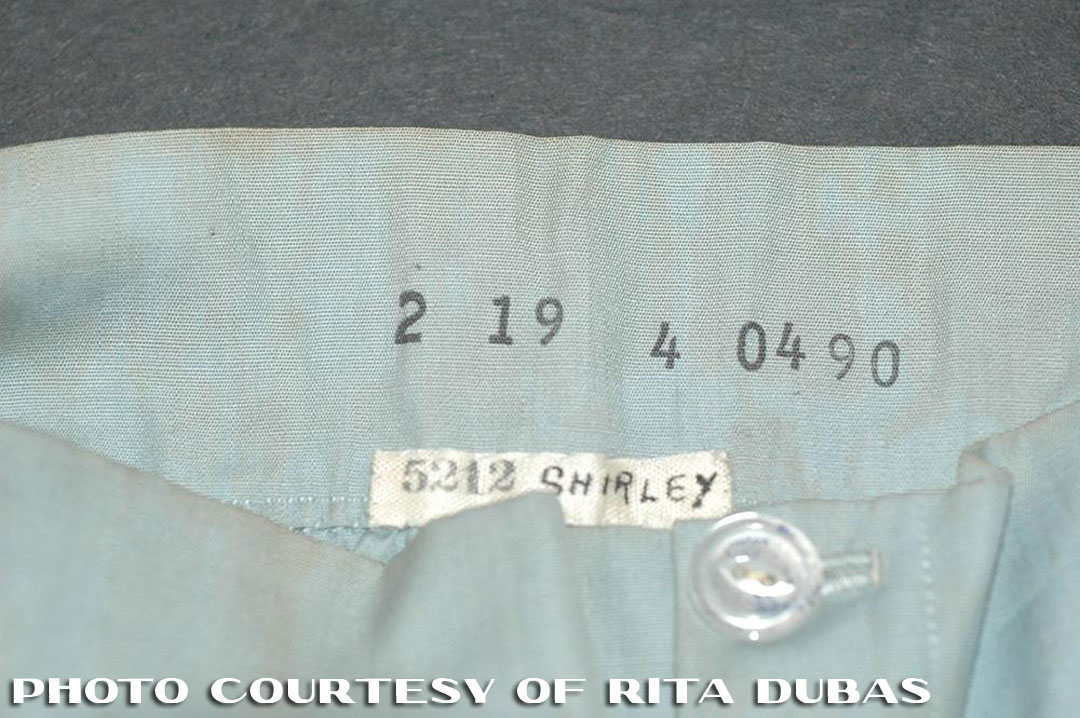 I opened another browser window at the same time, went to YouTube and was scrolling through the "Early Bird" scene over and over with one eye, with the other watching the listing on rubylane. Everything seemed to match, even to the fact that light blue fabric would photograph almost white on black and white film.

My nose was practically pressed against the screen when my husband walked in the door. John: "What in h**l are you doing?" Me: "Mppphhhh!" He crept slowly over to the computer as if he was going to drop a net over me, and I pointed. He poked a finger in my back. "BUY THEM. NOW." Me: "Mppphhhh!" And there you are.

I spent some anxious moments before they arrived, wondering if they were the right size for a child, or would they be too large? I kept telling myself that the numbers wouldn't lie…and they didn't…they are TINY! I barely touched or breathed near them before I put them in a shadowbox frame. The careful detailing on the side ties were what got me.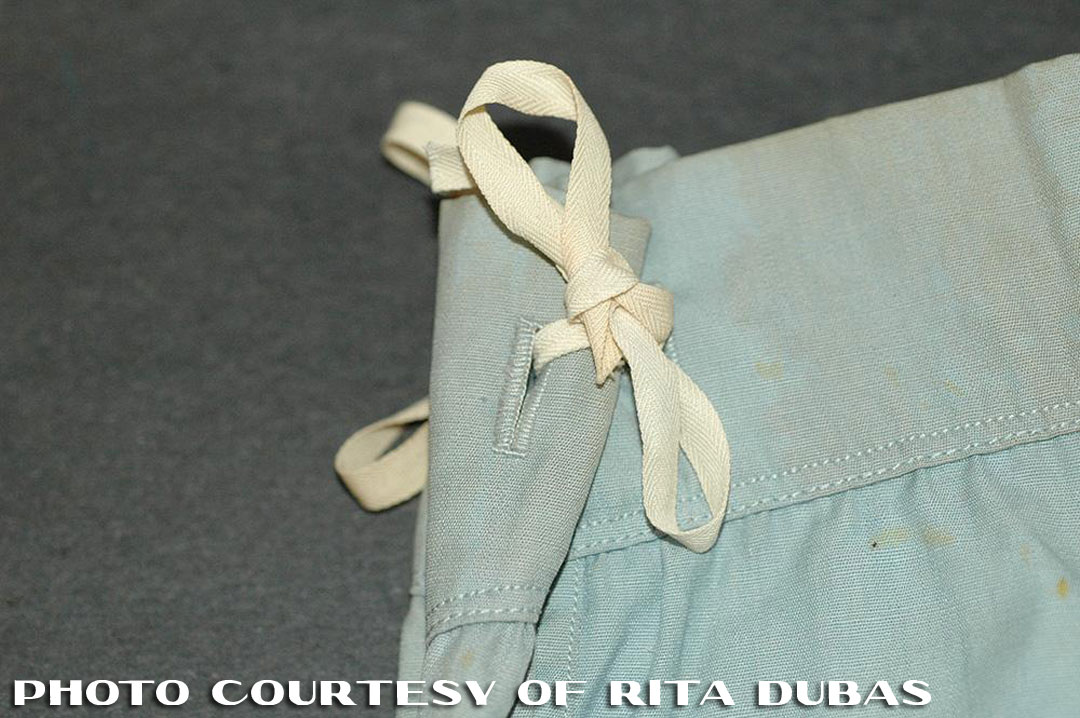 Instead of simply being sewn into the side seam, there are two pairs of carefully stitched buttonholes so the ties could easily adjust. Needed if active Shirley enjoyed a hearty lunch before wearing them!

When I got them, someone asked why they photographed almost white on film. Light blue pretty much disappears in black and white; if these were white, I think they would have photographed too bright for the lower light bedroom.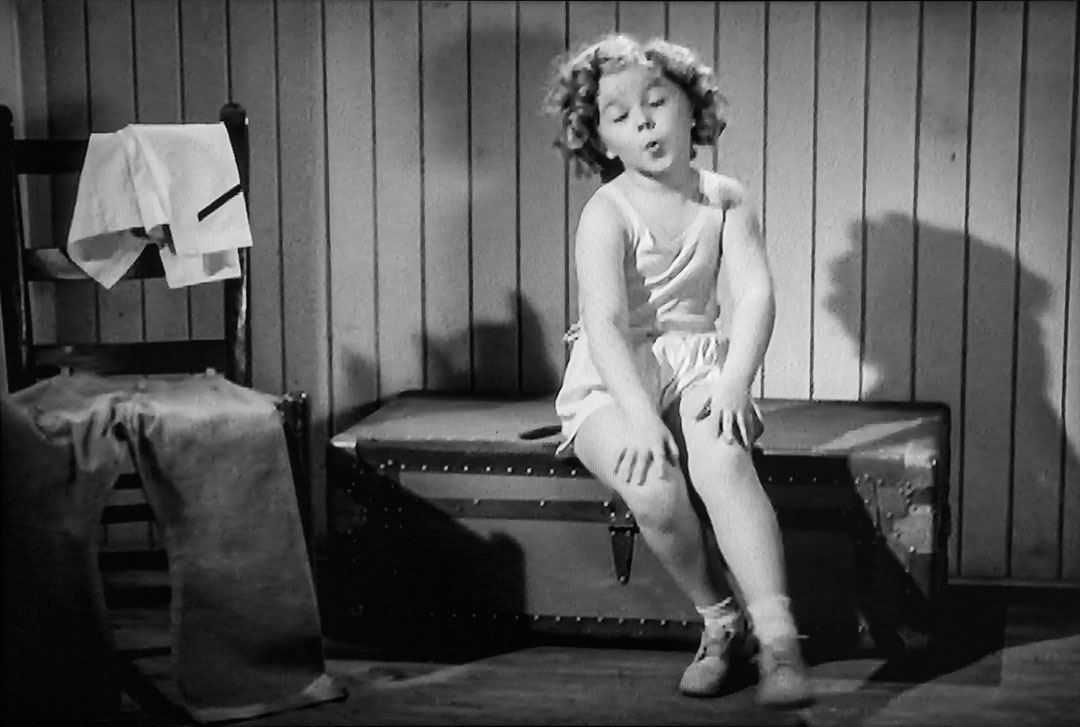 Is that the end of the story? Heck no! As most movie buffs know, wardrobe tends to make multiple copies of a costume just in case something goes wrong. If the outfit is part of a vigorous dance number, then the studio better be EXTRA prepared! Even for a pair of tap pants, the wardrobe department at Fox was ready. Here's where Melissa, aka "The Colonel," enters the story as the second Early Bird. She happened to be in communication with her good friend Rita and found out about this unique find. Wanting to take a look at the photos of Rita's purchase on the rubylane site she noticed...A SECOND PAIR FOR SALE!!
Front: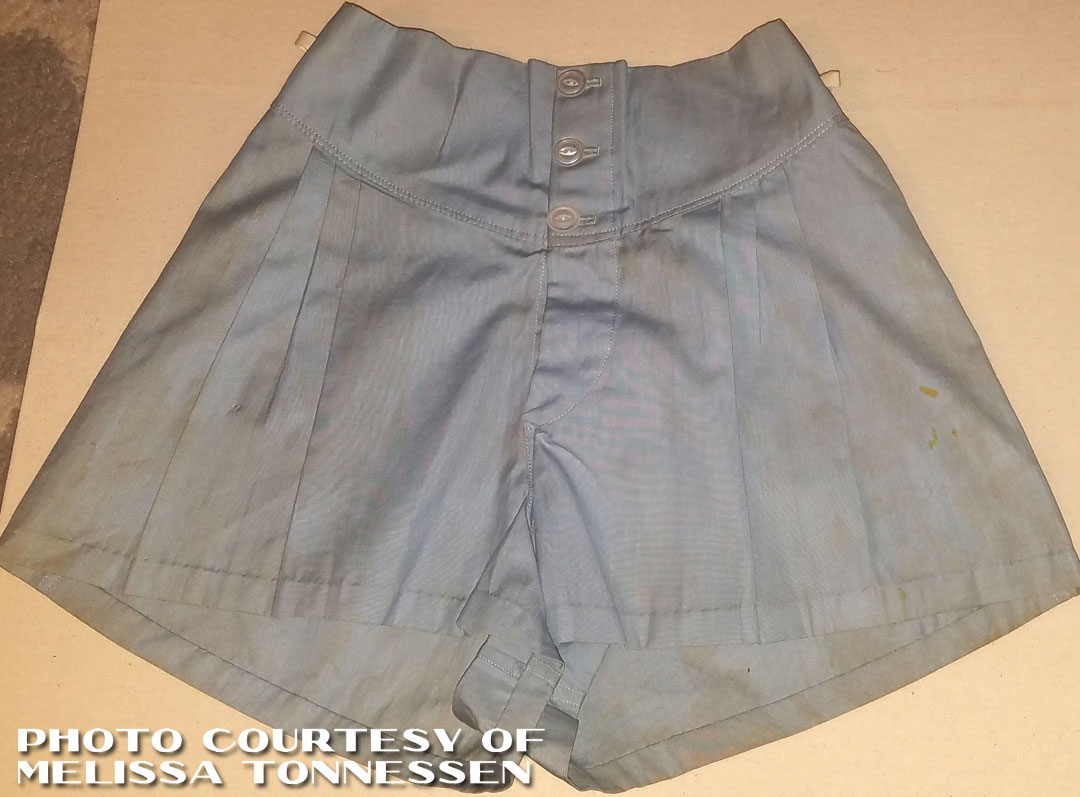 Back: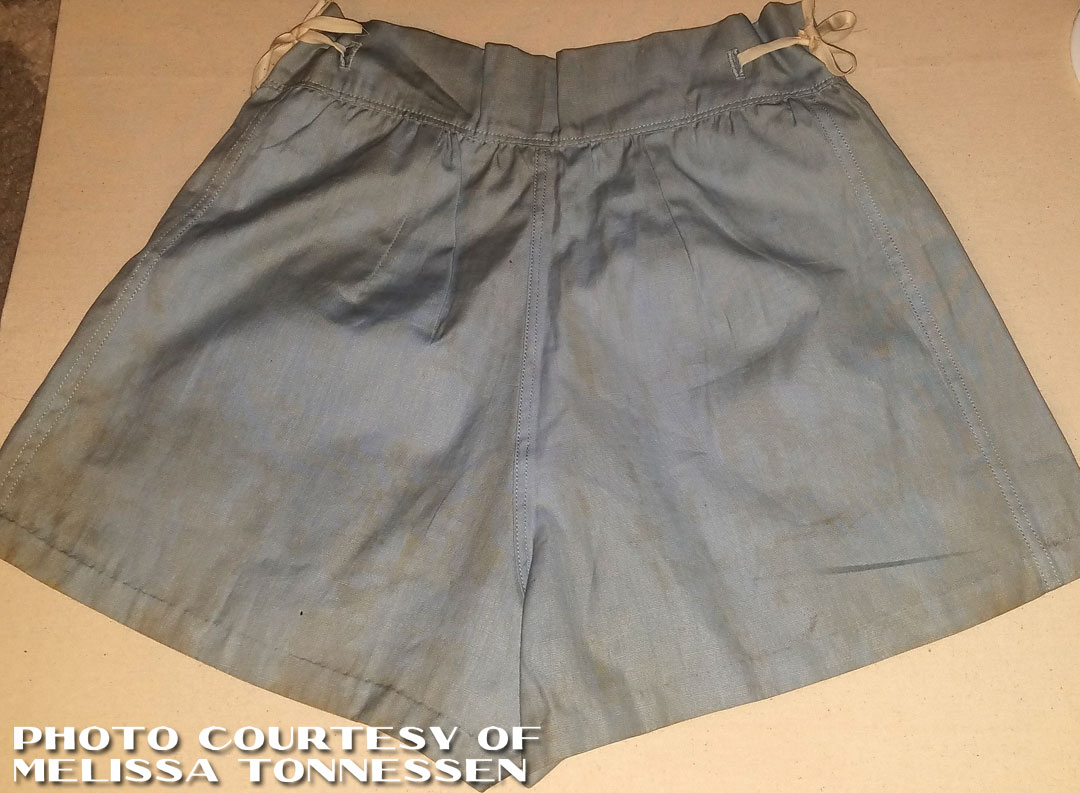 and the tag number: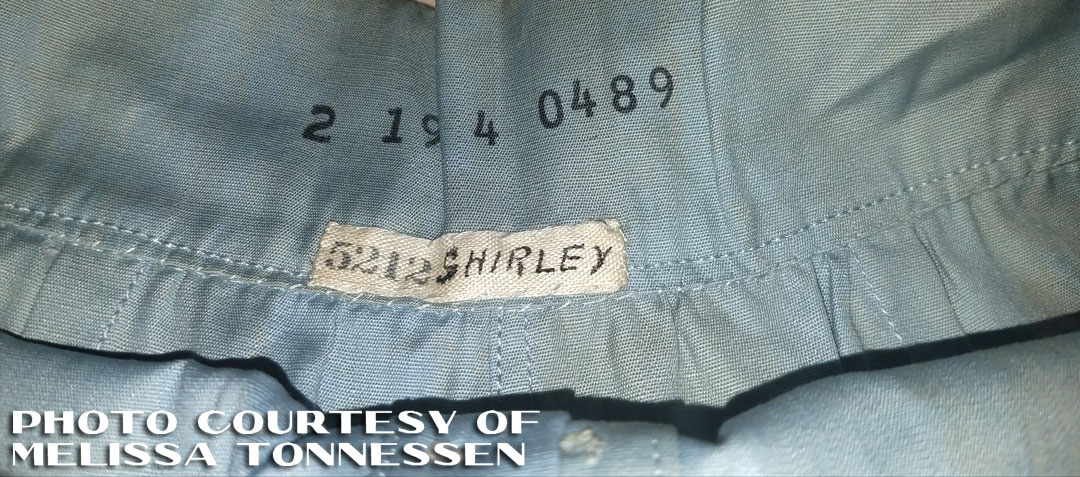 Here are a few more detailed views of Melissa's "Early Bird" tap pants: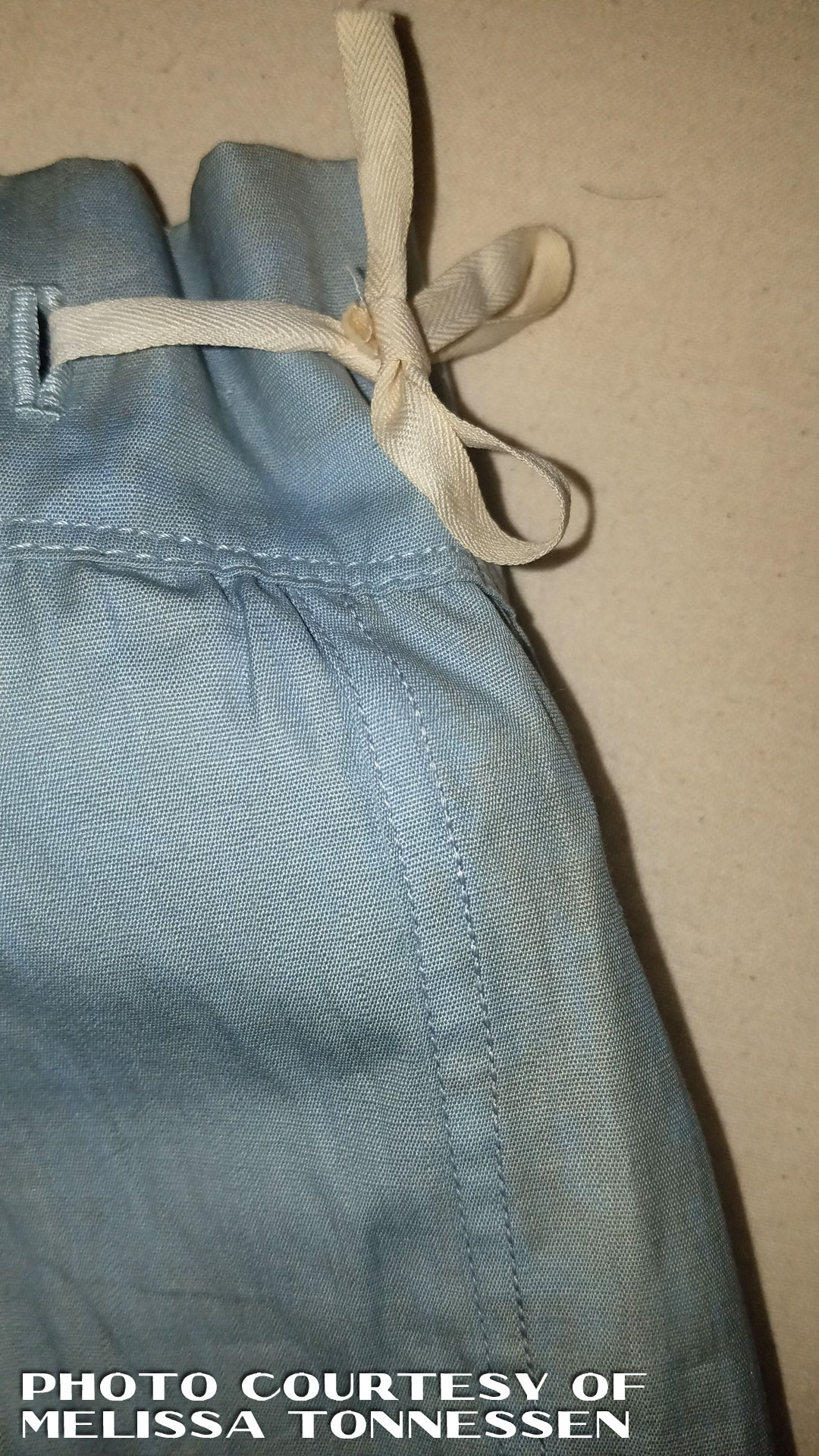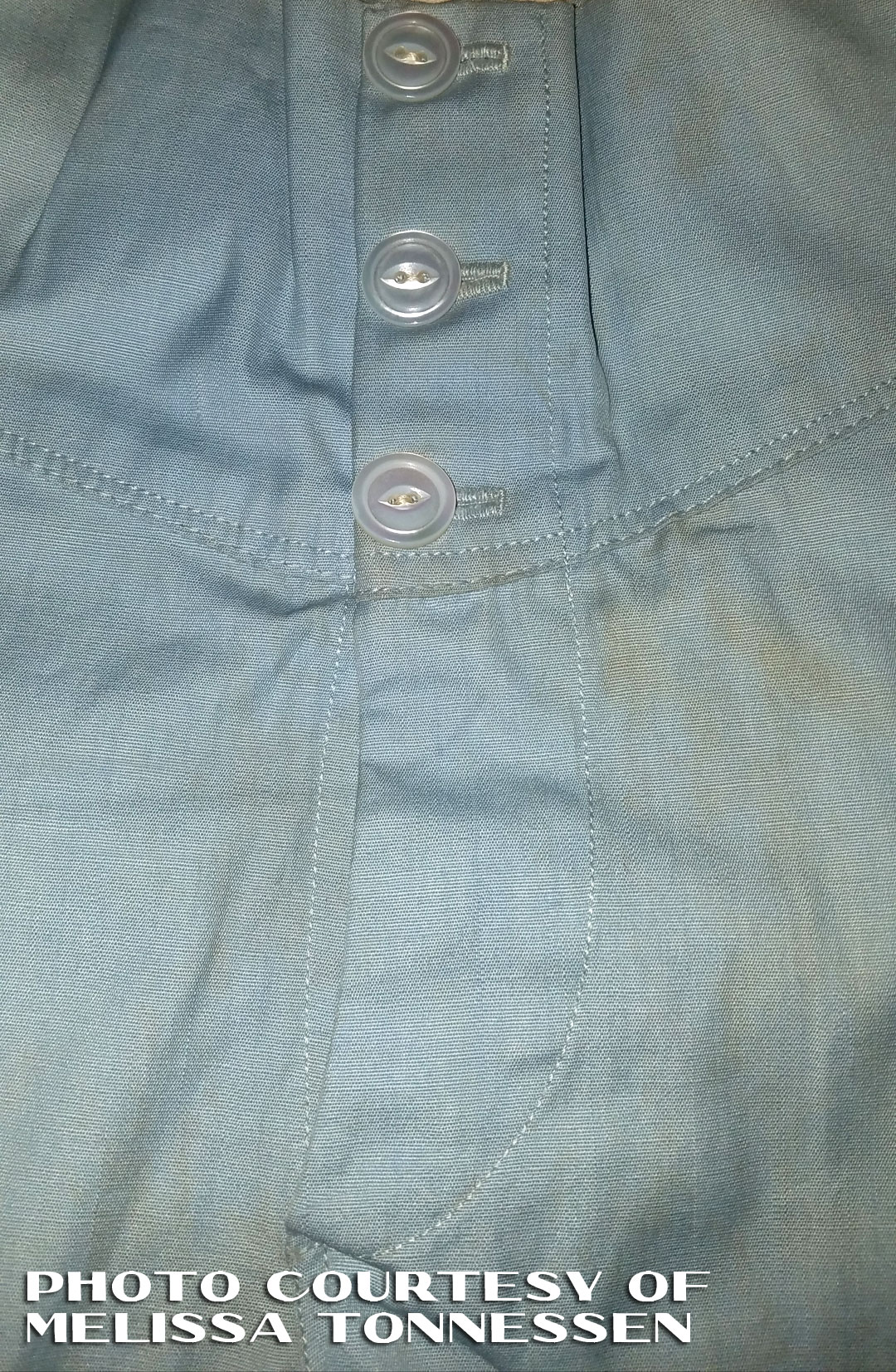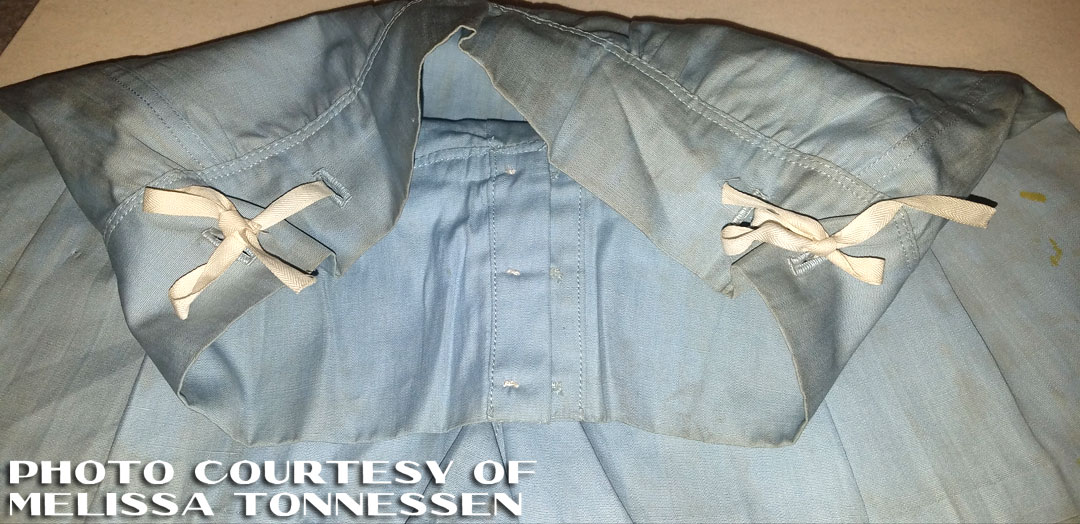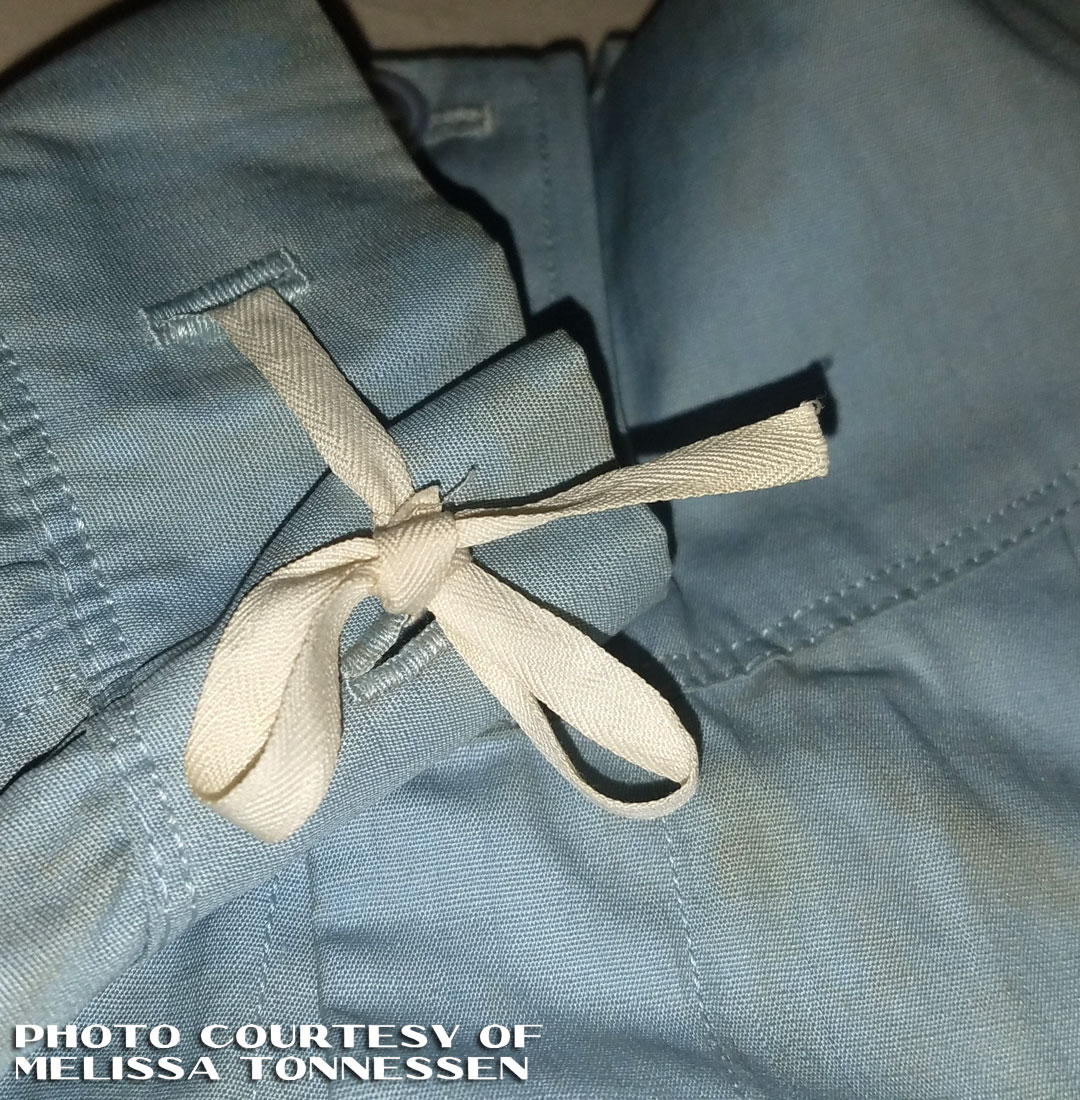 Now Rita & Melissa have twin Shirley costumes, proving that the Early Bird(s) truly does get the worm(s)!
See more Shirley Temple photos at my
main website.