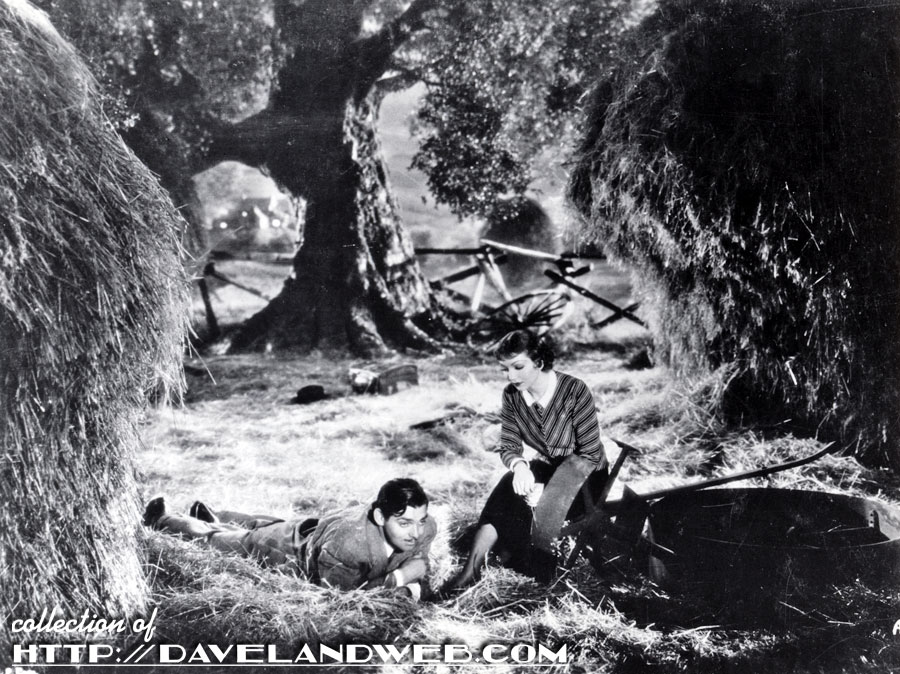 I recently watched the 1934 Oscar winning classic, "It Happened One Night." Regardless of the film's age, it still holds up today, with an almost magical quality to its lighting. The sequence captured in today's first shot still takes my breath away. While the photograph does not quite capture what the actual film does, it still makes a valiant effort of showing the way the lighting hit the haystacks and its stars to their best advantage. Who would have thought a love scene filmed in a rural field could be so dreamlike? The film's Cinematography was ably handled by Joseph Walker, who was also the Director of Photography for "It's A Wonderful Life."
An
interesting article
I found online talks about this specific scene. Due to a meager budget, Walker was forced to be extra creative on this movie. Balking at his assignment of filming the night love scene during the day (aka Day-For-Night) on location with fake haystacks (straw glued to canvas-covered frames), Walker still pulled through and shot one of those most beautiful love scenes in movie history. Instead of shooting outdoors and battling sunlight, he staged the scene inside of a circus tent. Who knew?
This hand-tinted vintage lobby card was actually shot outdoors, attempting to replicate the mood of the scene shot in the tent: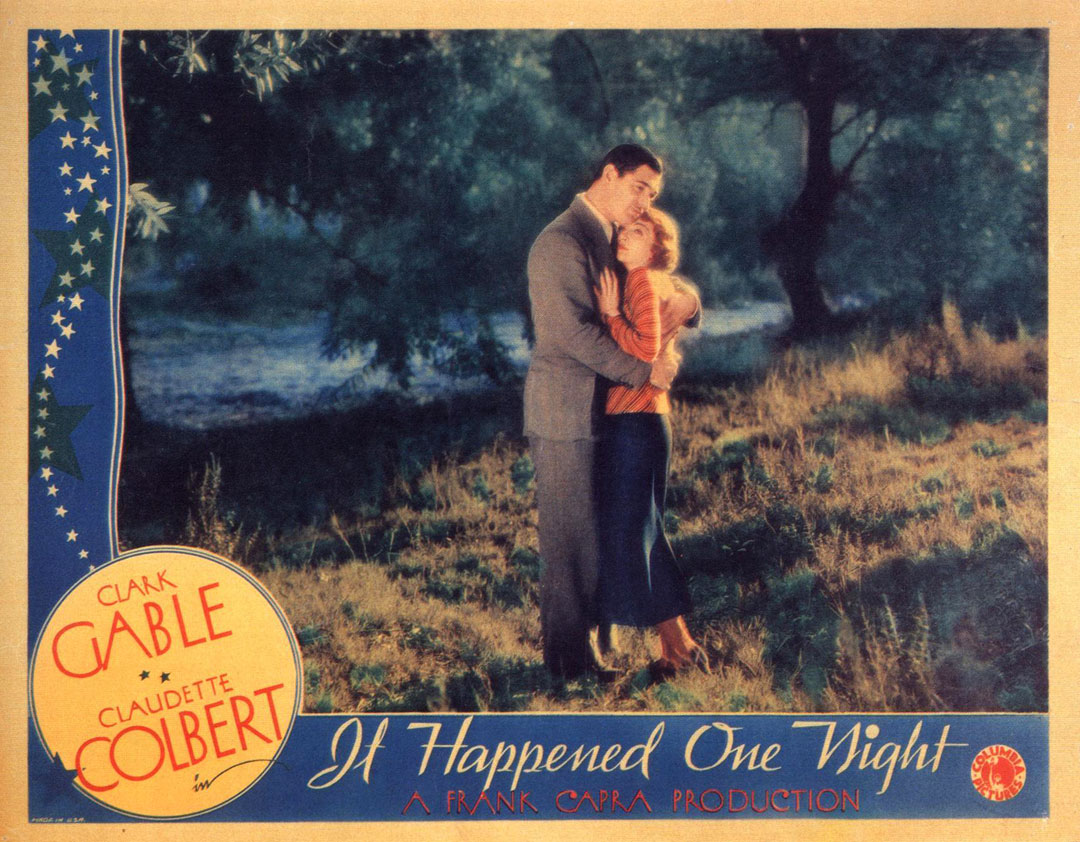 While it is obviously staged and posed to the hilt, this vintage publicity shot probably captures the visual effect of the scene best, where sunlight and Hollywood lighting stood in for magical moonlight.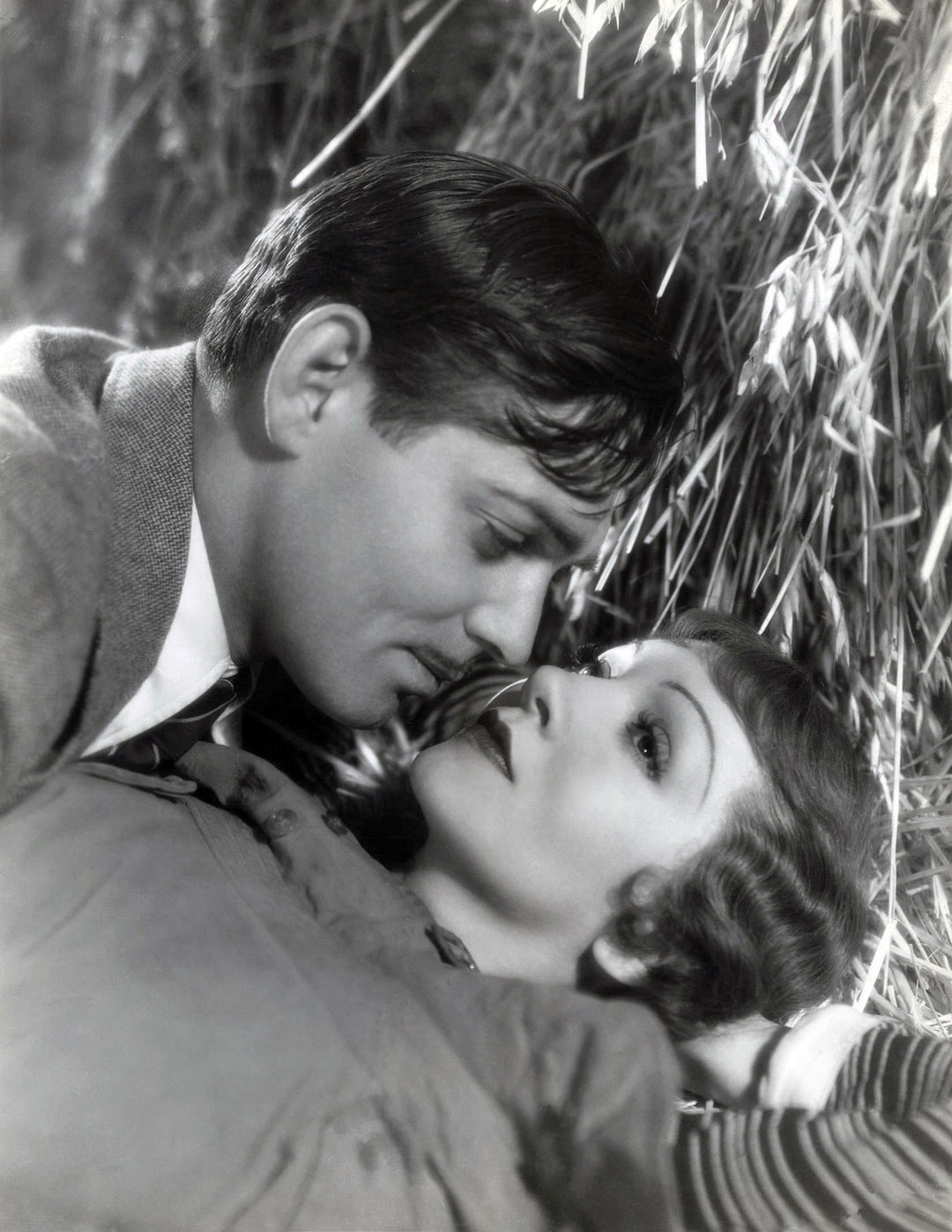 Claudette Colbert could not have been more wrong when she made this statement after filming ended:
"I just finished the worst picture in the world."
I hope she enjoyed her Best Actress Oscar!
See more Classic Movie photos at my
main website.
Follow my Daveland updates on
Twitter
and view my most recent photos on
Instagram
.