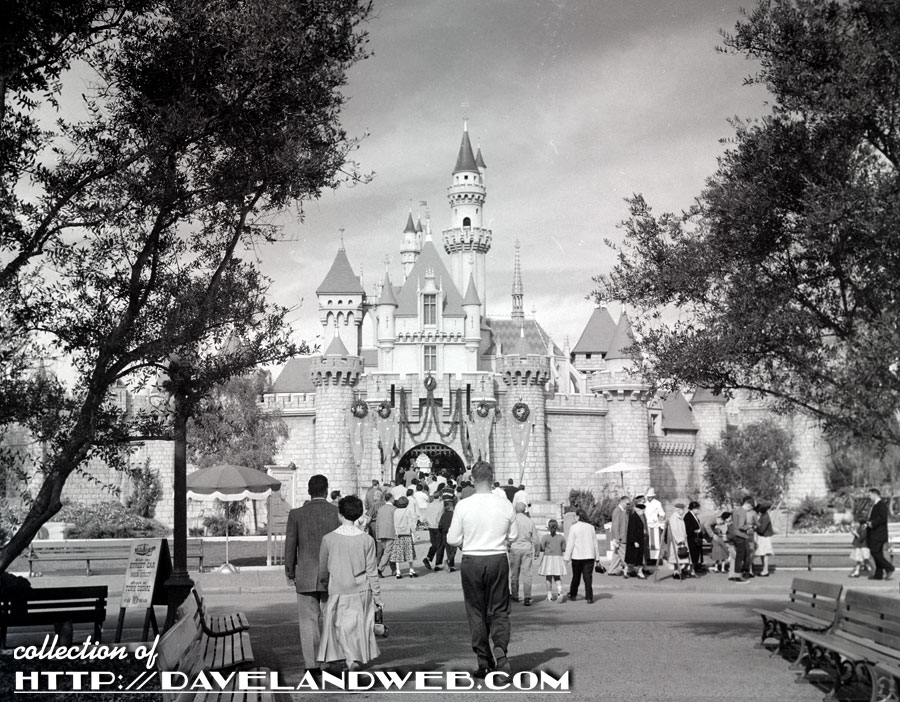 This negative was sold as a 1957 image; however, looking through my collection, it seems more likely that this vintage Disneyland scene of the Sleeping Beauty Castle at Christmas is from 1956.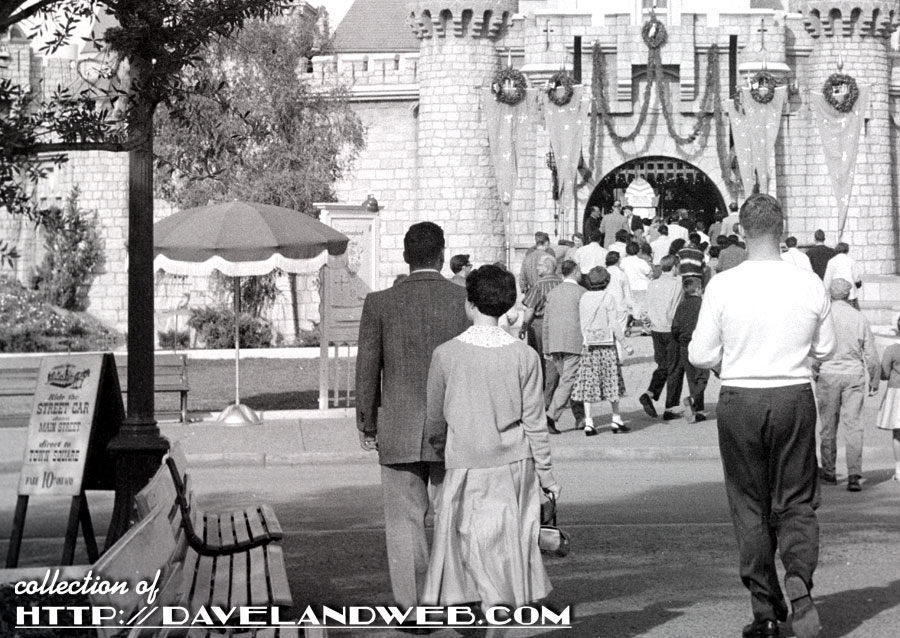 Here's one of actor Alan Ladd ("Shane") and his family from August 1956.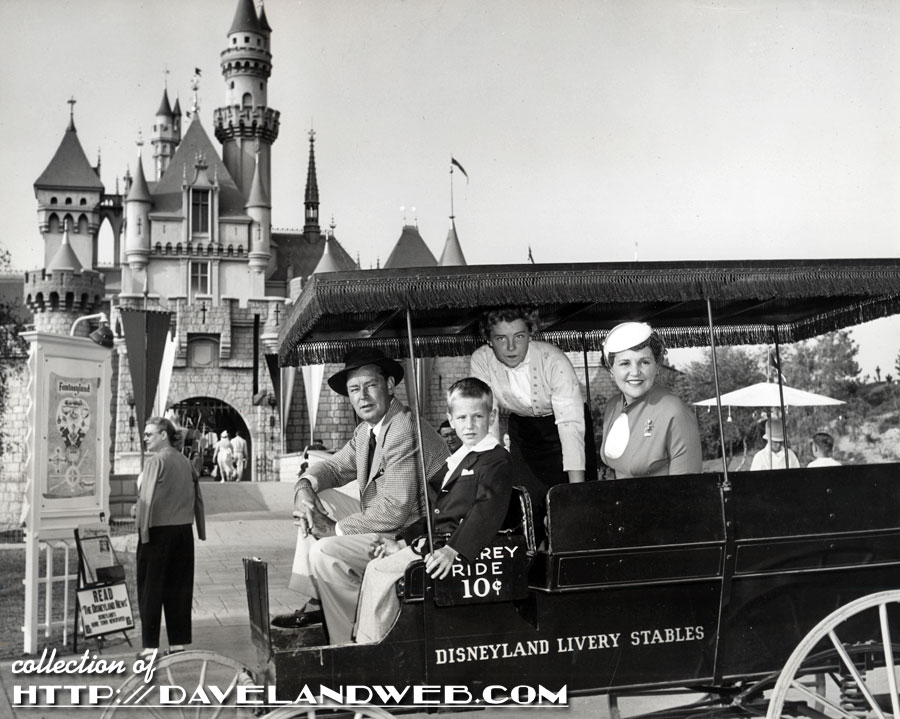 Notice that both photos have the Fantasyland map in front of the Castle? I believe by 1957 this map was removed.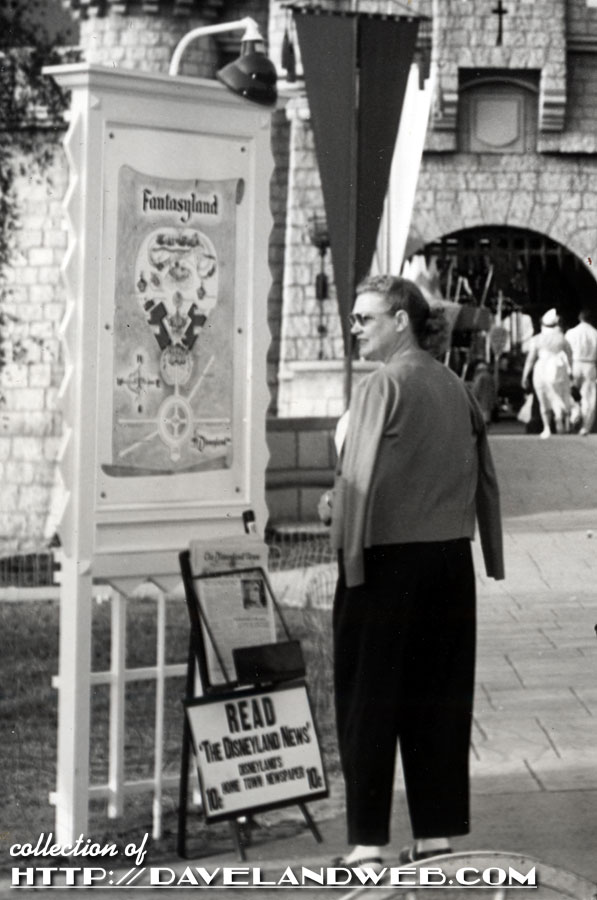 And here's how it looks in color: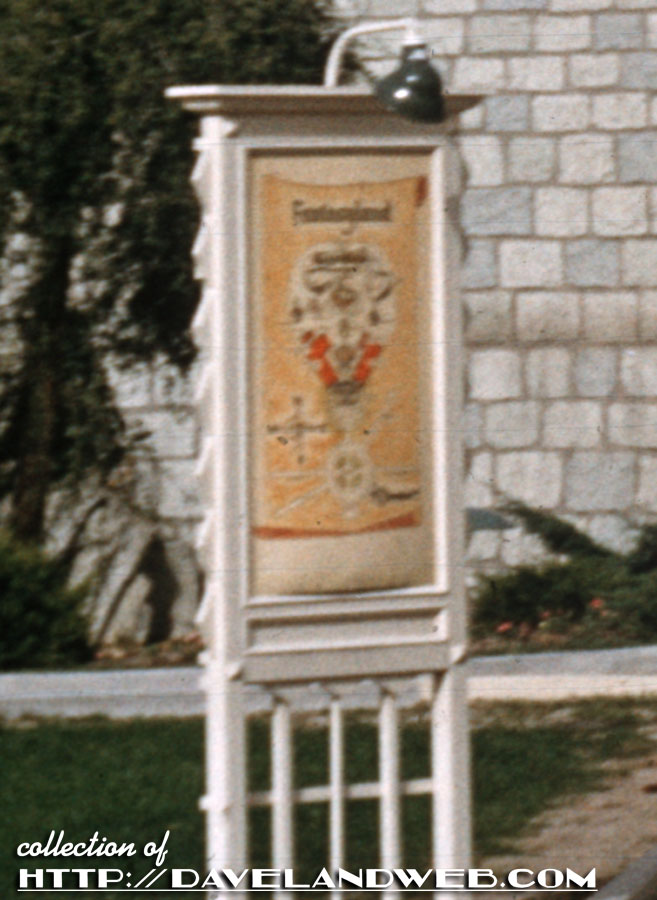 See more Disneyland Sleeping Beauty Castle photos at my
main website.
\