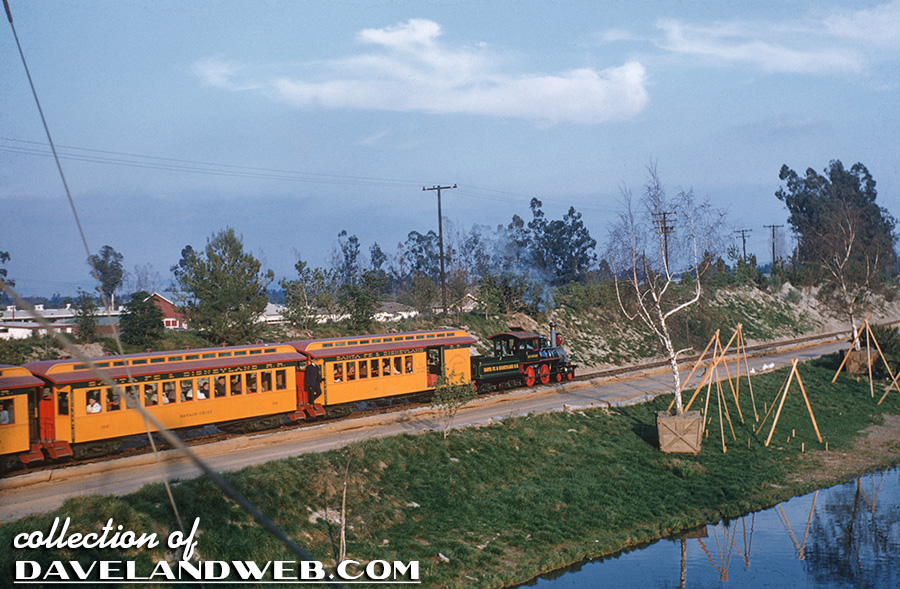 A few vintage shots of the Disneyland Railroad today. I am going to hazard a guess that this first shot is from late 1955/early 1956, as it appears that some of the scenery is being staked out along the Rivers of America. Shouldn't they shut that door from the Combine Car while the train is in motion?!?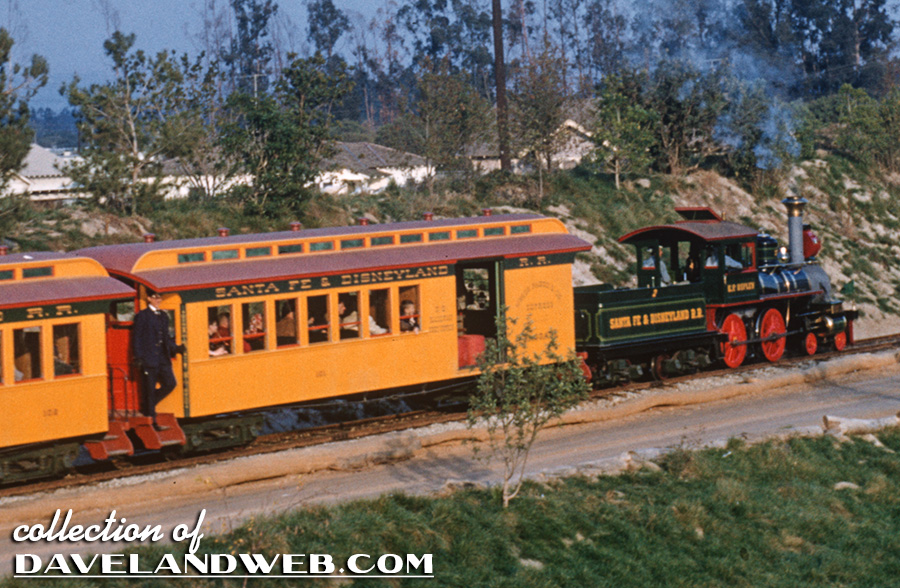 This early black and white image is probably from 1955; not much growing along the River yet.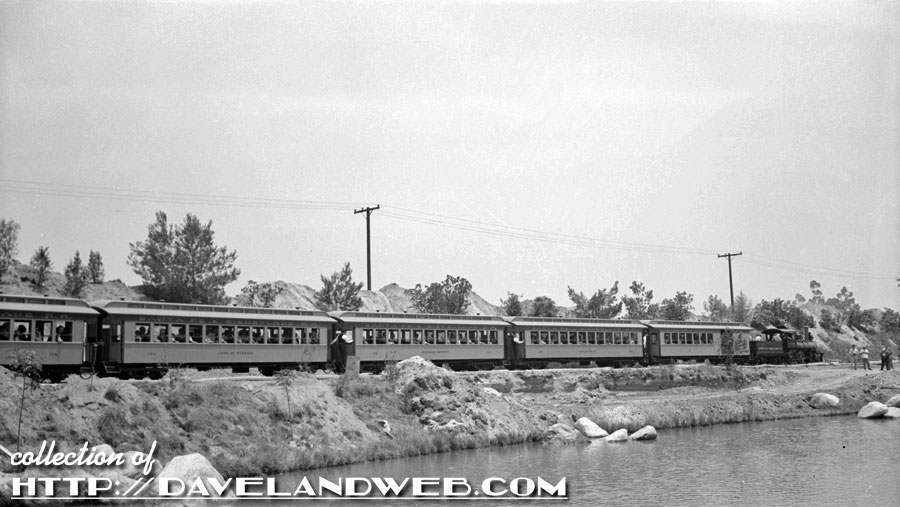 A detailed view of some people standing along the banks while the E.P. Ripley rides by.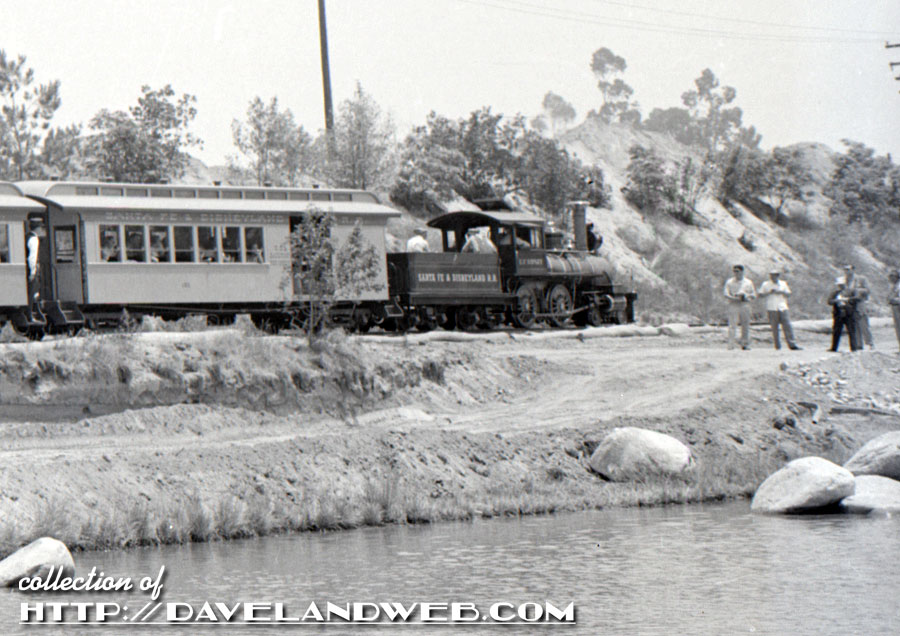 And a closeup of the Colorado Rockies Passenger Car: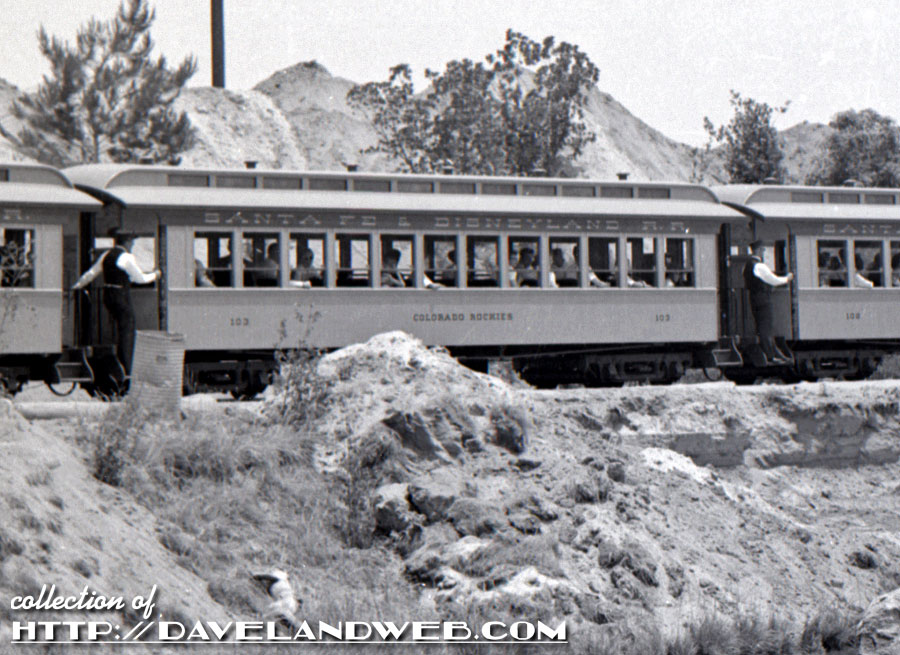 From the same batch of negatives comes this shot of the C.K. Holliday:
A closeup of the cab; anyone able to identify these men?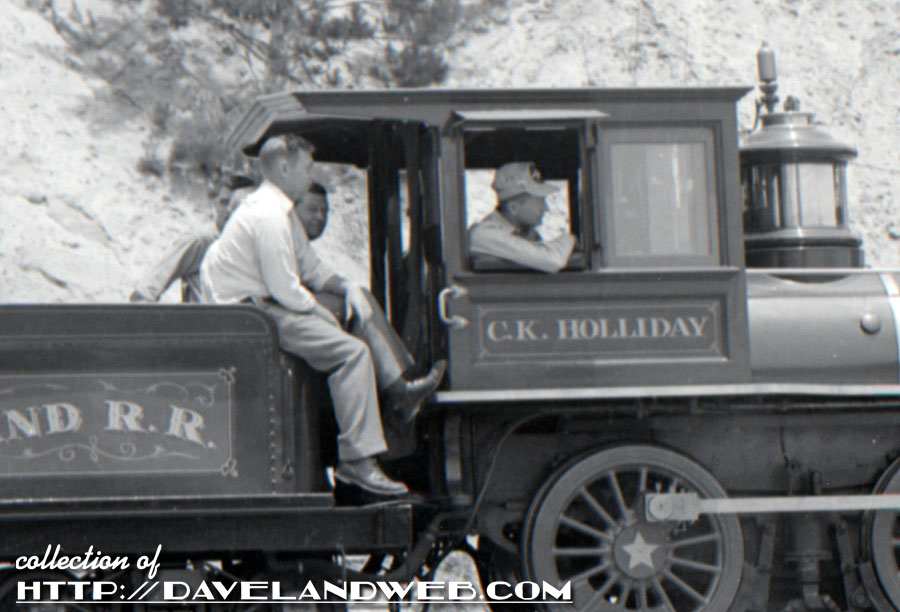 Last one shows the Ripley again: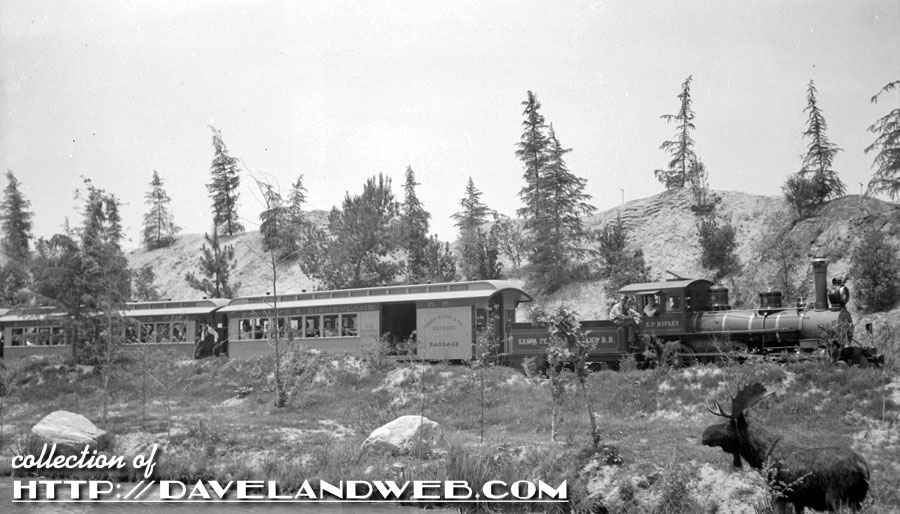 Loving that moose in the foreground!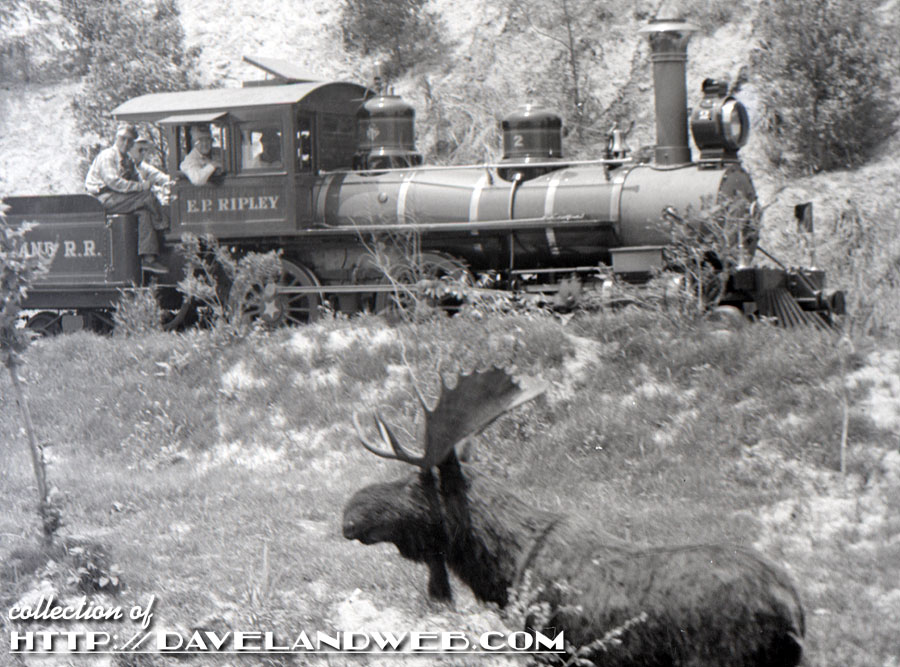 See more vintage and current Disneyland Railroad photos at my
main website.