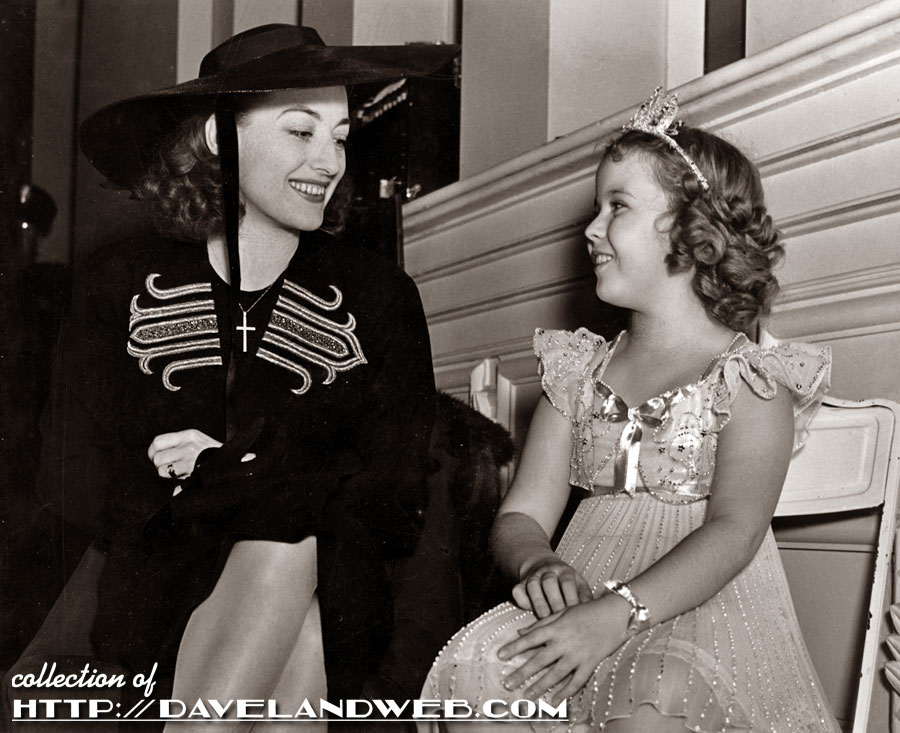 This 1938 publicity photo shows Joan Crawford on set with Shirley Temple during the filming of the title musical number from "Little Miss Broadway." Alternate shots show the reason for Joan's visit: she had brought Shirley a box of Austrian Chocolates. Years later, Shirley would describe Joan as "...a beautiful and incandescent person, picture-postcard perfect." The collage below is from the Love, Shirley Temple auction by Theriaults.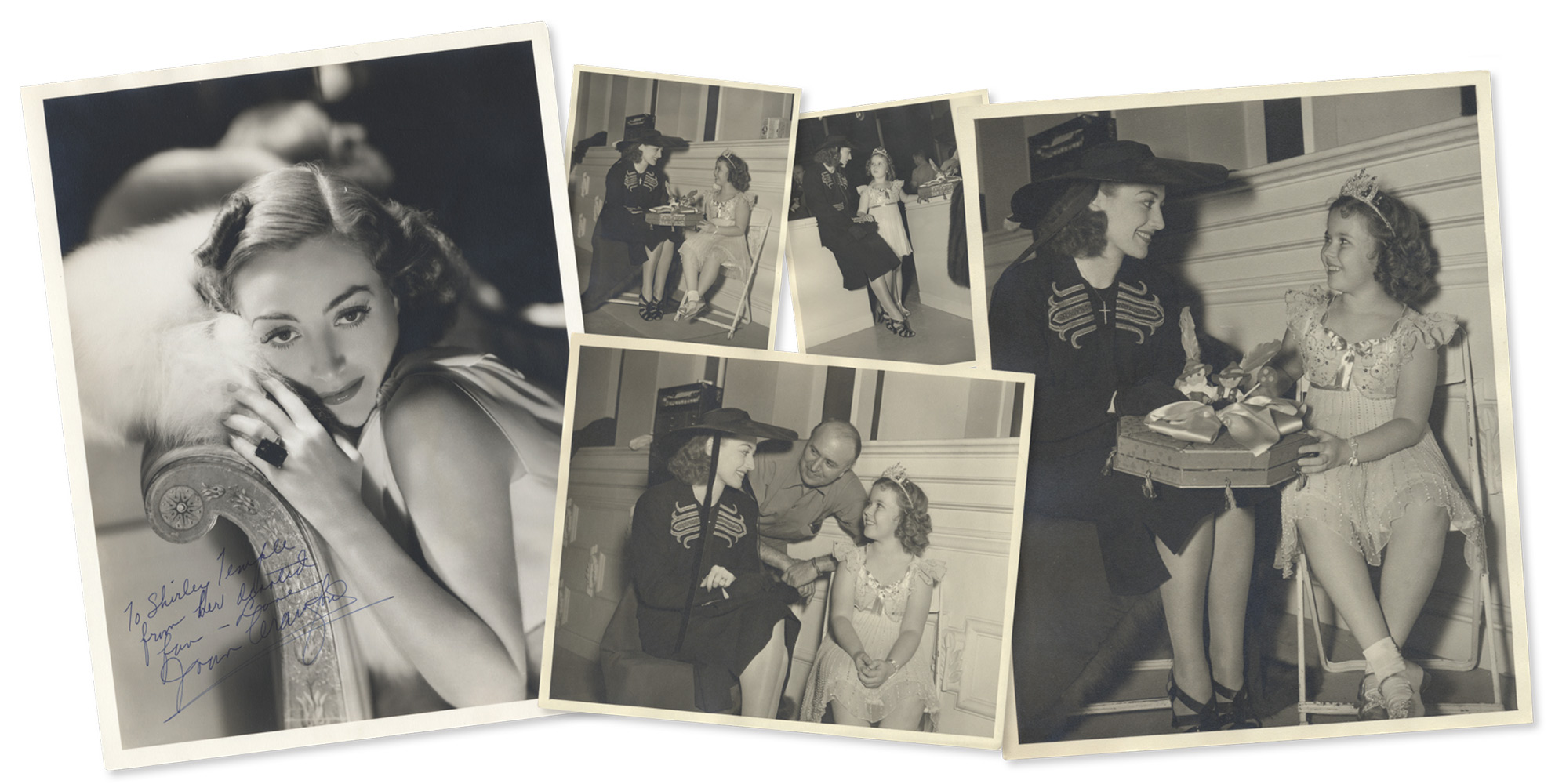 The back of the photo has the publicity blurb that Fox wanted released with the photo:
"Joan Crawford visits Shirley Temple on the set at Fox. Of course Joan really called on George Murphy and had lunch with him - but of course that was only a cute trick to get to meet Shirley."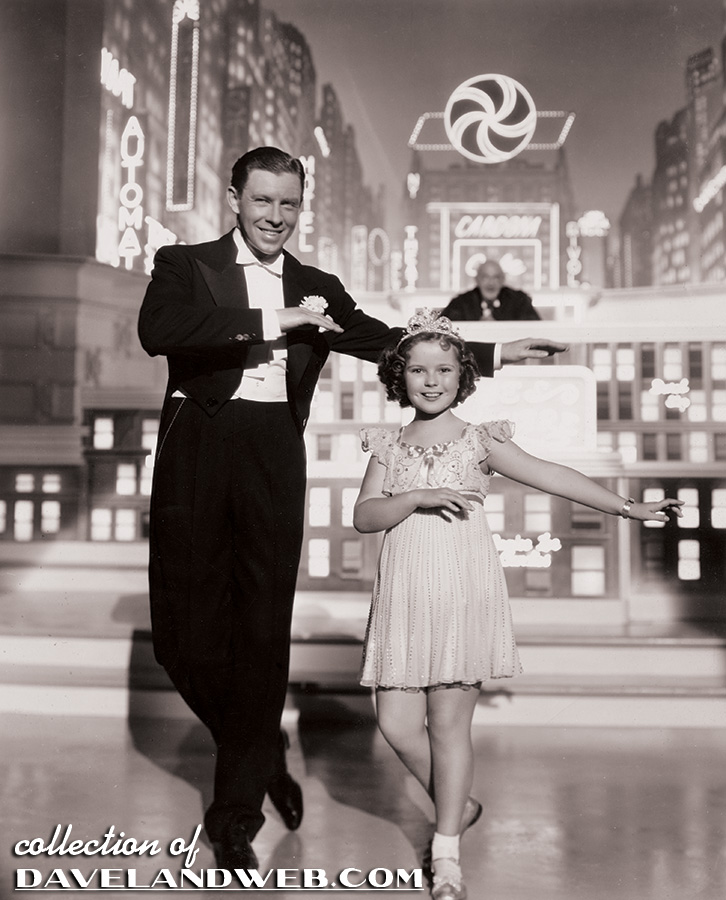 Cute trick or not, Joan did seriously consider Shirley for the role of Veda in "Mildred Pierce." Oh how I wish that would have worked out!
See more Shirley photos at my
main website.