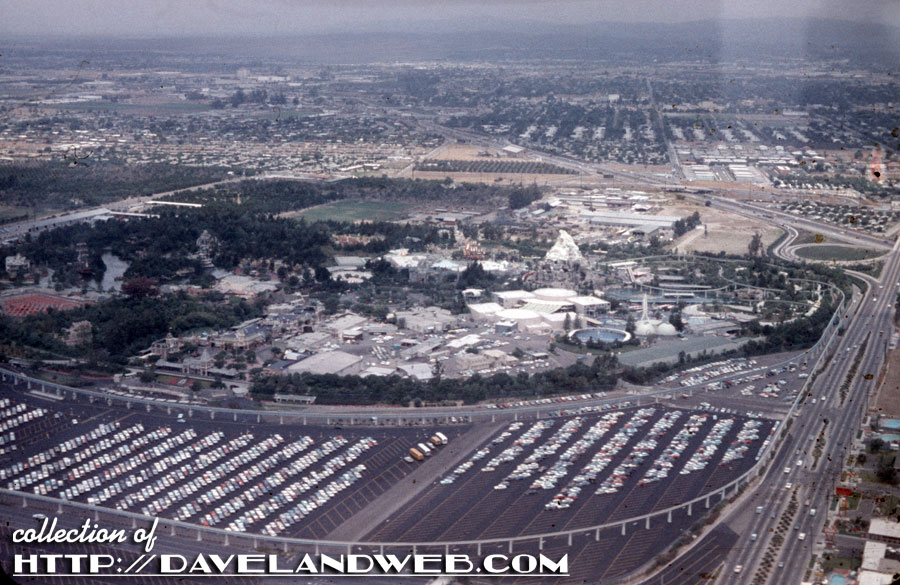 Somebody flying in a plane back in December 1963 captured this aerial view of Disneyland. This is my kind of traveler! As you can see in detailed view #1, the Haunted Mansion exterior is pretty much done, whereas construction of New Orleans Square is just barely beginning.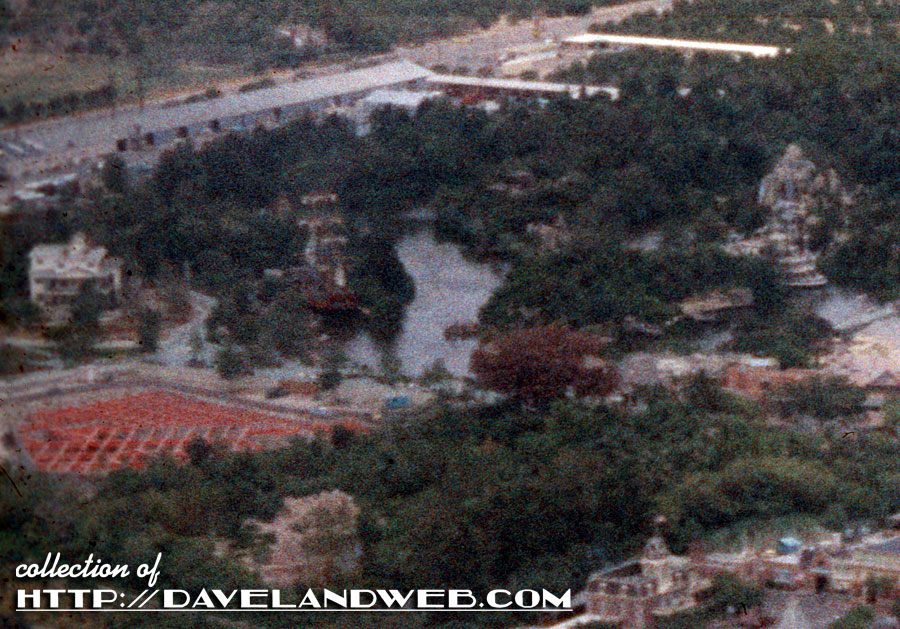 Behind Town Square, it's obvious that neither Edison Square or International Street are going to happen! Nothing but backstage!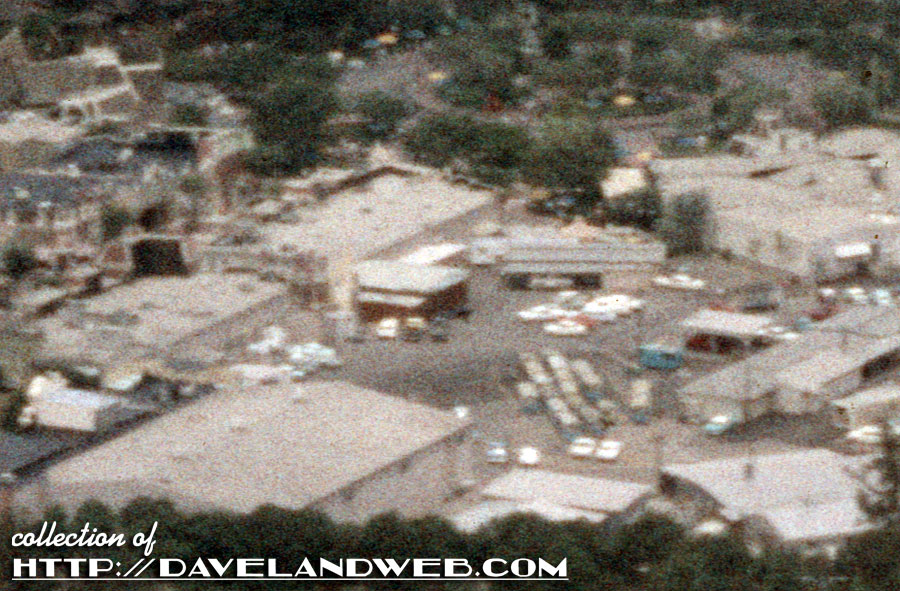 Tomorrowland is still the original 1955 design, with the addition of the Flying Saucer attraction. Three years later, it will be a whole "New" ballgame.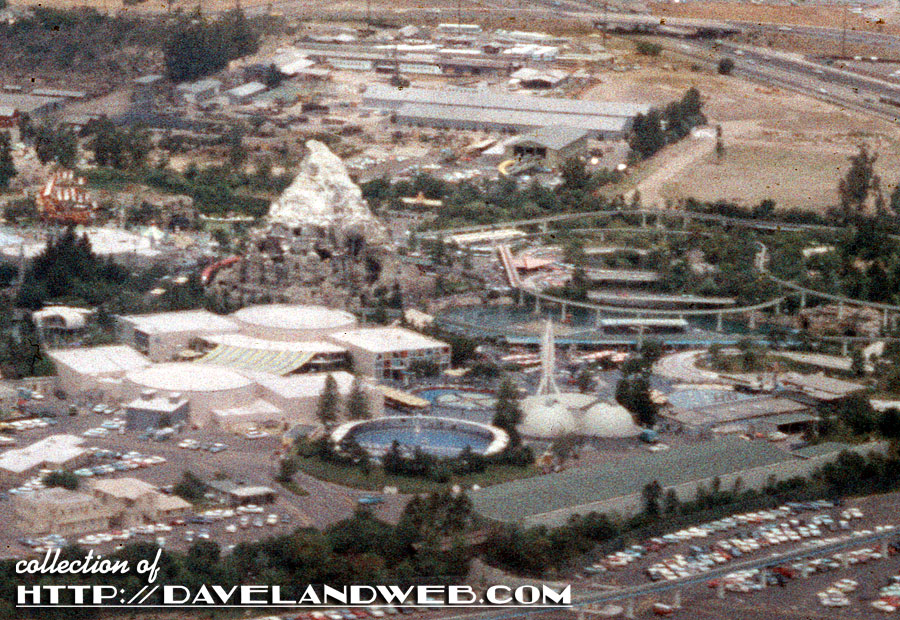 See more Disneyland aerial photos at my
main website.