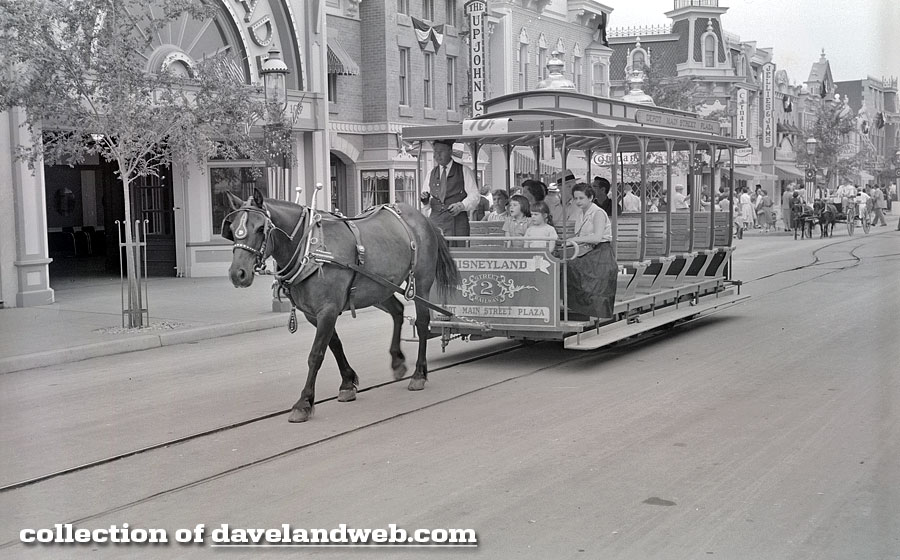 Here's a collection of vintage images of the Crystal Arcade, located on the west side of Disneyland's Main Street, U.S.A. The first shot is from August 1955. What Daveeland post would be complete without a few detailed closeups?!? Certainly not this one! I am digging the art deco chairs inside the Crystal Arcade. Wonder what happened to them?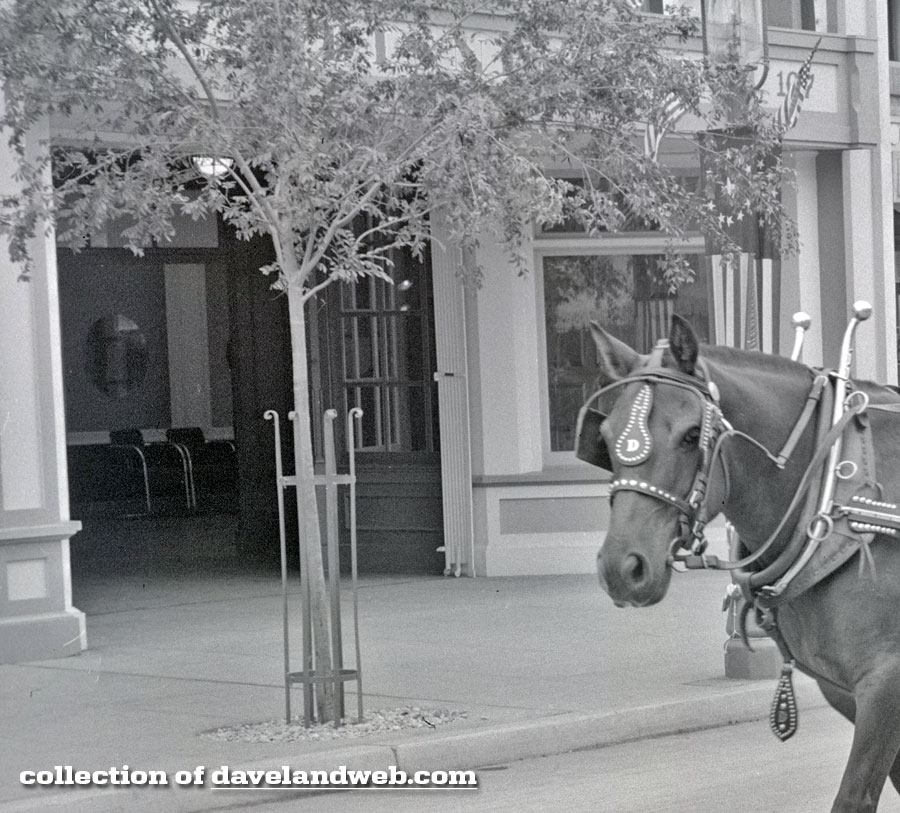 Next up is a dusk shot from the 1950s.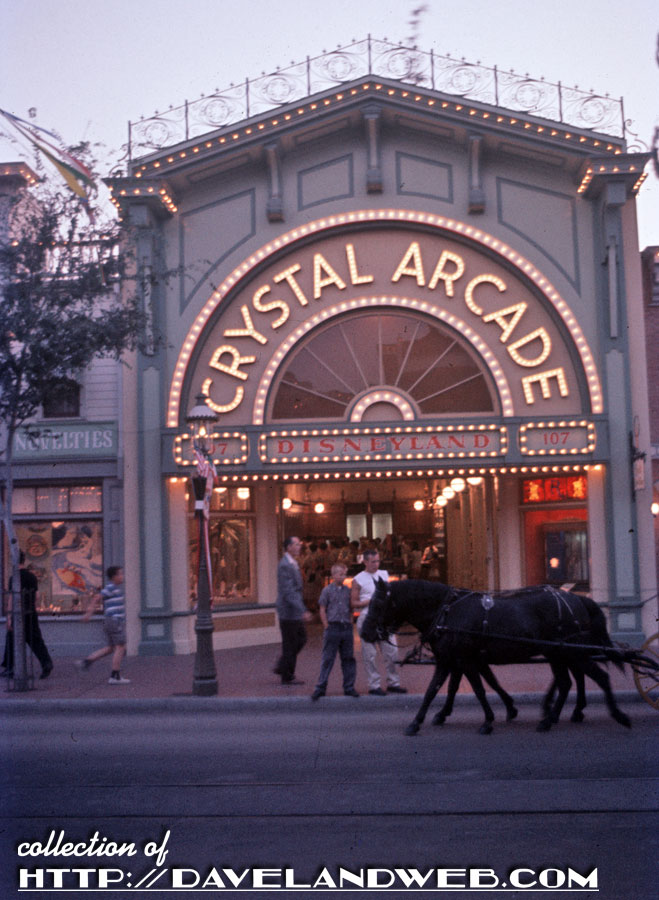 The Matterhorn image in the window makes me think this was probably around 1959.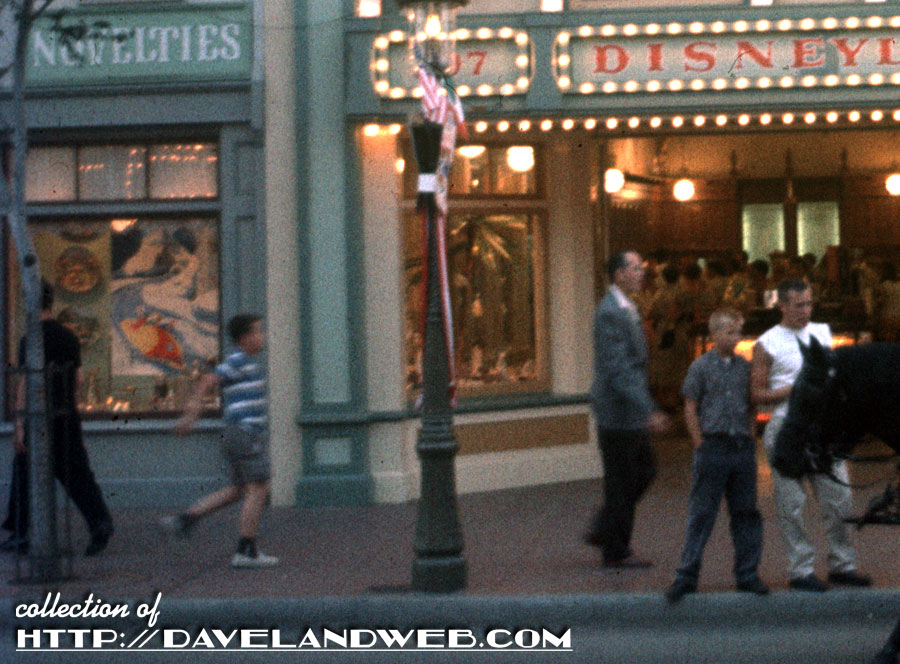 June 1960: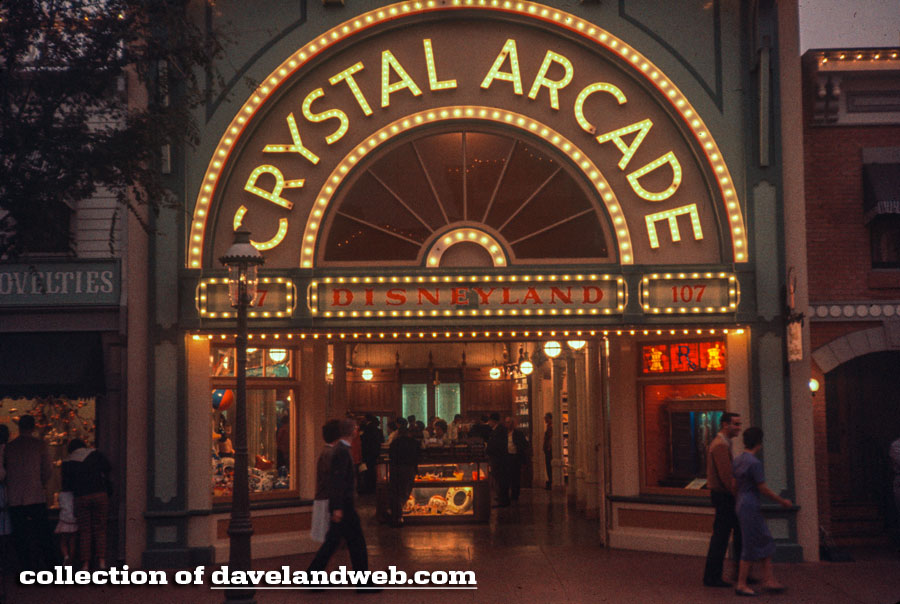 Zooming in to see the merchandise and the stained glass of the Upjohn window at right: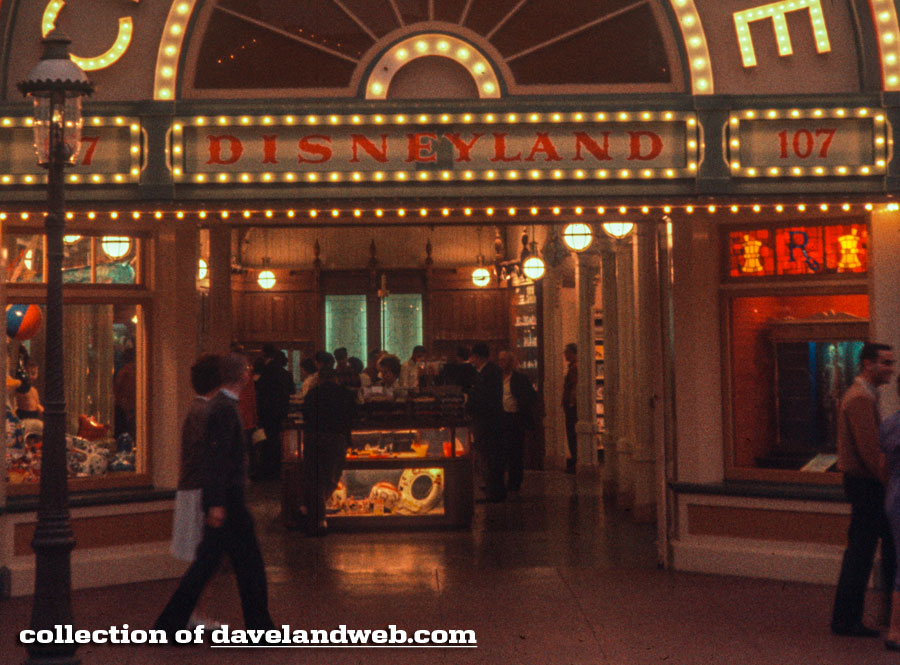 August 1962: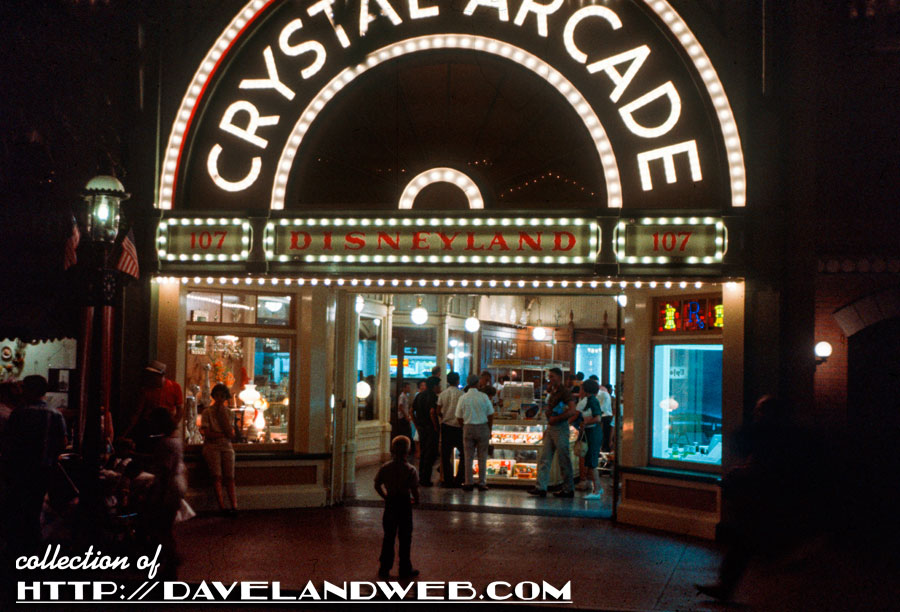 So cute to see the back of the little boy just staring into the shop: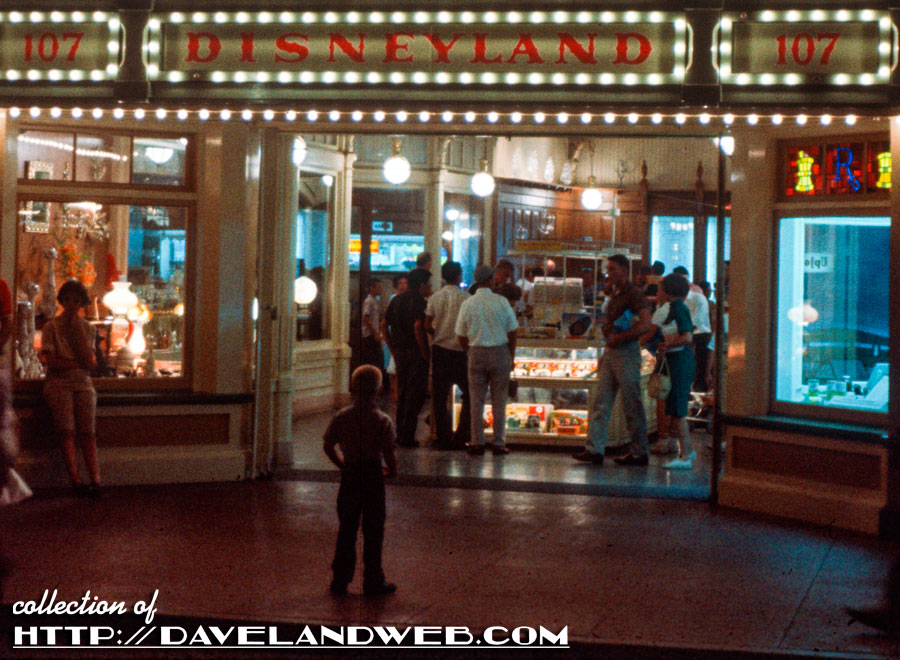 A semi-contemporary shot of the Crystal Arcade today: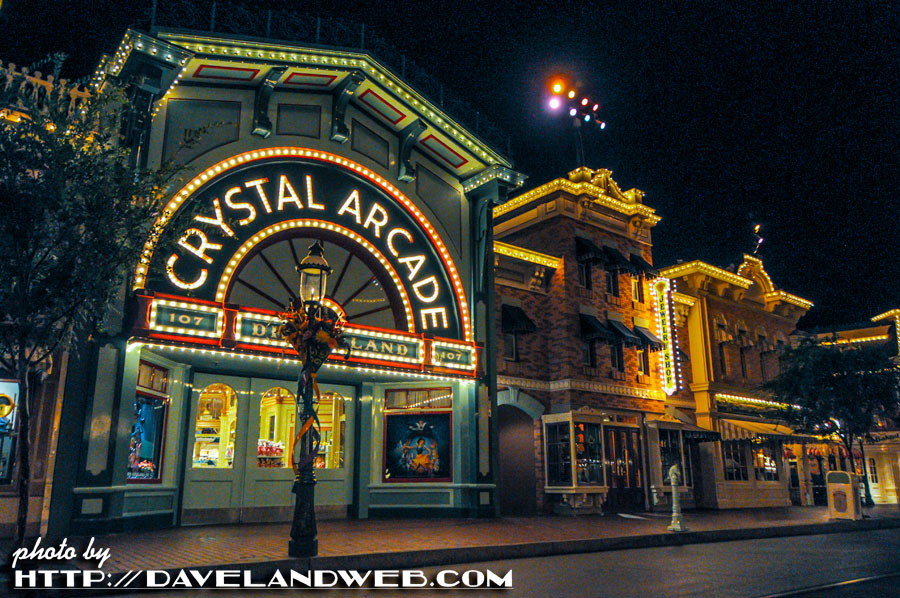 See more vintage and current Disneyland photos at my
main website..
target="_blank">Instagram.