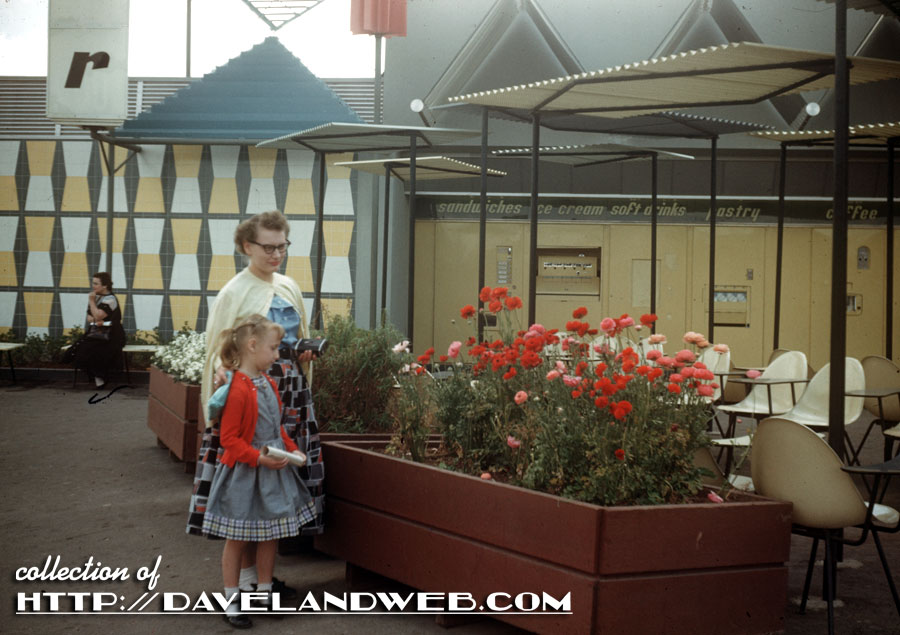 This 1955 image shows two guests checking out the flowers in Tomorrowland, with the Space Bar vending machines in the background. Nice to know that flowers will still exist in the future. Sandwiches, ice cream, soft drinks, pastry, and coffee are just the touch of a button away.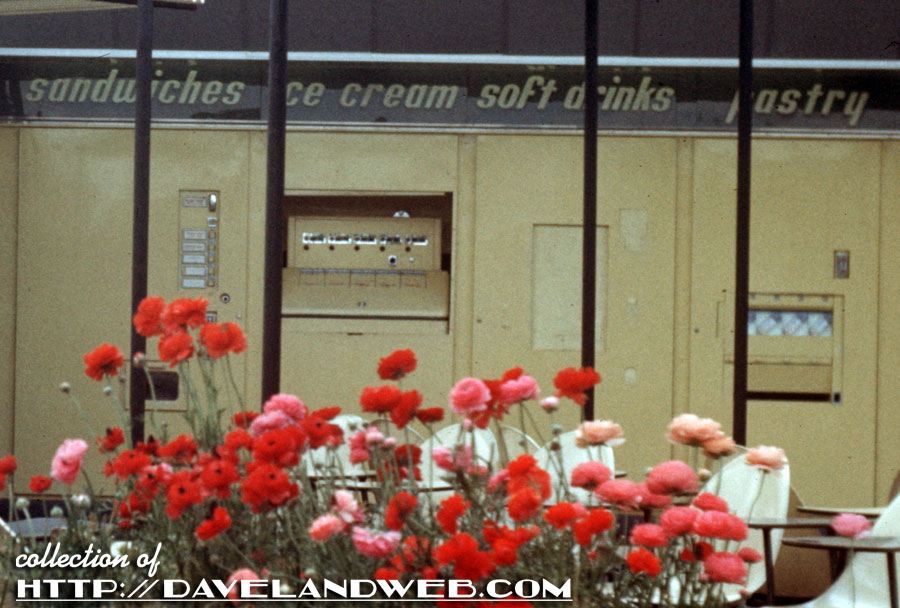 Here are some previously posted shots of the same area; this one from 1956 has the added bonus of the vintage attraction posters in the foreground: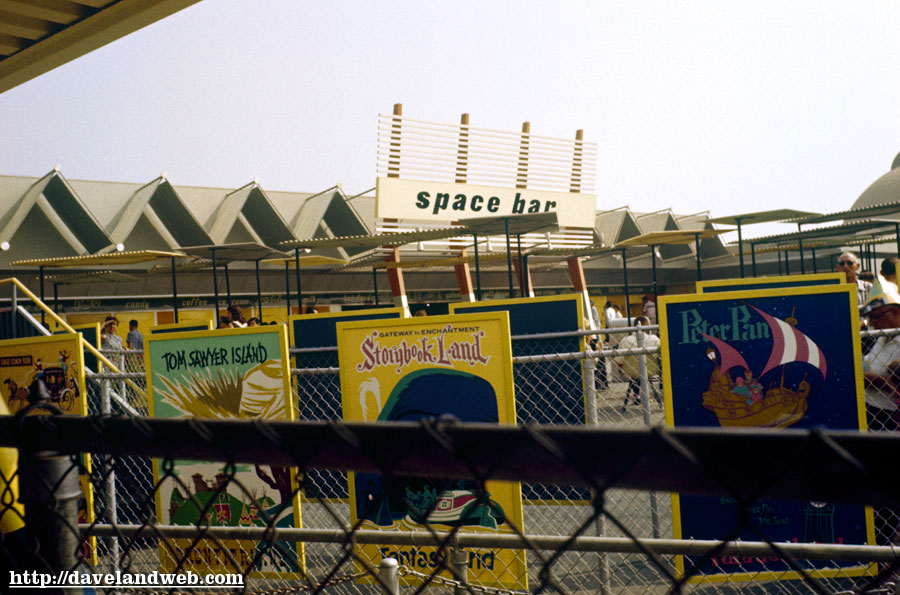 Yup, people used these machines!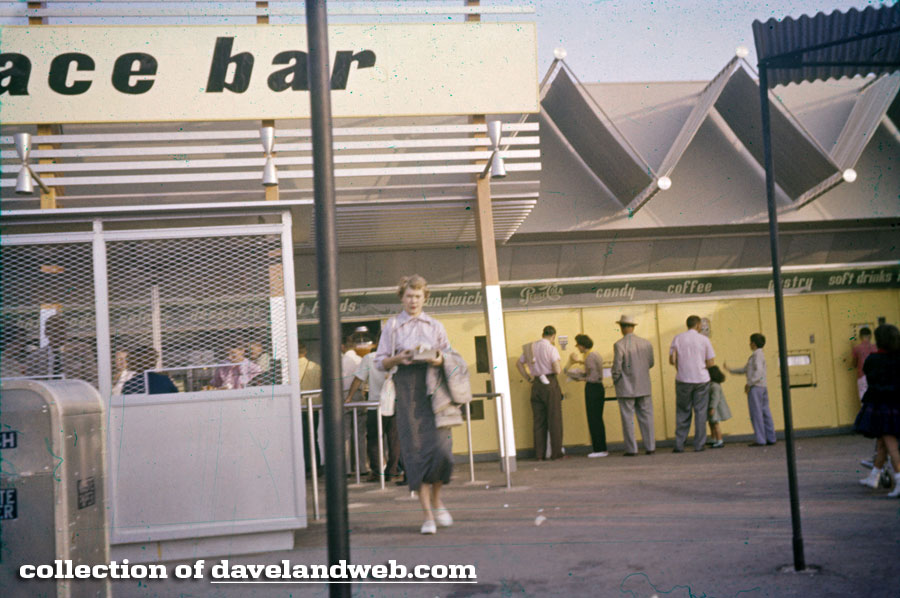 I think I would have preferred to order directly from the Space Bar itself!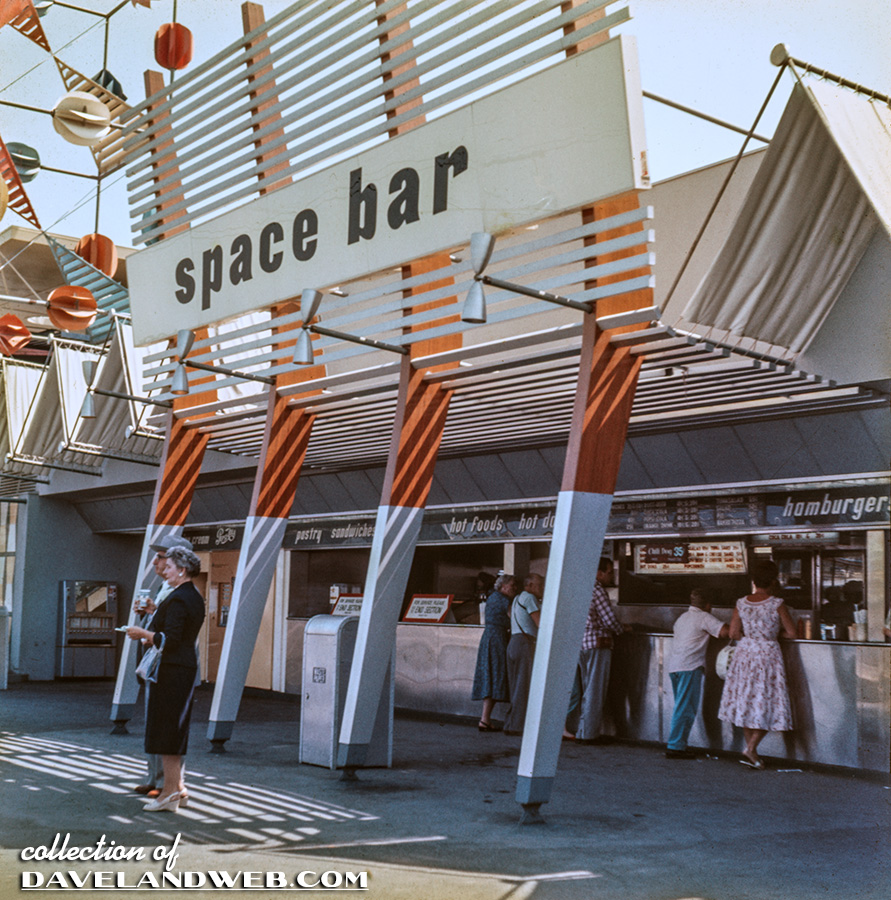 See more Disneyland Tomorrowland photos at my
main website.