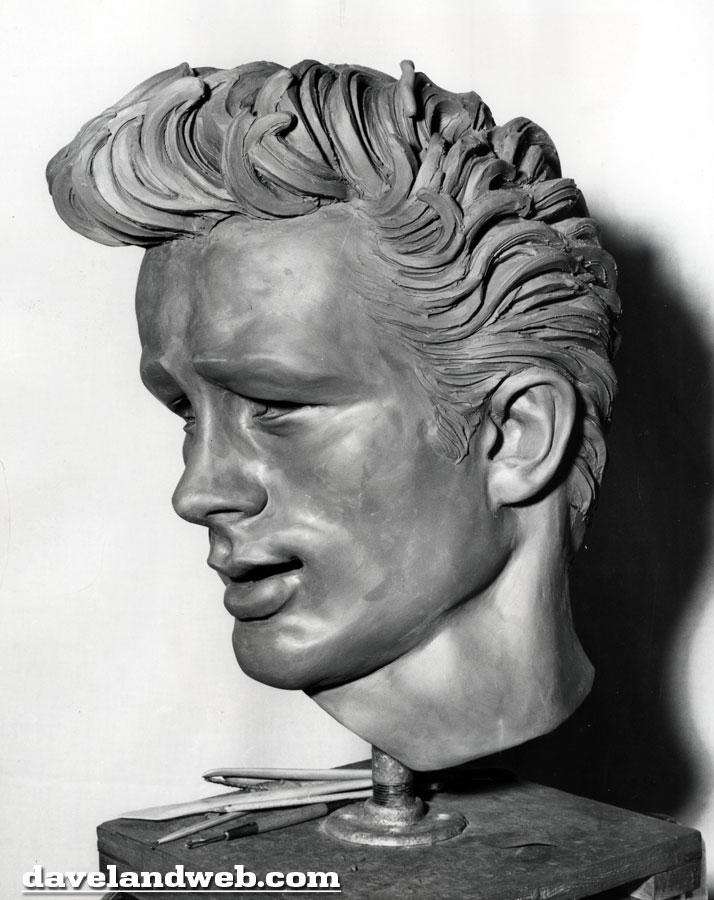 Kenneth Kendall was a talented artist and sculptor who lived in Hollywood back in the day. Because of a bust he'd done of Marlon Brando, he was able to meet James Dean. Before any of his movies had been released, Dean was walking by the artist's studio and saw the bust sitting in the window. Pictured below is a copy of it, sitting in Kendall's studio:
Dean admired it so much he arranged to meet Kendall and told him that he hoped one day Kendall would sculpt him. Kendall told me he was thoroughly unimpressed with Dean during the brief meeting in his home. He thought he was a slob and really couldn't believe that Dean thought he was in the same class as Marlon Brando and Steve Reeves (another famous person that Kendall often painted and sculpted). However, all that changed as Dean was leaving the studio. He gave the artist a look that Kendall would later refer to as "the whammy" and Kendall was forever hooked. Telling Dean that he would need a life-mask and the studio could make one, the future piece of art was already beginning to gestate.
Years later, Kendall painted this portrait and attempted to recreate "the whammy":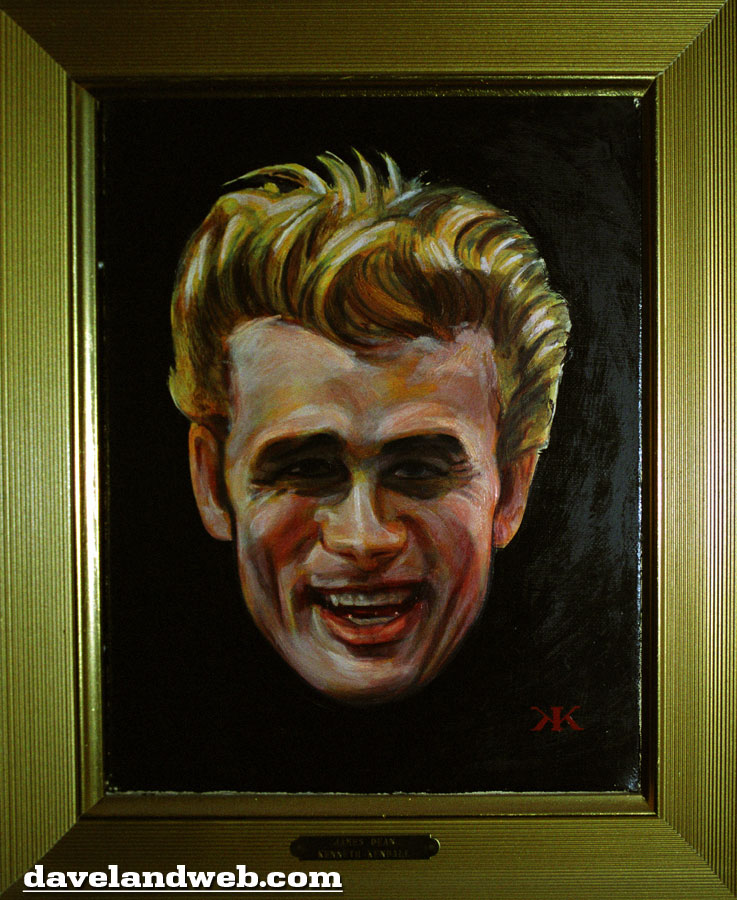 The final thing that sealed it for Kendall was watching Dean in "East of Eden." Bowled over by Dean's first leading role, he was amazed that he actually knew this guy and that this guy wanted him to create a work of art immortalizing him. After Dean's death, it turned out that Dean had actually secured a copy of his lifemask for Kendall (cast during the filming of "Giant") as it sat in his Sherman Oaks residence. Kendall began the bust in earnest and gave it to Dean's hometown, Fairmount, Indiana. The first photo of this post and the descriptive text below attached to the back of the photo were used for publicity purposes when the sculpture was dedicated.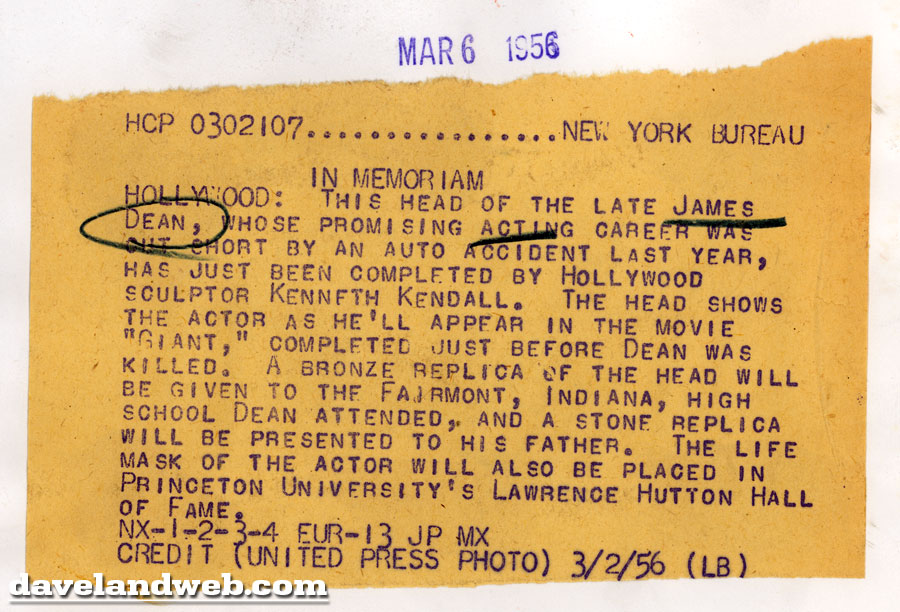 The bust was installed near the cemetery, and not long afterwards was stolen by local pranksters. Local lore has it that one of Dean's schoolmates, jealous of Dean and his success, removed the bust and left it in a nearby landfill. Anybody have a metal detector? Not to fear; you can still view the work at both Griffith Observatory in the hills of Los Angeles AND in Fairmount, Indiana, where Kendall produced another copy of the bust for a small Main Street park. As you can see, local pranksters still leave their mark on Kendall's art.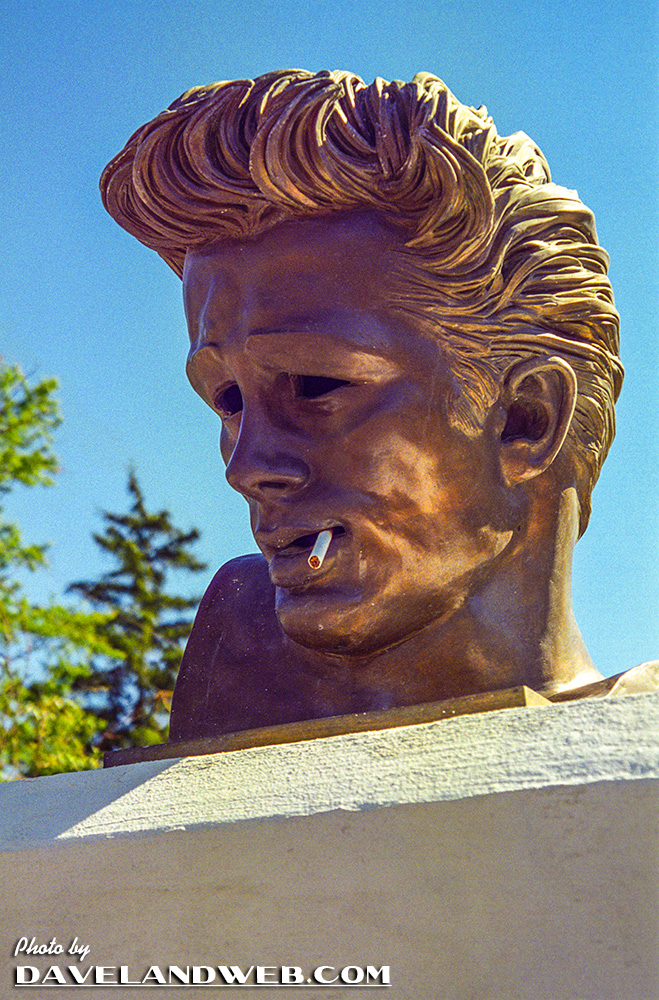 During Kendall's lifetime, his house and studio became a shrine to Dean fans. Annually, he held a birthday party for Dean every February and opened his home to guests. Some famous and some not-so-famous, but it was always an interesting crowd. Kendall dutifully showed off the chair that Dean sat his touche on and Dean fans were amazed. Personally, as an artist, I found more fulfillment in looking at Kendall's fantastic paintings. A truly unique style to be sure.
Here's one of Kendall himself on the grounds of the Huntington Library in Pasadena: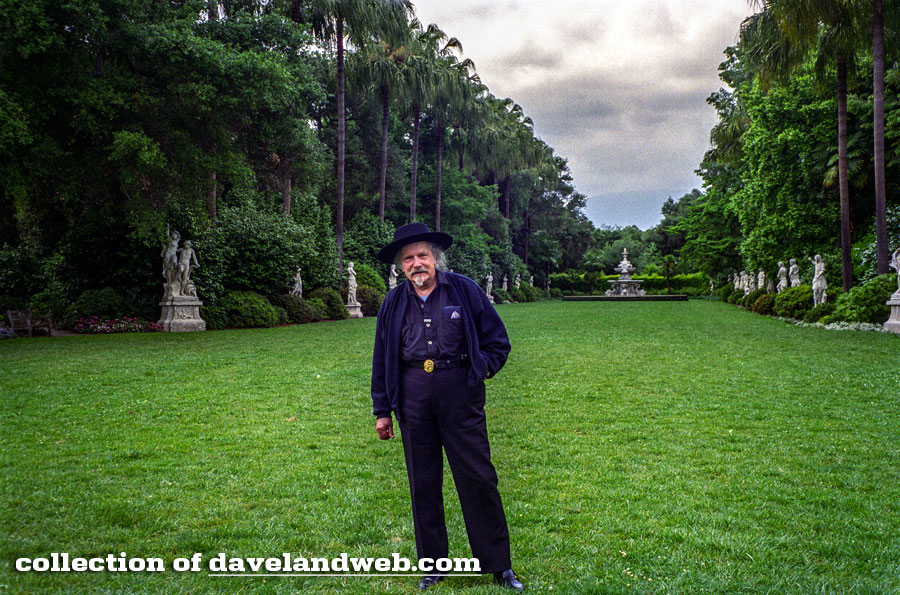 Kenneth introduced me to the infamous El Coyote Mexican Restaurant in Los Angeles. The food is passable, but the margaritas are awesome! El Coyote is notorious for being the place of Sharon Tate's last meal.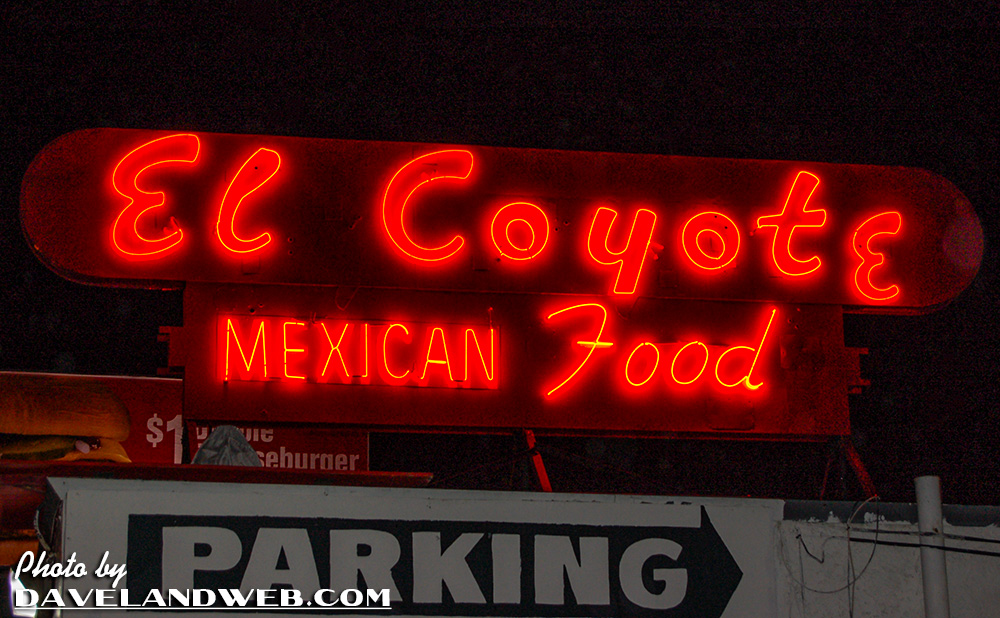 On the night that I went with Kenneth, his friend Bill Suiter accompanied us. Suiter did a lot of "extra" work in the movies back in the day. It was fantastic to listen to these two trip down memory lane, talking about the stars of days gone by. Suiter is shown here with Kenneth outside his house, which he told me was used in the movie "The Thorn Birds."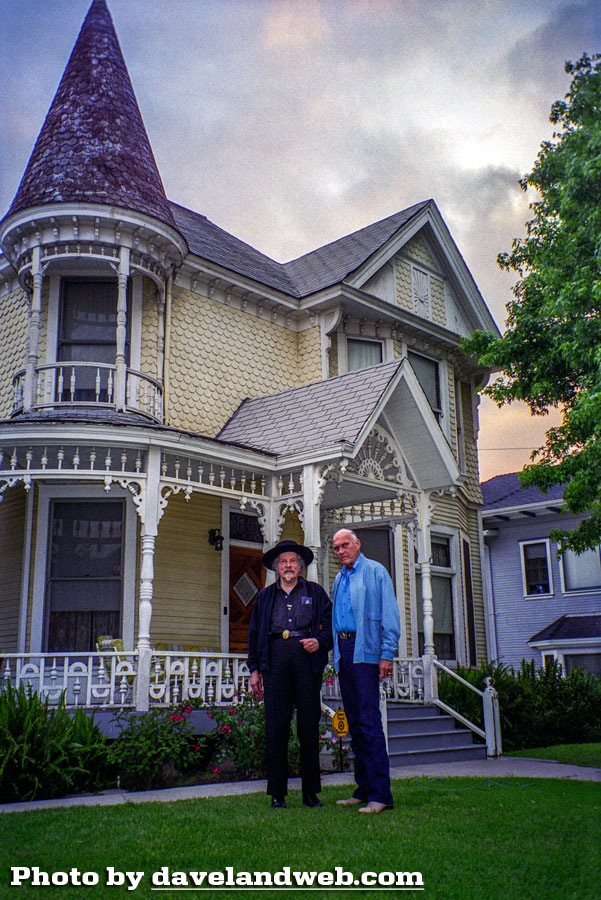 Suiter was an extra in Judy Garland's 1954 movie, "A Star is Born." He said how kind she was to the extras, even going so far as to flub her numbers just so the extras could get some overtime pay, shooting them an acknowledging wink while doing so. From his description, it sounded like he was one of the extras in the "Melancholy Baby" number from the "Born in a Trunk" sequence. I am about 98% positive that it is Bill that you see in shadow on the far left of this frame, based upon the photos I saw of him in his youth: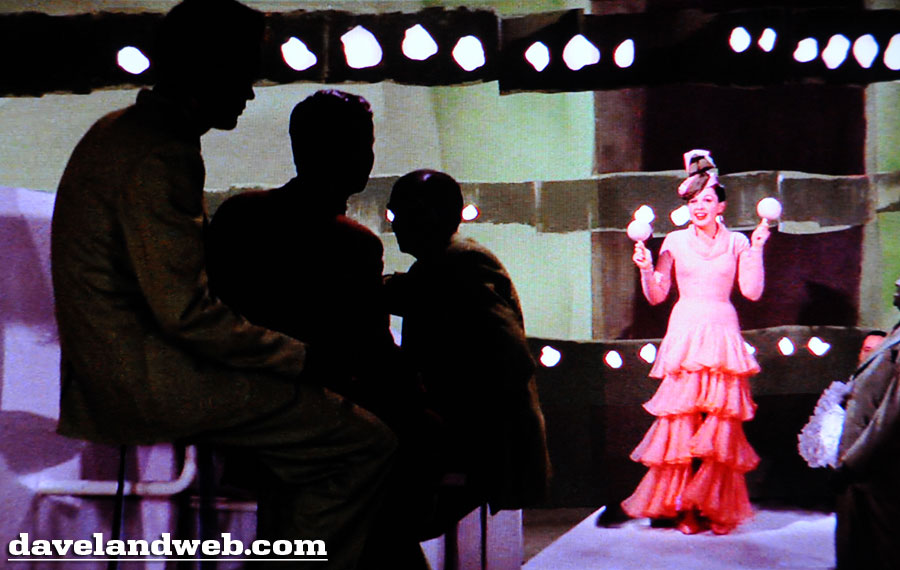 And here again in shadow, 2nd from the right: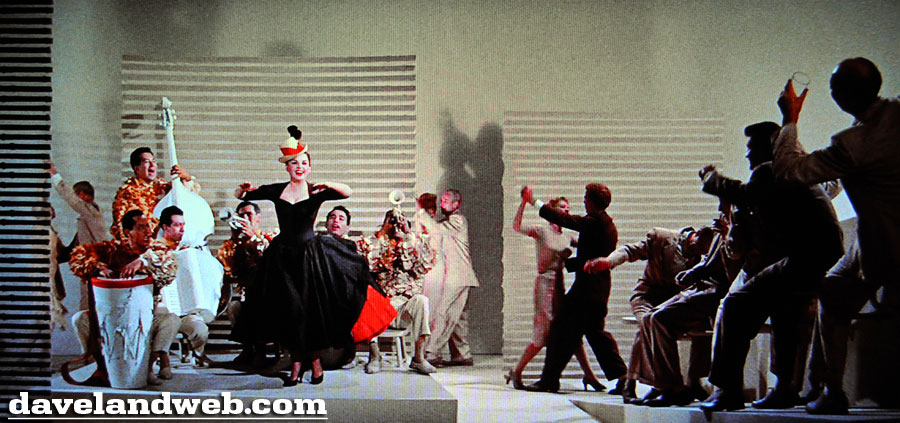 ...and zooming in on the far right: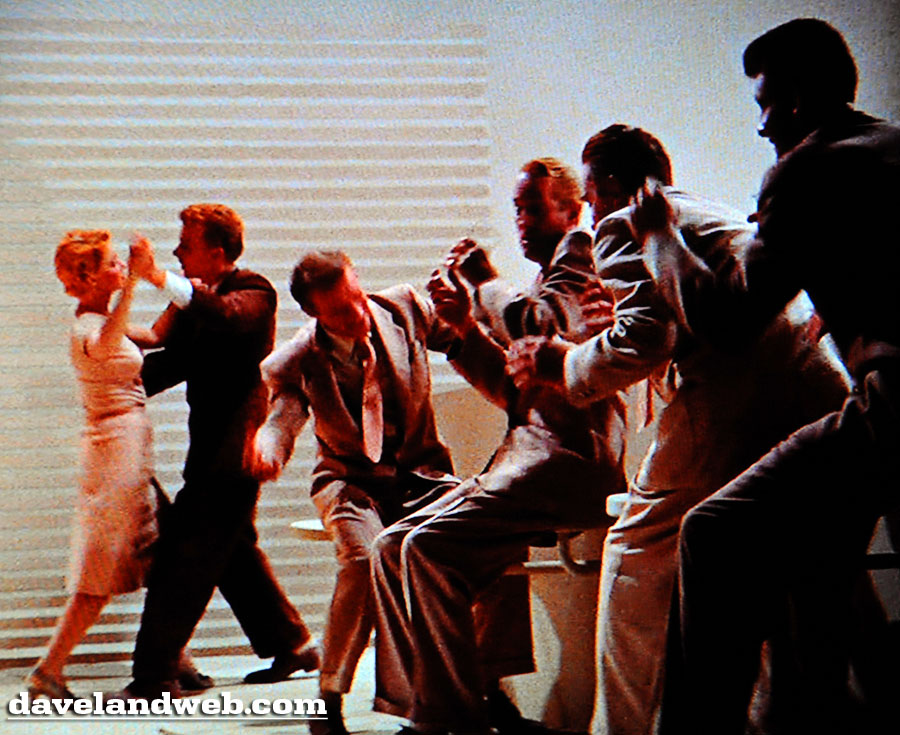 Kenneth did some work on Marilyn Monroe's "Let's Make Love." During the filming, he thought very little of her, as she constantly goofed her lines and just seemed like a veritable mess. Once he saw her on screen though, his opinion changed; as he told me, there was something about her that the camera picked up that was absolutely luminous.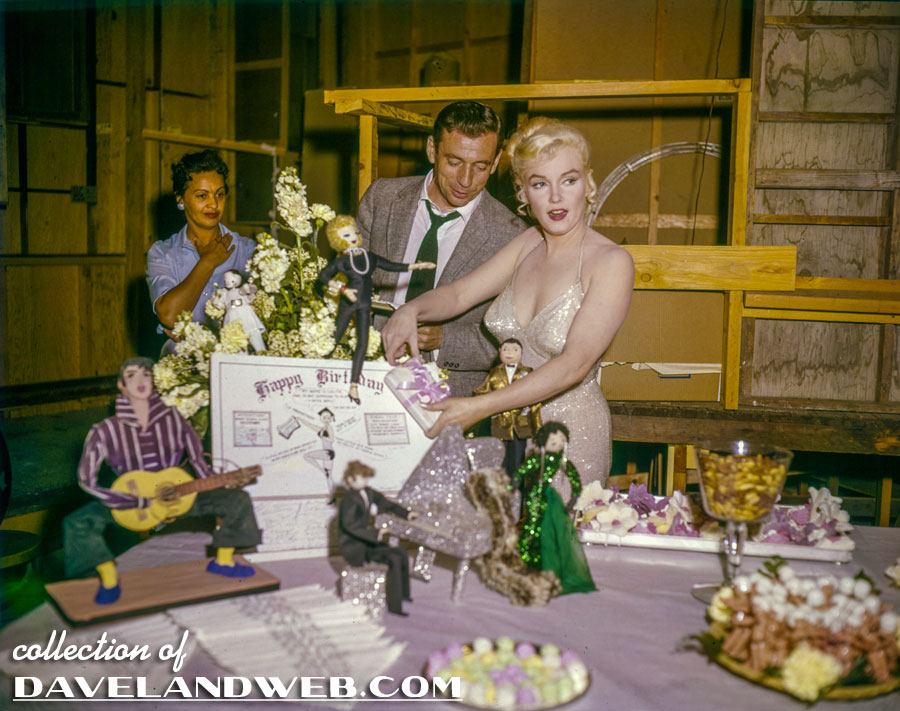 Kenneth also managed to pick up a number of her hairs from a hairbrush left lying around on the set. Part of his veritable treasure trove of "souvenirs" that littered his home and studio. It sure was fascinating snooping around there! Here's another portrait he did of James Dean, and one of Marilyn as well (sorry about the flash...this was taken before I knew better!).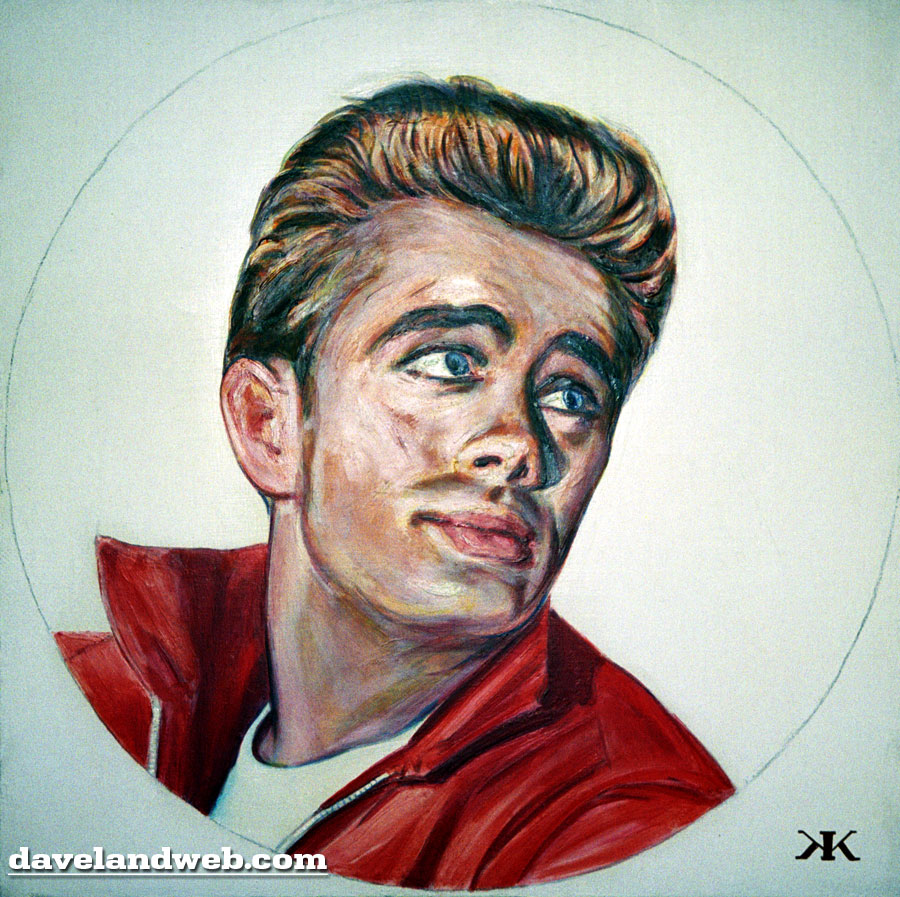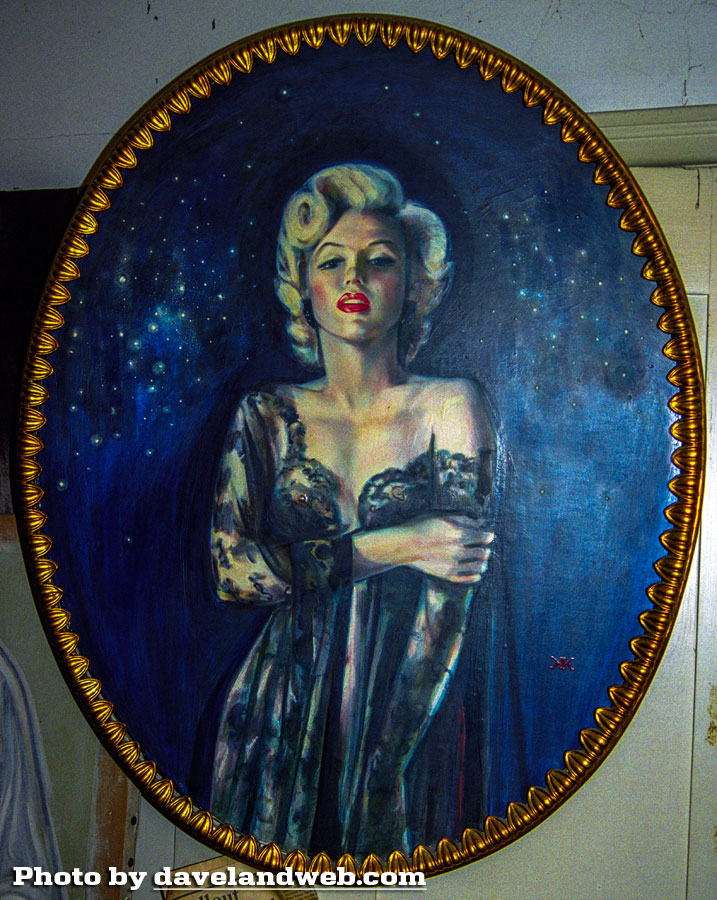 Follow my updates on
Twitter
. To see more Kenneth Kendall art, visit my regular
website
.