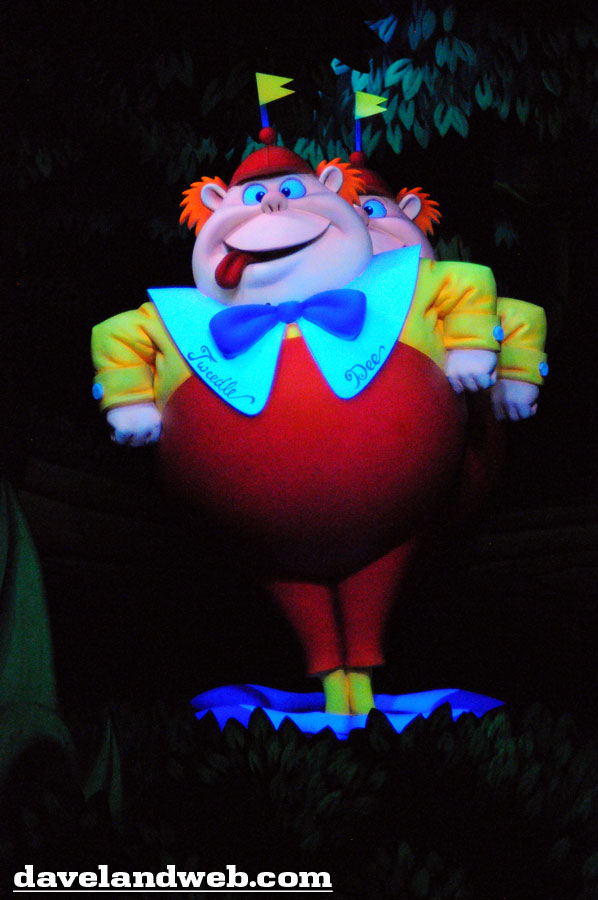 Since the crowds were almost non-existant, Stacy & I tackled the Fantasyland dark rides. First up was Alice; I started to take photos of the temporary rails and then thought...why waste the shots. They look like crap. I'll just wait until the better (and prettier) solution comes along.
Wow—Mr. Toad! What a rare treat, as we practically walked onto this one.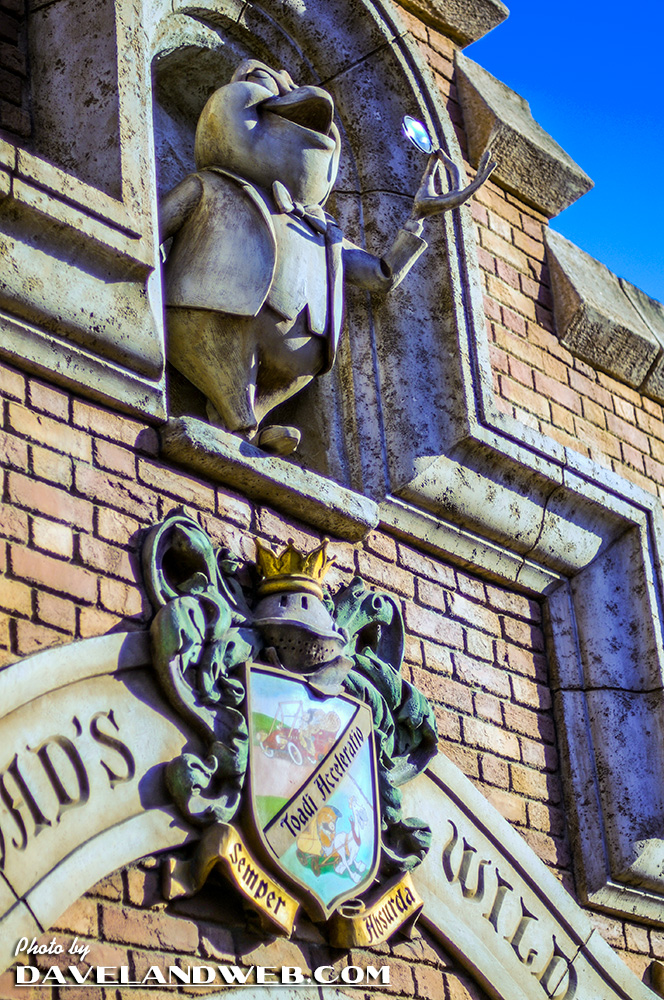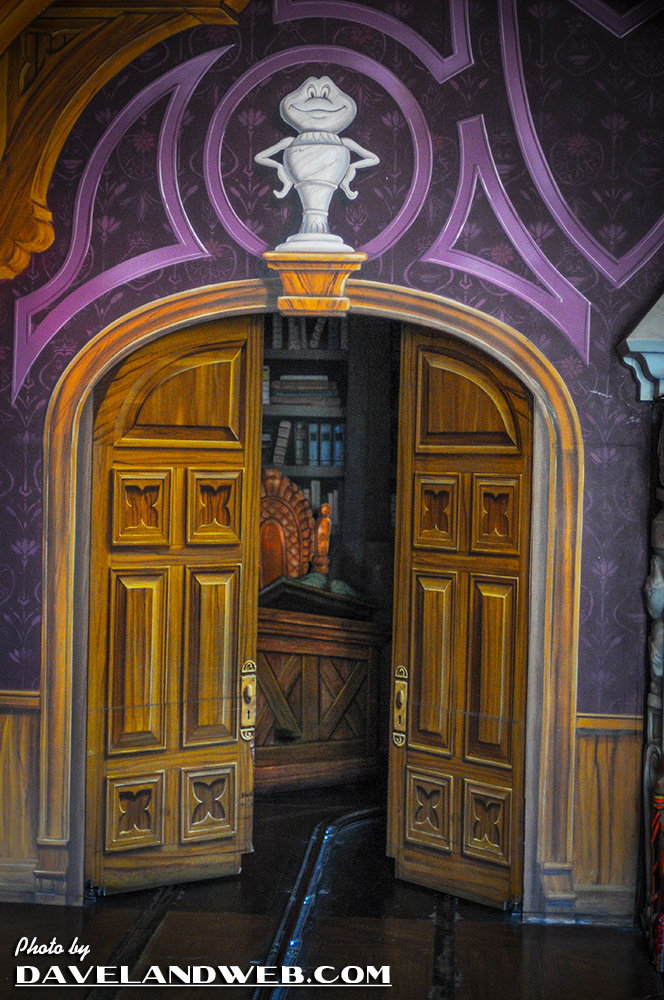 Yup...can still scare the crap out of little kids.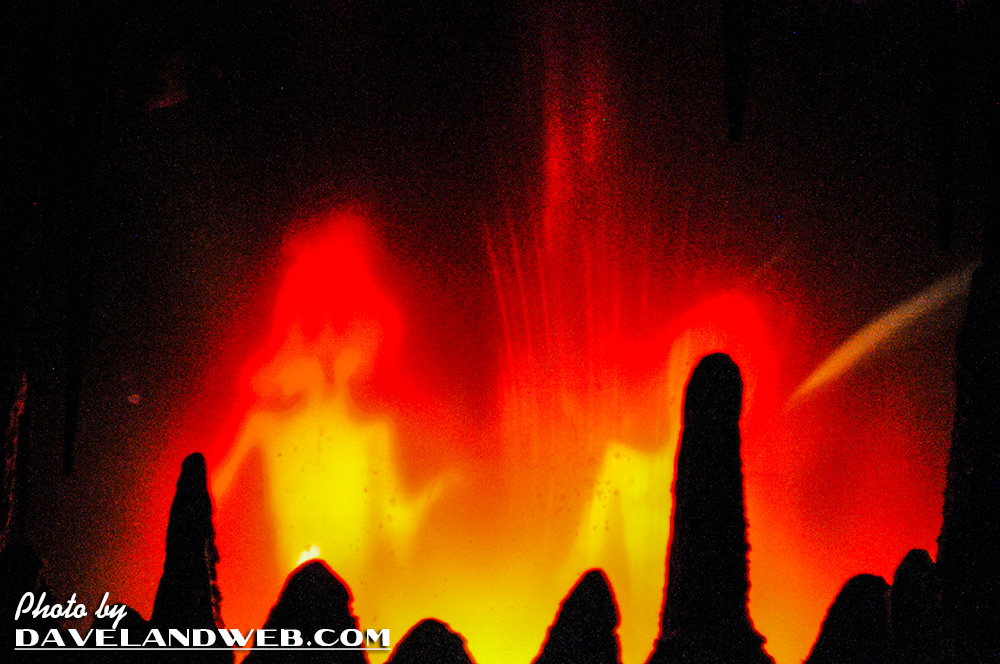 Mr. Toad as Blue Boy: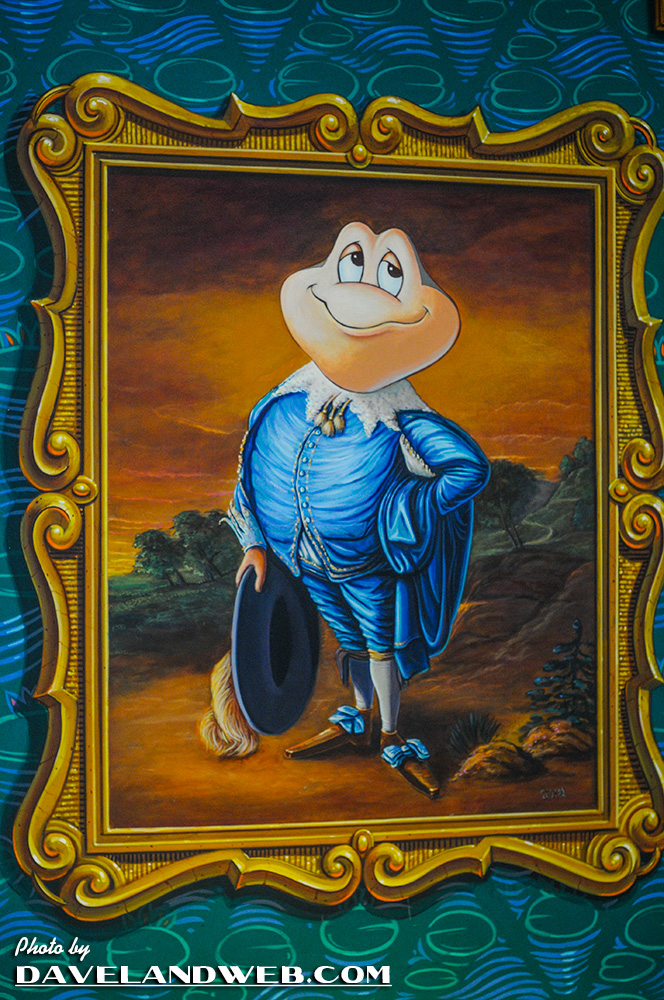 Pinocchio? Aw, what the heck—we'll ride him too. Like I said: walk on...no wait.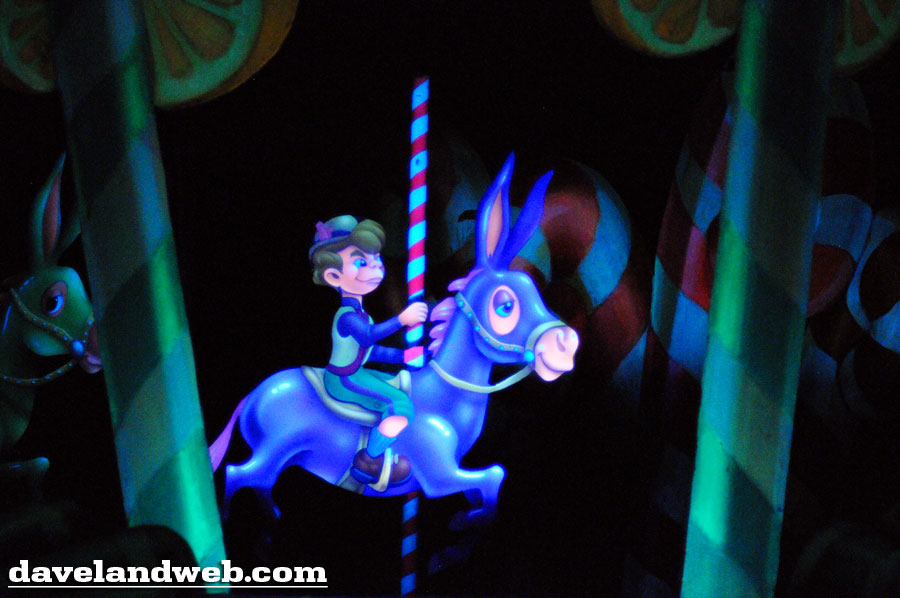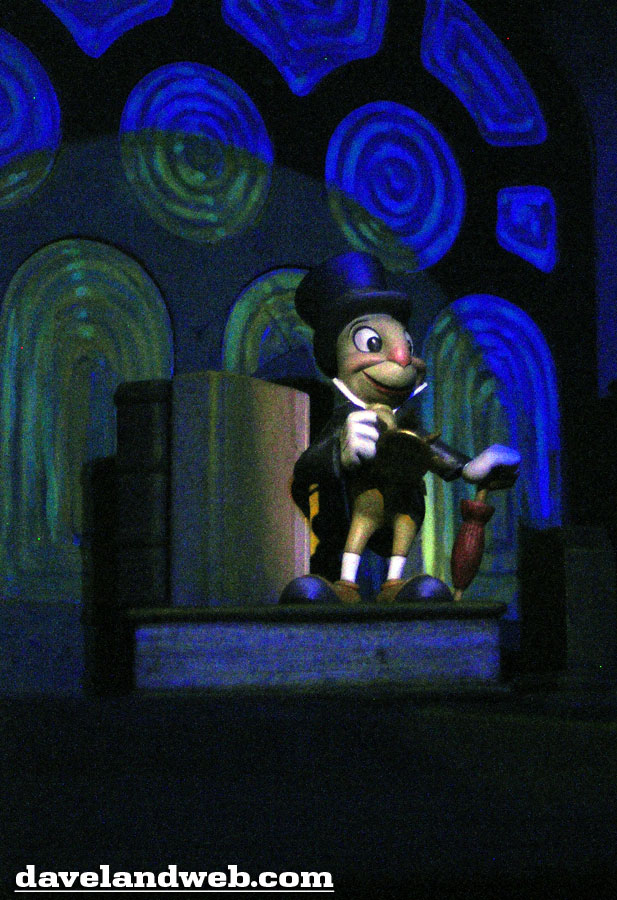 And once again, I got another chance to capture the new lighting effects on Snow White's Scary Adventures. Had to get a few of the line queue first though.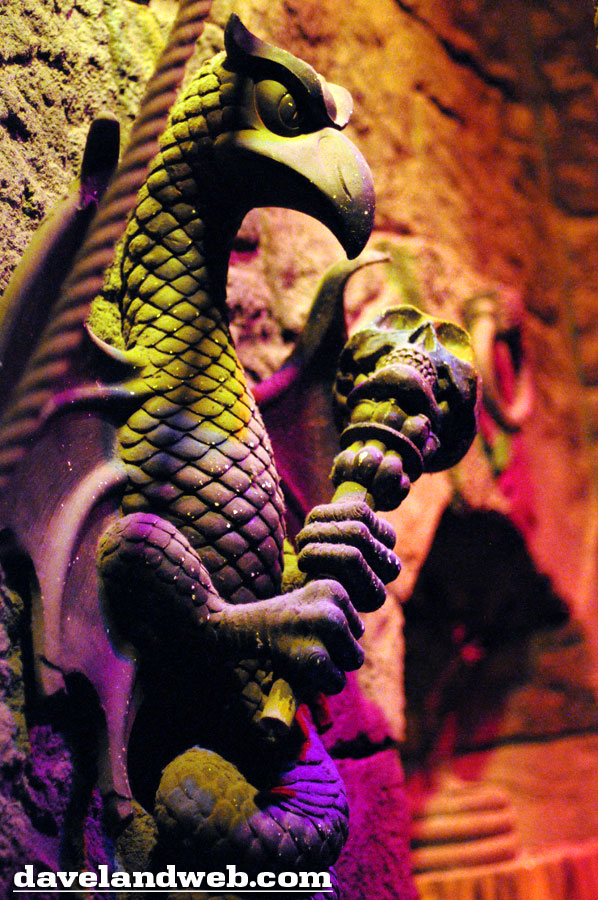 The bird in shadow; a simple yet every effective atmospheric illusion: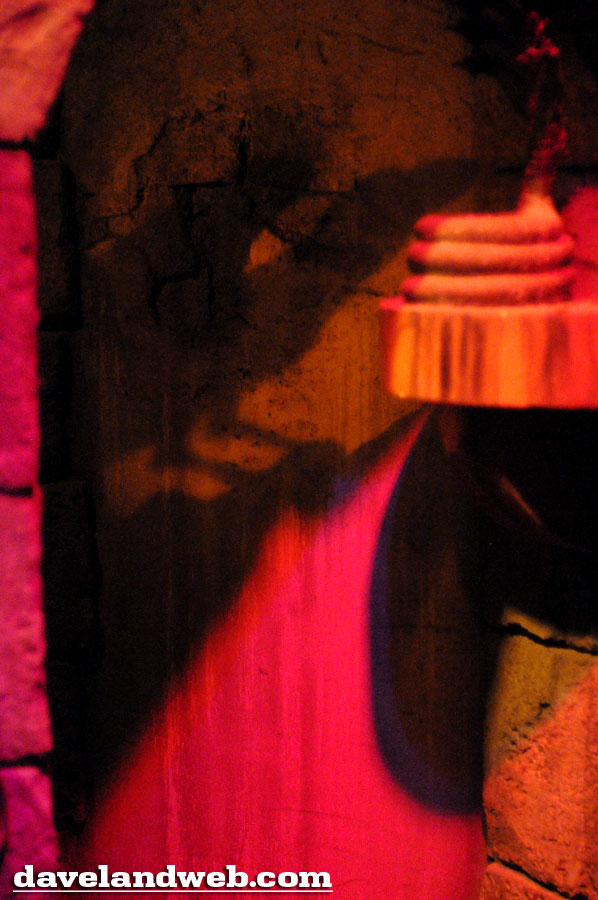 Please don't try this recipe at home!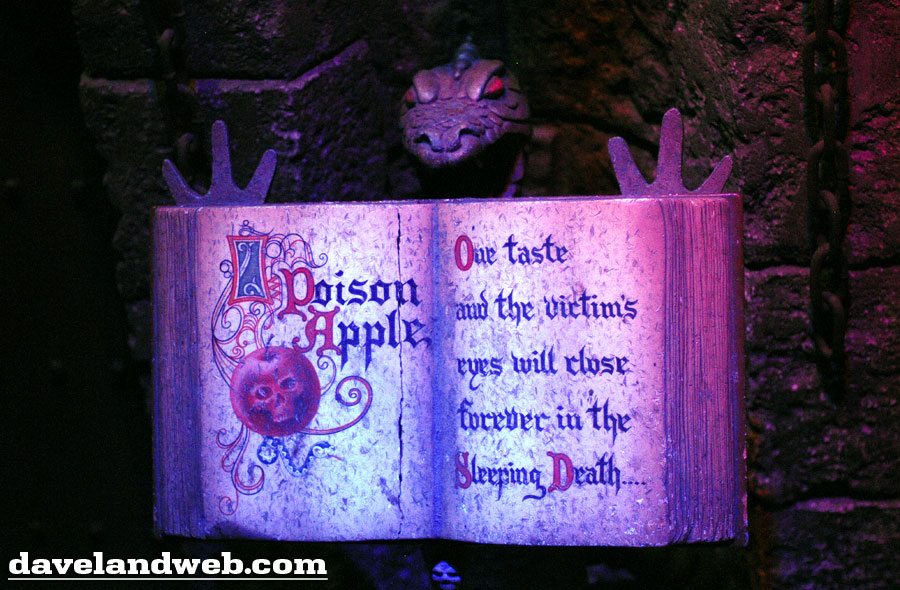 Snow seemed happy to see us—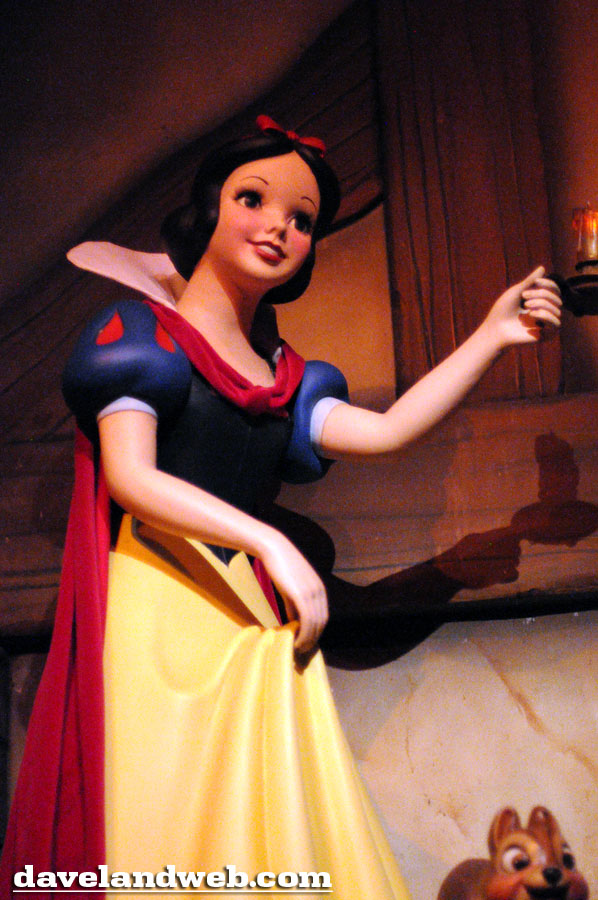 but our interuption of the Evil Queen yielded a much less friendly welcome!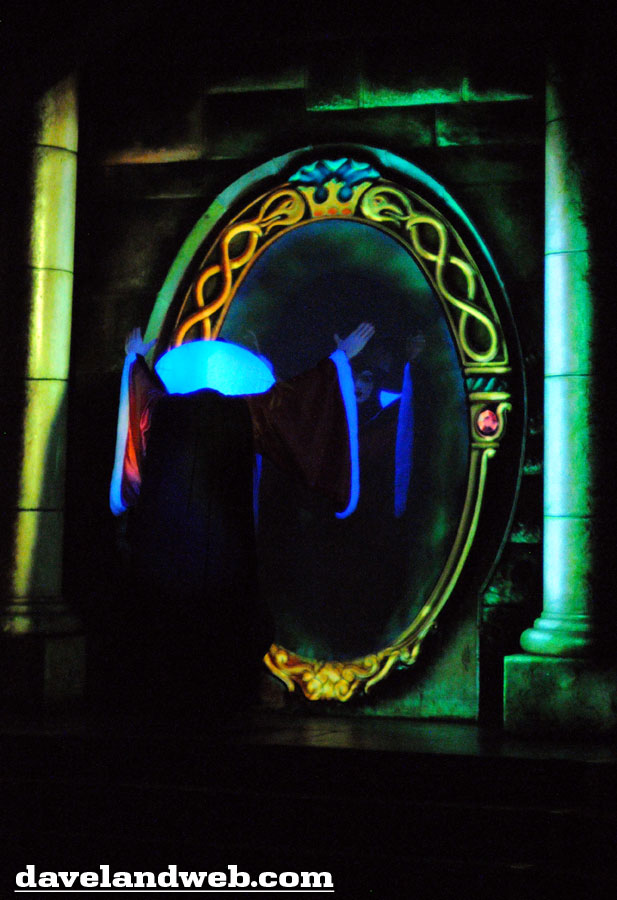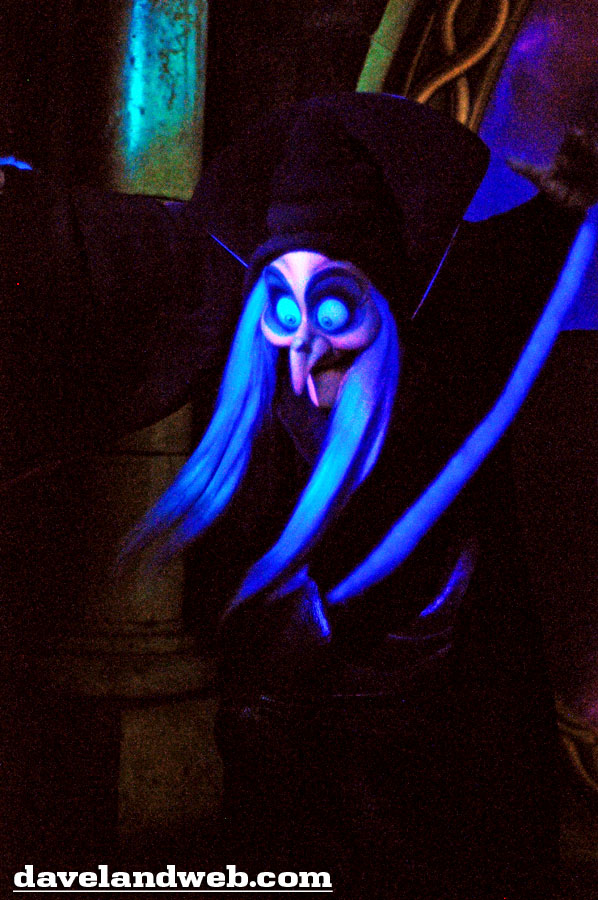 The Dwarves seemed to be in as much of a hurry as we did to get away from her!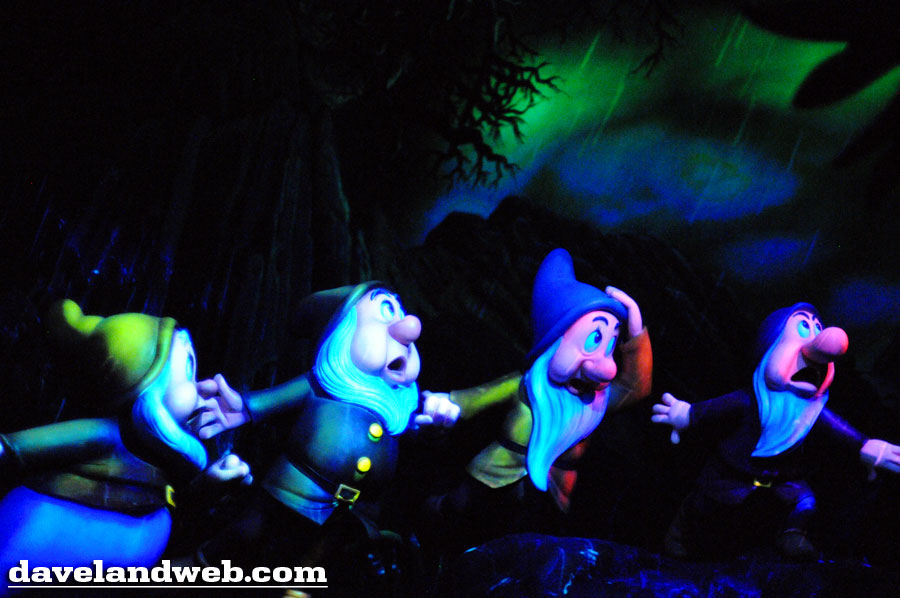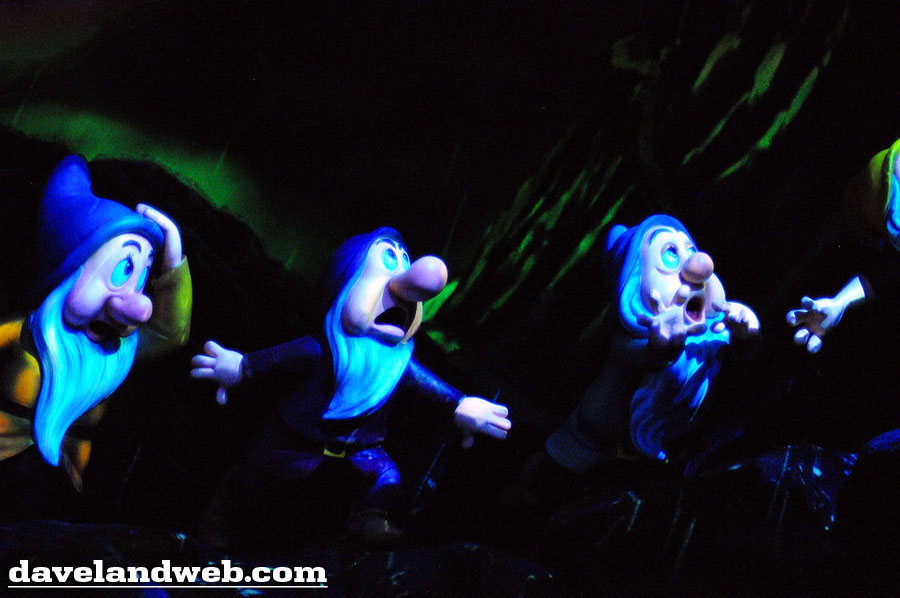 Nothing like a nice unsettling feeling of impending doom when leaving an attraction: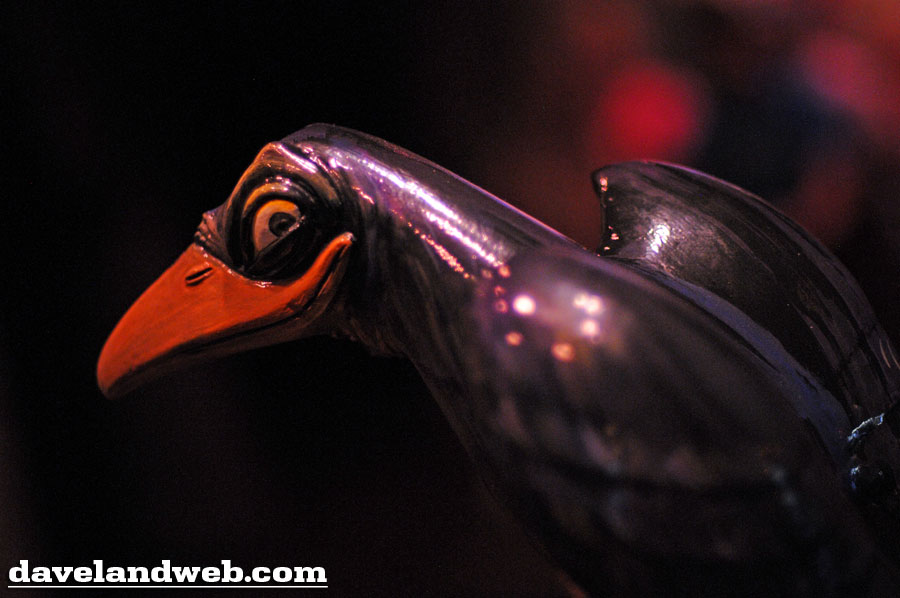 For the longest line of the day, clocking in at around 15 minutes, Peter Pan took the prize. All seemed A-OK in the nursery. From just the right angle, you can see "Disney" and "Peter Pan" spelled out in the blocks on the floor.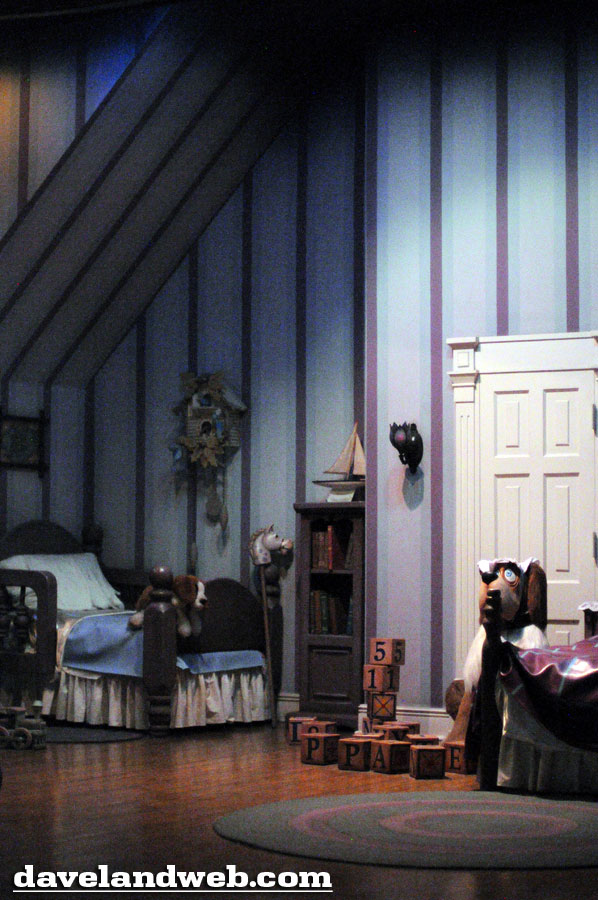 The soon-to-be-open meet & greet for Rapunzel, oops, I mean Tangled, is just about ready for guests: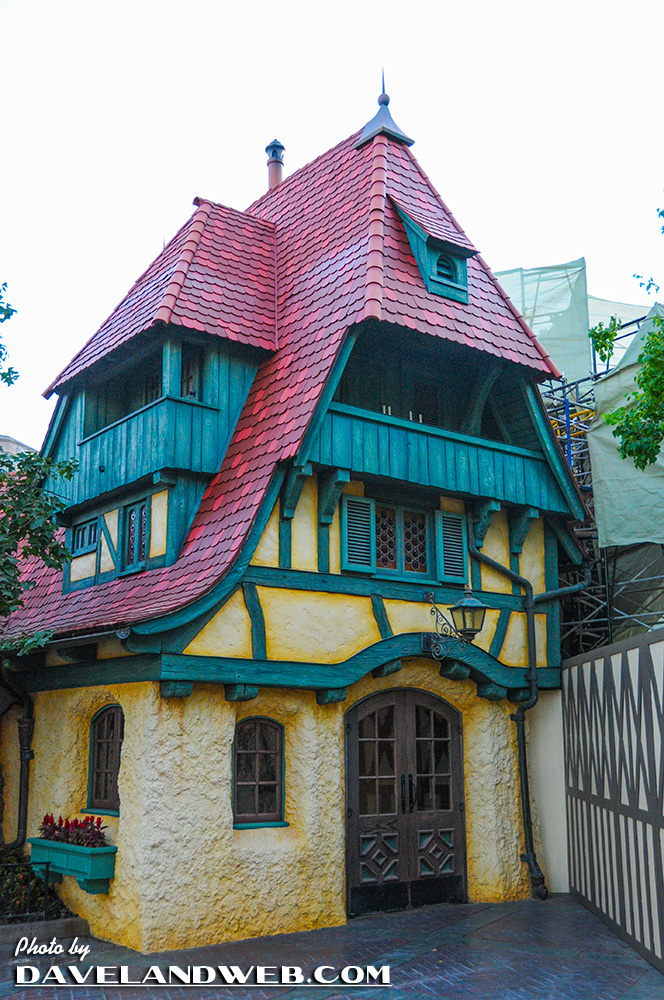 Big Thunder Ranch is decked out for Halloween: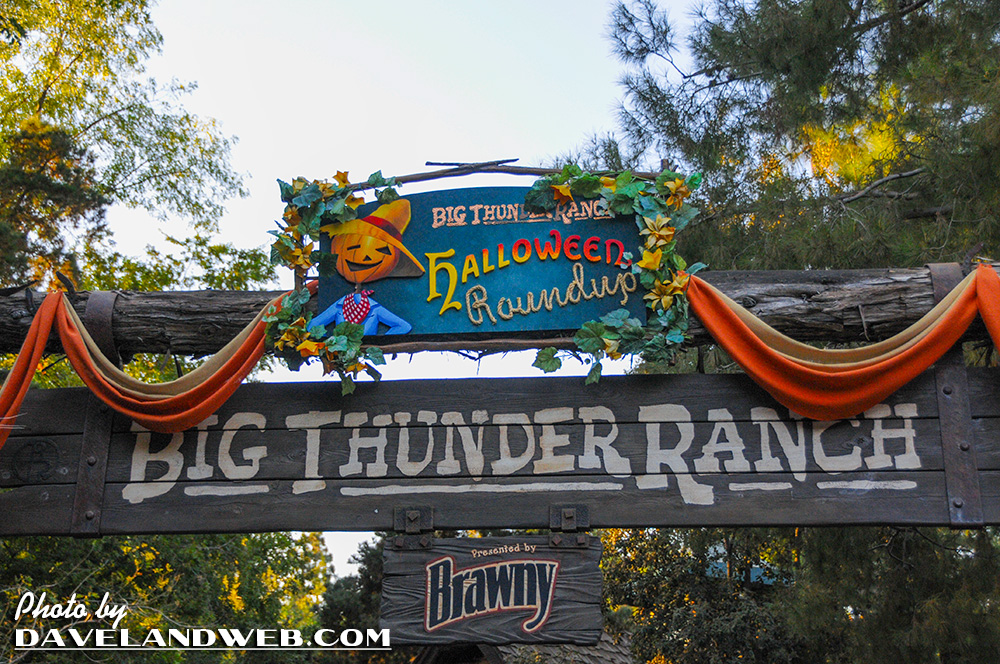 Nothing like the warm glow of sunset to make the park sparkle even more: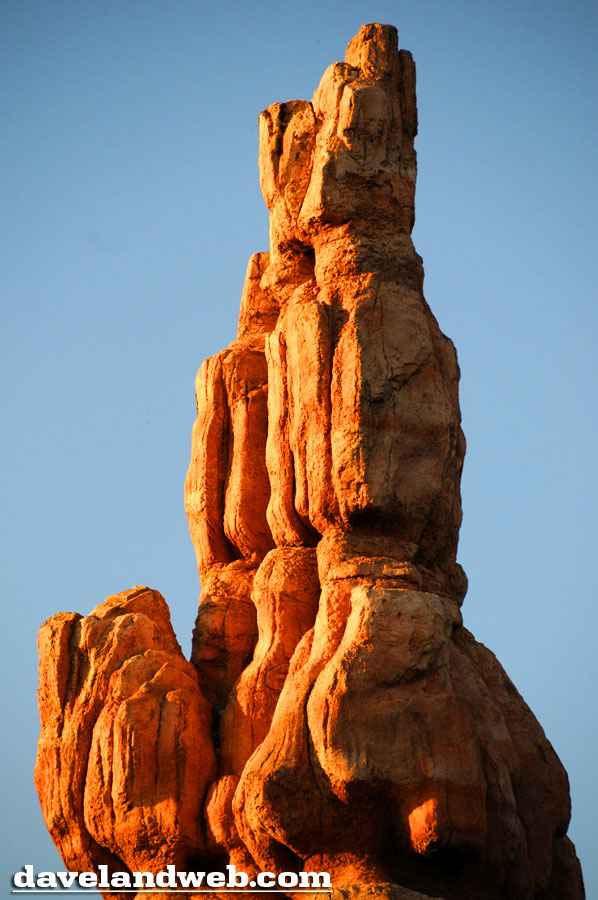 For those of us who like a side of creepy with our Halloween, the display of Dios de los Muertos is a welcome sight: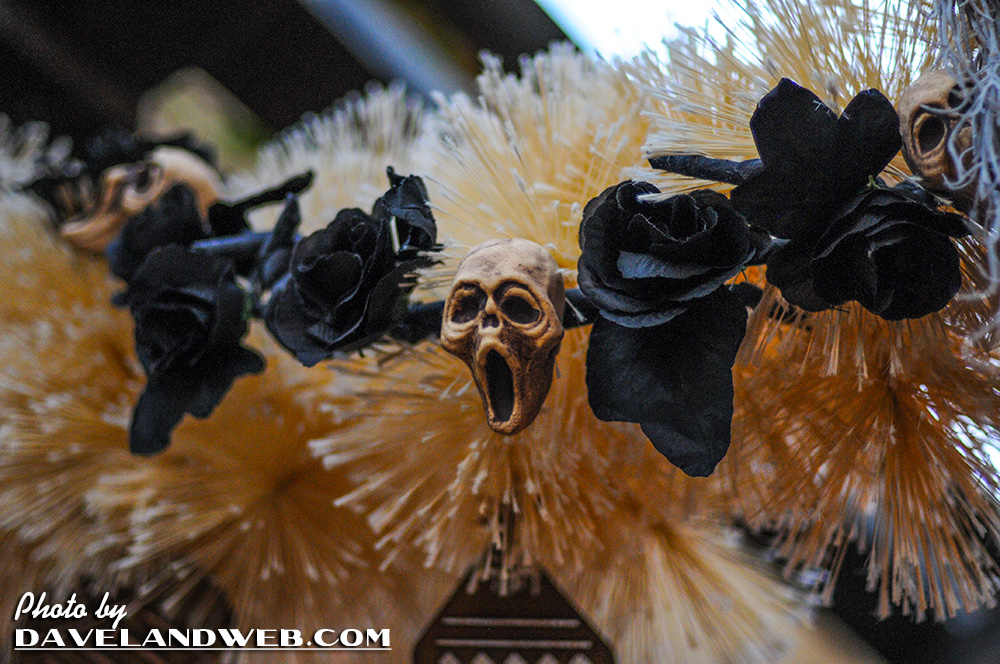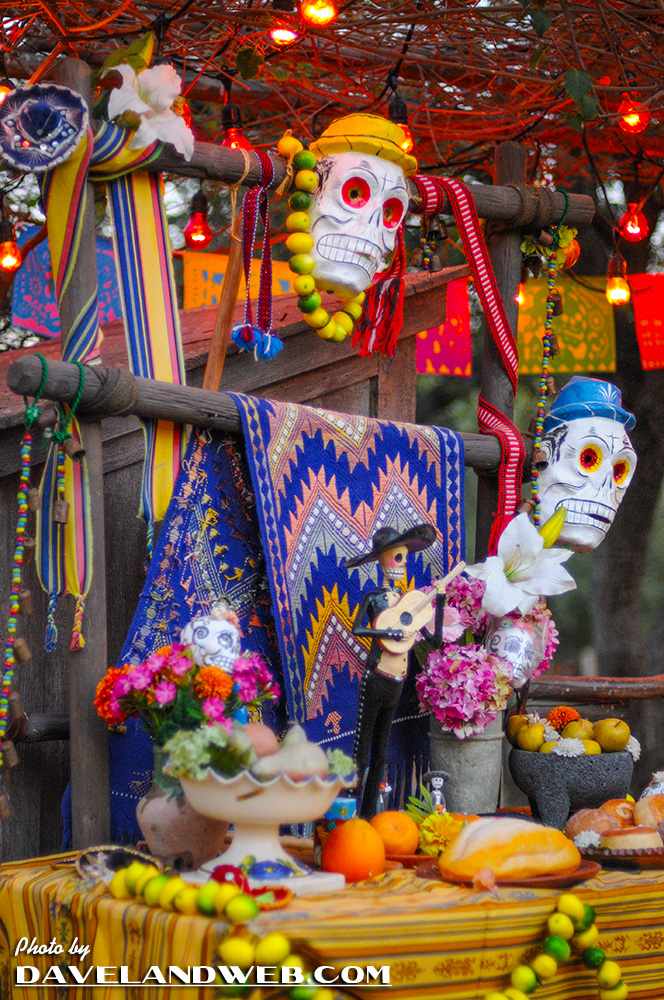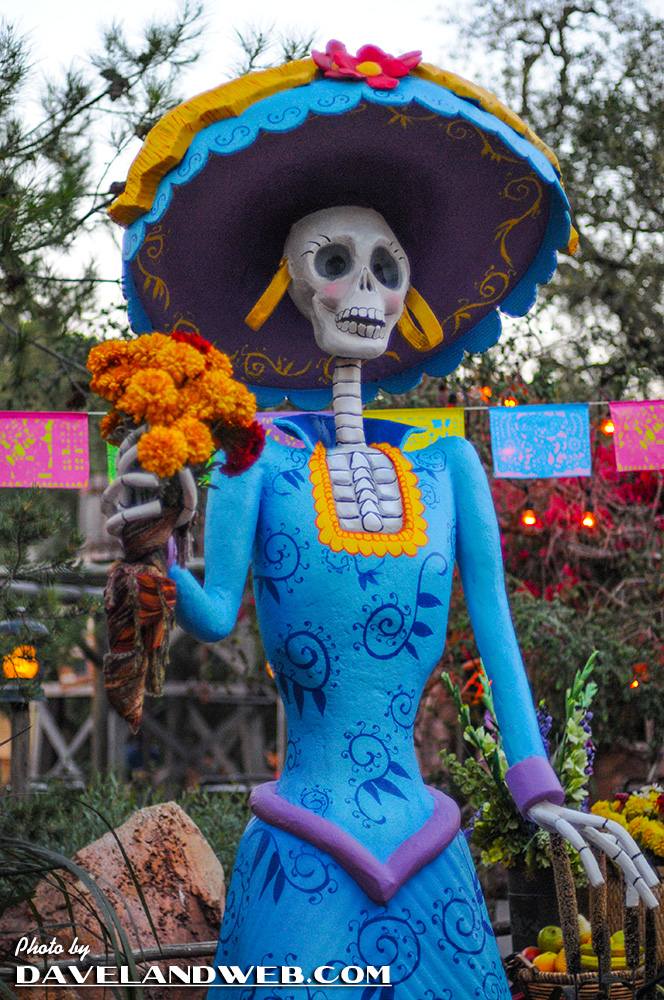 Now that the sun was down and the closing of Disneyland was imminent, Stacy got down to some serious shopping and I did what I enjoy most: take photos. Hope you enjoy a few detailed shots enhanced by the glow of lights: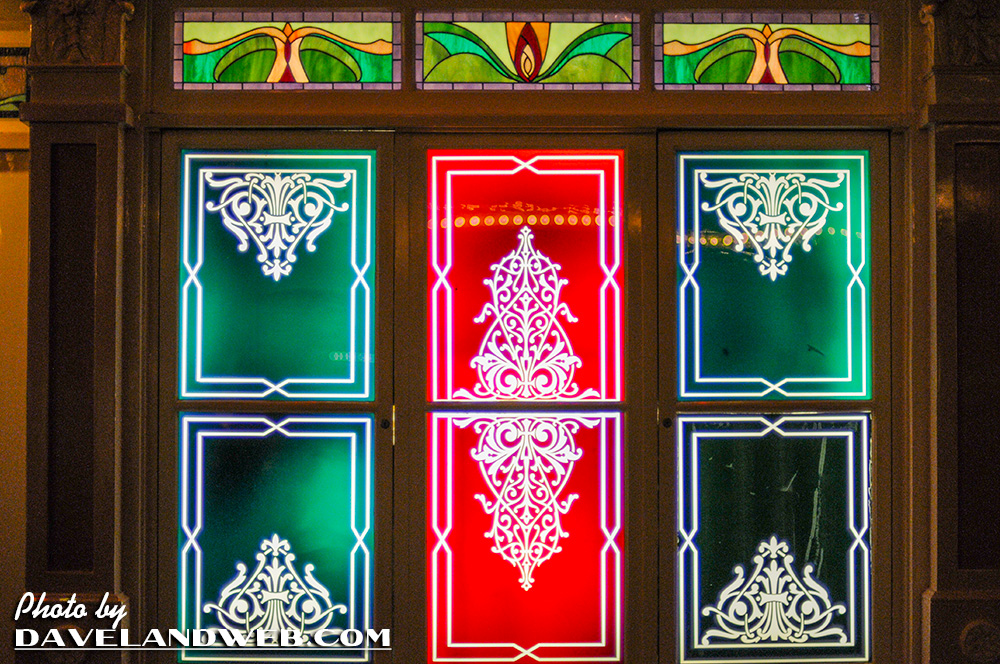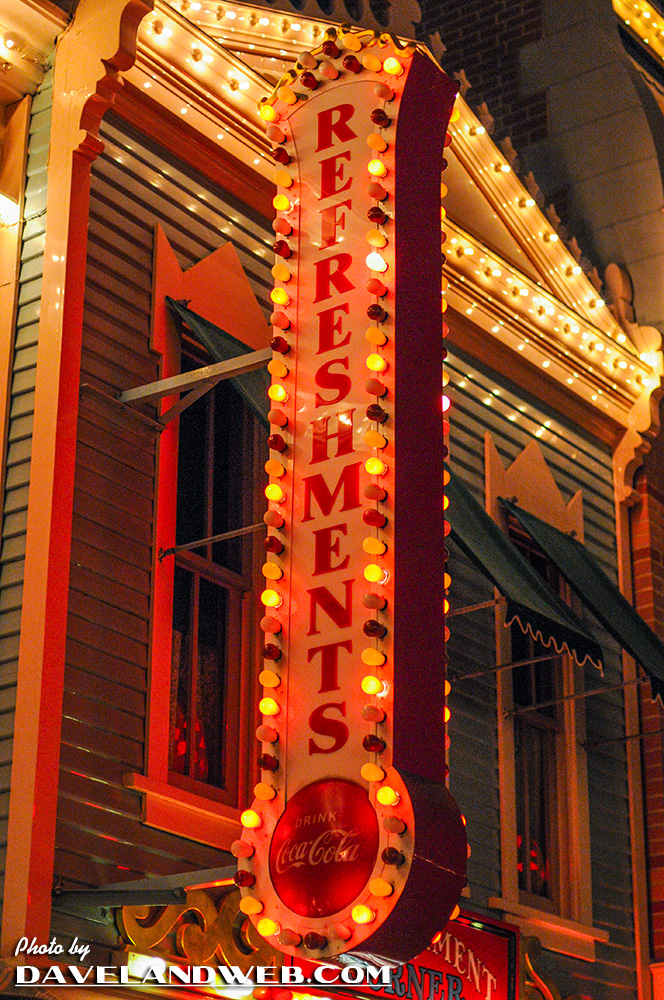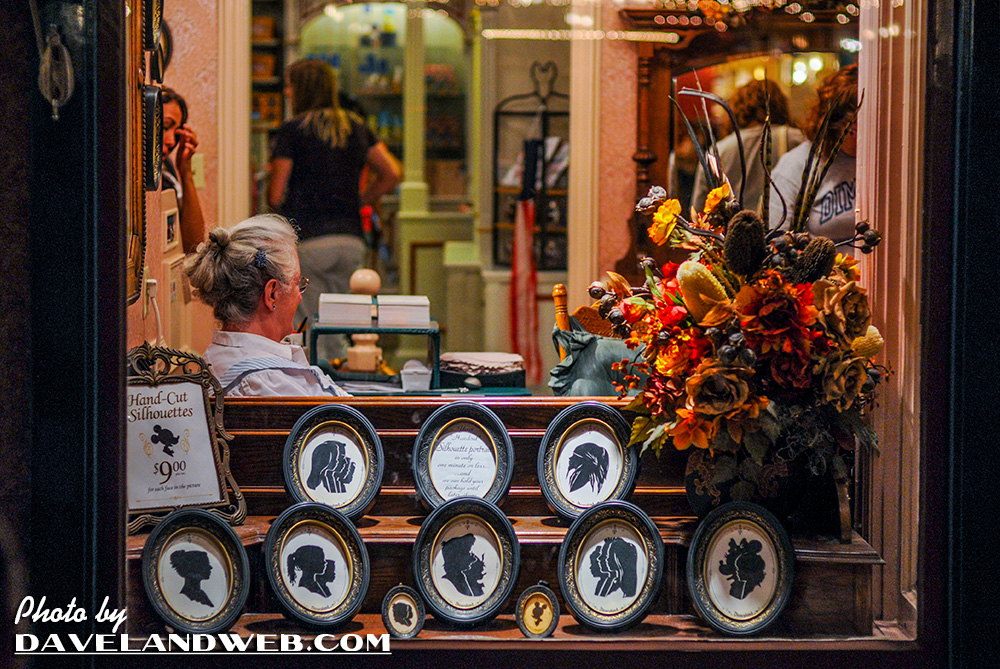 Is nothing safe from Pirates anymore?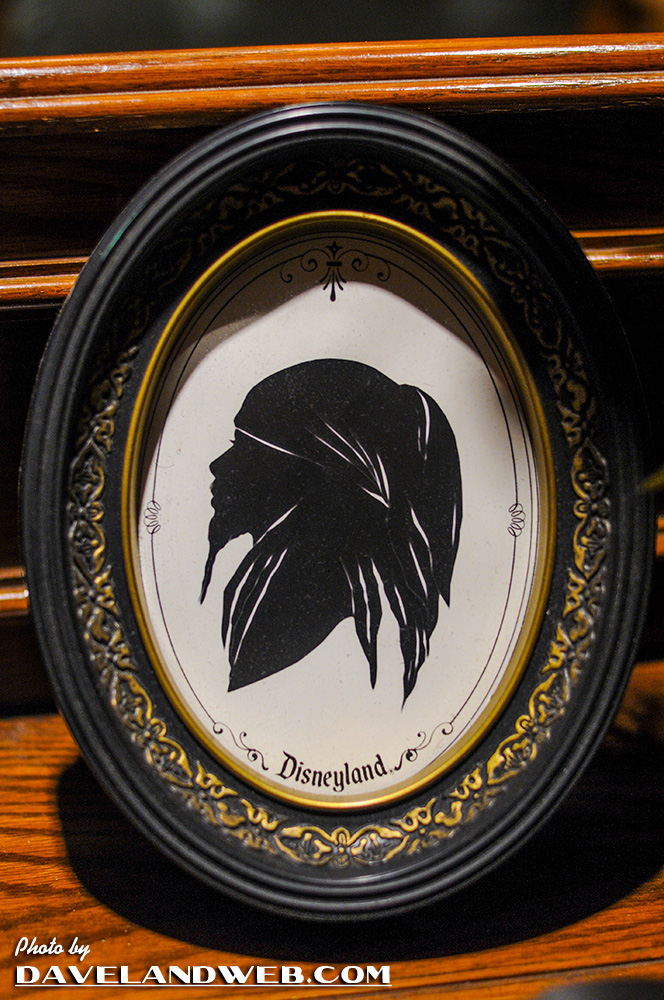 As a parting shot, here's the billboard for World of Color located at the Tram Station near the parking garage: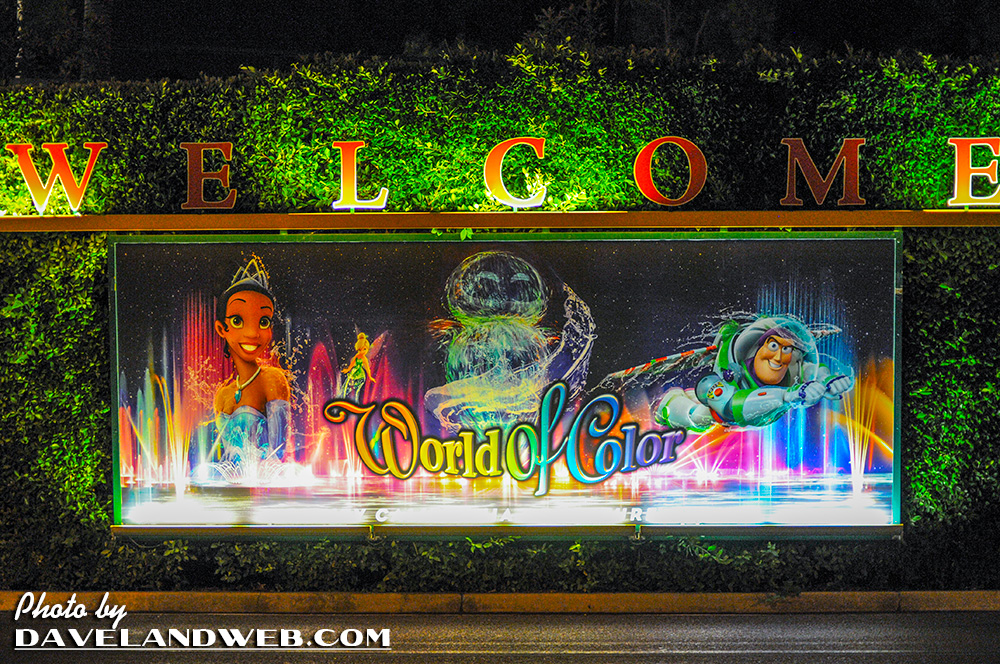 Stayed tuned as another trip report will be coming soon in the near future.
In other Disney news...while we were at Disneyland, Stacy went bananas when her Blackberry alerted her that the new limited edition line of Disney Villain Makeup by MAC Cosmetics was being released and ready to order! While she furiously filled up her online shopping cart, I continued to shovel down my dinner of Grilled Citrus Chicken at the Rancho del Zocalo. Here are some photos of the fruits of her labor: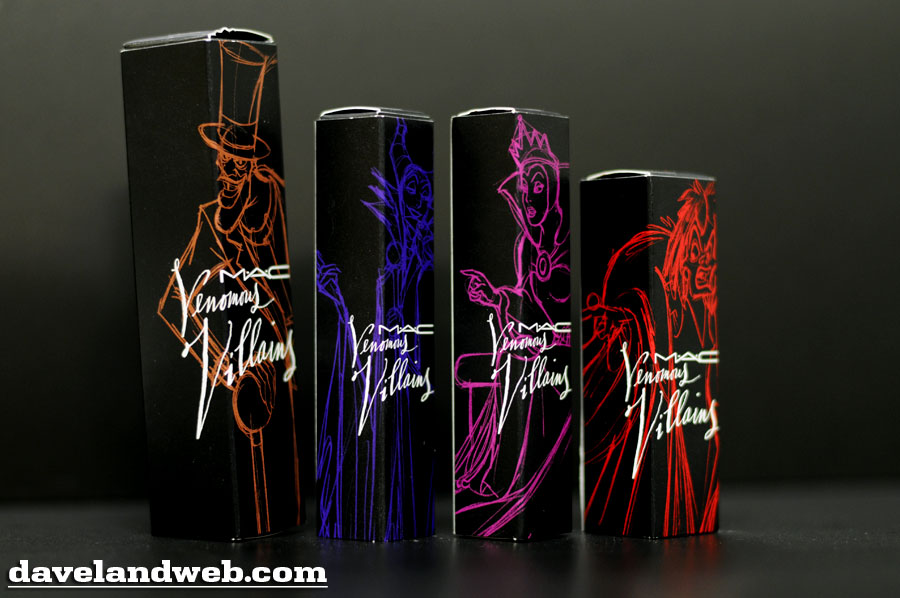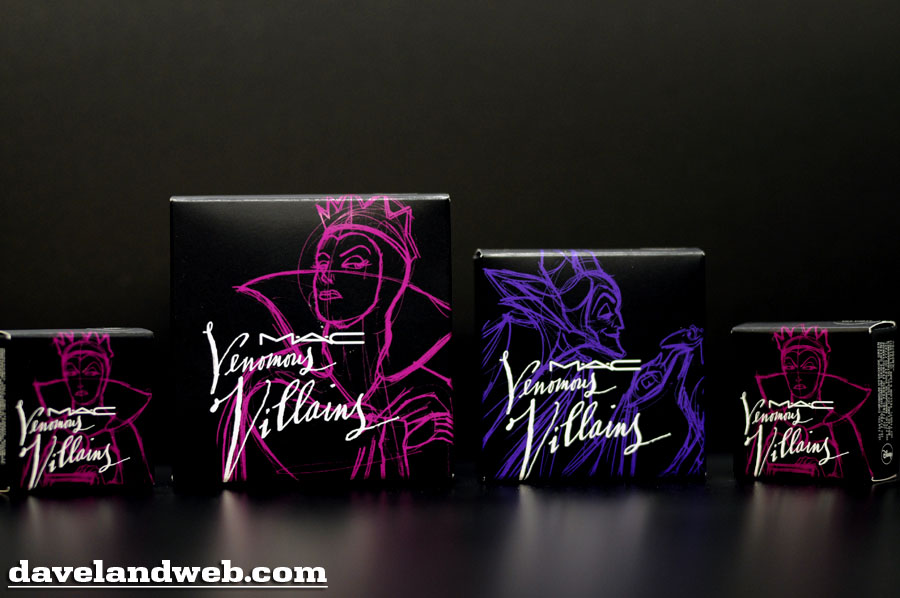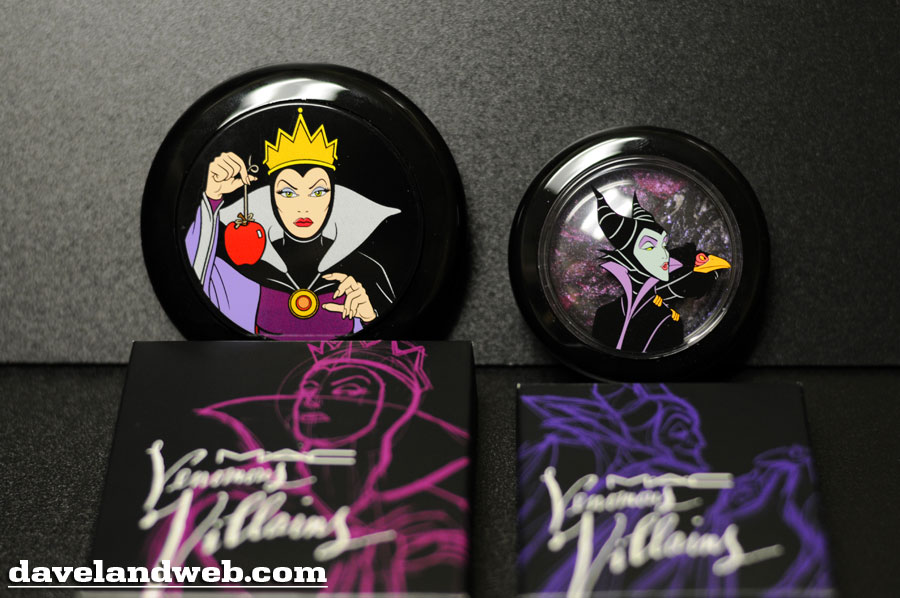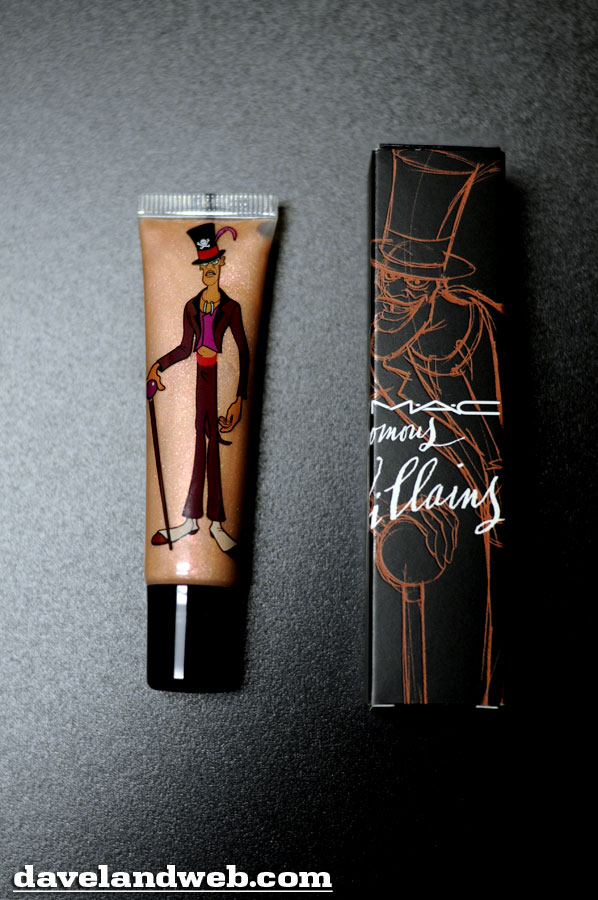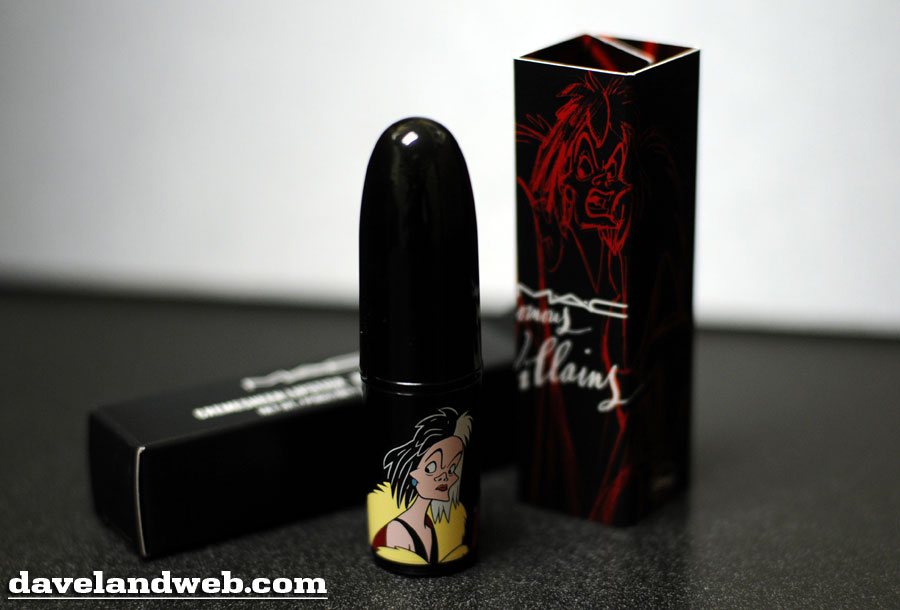 The Venomous Villains represented include Maleficent, Dr. Facilier, The Evil Queen, and Cruella de Vil. Good luck finding it; apparently the stuff pretty much flew out the window.
Follow my updates on Twitter. View more vintage & current Disneyland photos on my regular website.