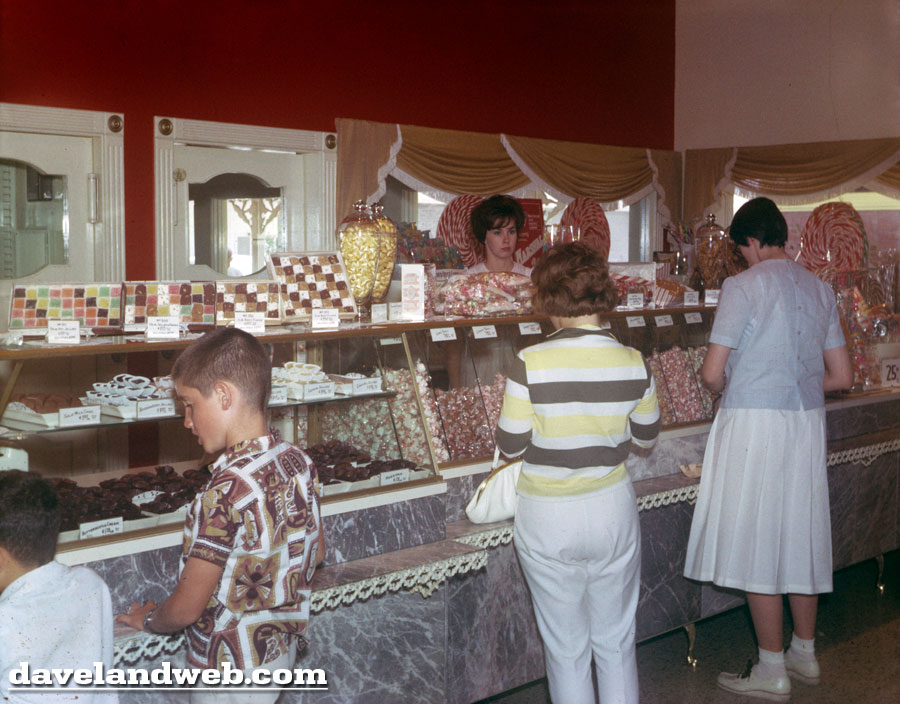 Thanks to eagle-eye reader and Knott's afficianado Chris of
http://meettheworldinprogressland.blogspot.com/
, I learned that what I thought was a Disneyland Candy Palace interior is actually the Candy Parlour from Knott's Berry Farm (insert sad noise here). Regardless, I'll still take a few of those 2 pound boxes of fudge for $2.50!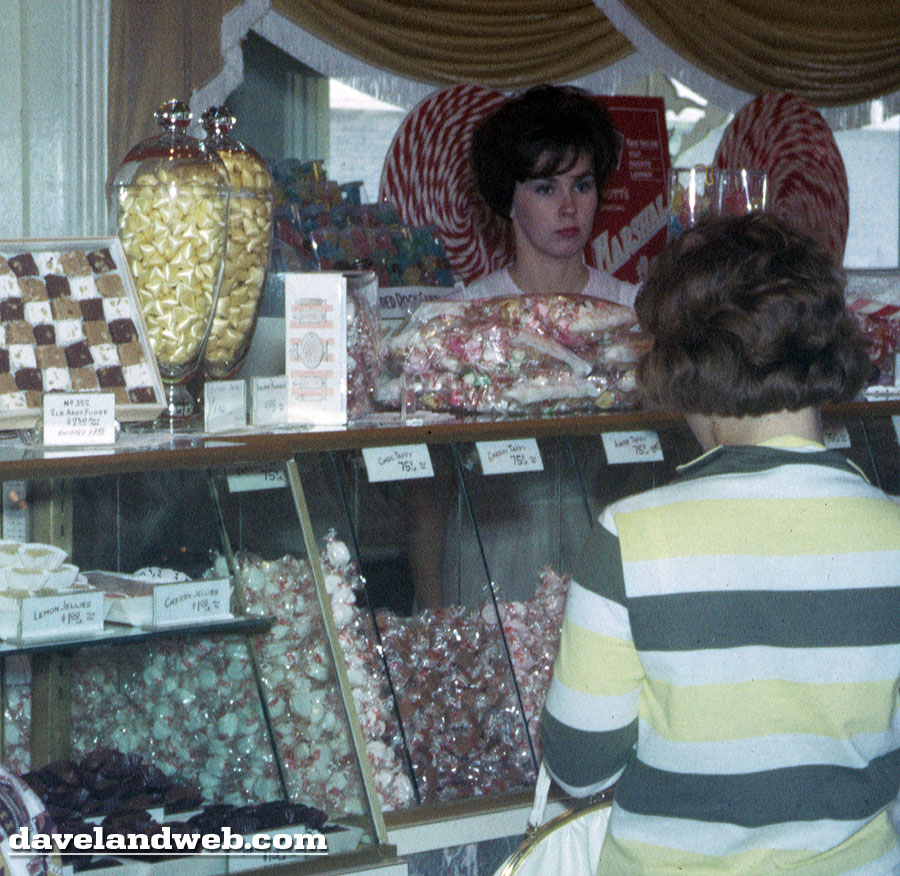 In the front window of the Wurlitzer Shop on Town Square (at Disneyland, not Knott's!), you can see this cool little musical contraption: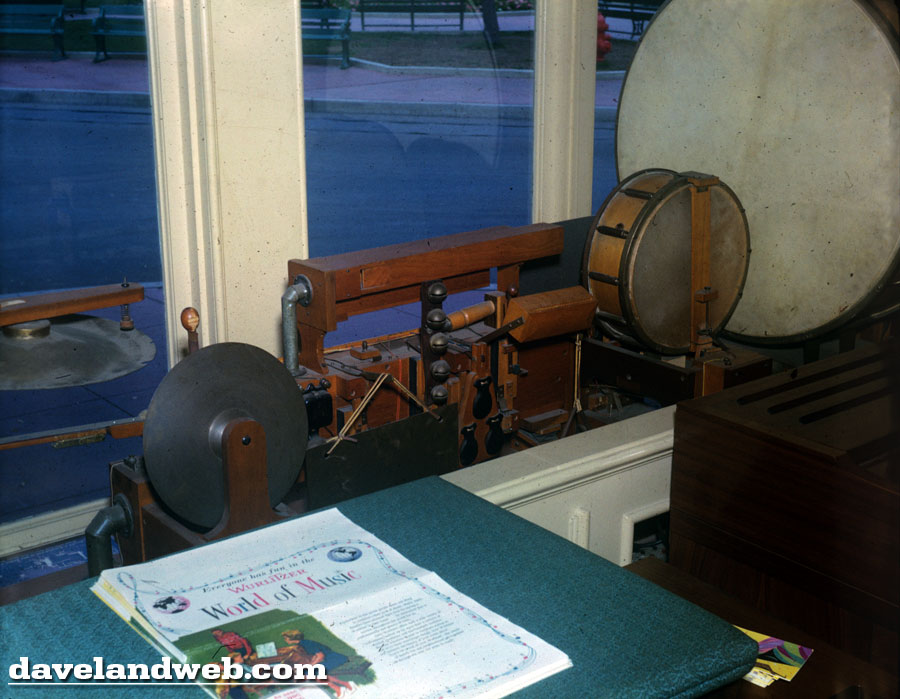 Zooming in for a closeup of the Wurlitzer brochure which tells you that EVERYONE has fun in the Wurlitzer World of Music!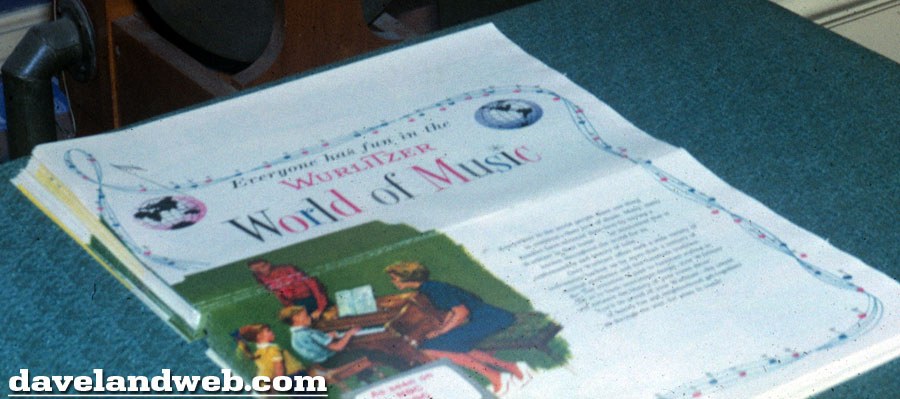 More interior shots to come!
Follow my updates on Twitter. View more vintage & current Disneyland photos on my regular website.