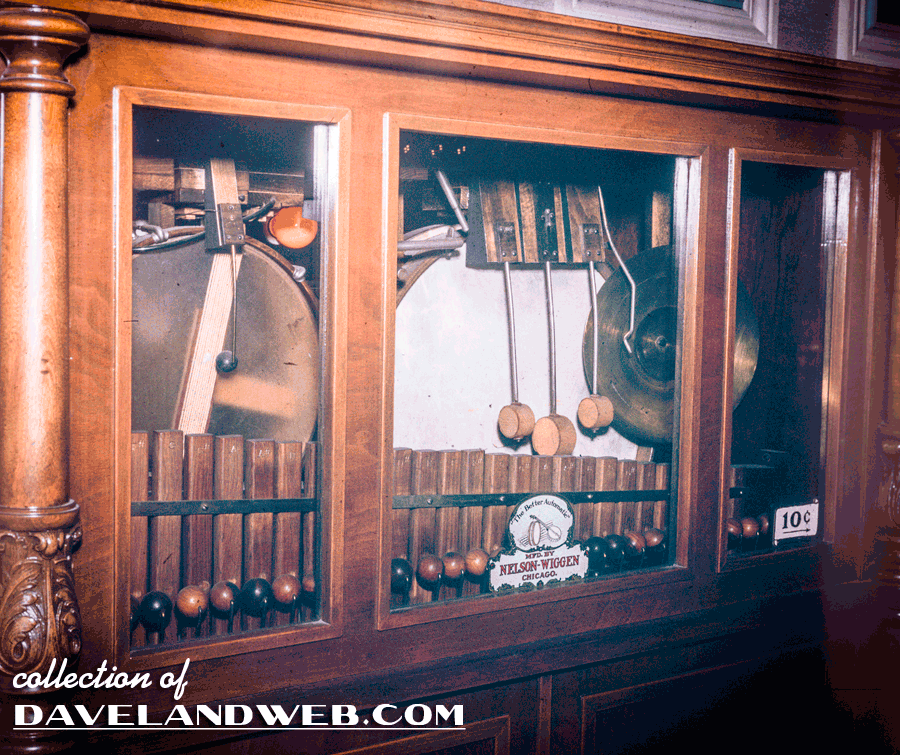 The Penny Arcade had (and still has) a ton-o-musical-contraptions. Here's a genuine FauxD© look at some of those Rube Goldbergs. This one is a coin operated piano made by the Nelson Wiggen Piano Company, which operated between 1922-1929. Their machines were known for being encased in high quality furniture-type cabinets.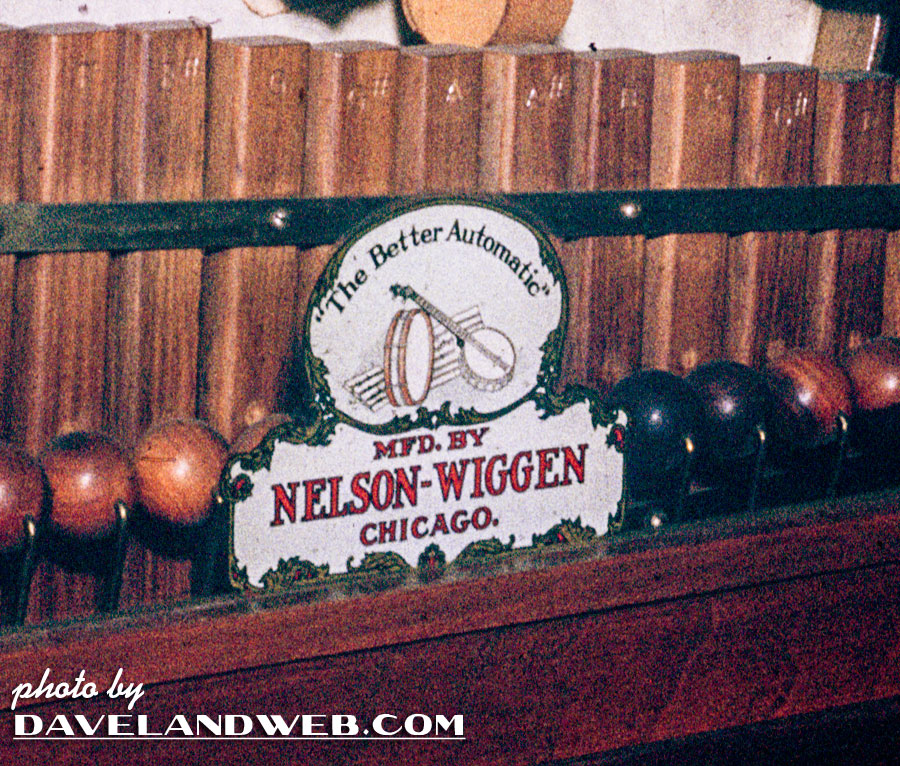 Here's a Welte Band Organ (just what every home needs!):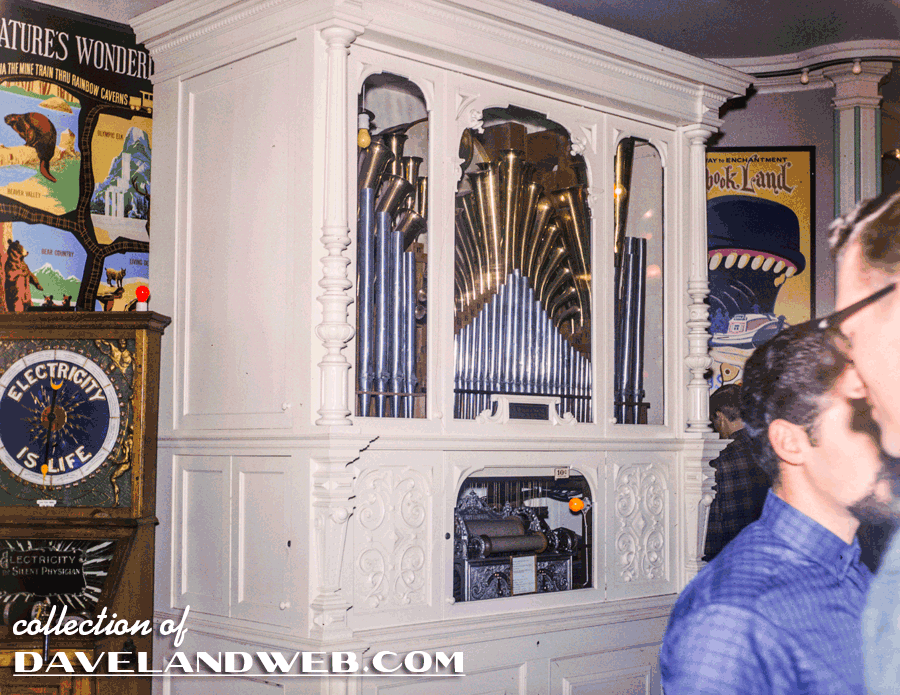 With a closeup of the nearby electricity machine; seems a little kinky to me for Main Street!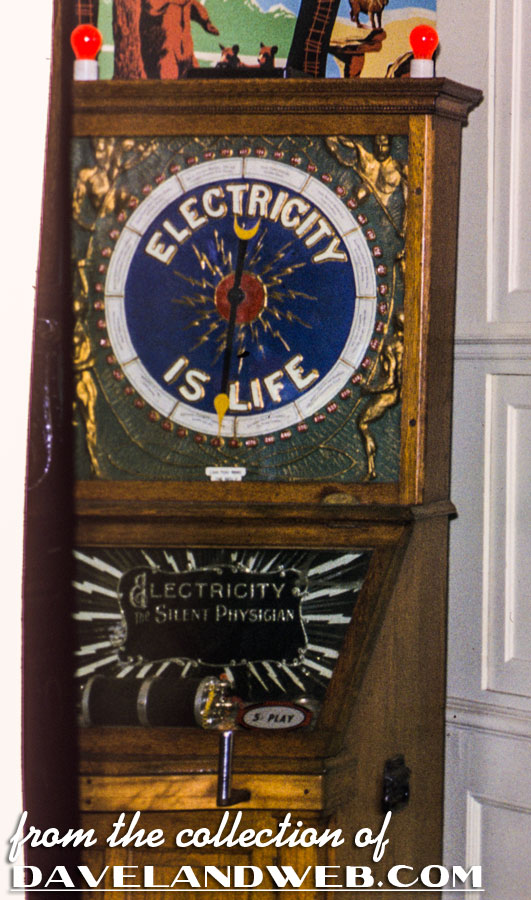 The photographer took another closer shot of the Welte—it's almost as if he heard my request from 50 years into the future!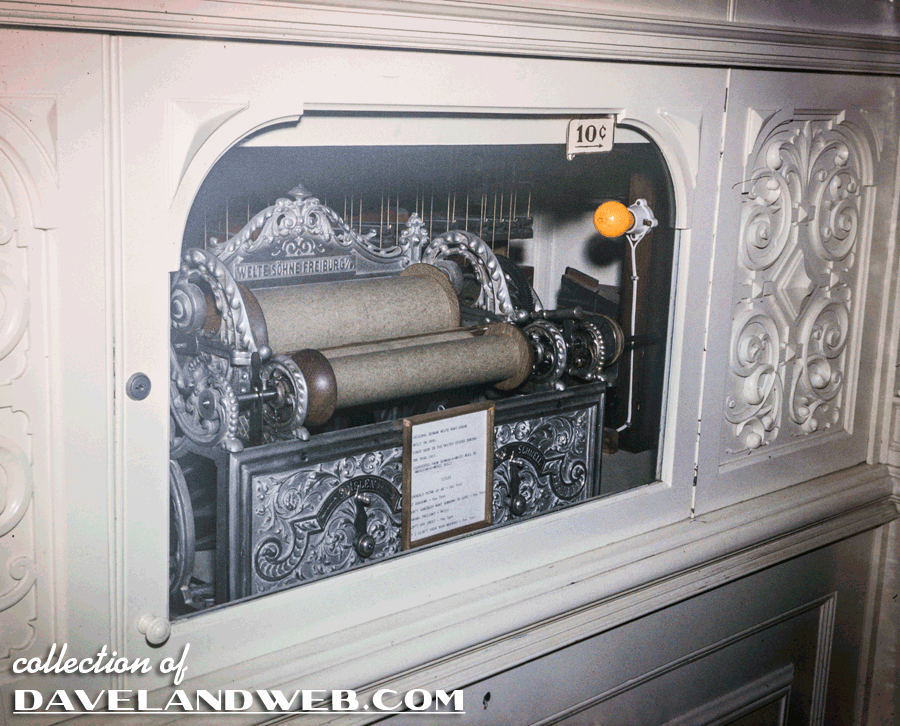 ...and here I zoom in to learn that this machine is from 1890. Which one of the 6 tunes listed would you care to hear first?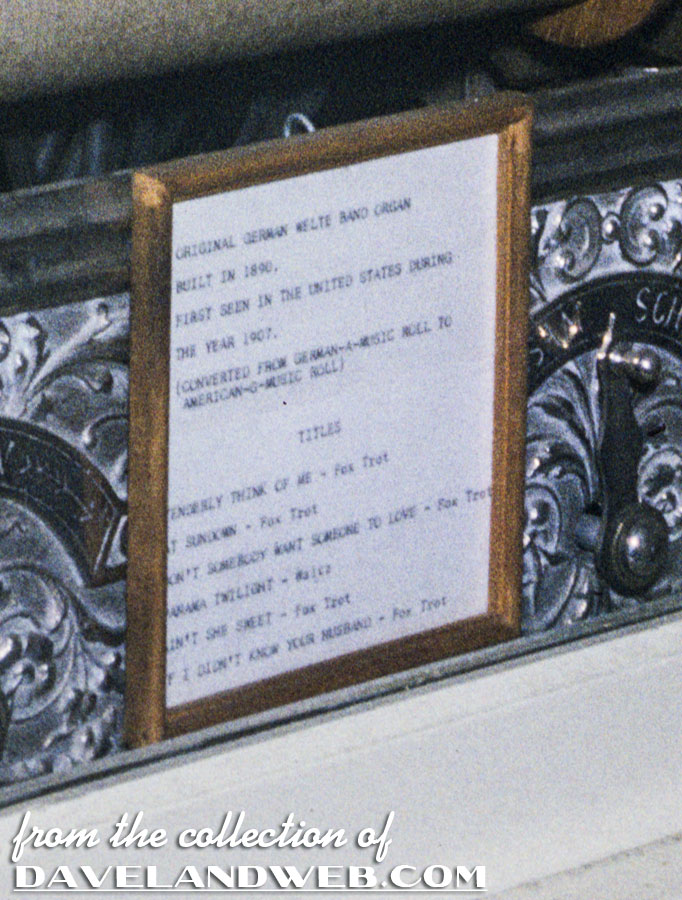 The Welte Band Organ is still in The Penny Arcade. It appears that the paint was stripped to reveal the beautiful woodwork beneath. Definitely an improvement!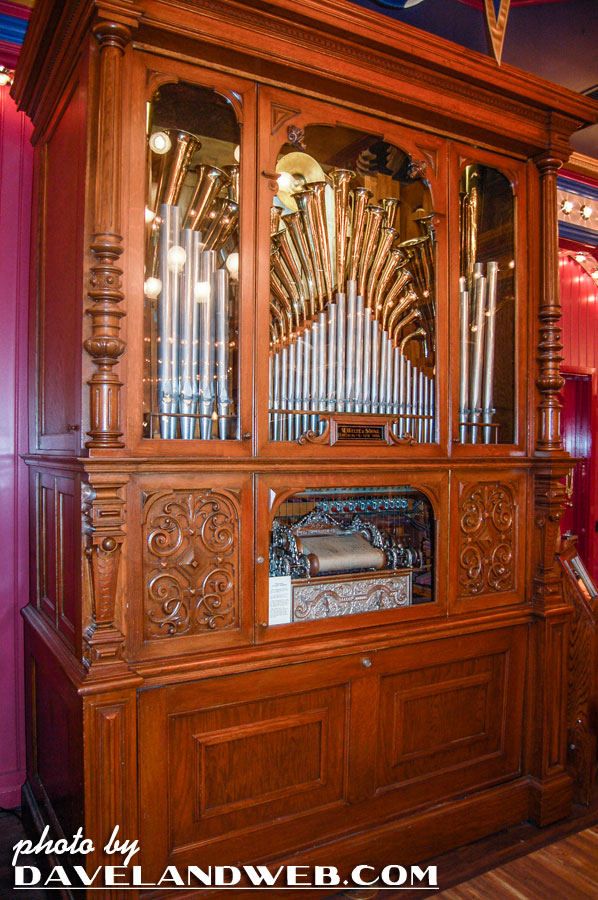 In Disney DVD news:
Take home a piece of Disney magic early with an exclusive offer to order "Waking Sleeping Beauty," "The Boys and Walt," and "El Grupo."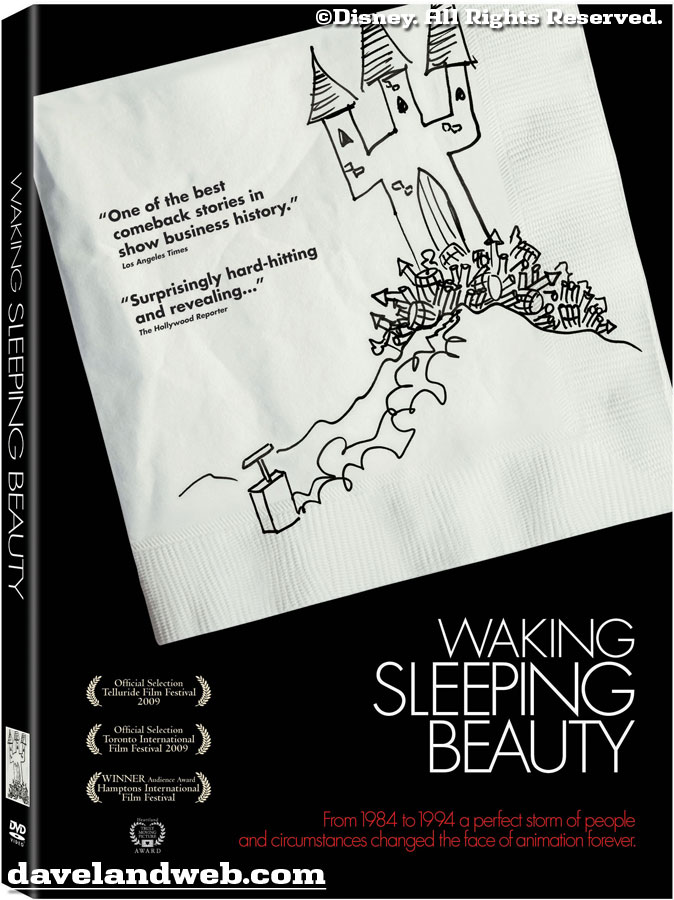 Far from a fairytale,
"Waking Sleeping Beauty"
is an unprecedented eye-opening look at the conflict, drama and tension that ushered in the second chapter of Disney's animation legacy – a decade of unparalleled creativity that included "The Little Mermaid," "Beauty And The Beast," "Aladdin and The Lion King," told by the people who were actually there.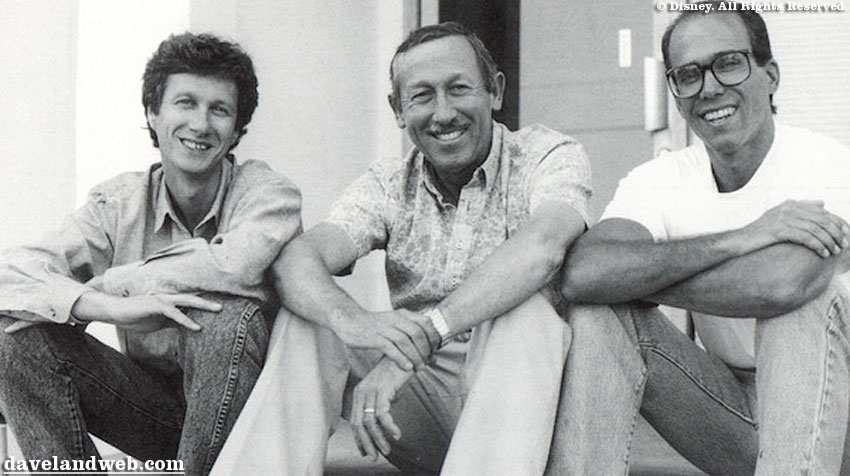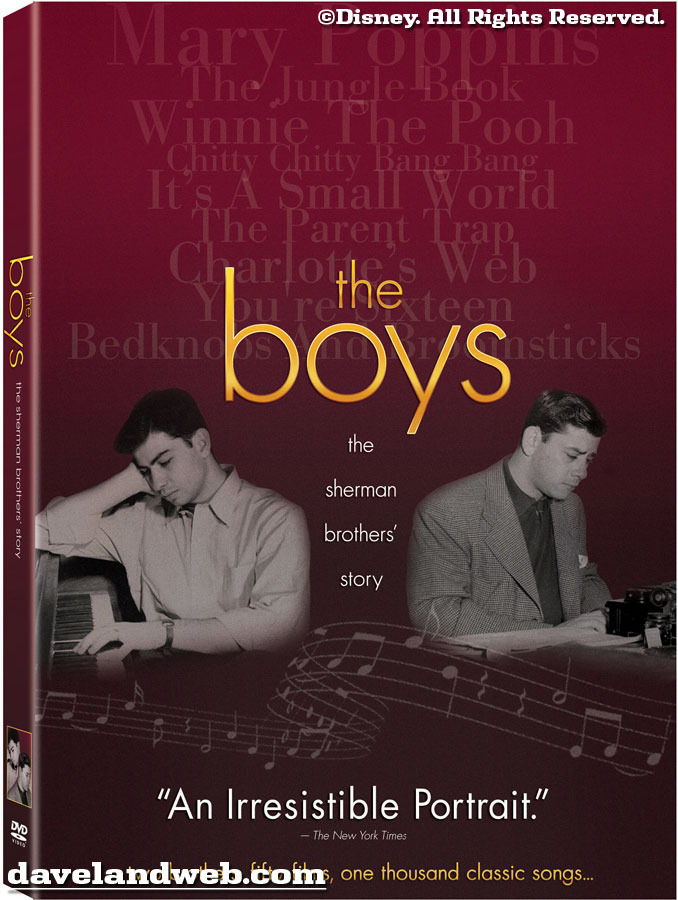 "The Boys: The Sherman Brothers' Story"
is an intimate journey through the lives of Robert and Richard Sherman, the astoundingly prolific Academy Award®-winning songwriting team. While their songs – "A Spoonful Of Sugar (Mary Poppins)" and "I Want To Be Like You (Jungle Book)," to name a few – celebrated family entertainment and happy endings, their life together was not as harmonious. Go behind the scenes, including interviews with Dick Van Dyke, Angela Lansbury, Roy E. Disney and many more, for a fascinating glimpse into how Walt Disney used the language of music to bring the brothers together, creating a cinematic legacy like no other.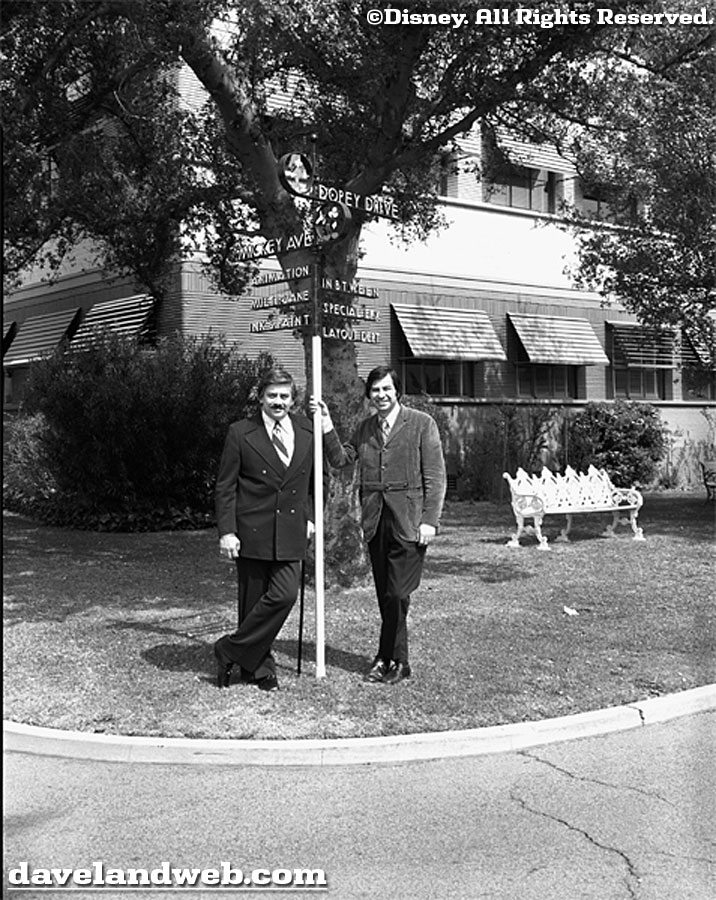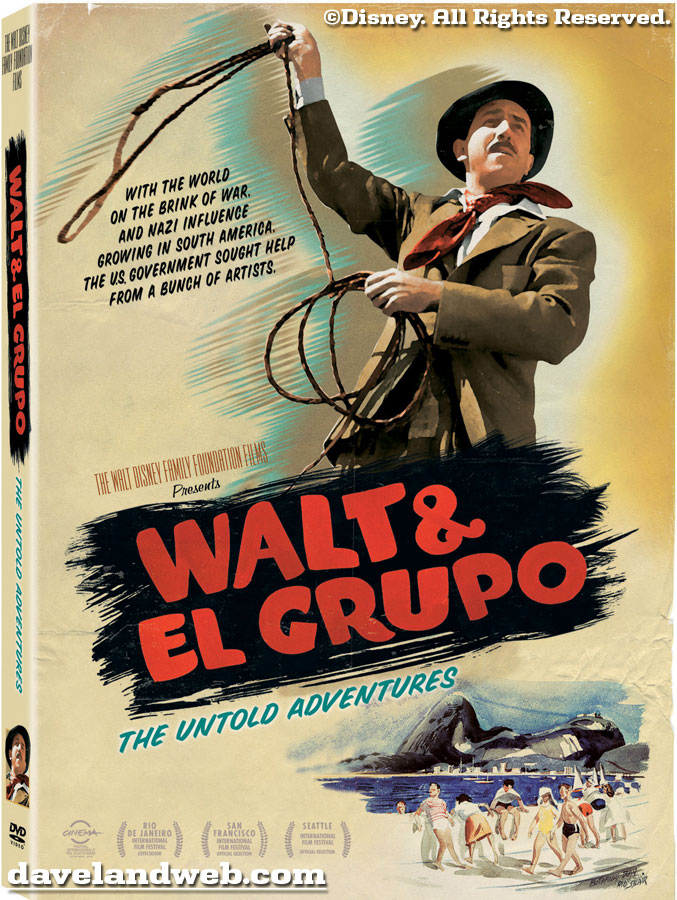 When the U.S. Government asked Disney to be a cultural ambassador to South America, the stage was set for Walt's very own real-life adventure. With a group of handpicked artists, later called
"El Grupo,"
Disney's WWII road trip achieved the impossible – goodwill – and in the process paved the way for two classic Disney films, "Saludos Amigos," and "The Three Caballeros." Brought to life through rare footage and enriched with never-before-seen bonus features, "Walt & El Grupo "is a story of inspiration, joy and hope you won't soon forget.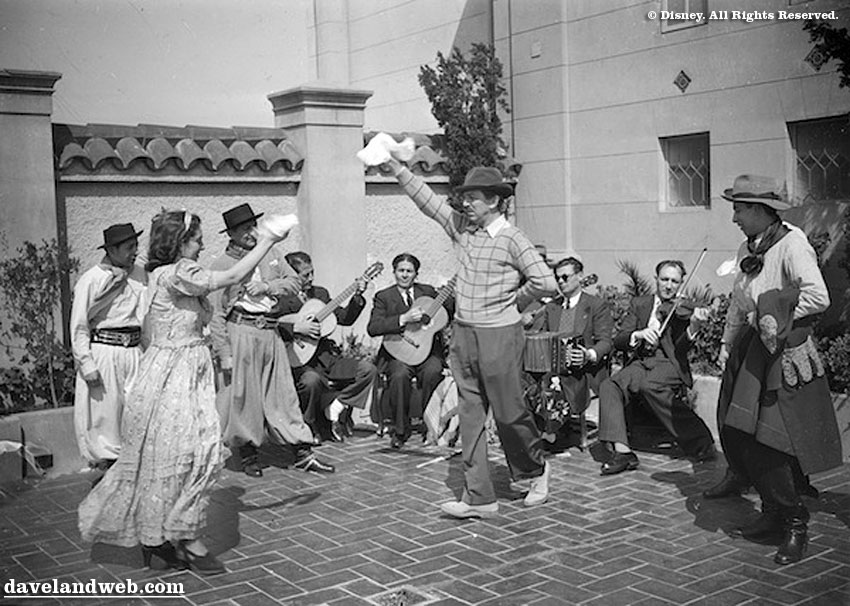 Each DVD Includes:
* An exceptional look at Walt Disney and the studio from yesteryear
* Rare footage and interviews from Walt Disney insiders
* A unique, collectible piece of Disney history
* Extensive Bonus Material, taking you deep into the stories
View more Disneyland Penny Arcade photos at
my main website.