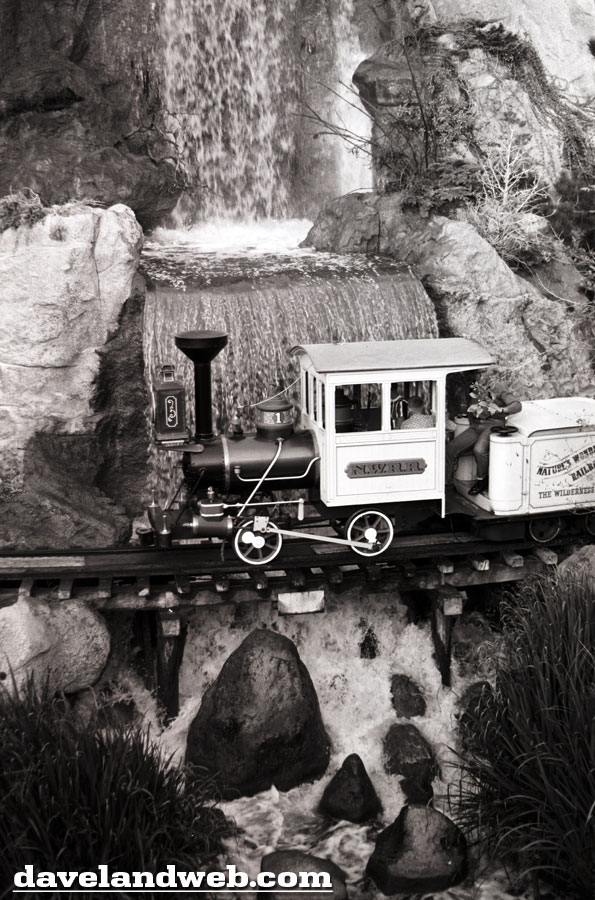 Last week we saw some 1960 construction photos showing the "plusing" of Nature's Wonderland. Today, we'll see this attraction in full-swing, thanks to a great batch of September 1963 negatives. First up, we see 2 views of the Mine Train circling Cascade Peak, captured from a guest on The Mark Twain.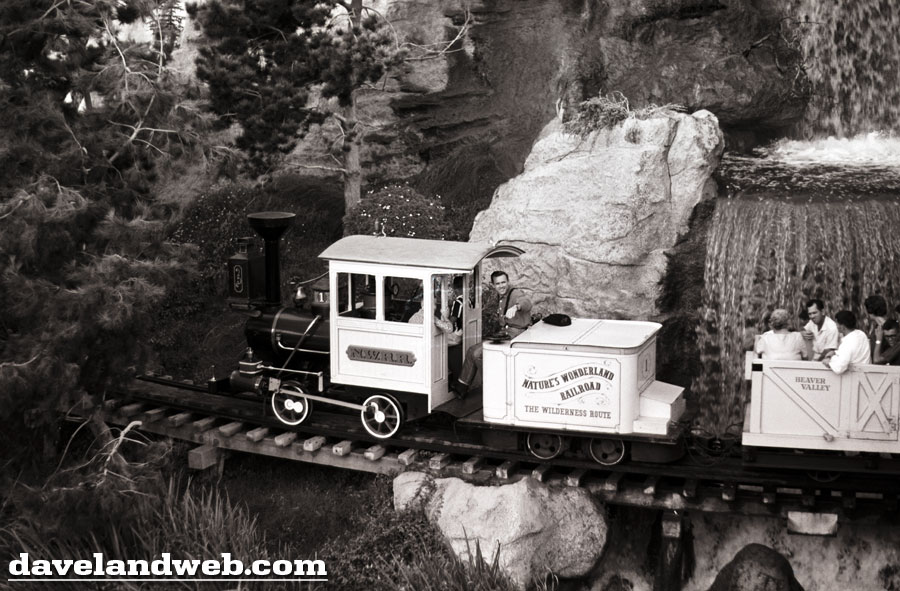 Zooming in for a closeup of the cab and a lucky young boy who got to sit there!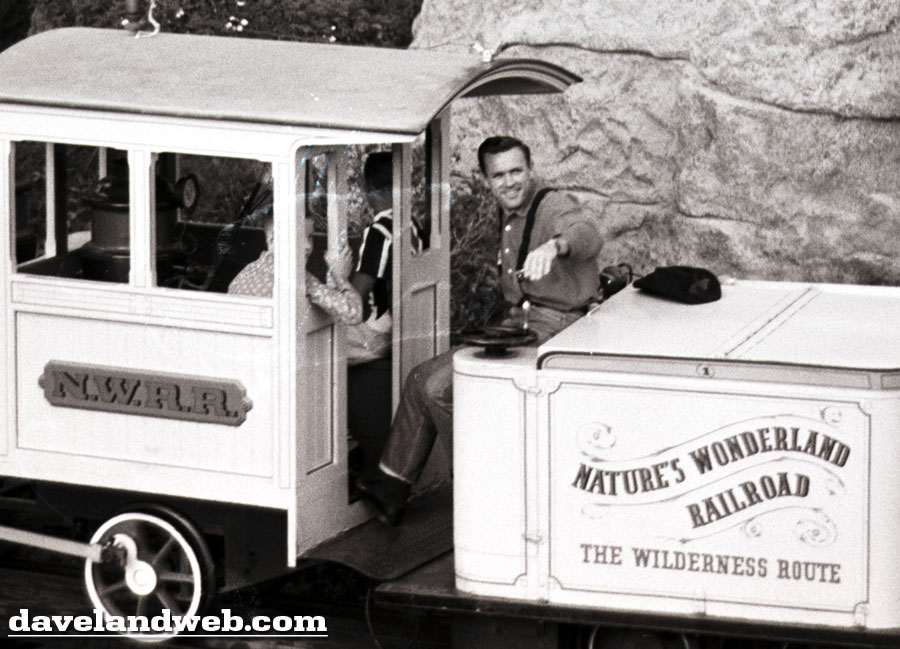 Although they might have been a little rough, the Pack Mules provided one of the best ways to get a scenic overview of Rainbow Ridge: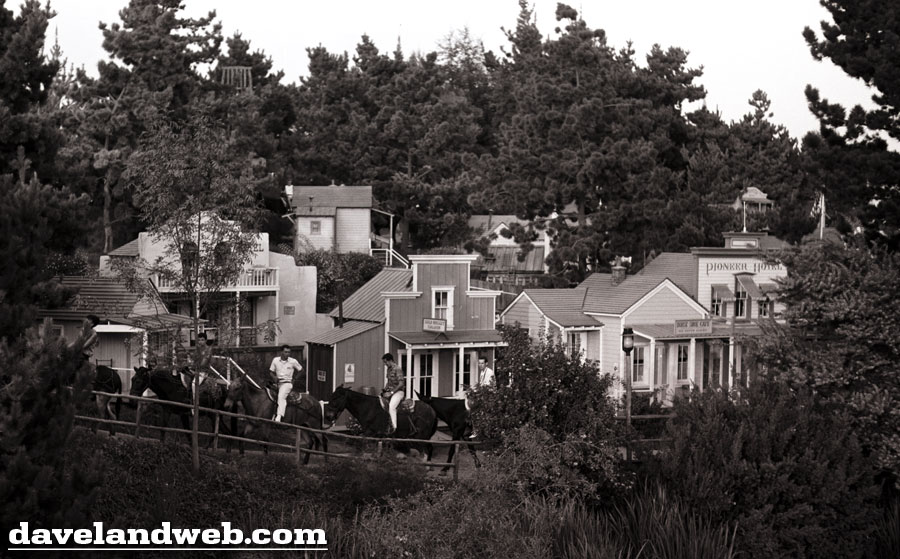 Time for the little Mine Train to return home: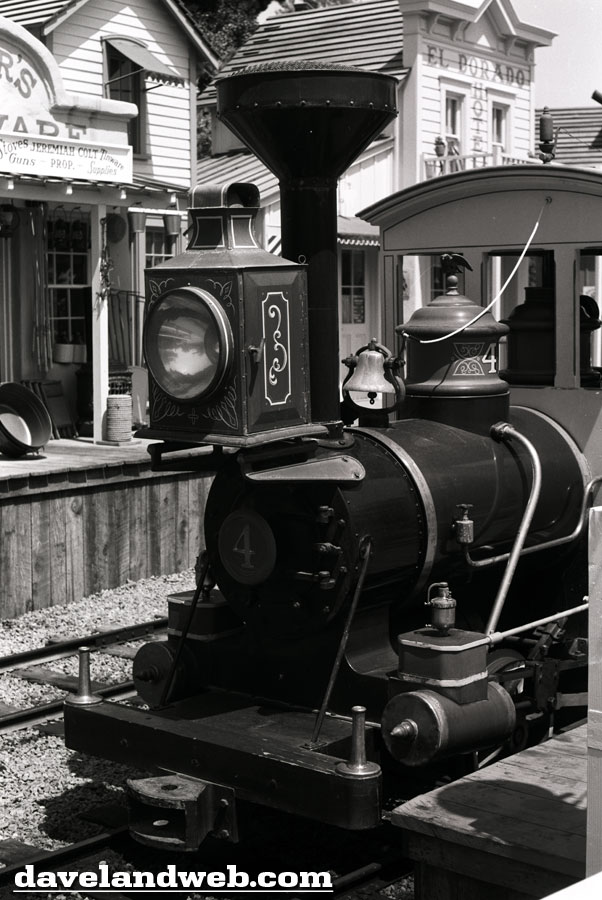 Meanwhile, back at the ranch: A Daveland reader requested some info on a patch that he recently acquired at a garage sale where he was told by the seller that it was her late husband's who worked for Disney. Anyone able to identify this patch and possibly give it a year?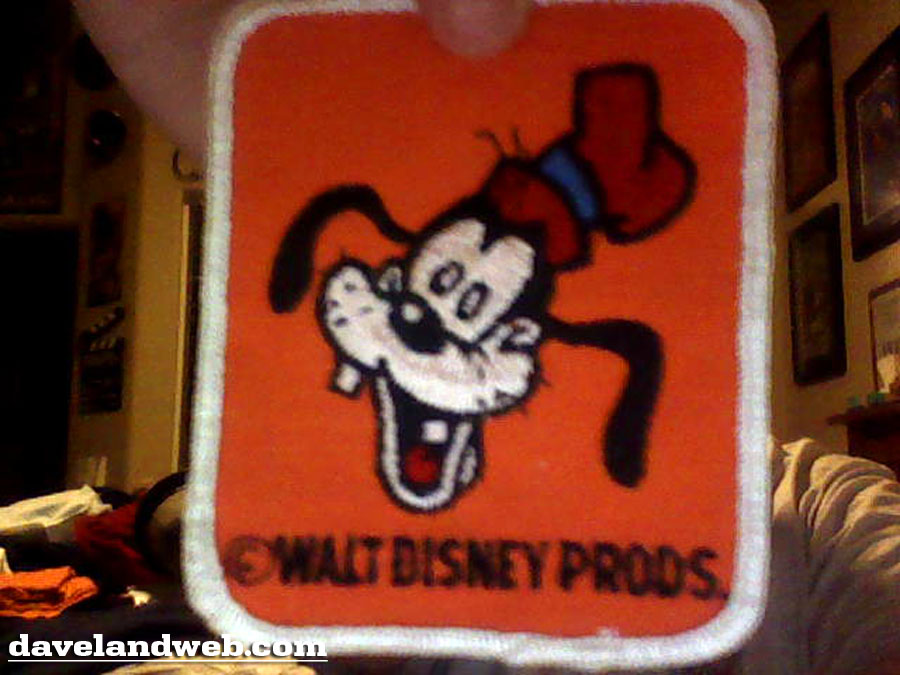 View more Disneyland Nature's Wonderland photos at
my main website.