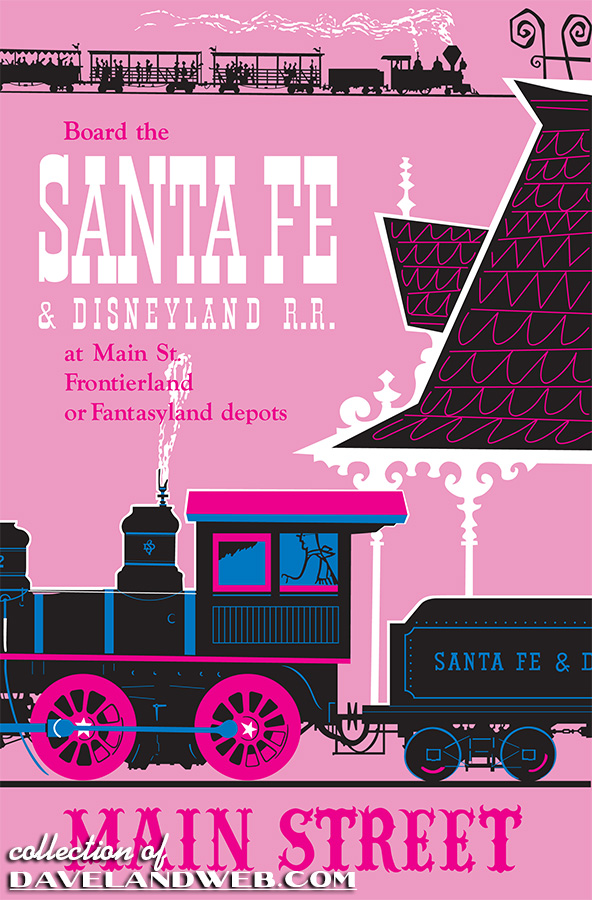 If you'd asked 5 years ago if I thought I'd be blogging almost daily about Disneyland, I think I would have said you were crazy. Now, over 4 years since my first post of 1500, I think it's safe to say that I'M the certifiable one. Be that as it may, I am going to do a little celebration with a "Best of" selection of some of my favorite images from each section of the park. Today will be a tribute to Disneyland's entrance and Main Street U.S.A.
The vintage silk-screend attraction posters are some of my favorite things about early Disneyland. These are all of the ones I have representing Main Street and The Disneyland Railroad. The clean, colorful, eye-popping designs were the perfect welcome mat to Walt Disney's family fun park.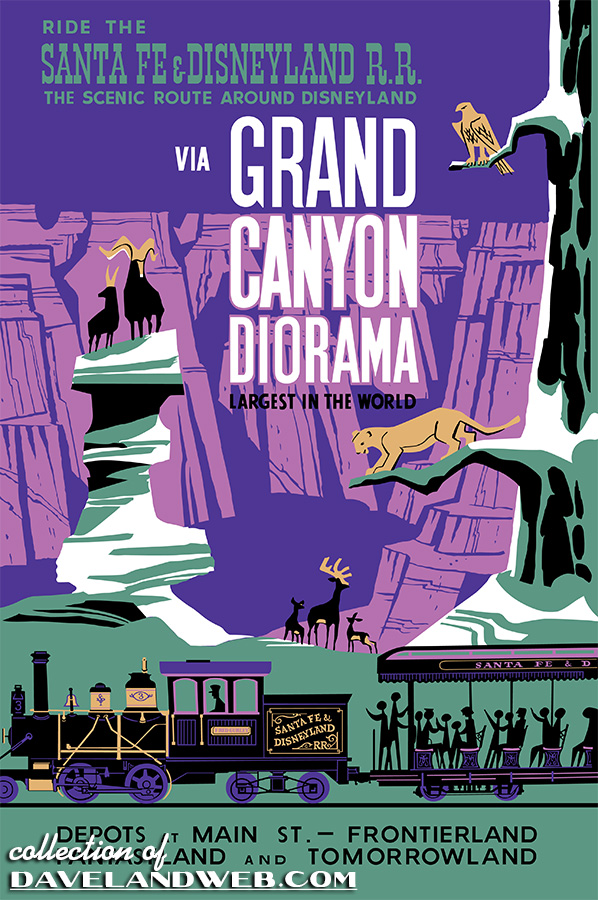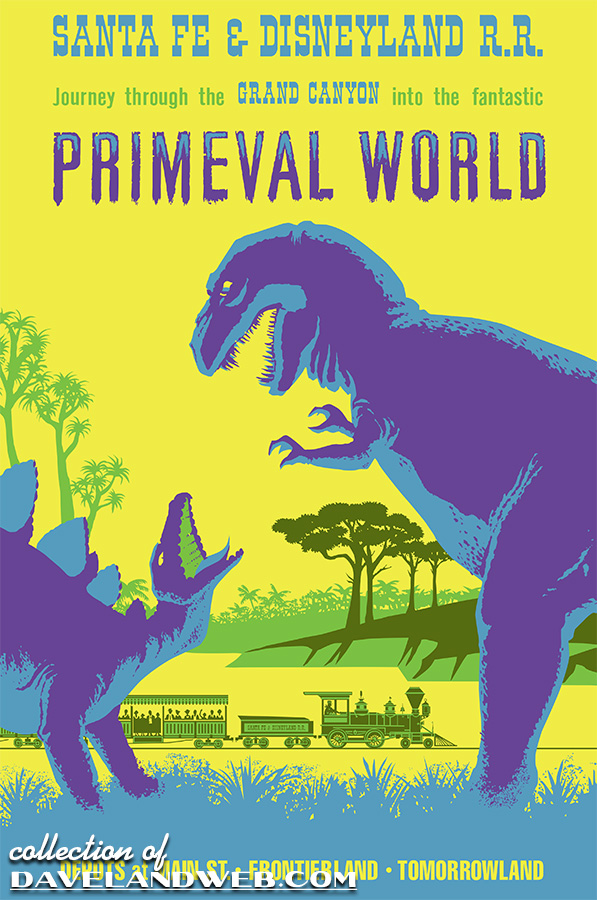 The Red Wagon Inn was the original name of the restaurant that eventually became the Plaza Inn: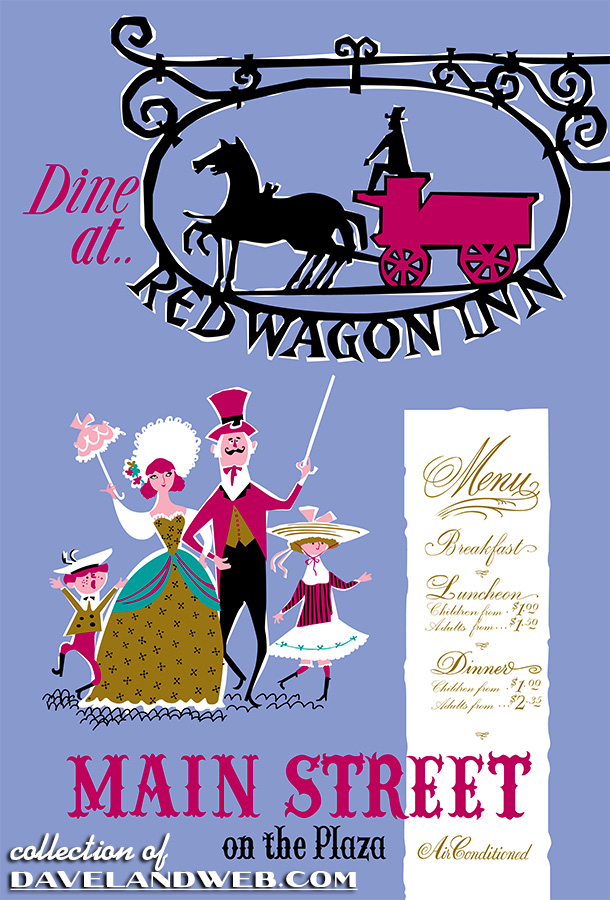 This is probably one of my favorite images; it has the famous entrance signage was well as the tails of a number of classic vintage automobiles.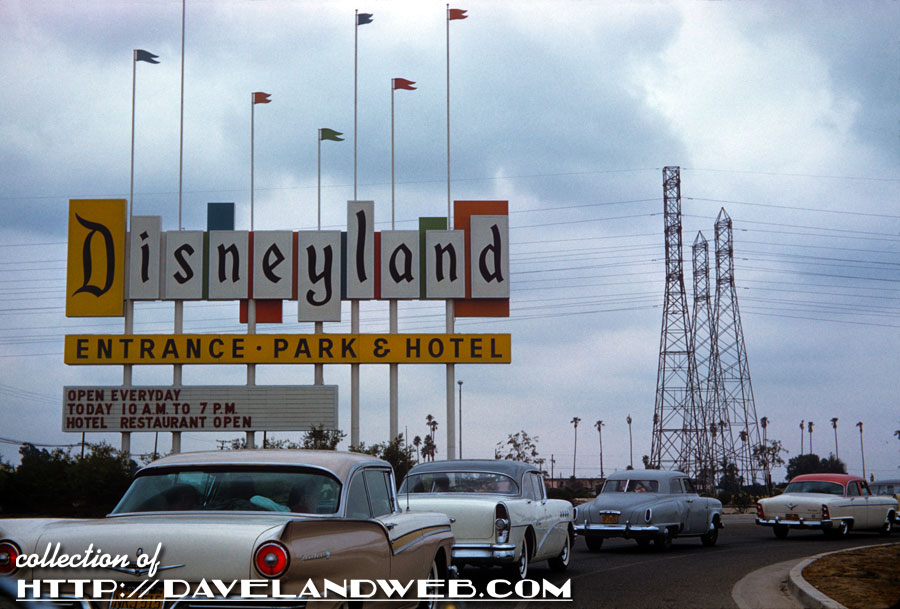 These fella's operating the tram are taking things at a very leisurely pace; this vehicle looks like it belongs on a farm, not at an amusement park!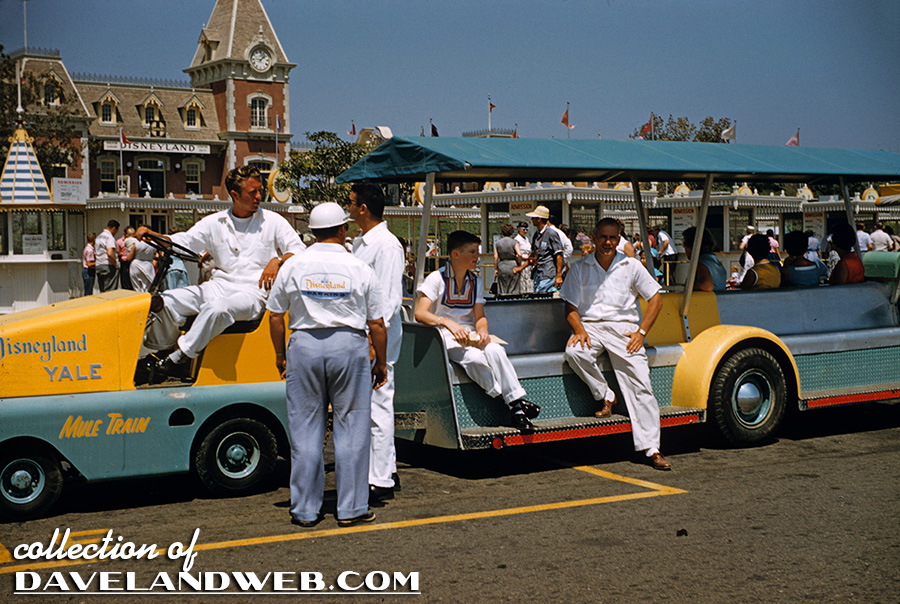 This happy "accident" of an image shows how fortunate a guest was to be able to capture Walt himself in the middle of congratulating a little boy for being the 10th million passenger on the Disneyland Railroad.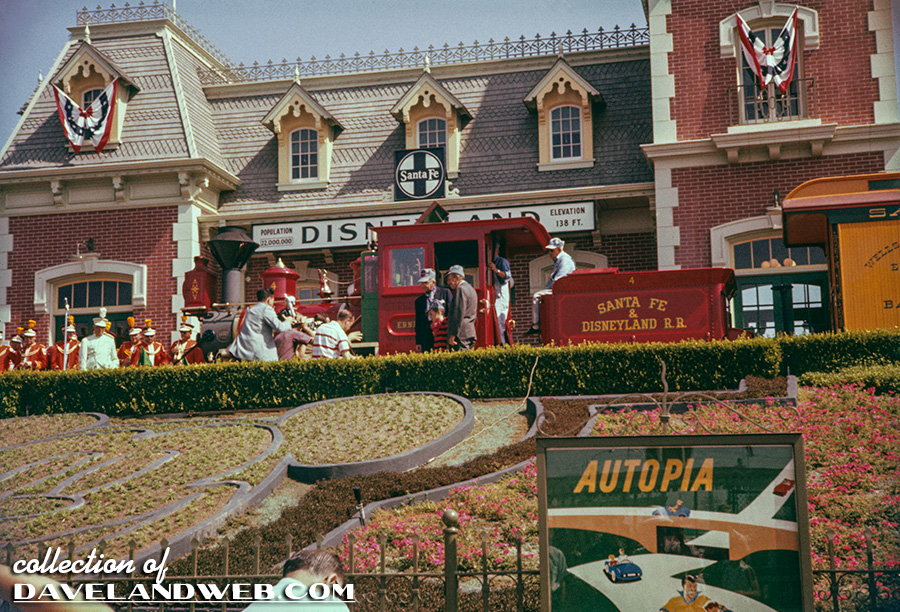 Part of the large draw for Disneyland is that it is a place that all generations can enjoy together; here in this early Main Street Train Station image we can see grandma, mom, and daughter together getting ready to board the train.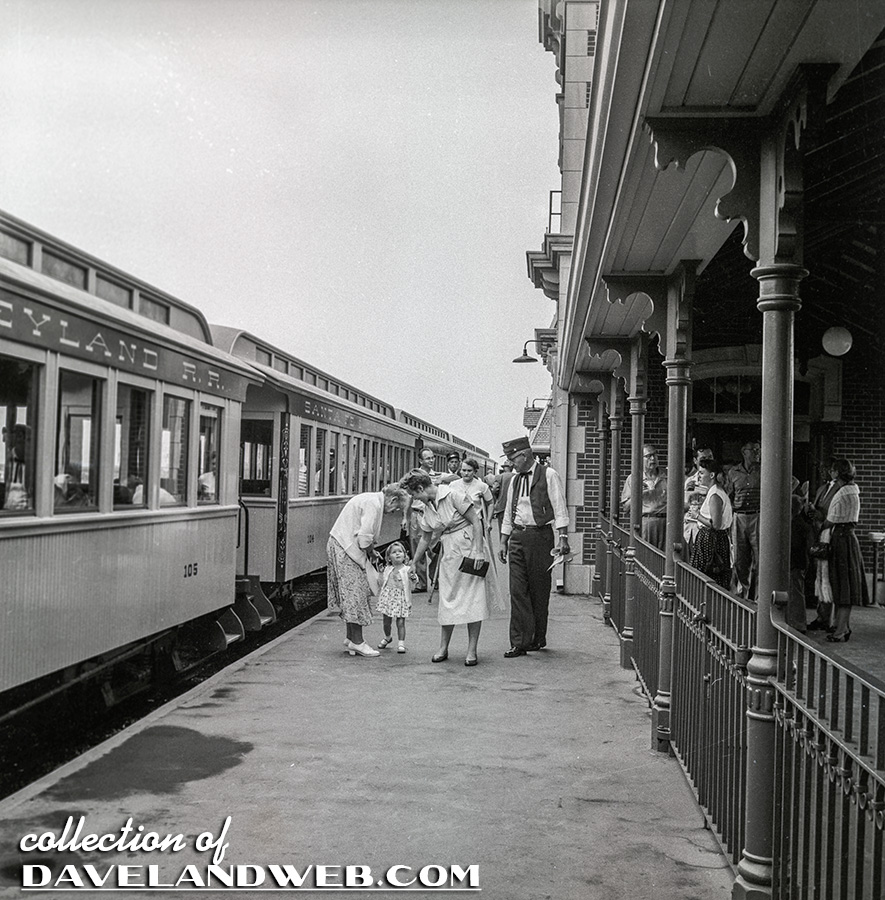 I'm not crazy about strollers, but I sure love to see happy little children enjoying the wonder and magic of Disneyland. How about this joyous vintage view?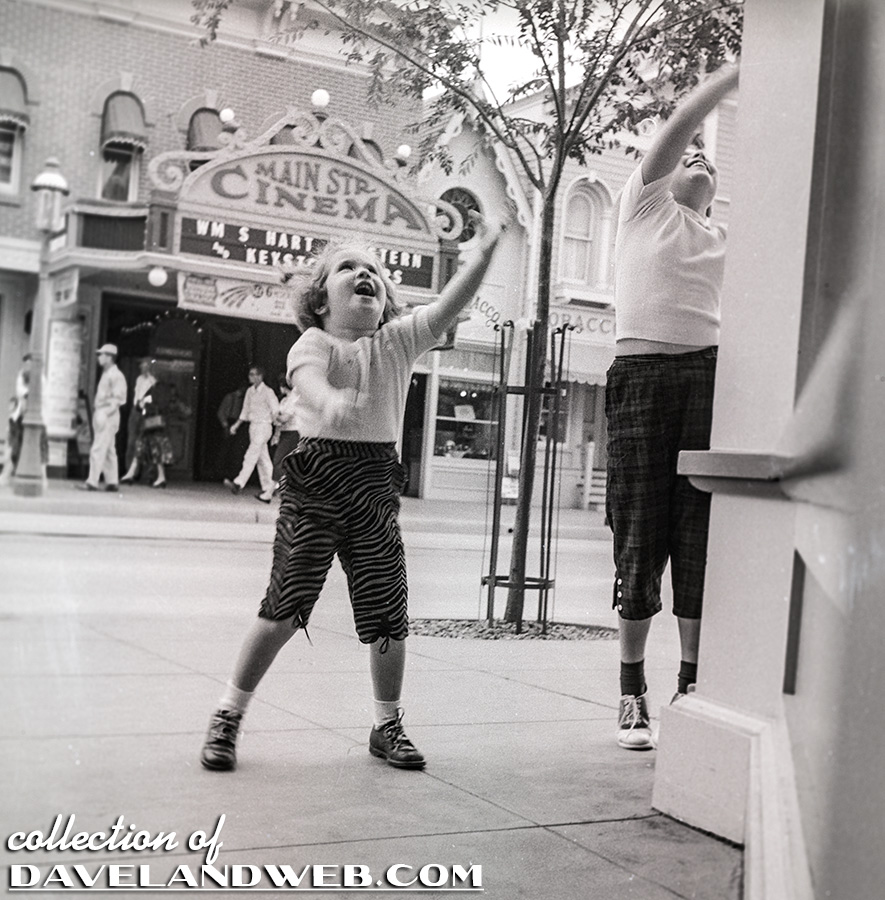 Before the internet, guests had to rely on other methods to obtain their gossip and dish.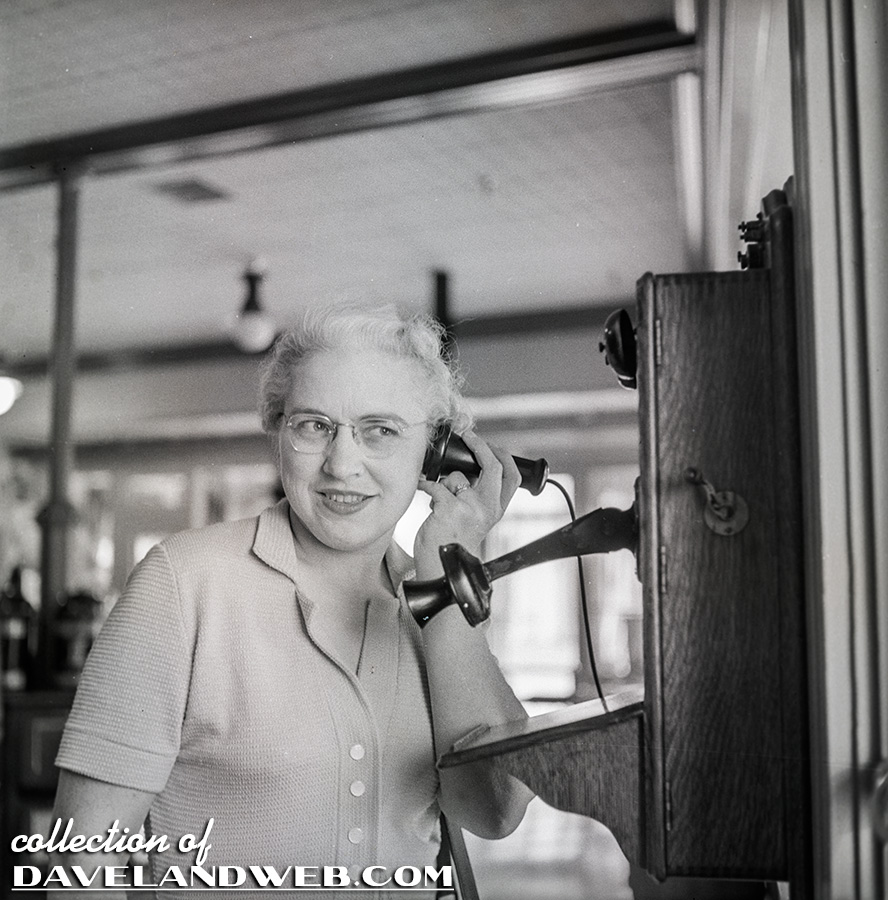 Is my shift over yet? The Wild West meets Main Street in this image: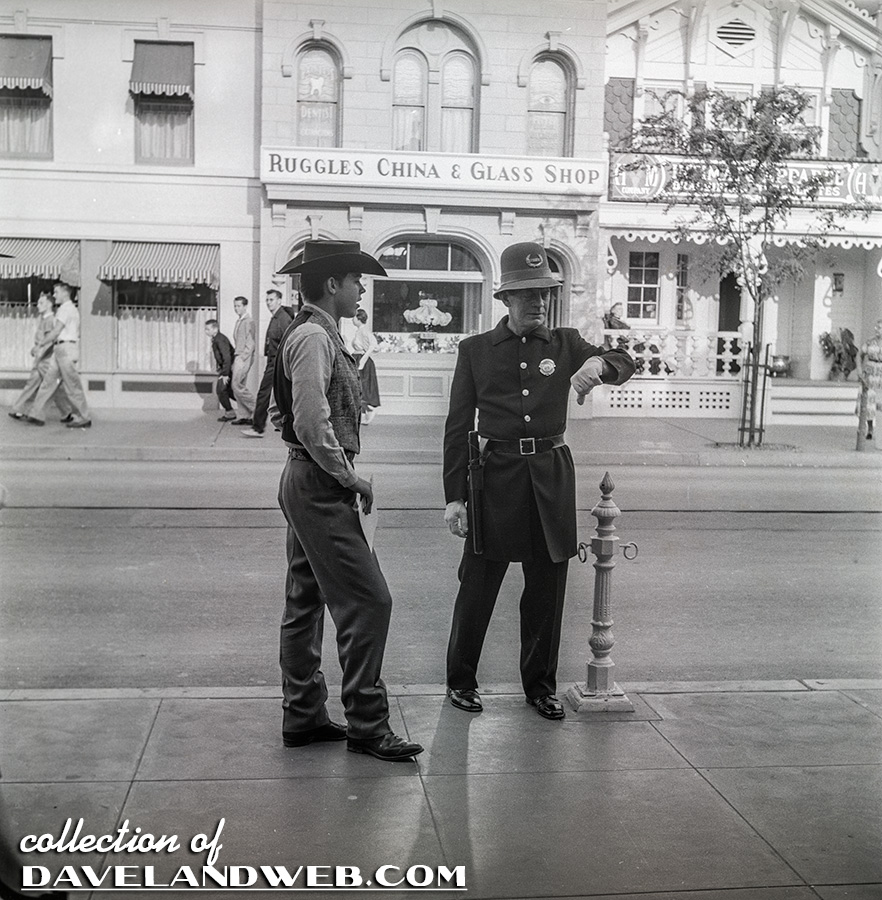 This boy is proudly displaying his souvenir guide; not a mega-expensive video game or super computer, but a printed-on-paper representation of his day at the park. Ah, whatever happened to the simple joys of life?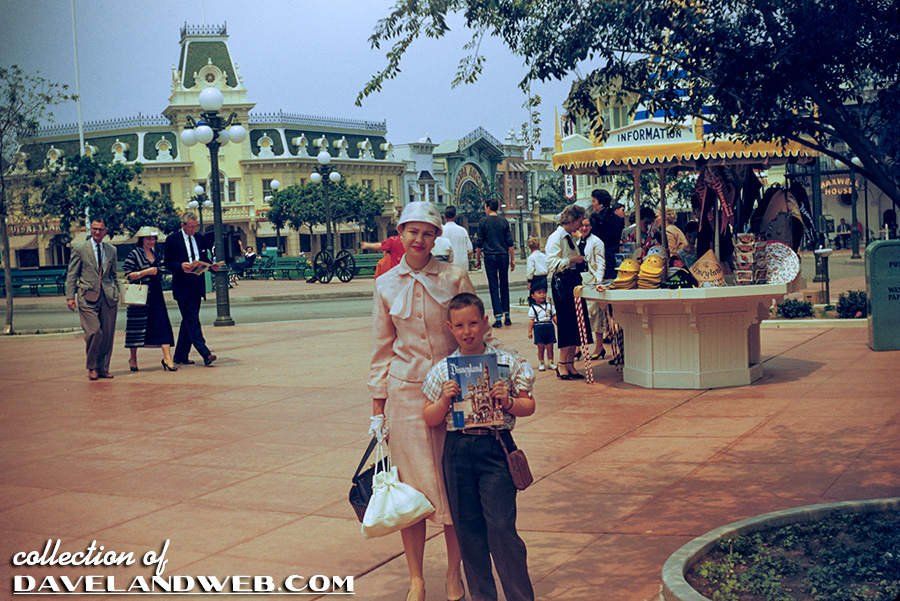 Looking as fresh as when it was taken over 40 years ago, this image shows a young boy enjoying a cold beverage: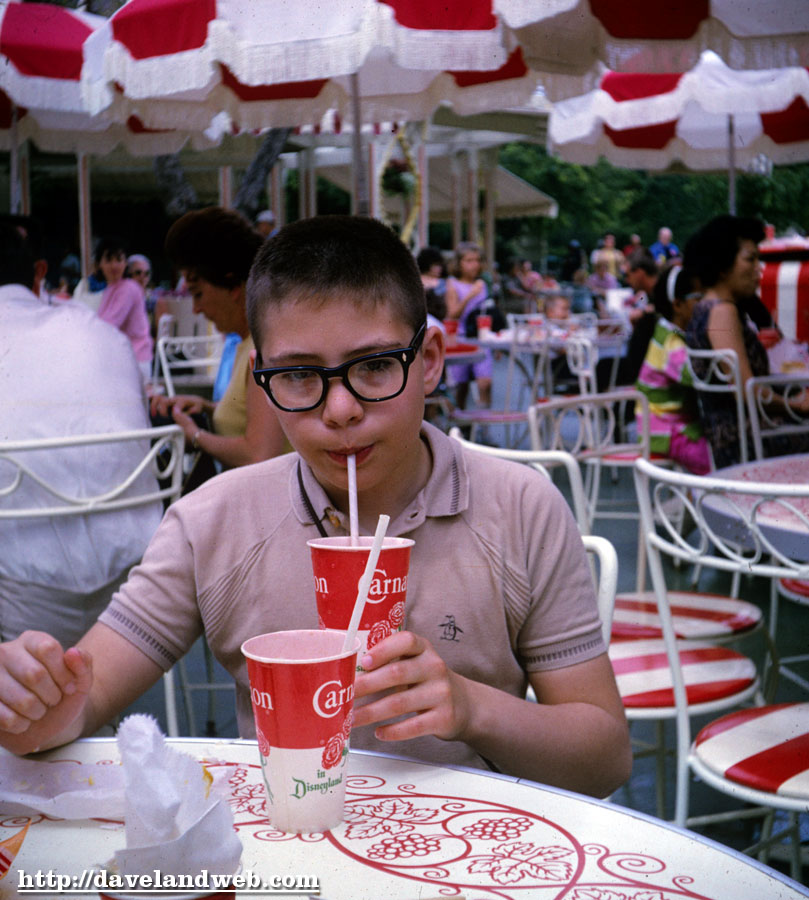 MAIN STREET TODAY:
Main Street U.S.A. is still a vibrant street of yesteryear. Guests traverse through its vintage exteriors for souvenirs, delectable homemade treats, Disneyland collectibles, old-time Mickey Mouse cartoons, sleight of hand displays, and to listen to ol' Abe Lincoln himself.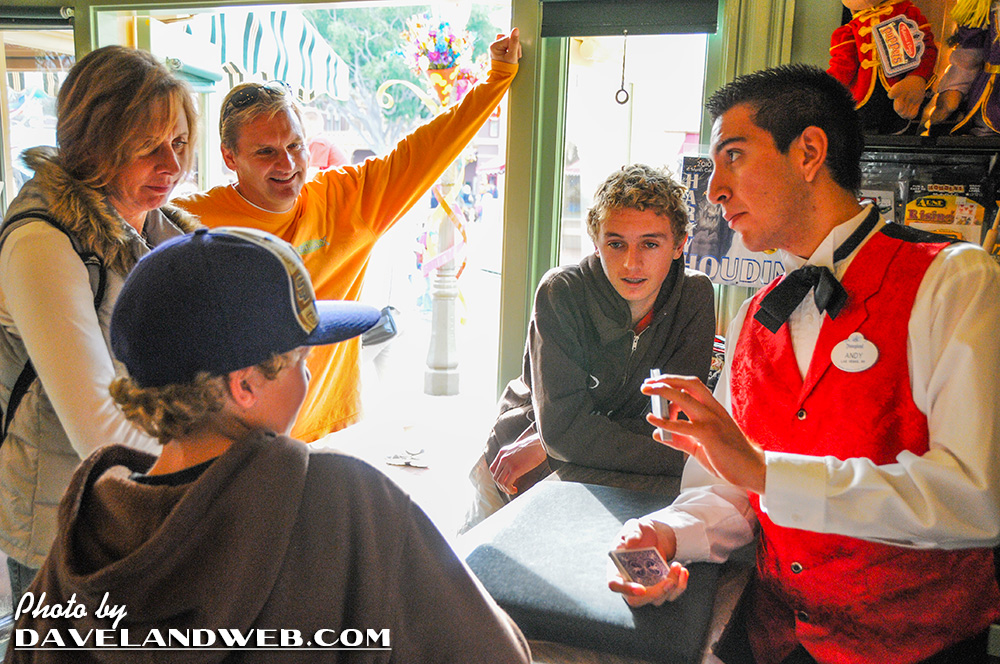 Although the shops are not as diverse as they were on opening day, Main Street still packs 'em in. It is also the opening corridor for the top-notch entertainment that guests experience throughout the park. On Main Street, you can catch The Dapper Dans Barbershop Quartet, witness a variety of spectacular parades throughout the year, or have a memorable interaction with one of your favorite Disney characters.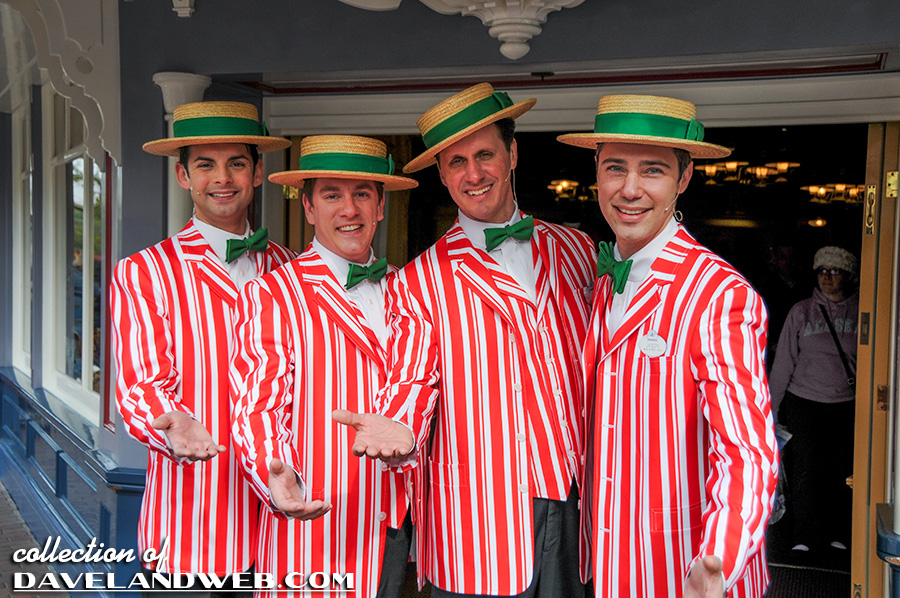 Old-time vehicles take enthusiastic guests from Main Street up to the castle every day, allowing weary feet to have a short respite.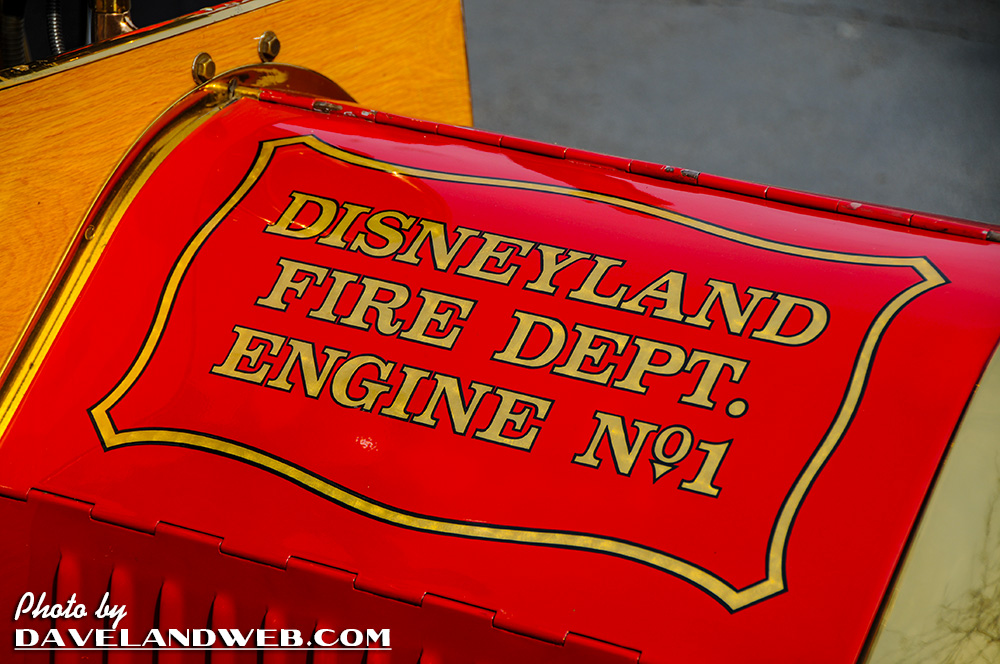 Yes, Main Street U.S.A. is still alive and well. As the saying goes, "What an entrance!"
More celebrating to come! View more vintage and current Main Street U.S.A. photos on my regular
website
.