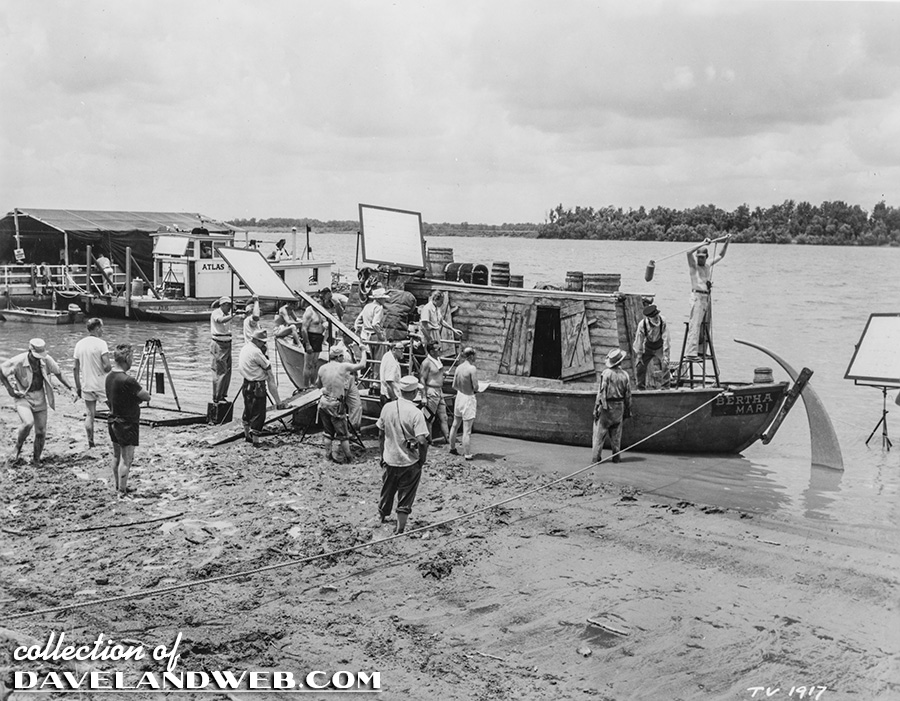 "Davy Crockett's Keelboat Race" aired on November 16, 1955. It was the fourth of five episodes and told the tale of Davy Crockett and Georgie and the self-proclaimed "King of the River", Mike Fink. This production photo shows The Bertha Mari Keelboat. What? That's right...when you zoom in, you can see that the name is distinctly "Bertha Mari."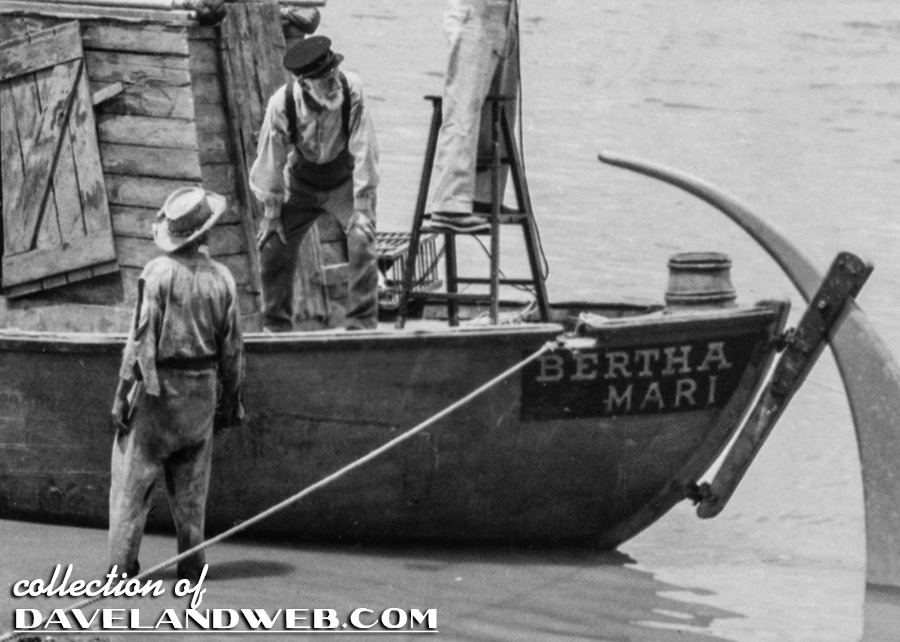 The sequence shown in this photo was actually filmed on the Ohio River and depicts the legendary race down river from Maysville, Kentucky, to New Orleans.
And here is a shot of The Bertha Mae at Disneyland. Why the name was changed is unknown to me; you'll also note that she is really gussied-up compared to how she looked on TV!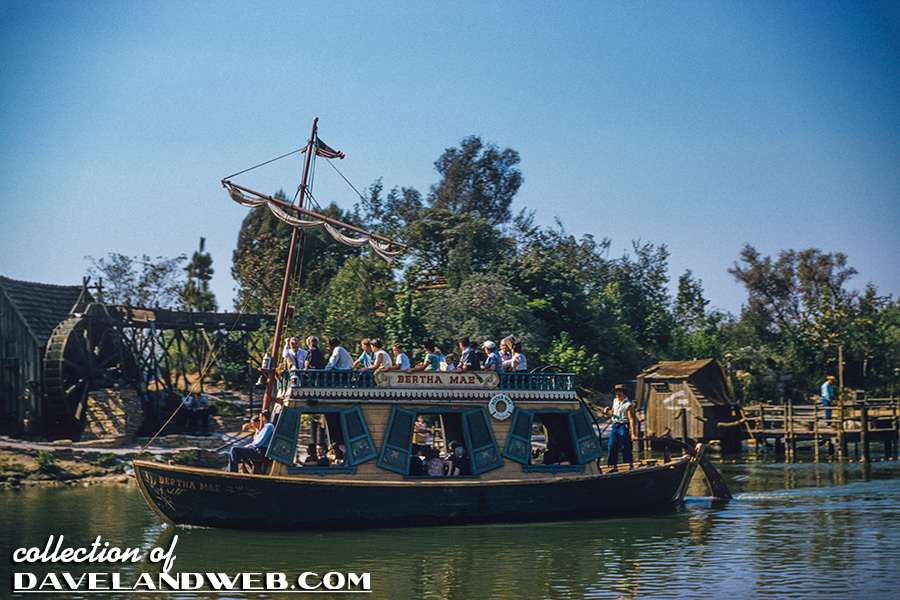 The Keelboat that sits outside of Mike Fink's cabin is more accurate to what the Keelboats on the TV show looked like. Fink's Keelboat was known as The Gullywhumper.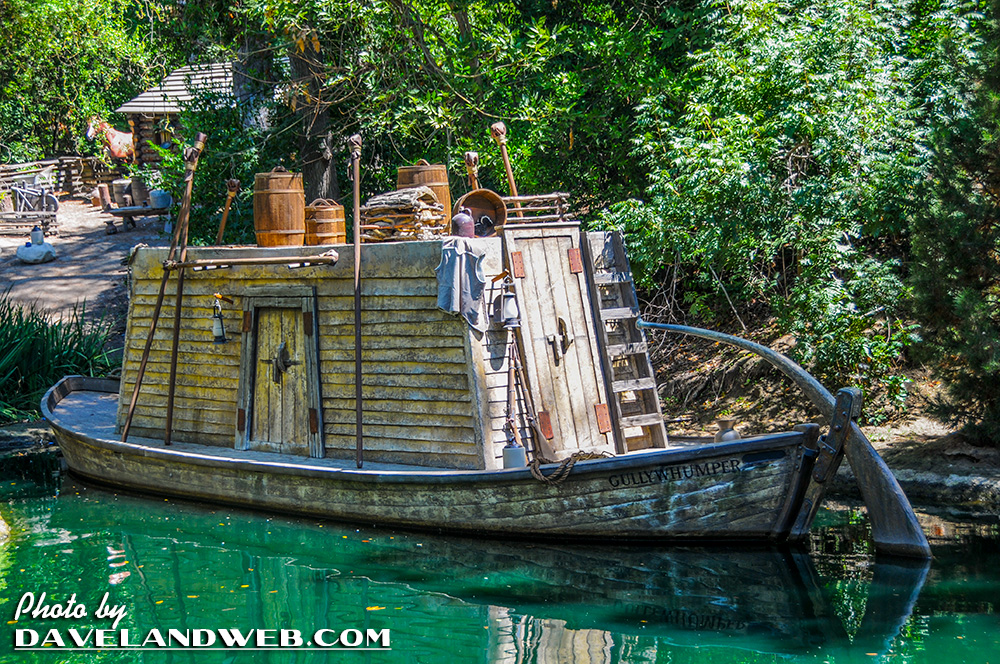 View more Disneyland Keelboat photos at
my main website.