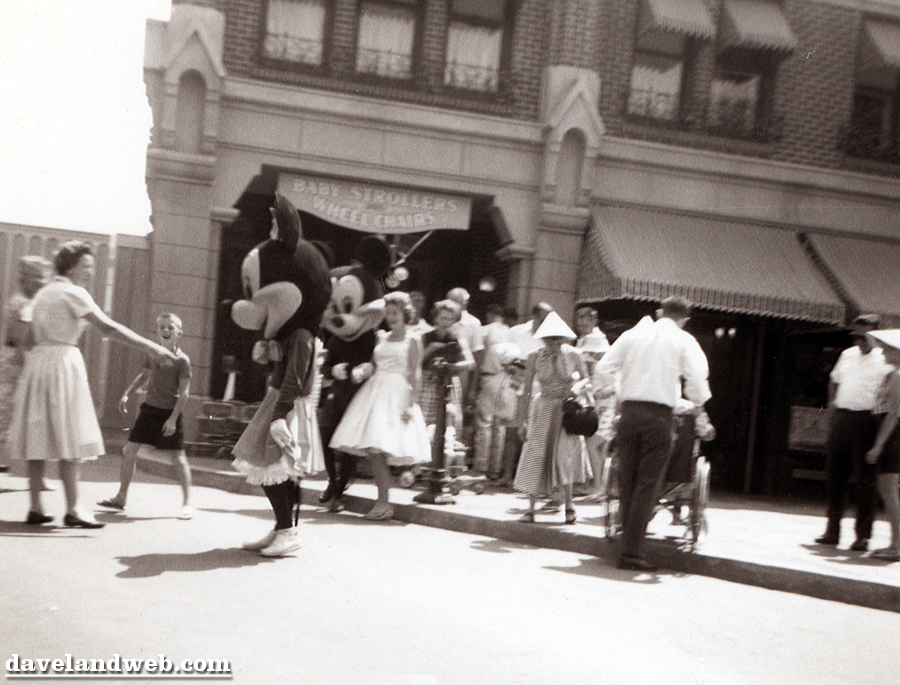 "Winston! Come quickly! That's SCARY Minnie! Let's go!" Yes, it's Scary Minnie; her costume was still somewhat frightening (in a Chuckie the Clown way) when this August 1960 photos was snapped. The Mad Hatter was still a Baby Stroller/Wheelchair shop. Moving back to color, we have a view of the Horse Drawn Streetcar from April 1963. Sailor hats must have been in, as I see at least 2 in this photo.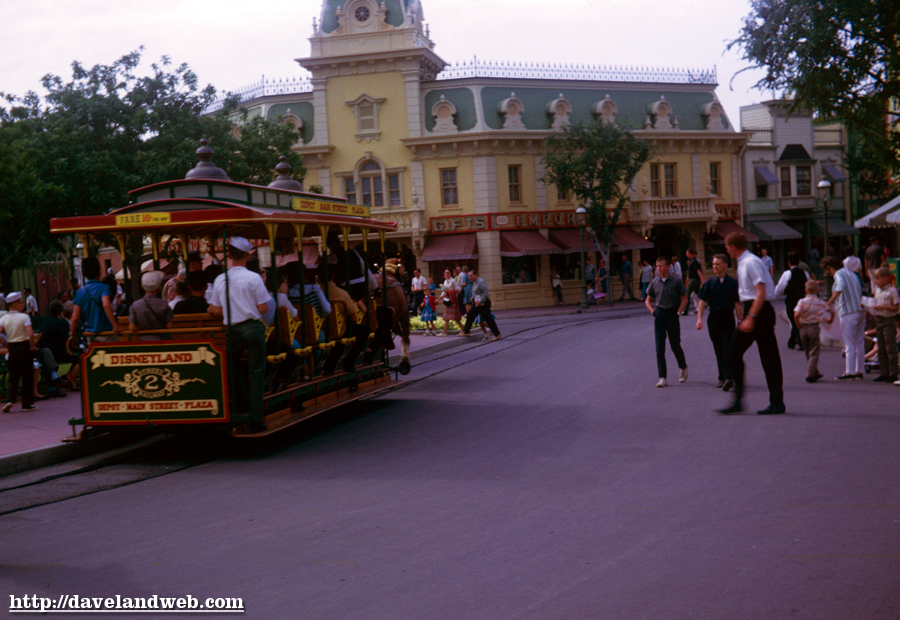 Although his face looks a little lumpy, Mickey is definitely less scary with this better proportioned costume from 1965 (note tour going on in background):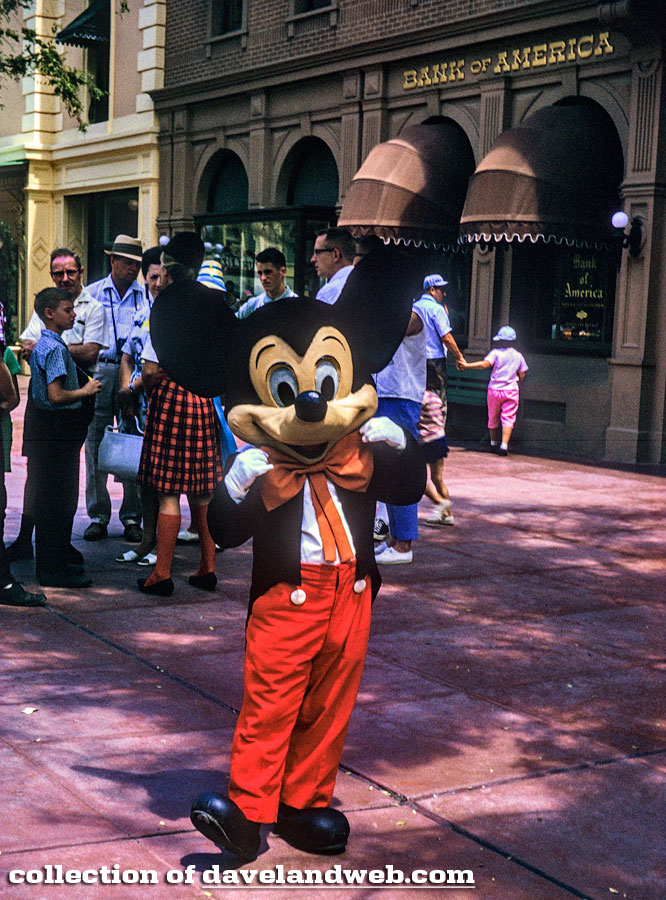 See more vintage and current Disneyland Town Square photos on my regular
website
.