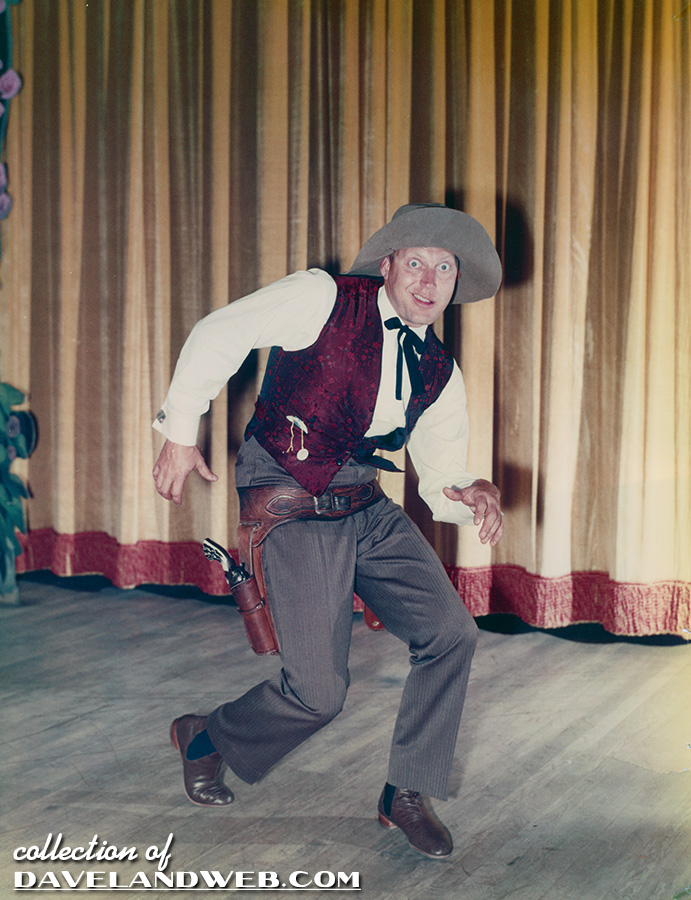 Here is a 2 part "series" with a few photos from the Golden Horseshoe. Today I present 2 1962 publicity stills featuring bug-eyed Wally Boag and Betty Taylor.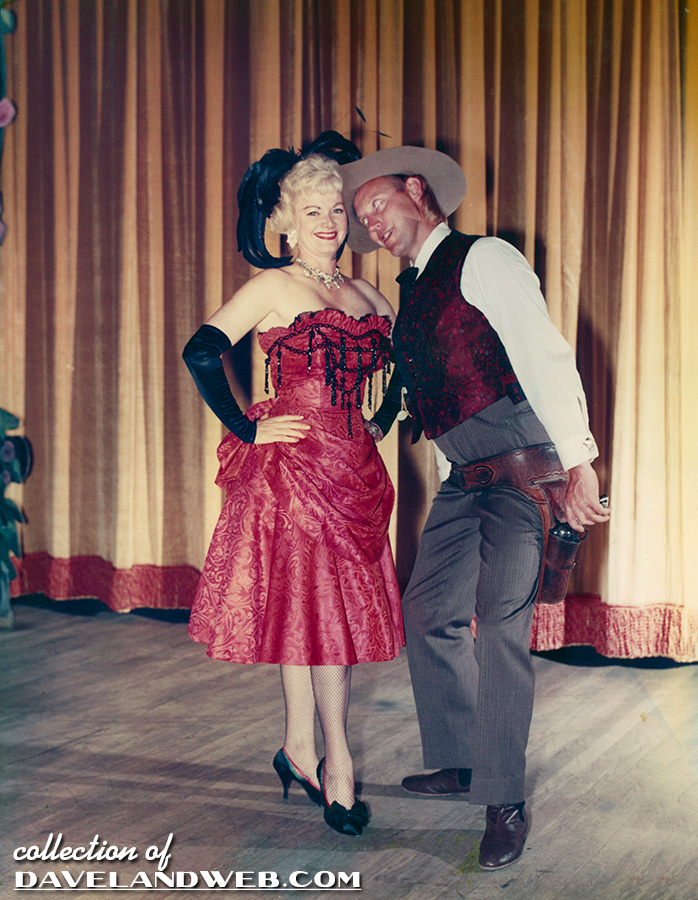 Be sure to check out the upcoming reunion show next March with Betty & Wally! Stayed tuned tomorrow as I present some images from an actual show. On a separate note...this photo was submitted to me by a reader who wanted to know approximately what year it was from; my guess is that it is from WDW and not DL; anybody able to identify where and when?
See more vintage and current Disneyland Golden Horseshoe photos on my regular
website
.