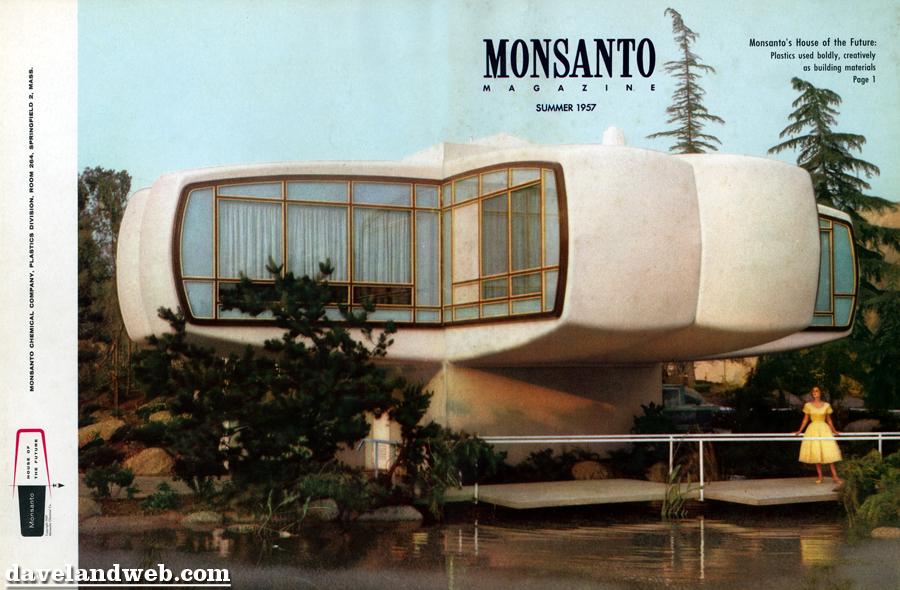 More interior shots today, but the lead photo is the cover of the magazine that featured all of these photos. Our Loretta Young wannabe is back today, looking like she just stepped out of Pleasantville. Her coffee klatsch wore her out today, so she catches a few zzzz's in her extremely comfortable plastic chair; can't sleep too long though because Bob is about to come home from the office and dinner better be on the table at 6 o'clock sharp!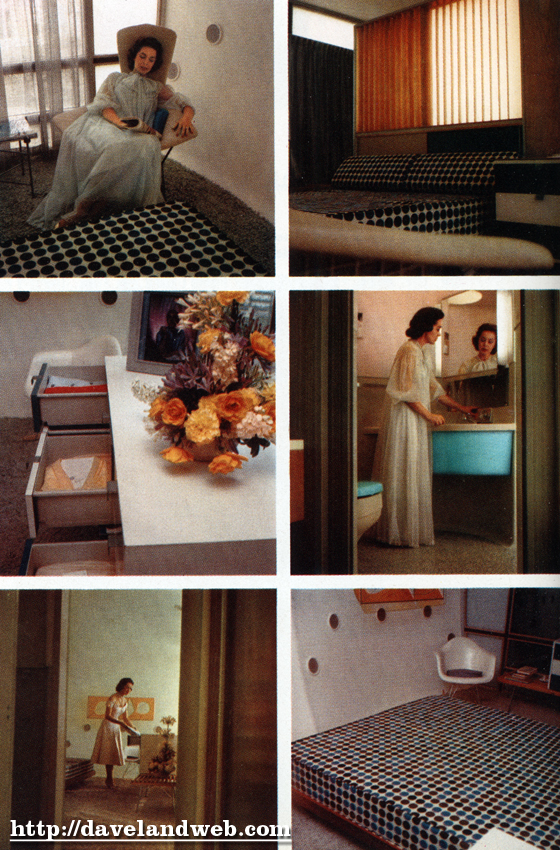 Doesn't everybody's bathroom counter look this neat and tidy? Let's see, how many times does Loretta need to brush her locks to keep that gorgeous mane beautiful?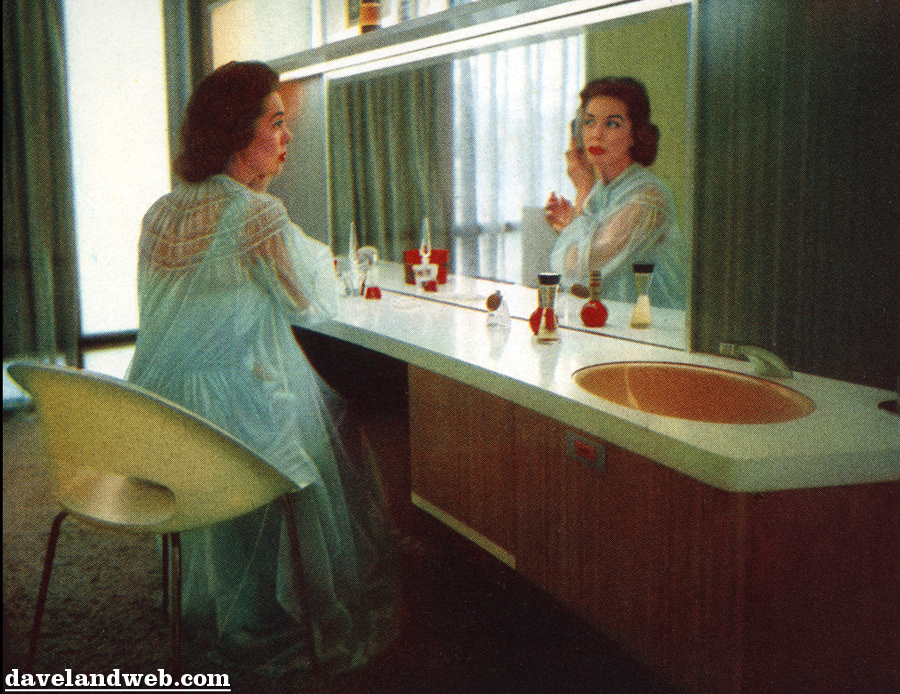 Bob & Loretta get to relax a little without those pesky kids (they must be in their rooms listening to their close-and-play).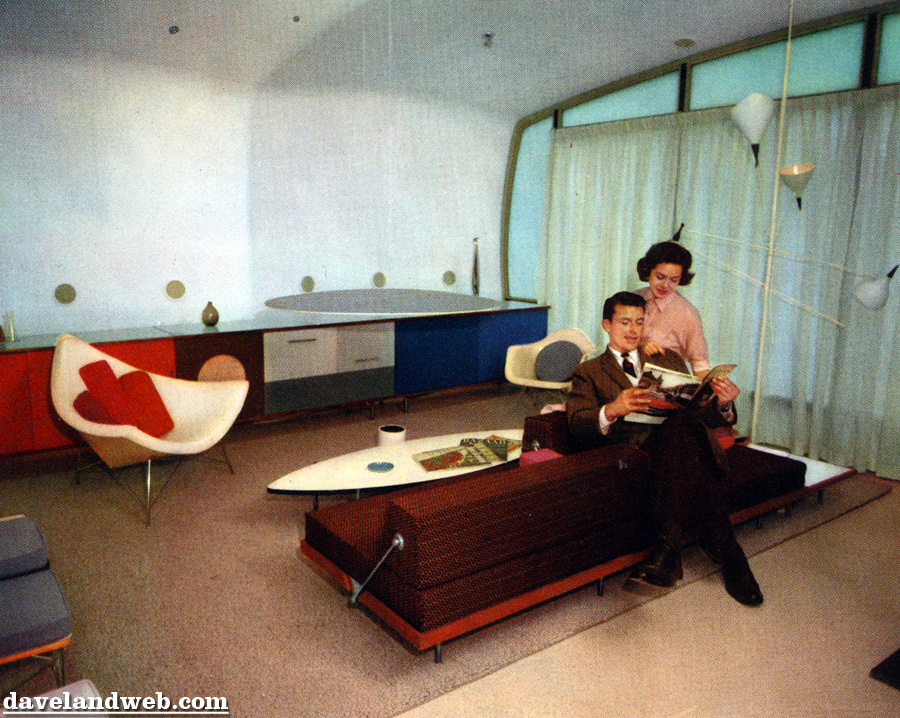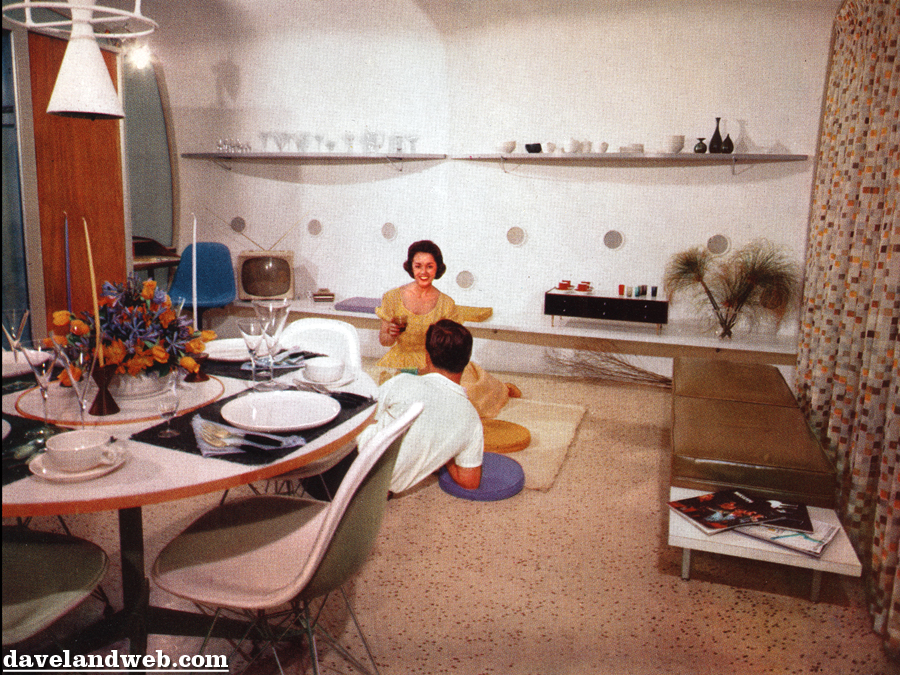 Loretta is probably giving the milkman her order for the day out of her little study nook; talk about a VIEW!!!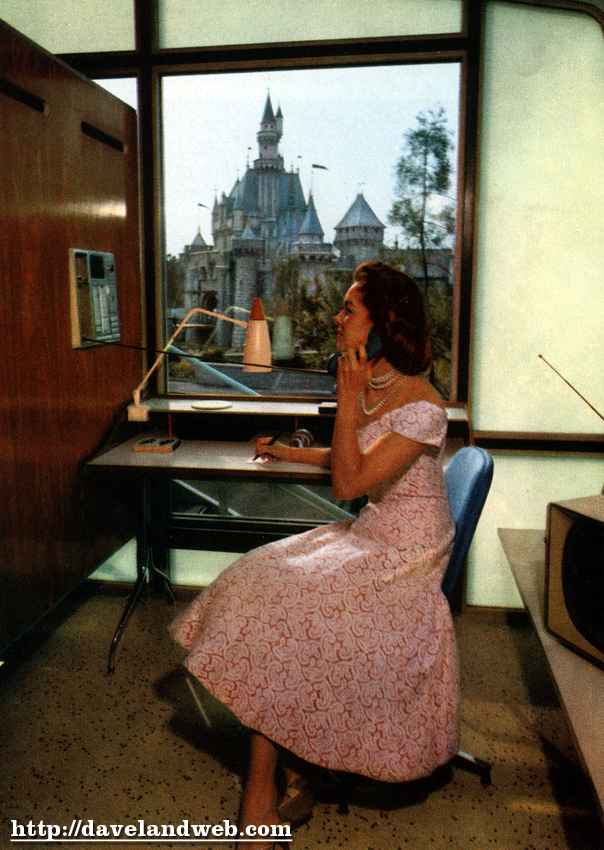 See more vintage and current House of the Future photos on my regular
website
.