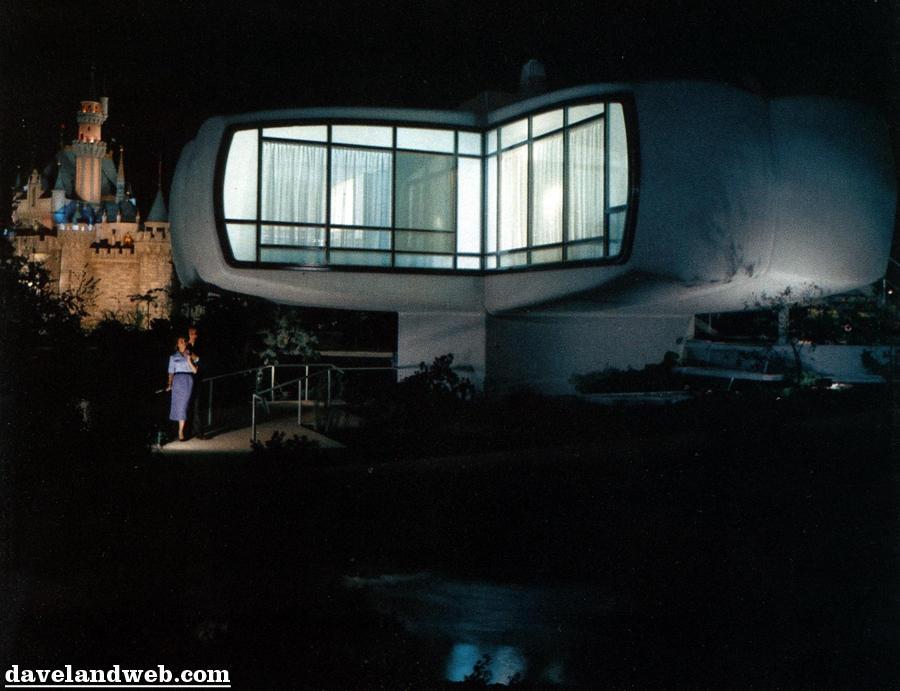 Exterior pictures of the Monsanto House of the Future abound (although this nightime shot is kinda' dreamy!); today though, we'll take a peak inside this modern marvel, beginning with an overview of the floor plan.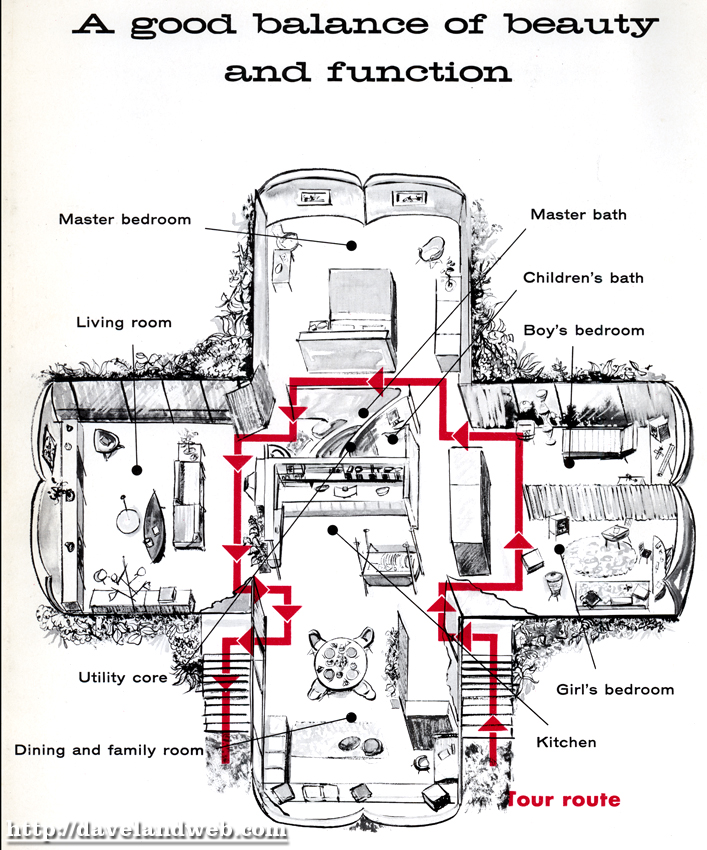 Here we are in the kitchen of tomorrow (still eating iceberg lettuce though!):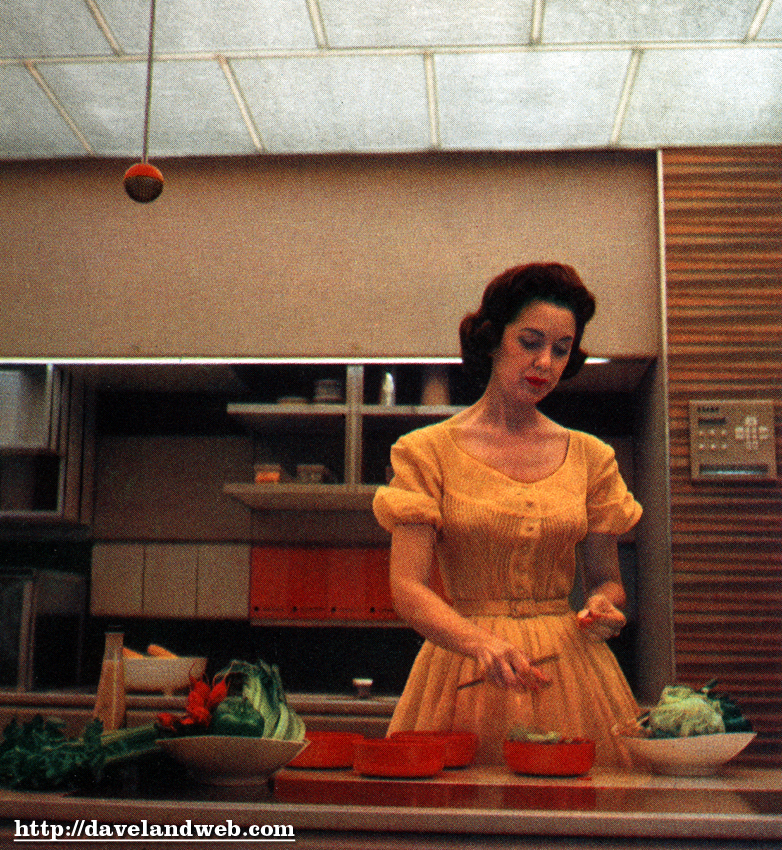 Howzabout this way cool ultra-sonic dishwasher? Sound vibrations in water remove the food—wow!
Even children of the future get fun rooms (note Mickey decor on the shelf to the little girl's right). I do find it funny that with all the mod upgrades, the little girl's phonograph looks a little out of place.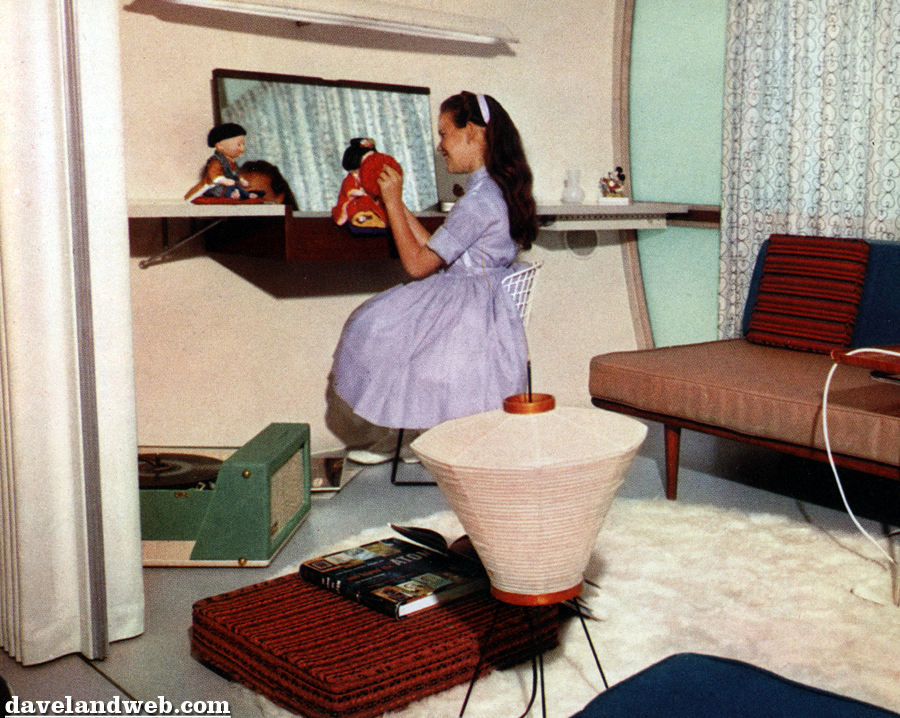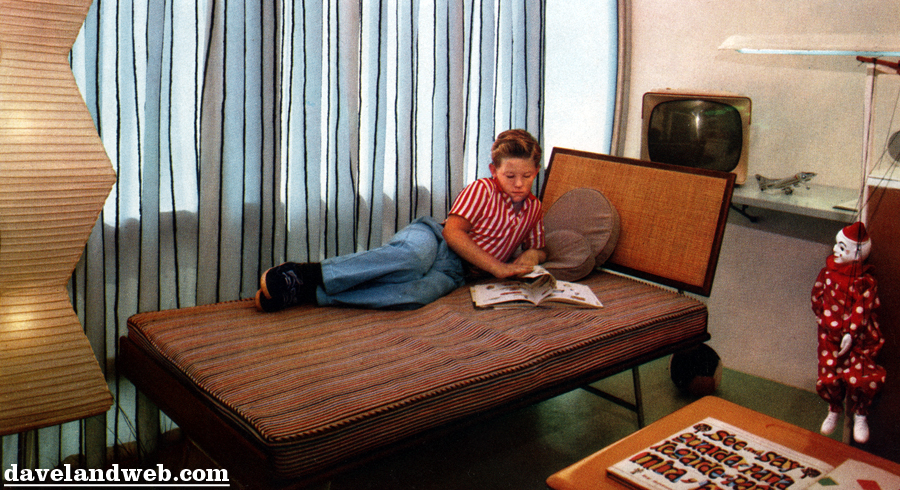 See more vintage Monsanto House of the Future photos on my regular
website.
Follow my Daveland updates on
Twitter
.