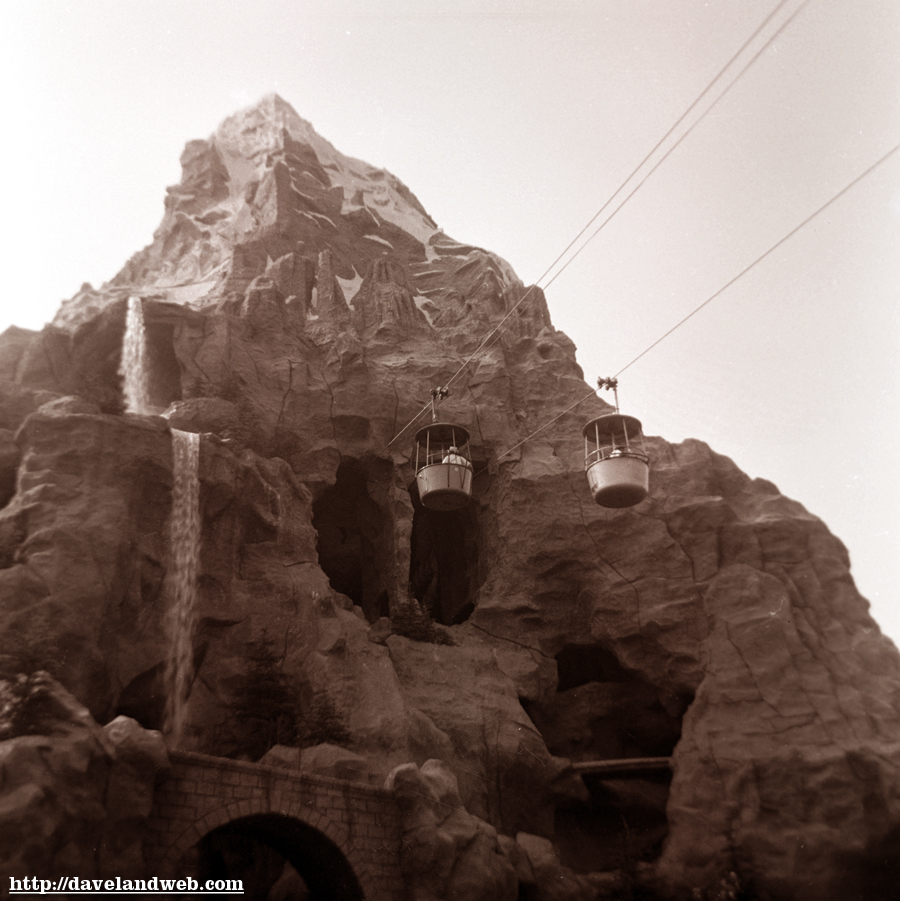 Today we have the Matterhorn coming out our ears, folks! Check it out. First 2 views are some nice undated BW views that include the Skyway buckets.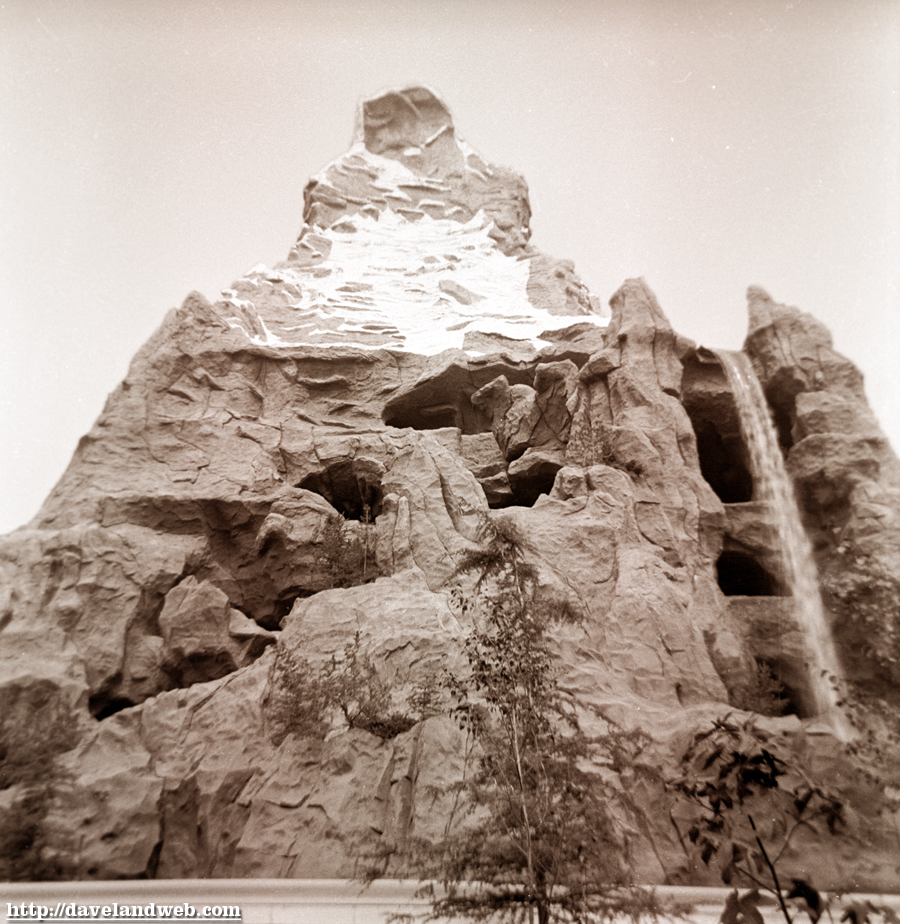 This July 1960 shot has just the edge of the Monsanto House of the Future on the right side: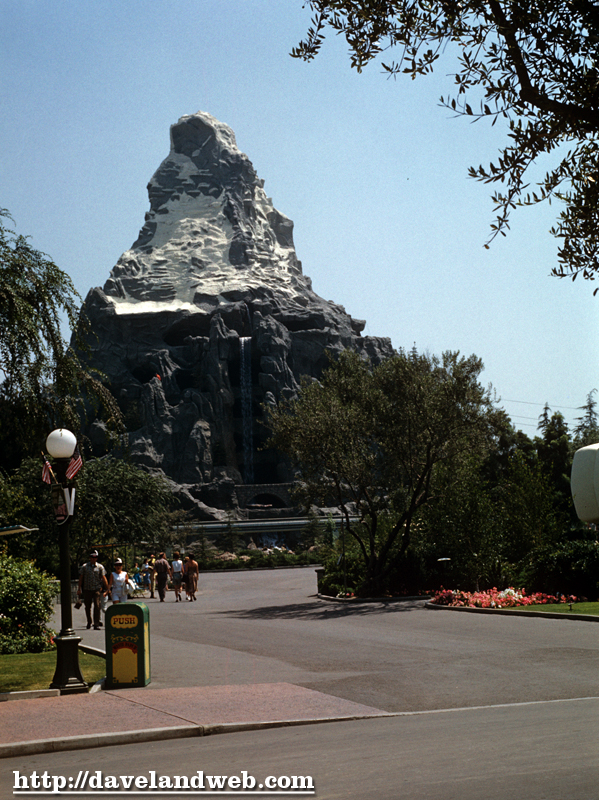 Last view is from September 1967, with the PeopleMover, Skyway, Submarines, and Monorail as extra added bonuses!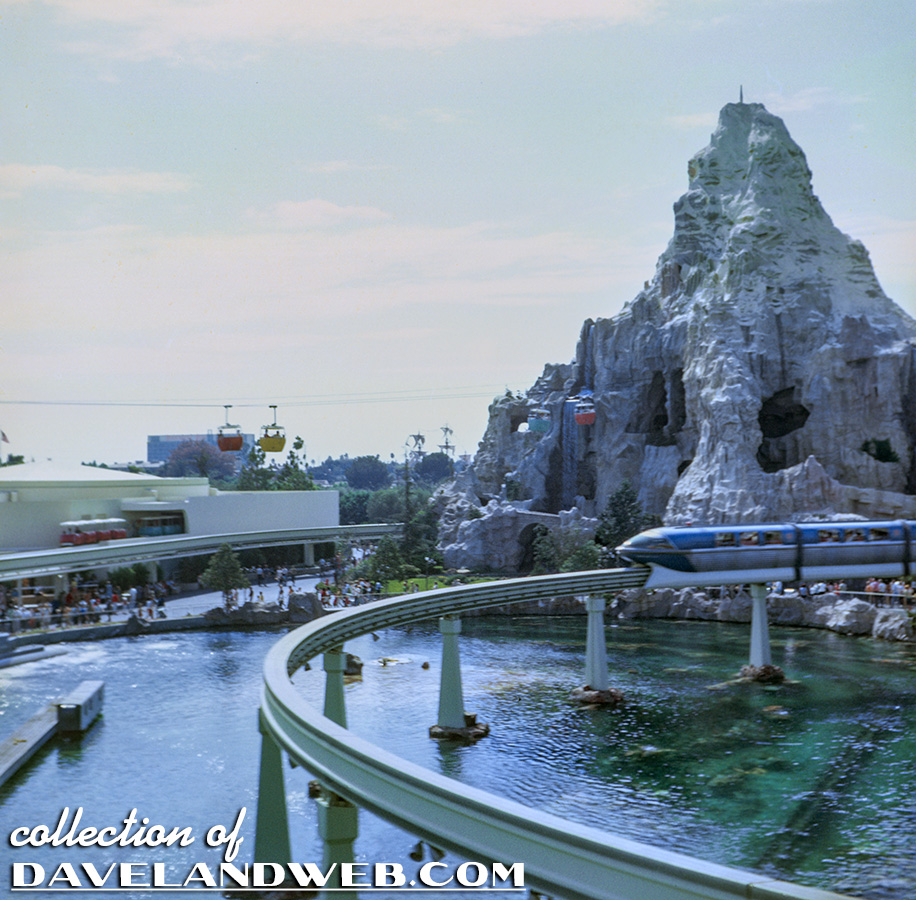 See more vintage and current Disneyland Matterhorn photos on my regular
website
.