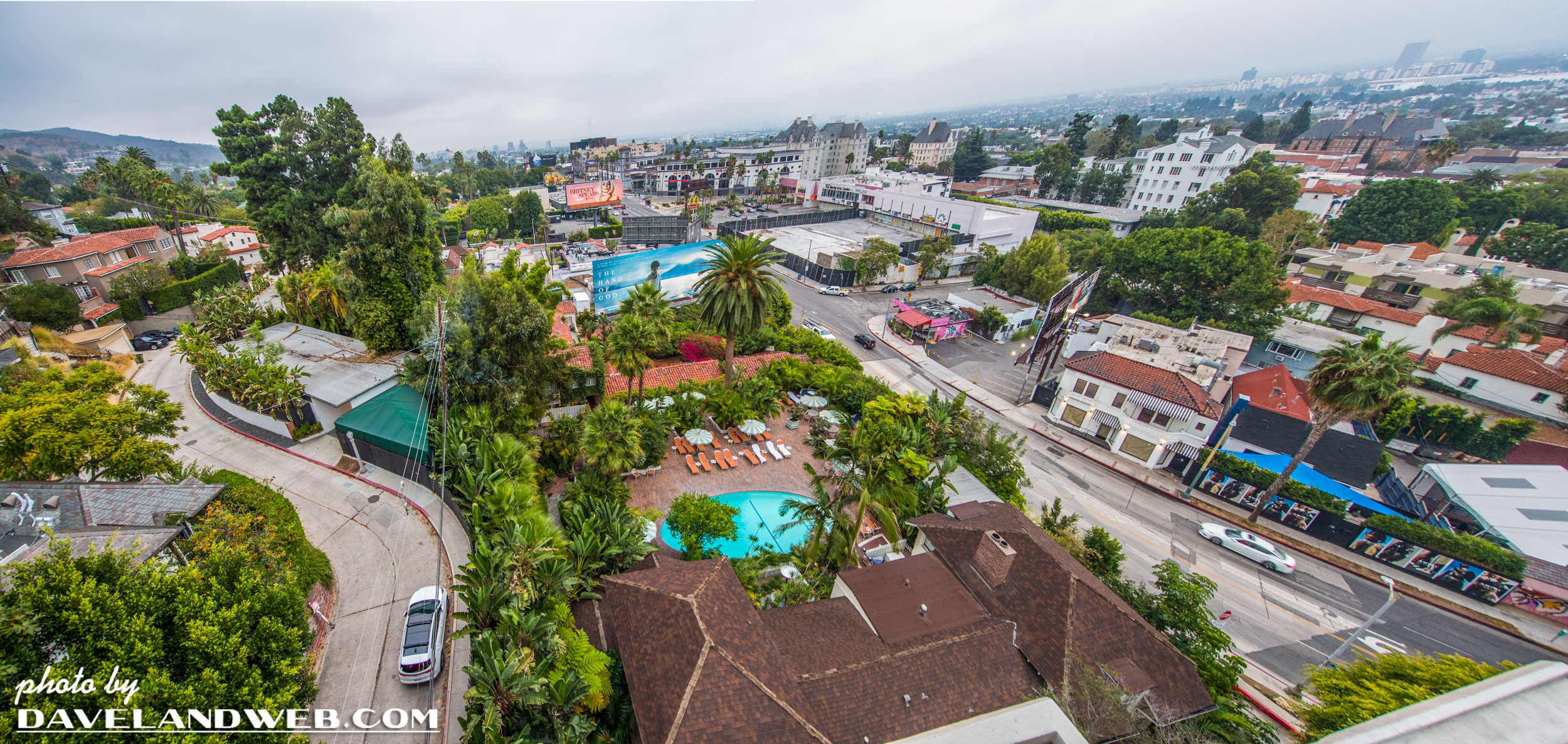 This bird's eye from the seventh floor of the Chateau Marmont gives a wonderful panorama of Marmont Lane (on the left) where the infamous John Belushi bungalow is located; at center is the Marmont pool, where Howard Hughes "allegedly" ogled sunbathing females from his sixth floor penthouse suite; and on the right, is Sunset Boulevard, aka "The Strip."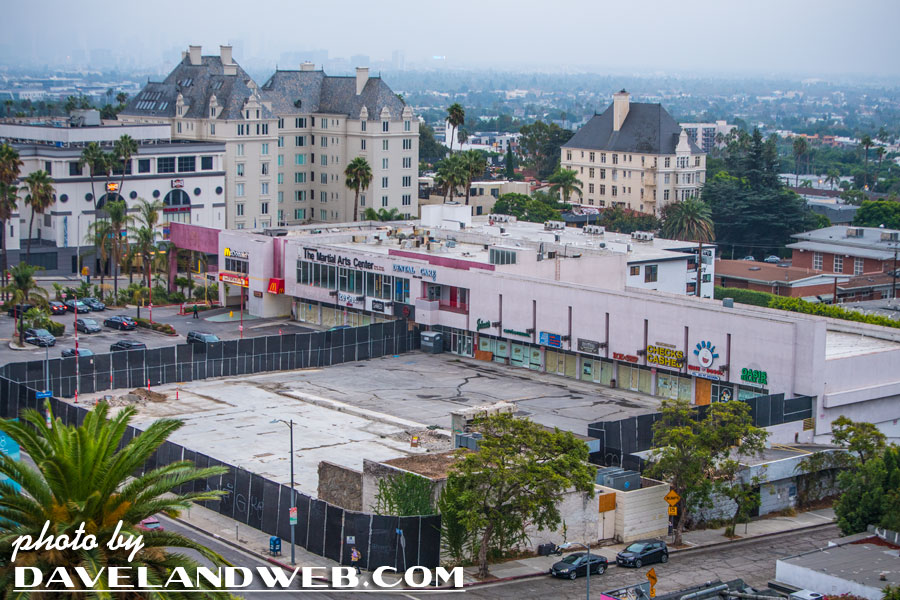 Zooming in you can see a construction fence surrounding the property that once housed the Garden of Allah Hotel from 1927-1959; it was replaced by the Lytton Savings bank, which has now been torn down to make way for a mixed-use development designed by Frank Gehry, who claims his renderings were inspired by the Garden of Allah.
I was in LA when the Garden of Allah existed, and with this project, I wanted to capture the feeling of the experience of that place which was vibrant and memorable. It has always been important to me to respect this history while also creating something of our time.
Based on the renderings that have been revealed so far, I do not see any correlation between the two projects.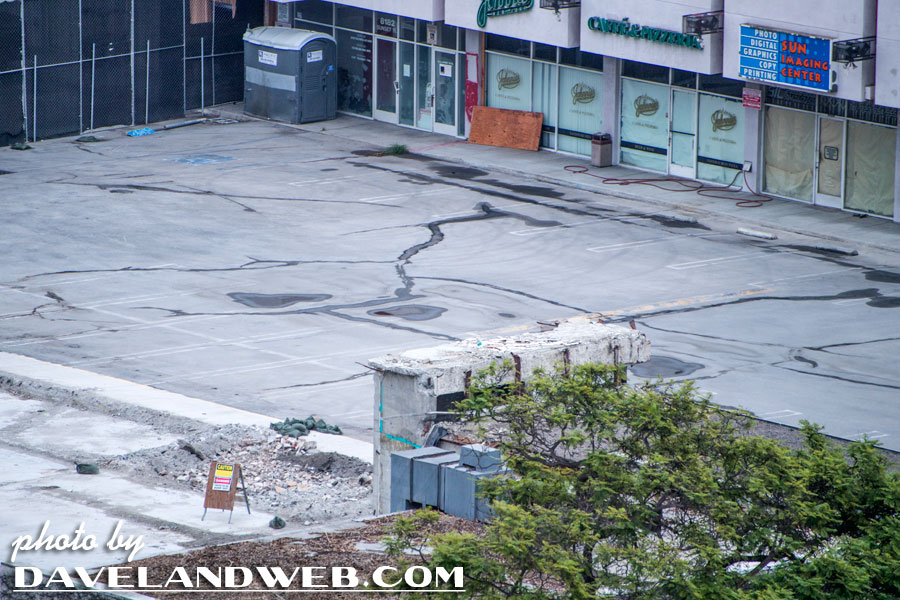 So for now, the lot sits empty, awaiting its fate.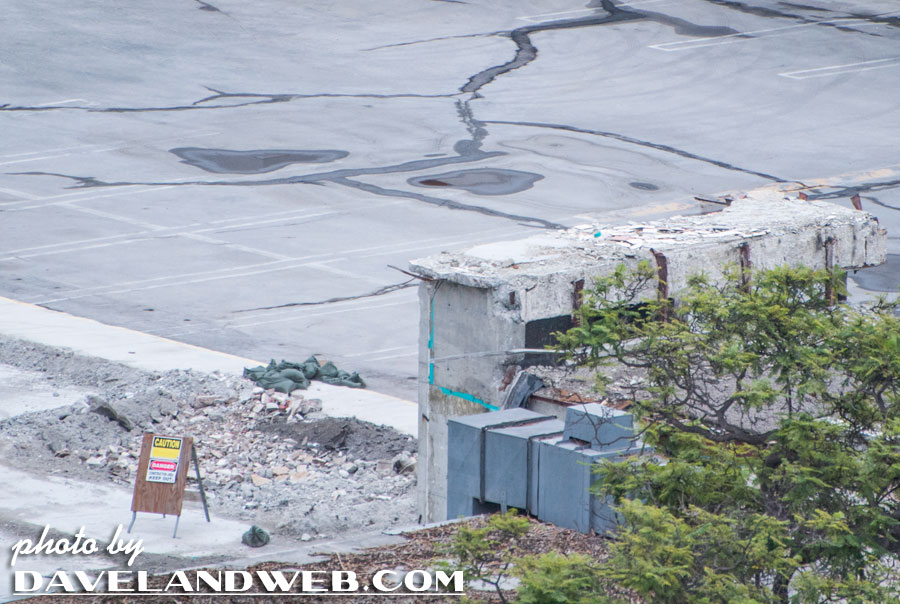 Will the Gehry project ever get off the ground? Or now that the Lytton Savings has been torn down, avoiding any future obstacles with the preservationists, will it appear back on the market for sale again?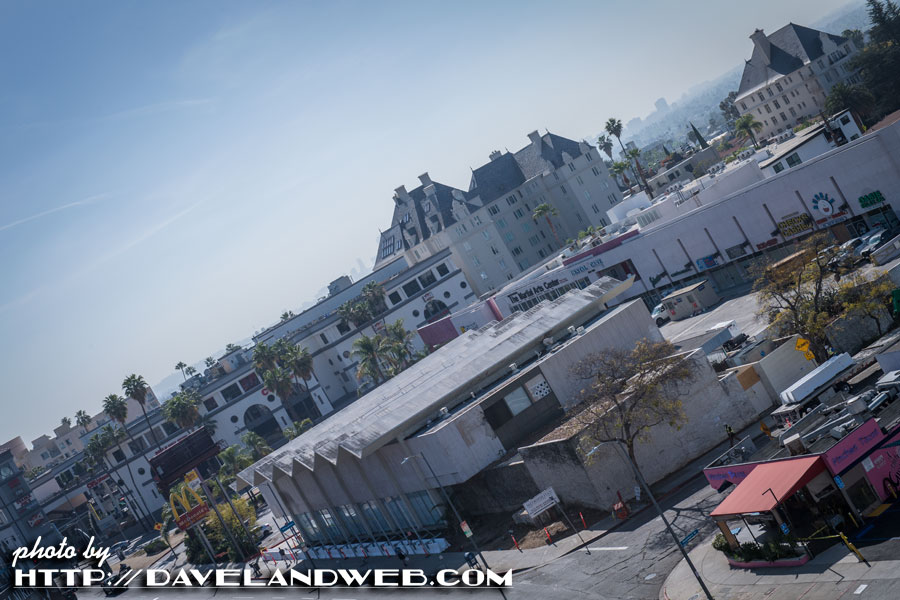 Here's what the property looked like during my last visit in April (above) and from 2017 (below).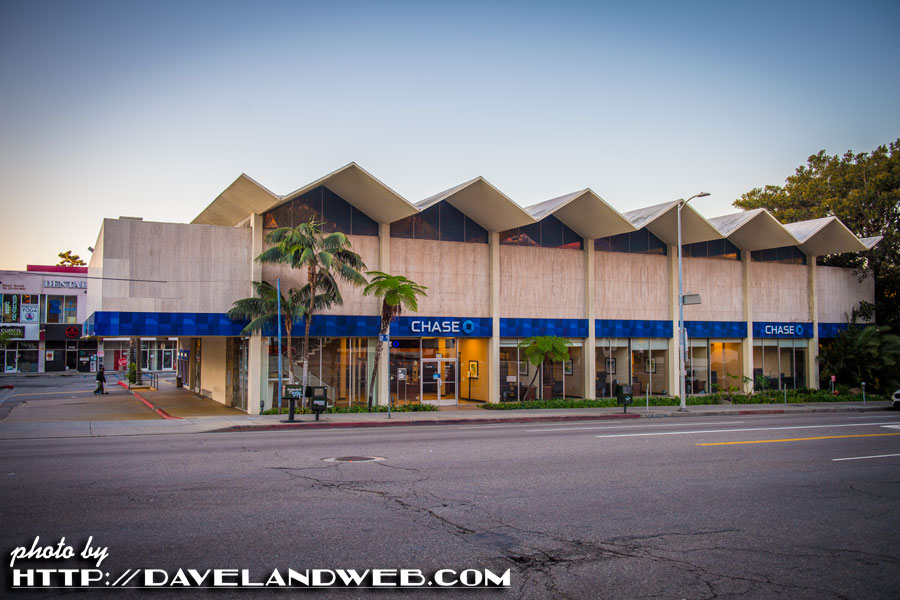 Directly across the street from the Chateau is the former office of Jay Ward Productions, where the famous statue of Rocky and Bullwinkle once rotated for all to see along Sunset Boulevard. Hollywood Hounds and PoshPetCare have "left the building" and this place also has a construction fence around it.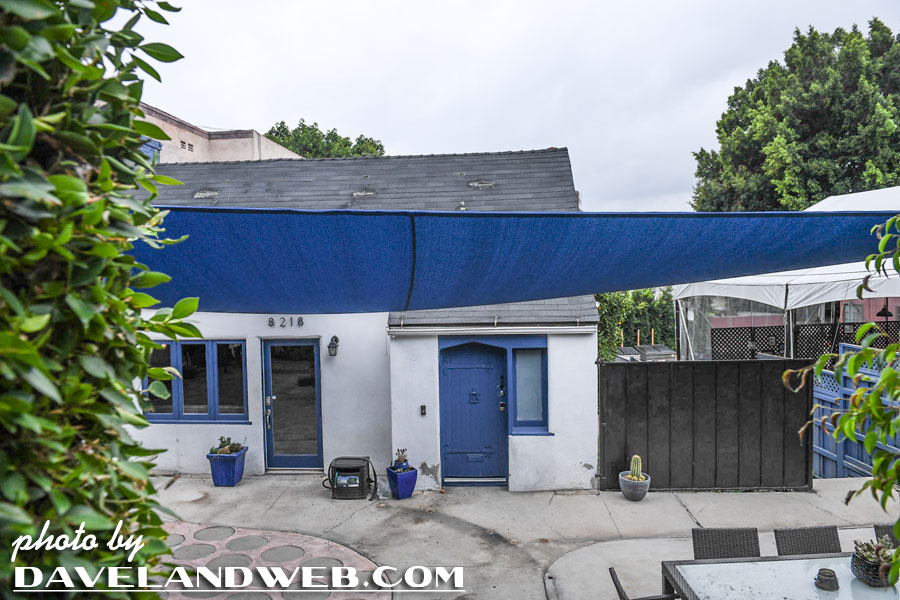 Unfortunately my camera was on the wrong setting, so I didn't get a detailed enough shot to be able to tell if the elbow prints left by local journalists and a few Jay Ward employees in 1961-1962 are still there, but it appears that they could be.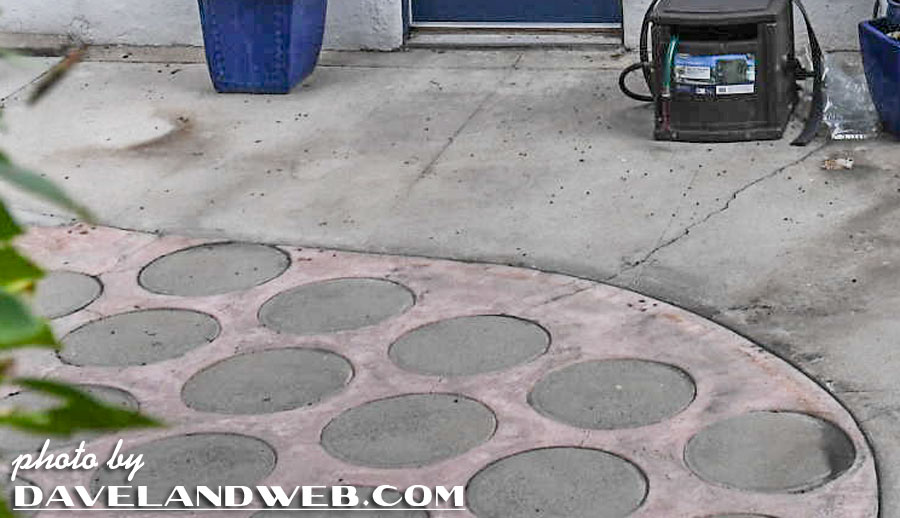 How the property looked in 2012 when it was Hollywood Hounds and Bullwinkle was still there with his little pal, Rocky (somewhat obscured by a palm tree):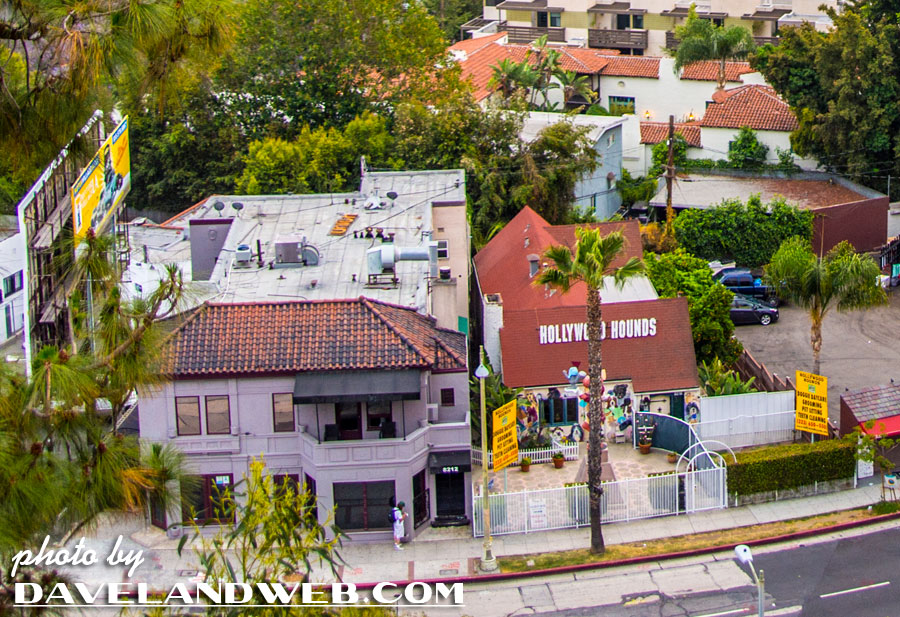 See more of my Sunset Boulevard photos at
my website.