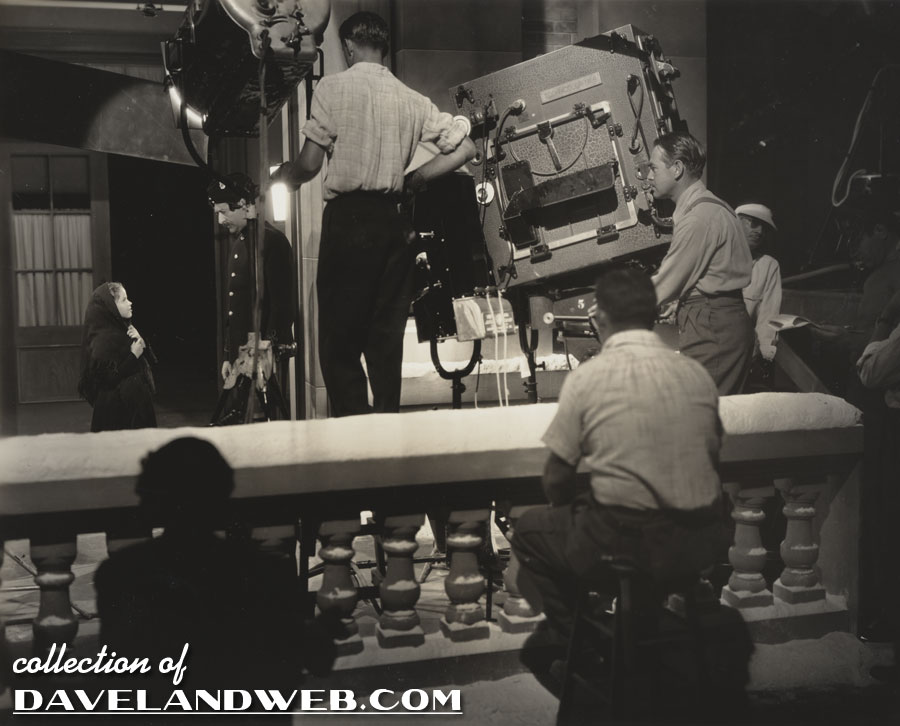 This behind-the-scenes shot from Shirley's 1939 classic "The Little Princess" shows her with costar Arthur Treacher. From the publicity blurb on the back:
399-P4 THOROUGHLY DISGUISED - It's hard to recognize two of the screen's favorites. In the costumes they wear for "The Little Princess" at 20th Century-Fox. Shirley Temple and Arthur Treacher, rehearsing a scene.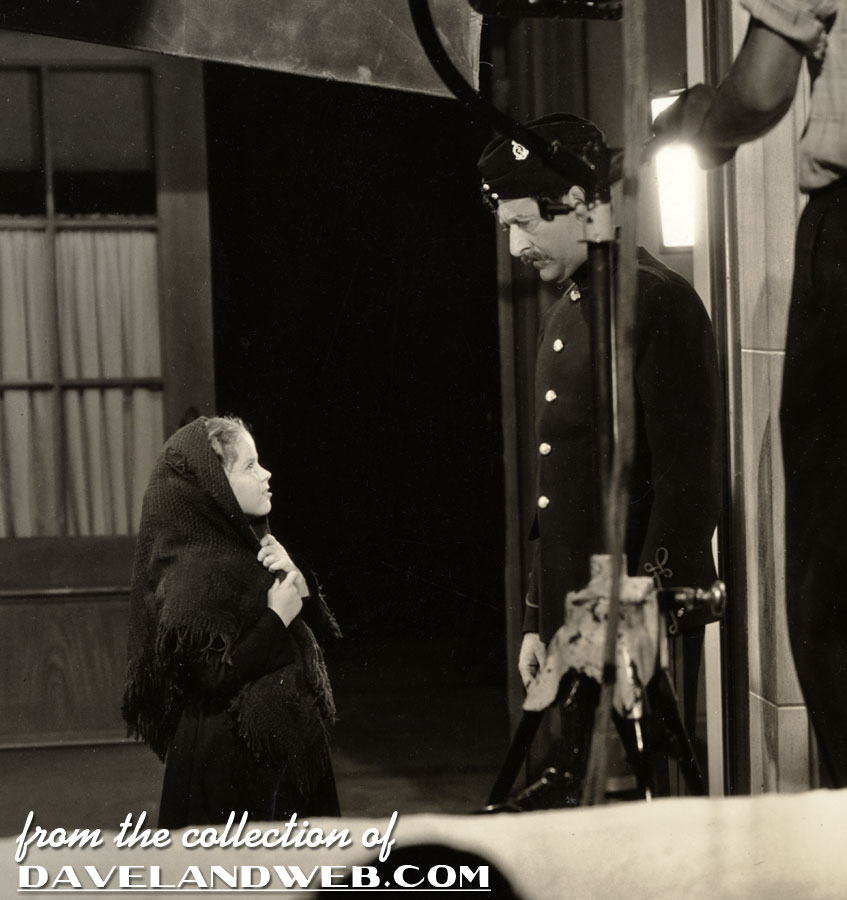 399 was the number assigned for photos to "The Little Princess"; the "P" stands for publicity, which means the photo was not a straight scene from the movie, but rather designated for a news story.
The below shot is the corresponding still that would have been used to show the actual scene. At this point in the story, Shirley's character is searching hospital wards in hopes of finding her father. Treacher portrays "Bubbling Bertie," the friend who is assisting her with that search.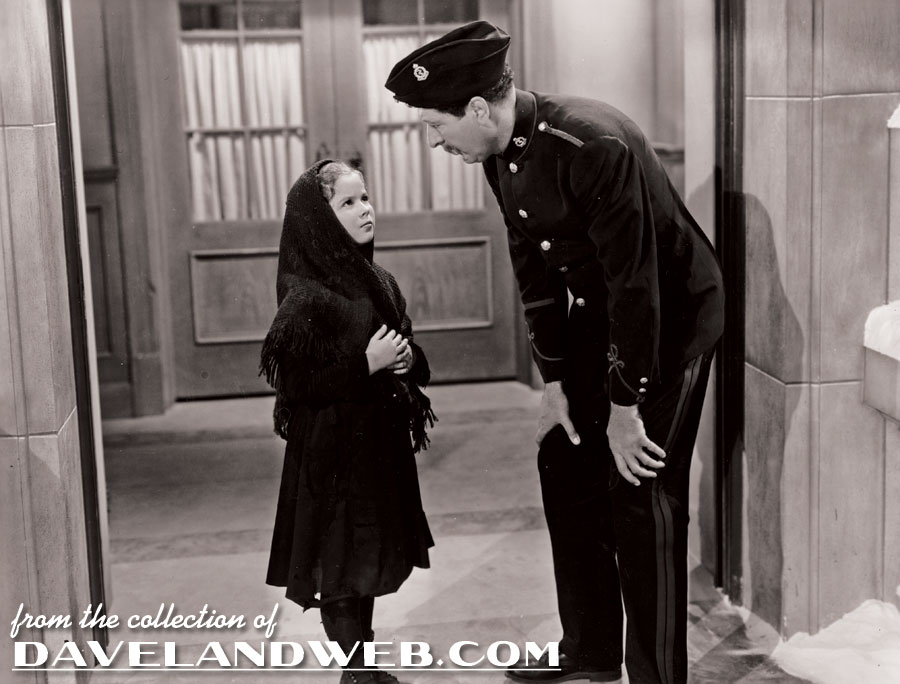 Here's a screen shot of the scene as viewed in the final film: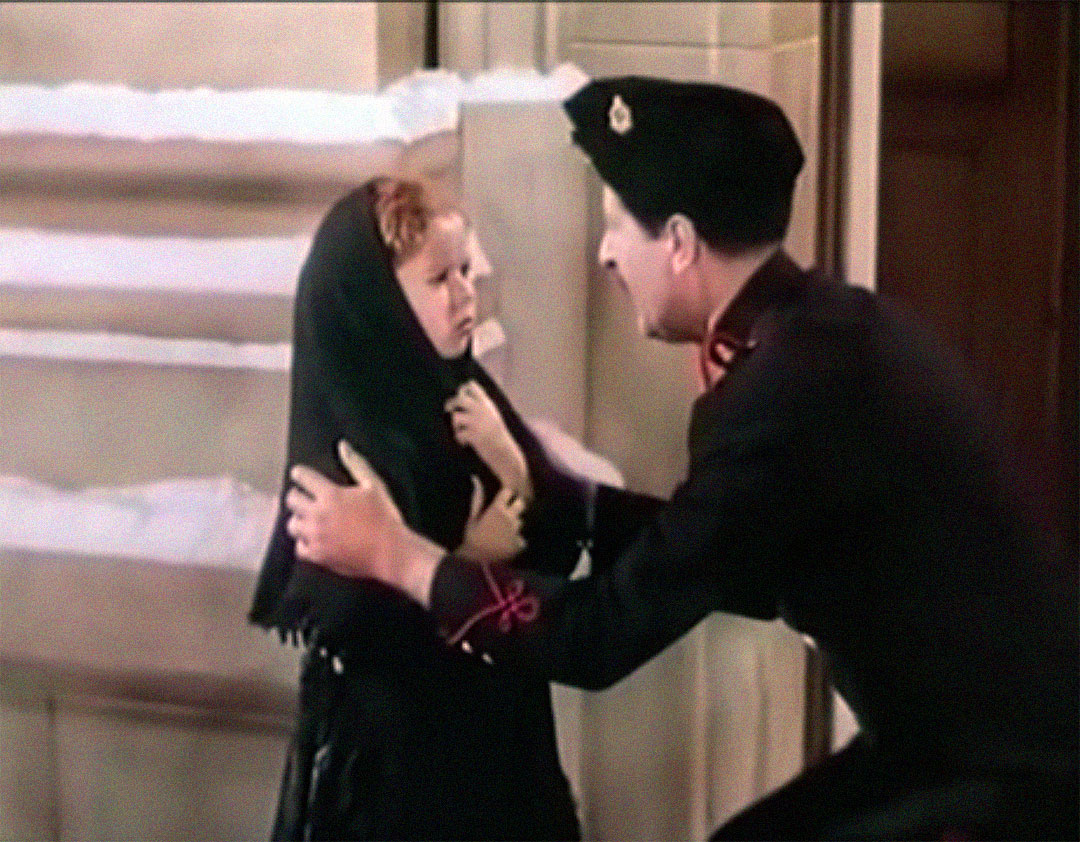 Here they are unsuccessfully searching the wards: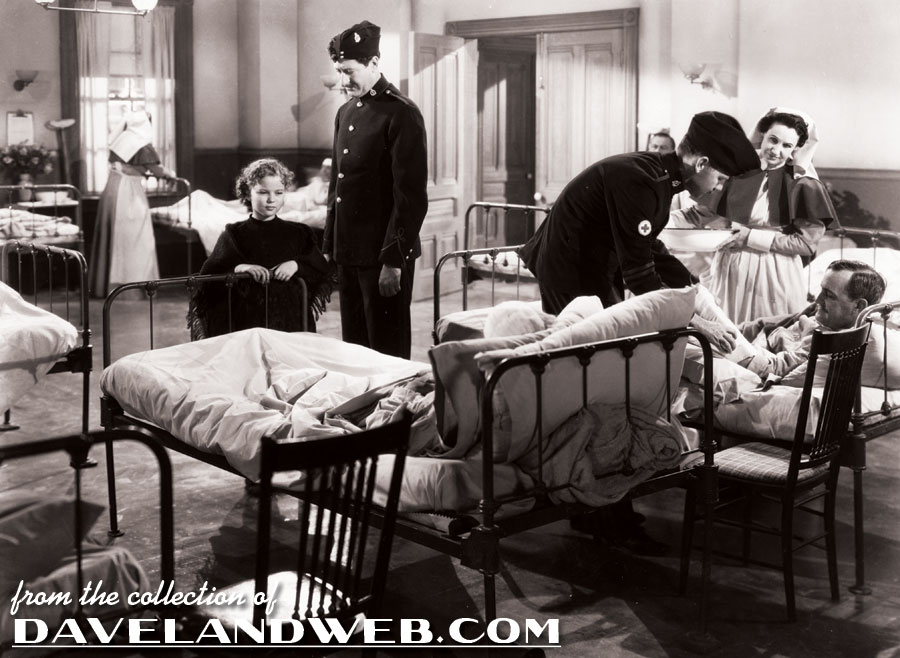 While they don't find her father on this particular search, they do manage to lift the spirits of the other soldiers who are recuperating from their battle injuries by performing "Old Kent Road."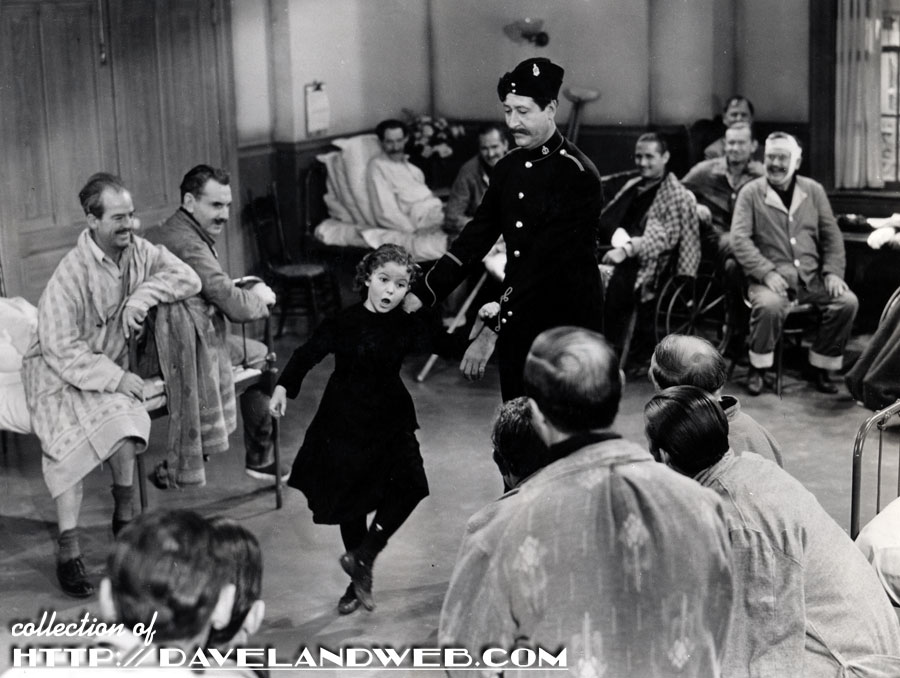 See more Shirley Temple photos at my
main website.