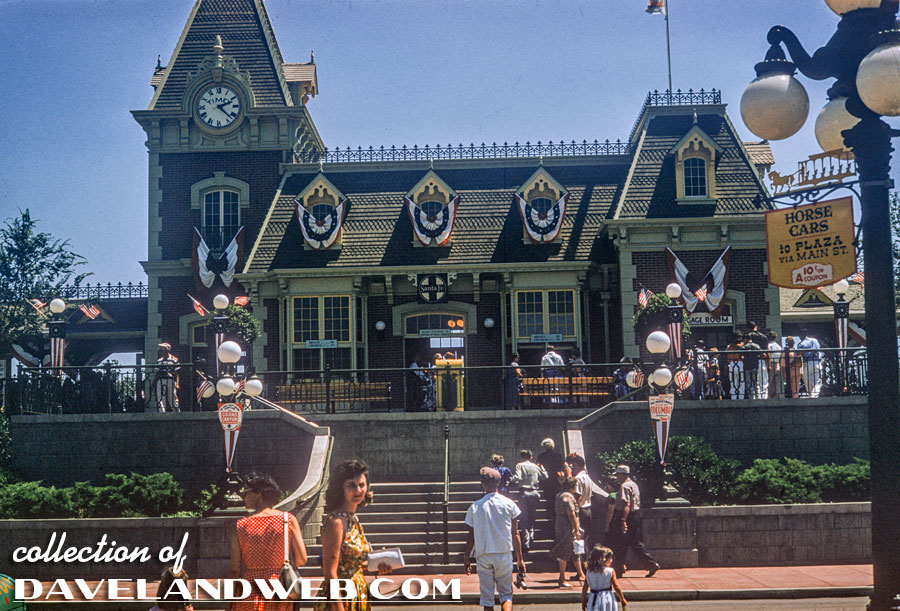 Our July 1958 Disneyland Tour has progressed to Town Square. I love the cutout detail on the lamppost for the Horse-Drawn Streetcar: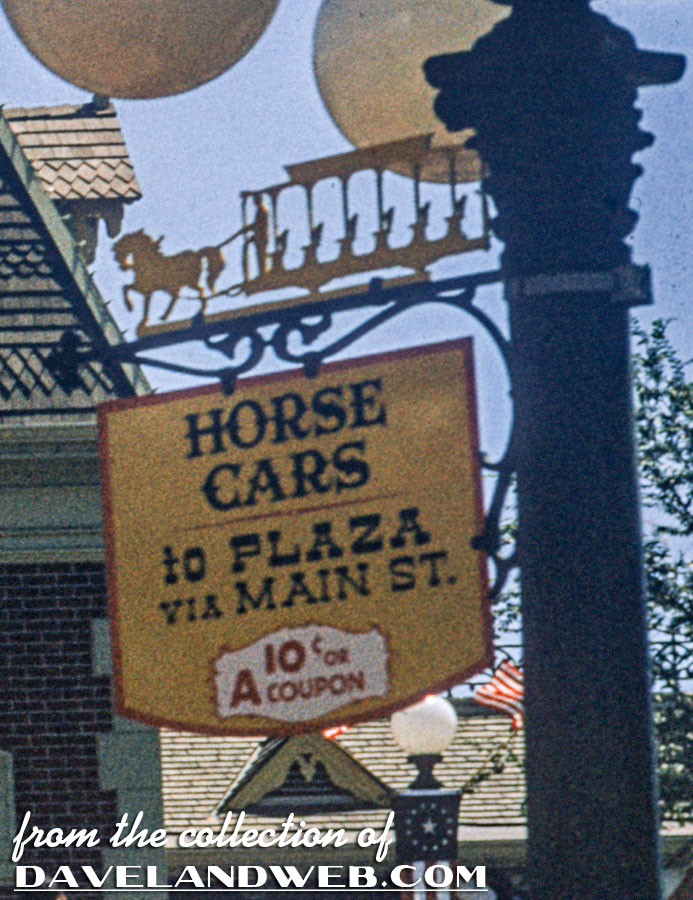 Note the patriotic bunting (it is July, folks!) and the signage hailing the debut of the Columbia: "Full Rigged 3 Masted."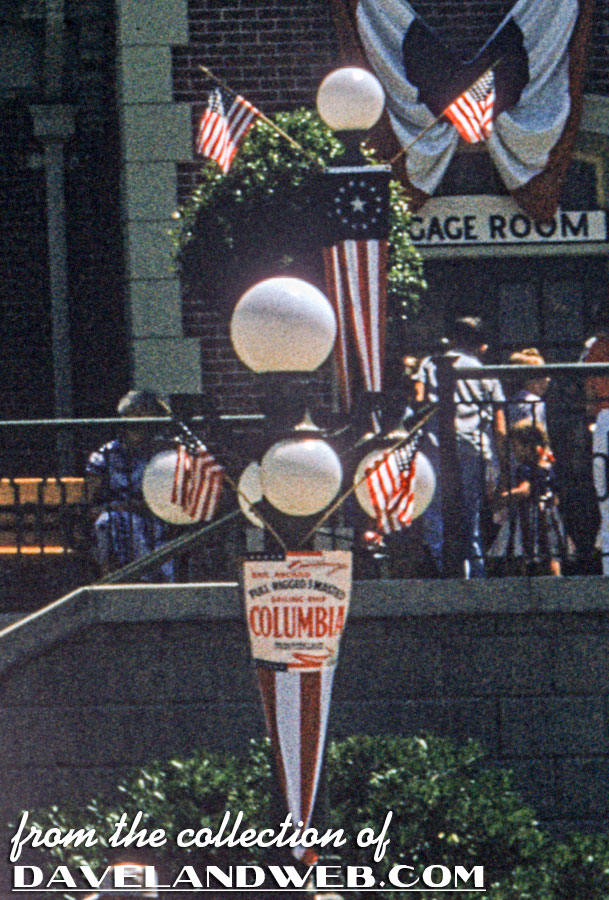 Need a lift? Plenty of choices in Town Square, from the Omnibus: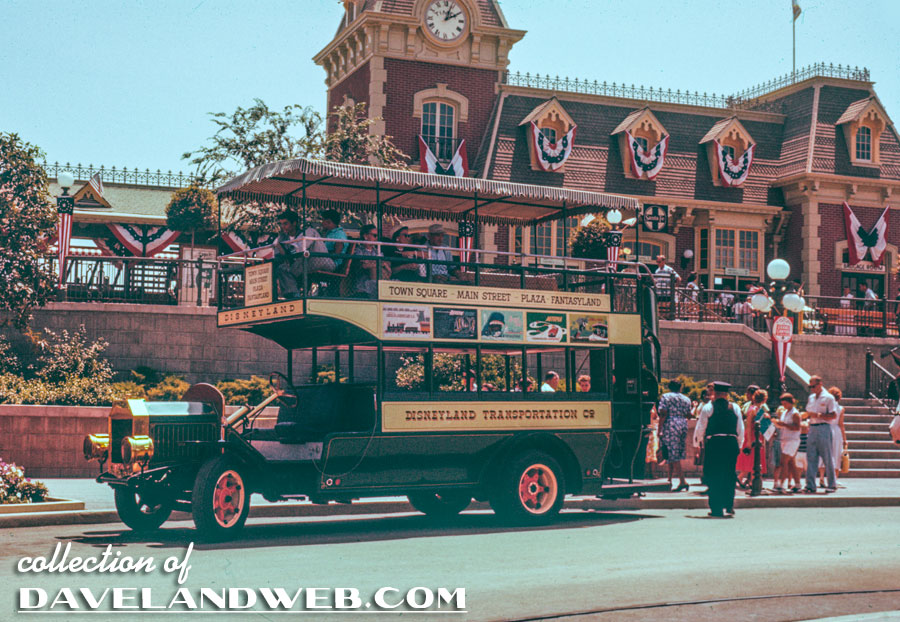 The Chemical Wagon: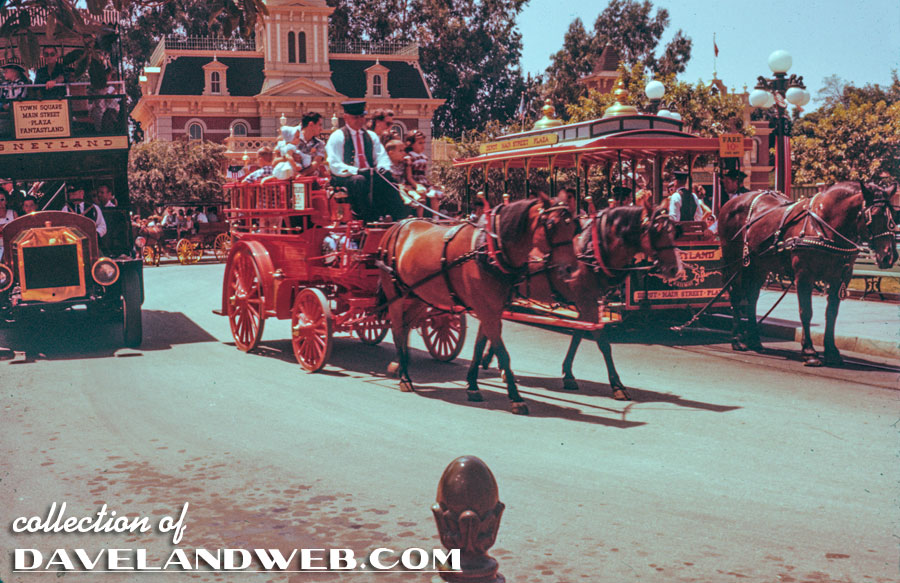 The Horseless Carriage: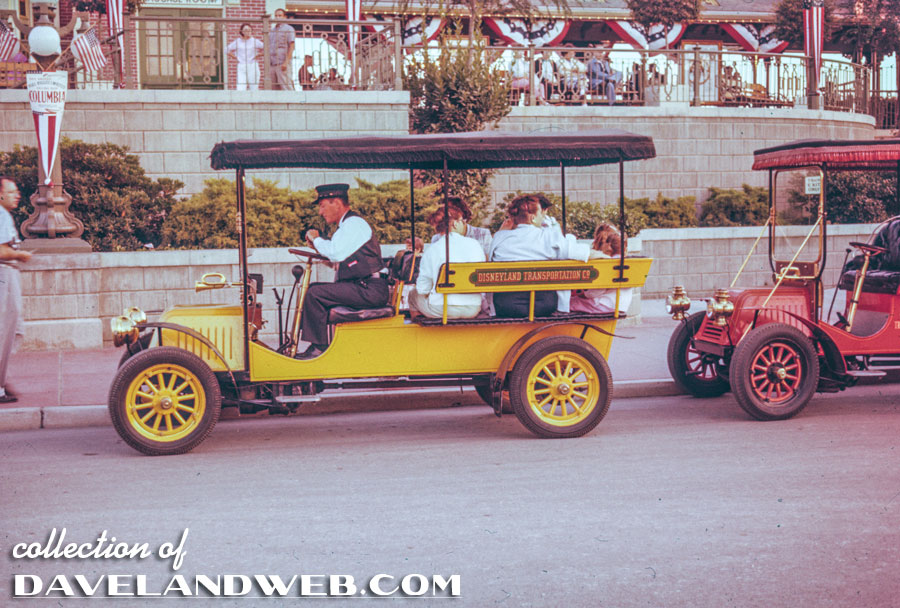 …and the previously mentioned Horse-Drawn Streetcar: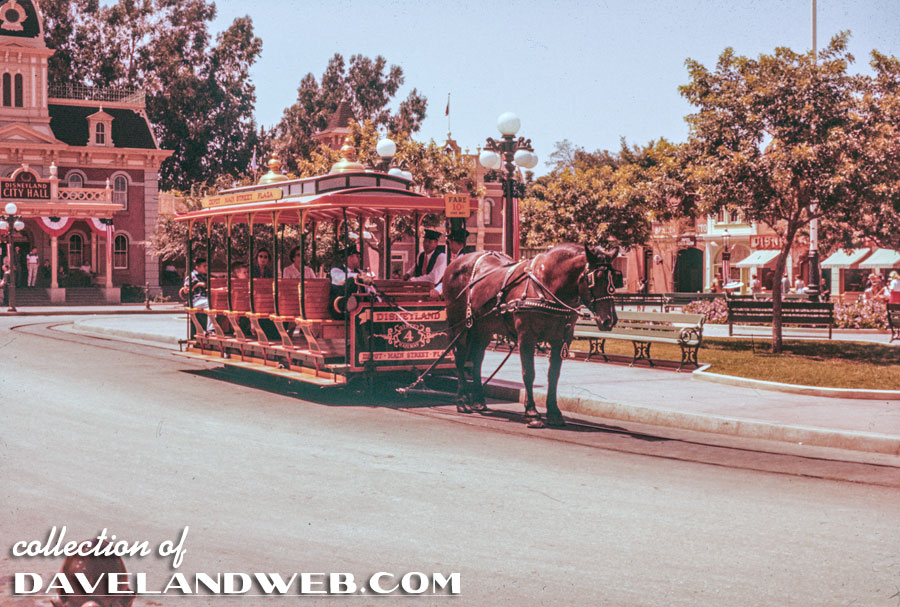 A shot down Main Street, facing towards the Castle: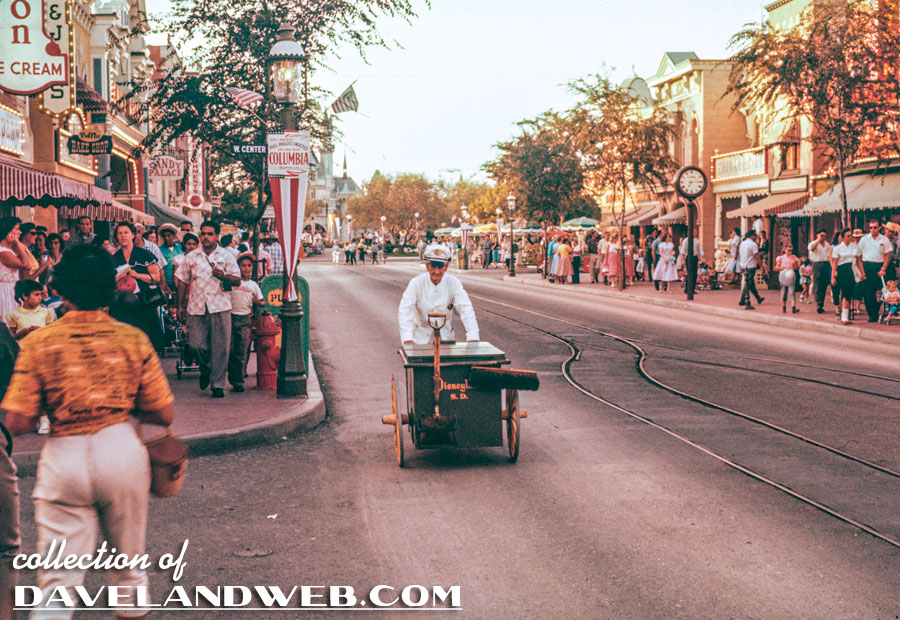 A closeup of the banner and the cleanup-crew: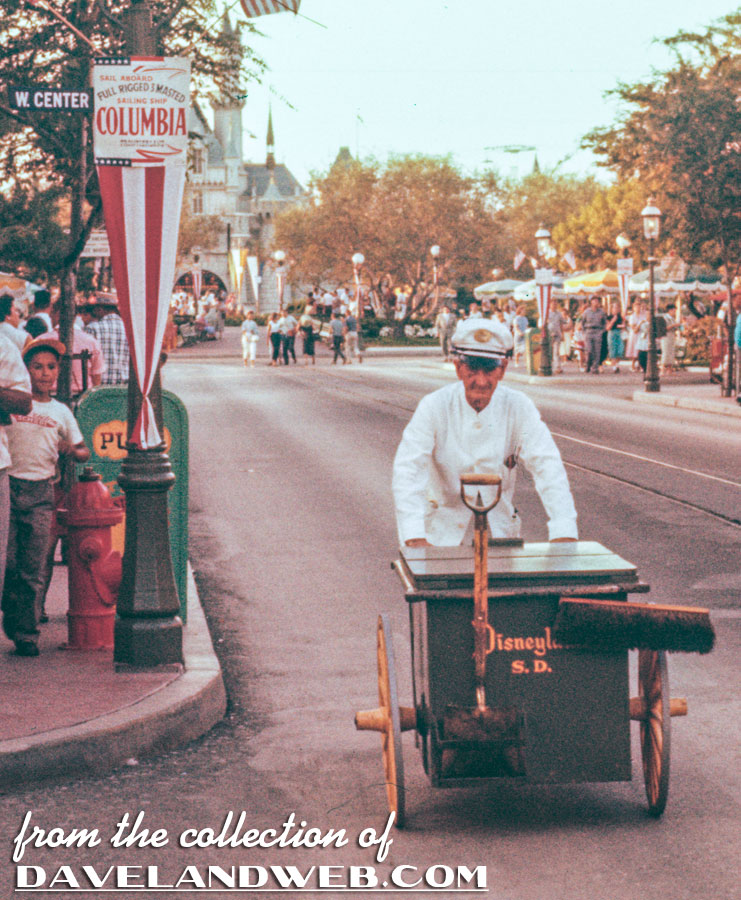 Don't forget to stop at the Kodak Shop to have a nifty old-time photo taken of you and your sweetheart: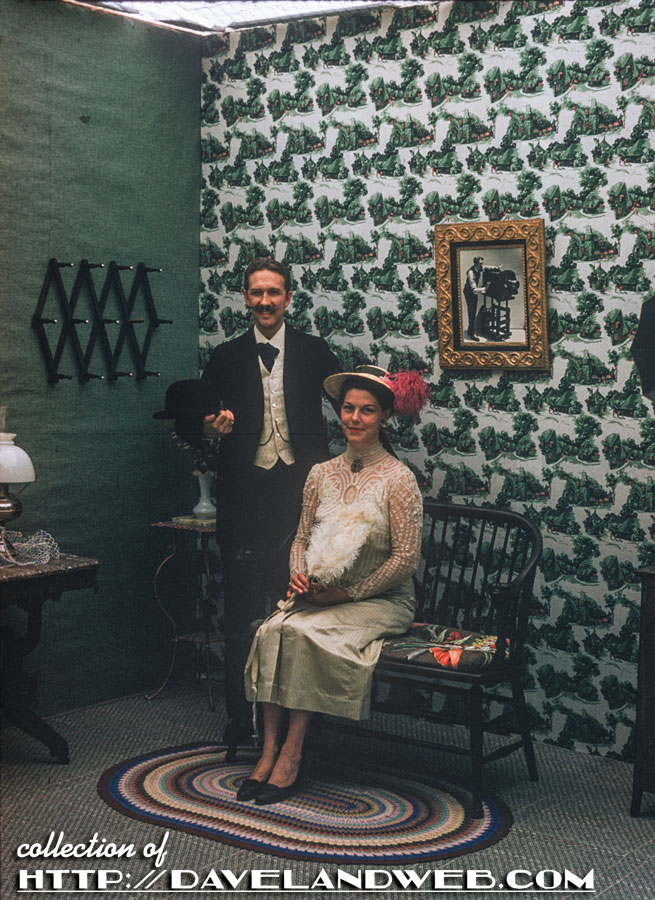 Want to know what to do on Main Street? Here are some listings from a 1958 brochure: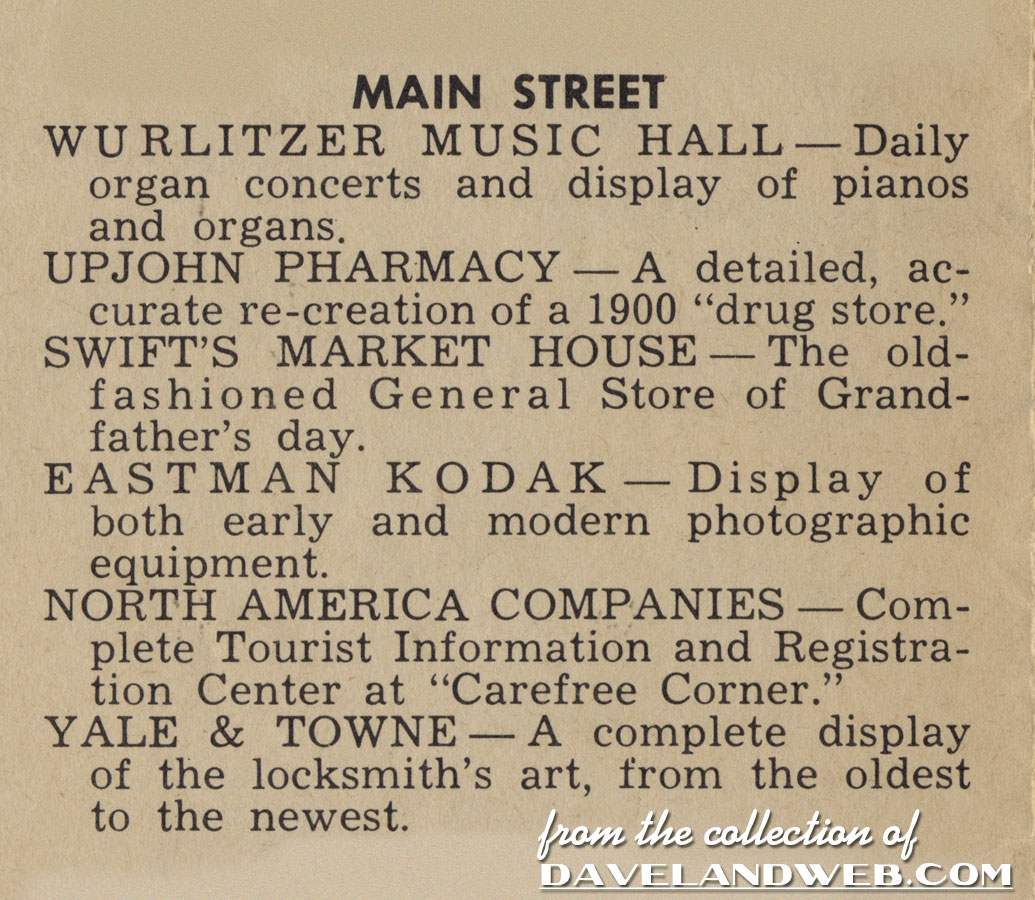 Next up: Central Plaza!
See more Disneyland photos at my
main website.