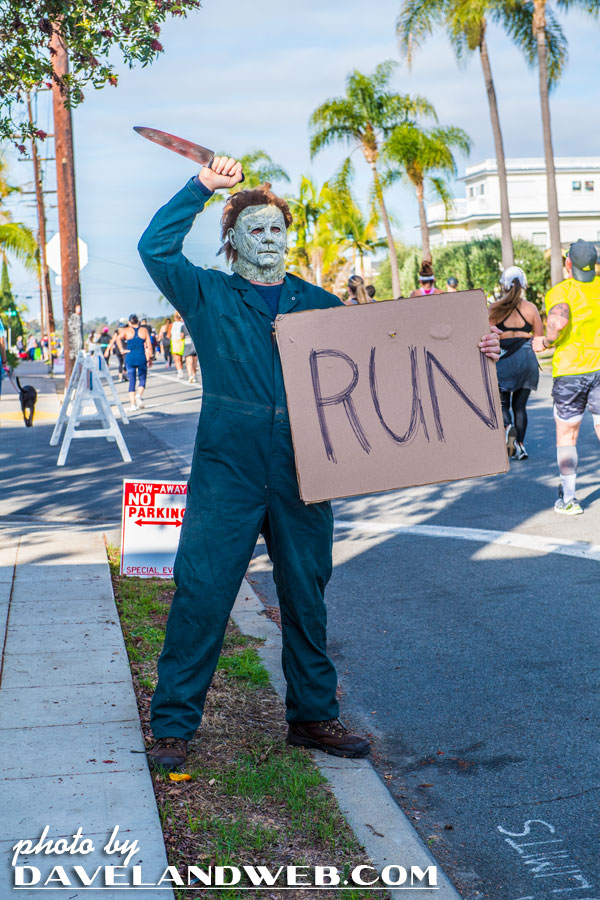 I haven't run a race in over three years; the pandemic put a stop to most of the half marathons, but I'm not sure whether I would have done more or not. The last half I did in 2018 was not all that spectacular, and I find myself not wanting to put the training time in to get a good result. But…my friend Angelo did the San Diego Marathon yesterday. Knowing how getting to the starting point can be a pain because of blocked off streets, parking, etc., I offered to drop him off. Hearing the thundering music and seeing the runners heading to the starting point, I could feel the old excitement. Today, people call it "FOMO" or "Fear of Missing Out." I don't have fear; I would say "regret" is a better word. I decided to follow Angelo on the race tracker and try to get some shots of him along the way. As you can see, others had the same idea. I wonder if seeing Michael Myers helped some runners go a little faster?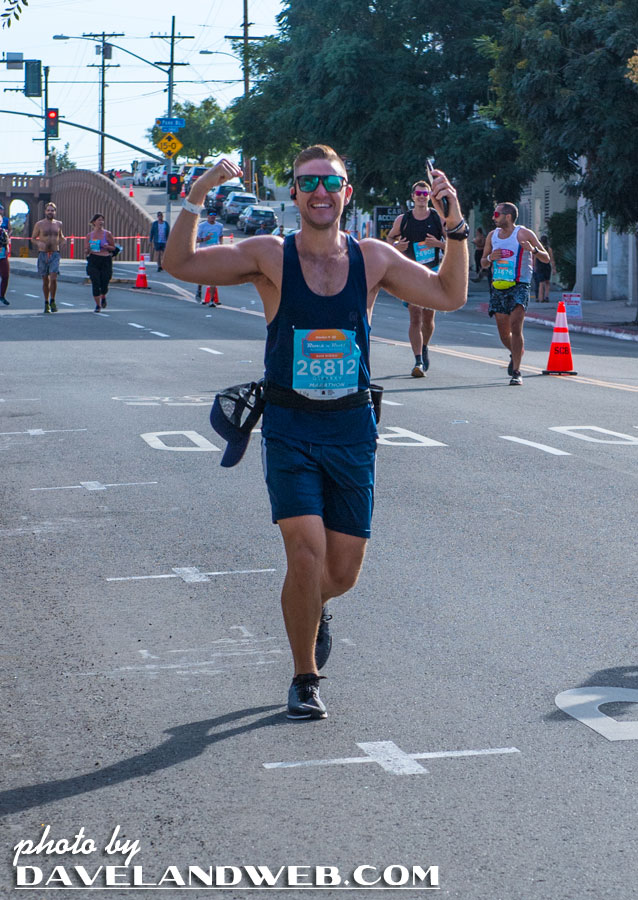 I saw Angelo after he'd completed about six miles (out of 26!). The guy still looked fresh; unbelievable. I'm lucky if I can look good for the photographers during the first mile and a half. I learned the hard way that the tracker was behind by about 30 seconds. I had to run myself to catch up with him after just missing him by a block the first time around.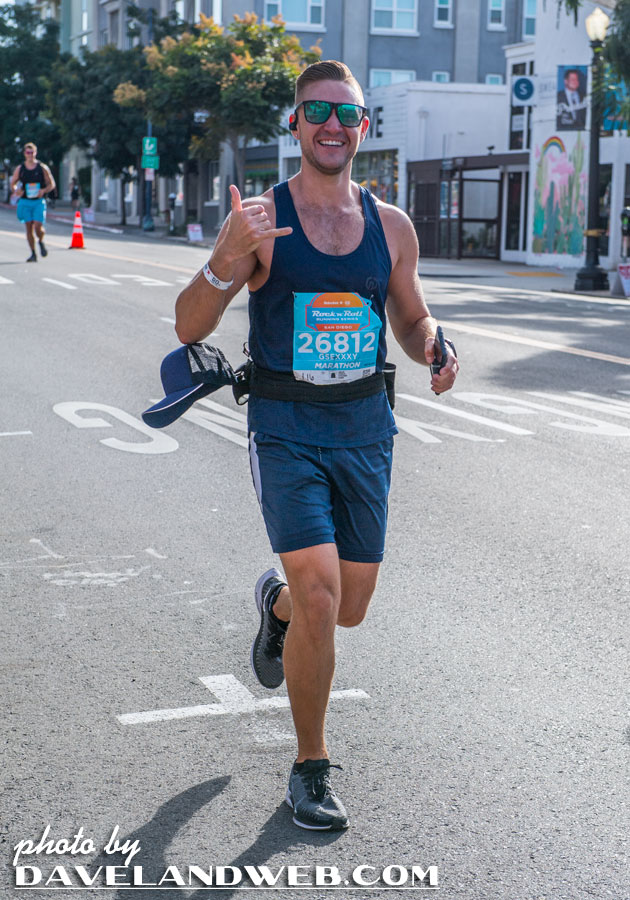 It was a beautiful day out, so I thought what the heck; walk around, take some photos, and get him towards the finish line, too. I headed towards downtown where the race was going to end.
After sitting about ten minutes, I got antsy. Why not walk along the race route and catch him a little sooner? I also encountered one of the bands, the naked i.
I think I'd prefer some dance music; rock 'n' roll does not stir me to go faster. Unless it's super bad; then I'd want to get away from it.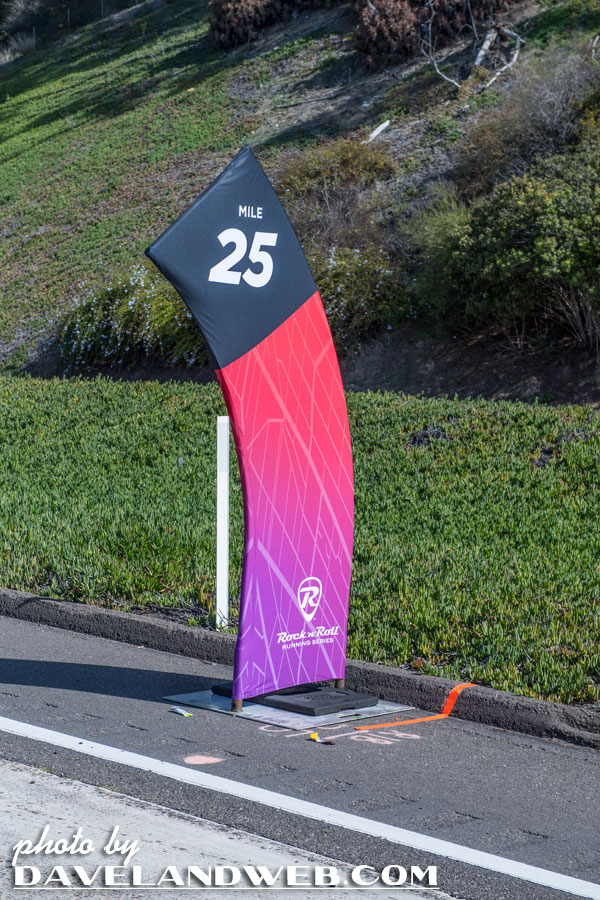 Next thing I knew I was walking along the shutdown 163 at mile 25. Here's a view of the runners from the overpass:
And the band playing overhead: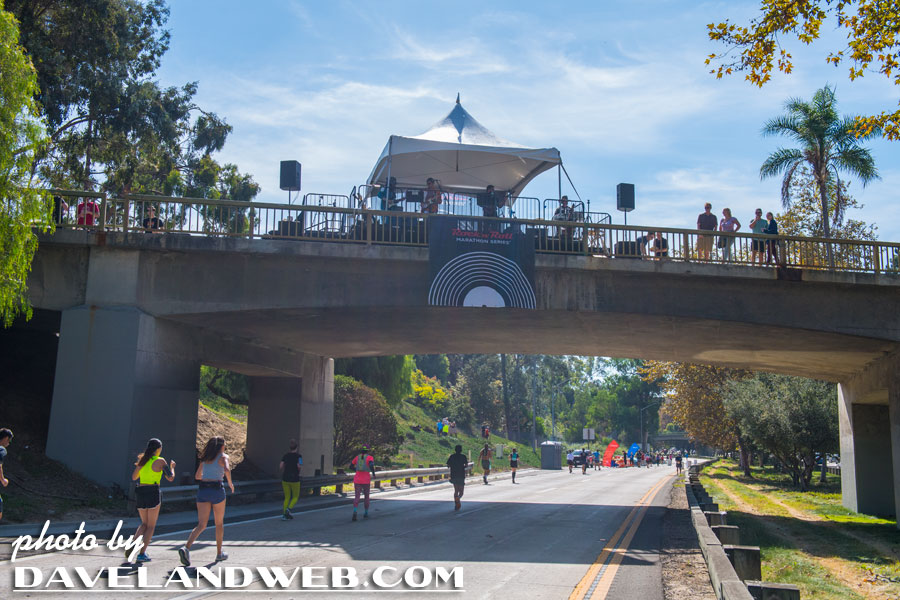 Ooh…an interesting stamp in the concrete along the bridge!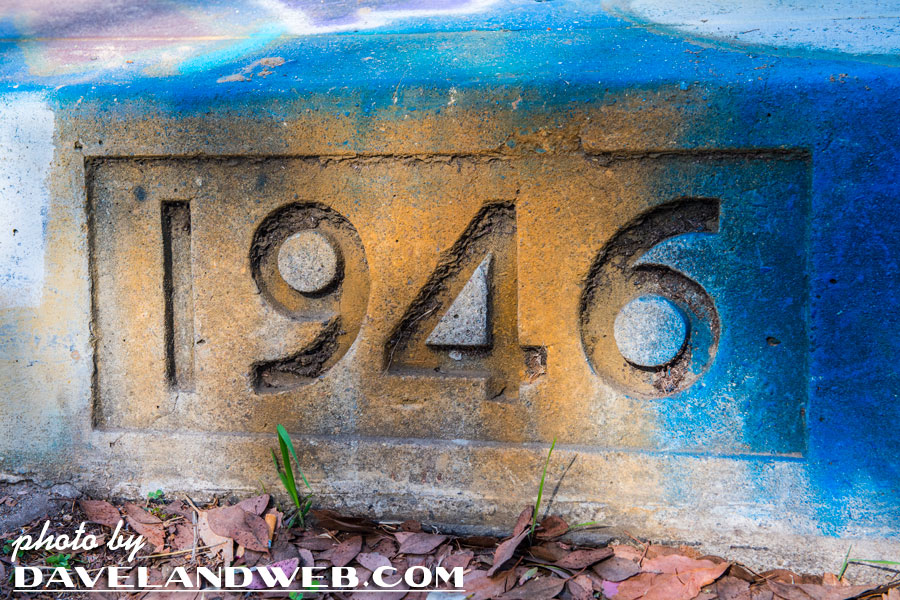 Back to the race… I finally saw Angelo at mile 24. Still looking fresh. Life is not fair.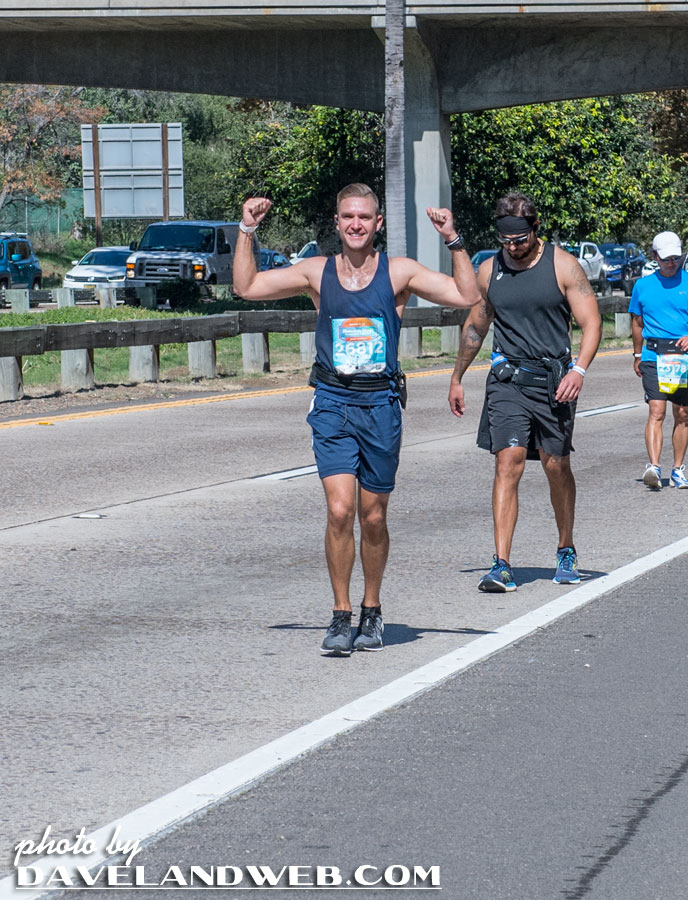 He was feeling good, but glad to be only a few miles from the finish.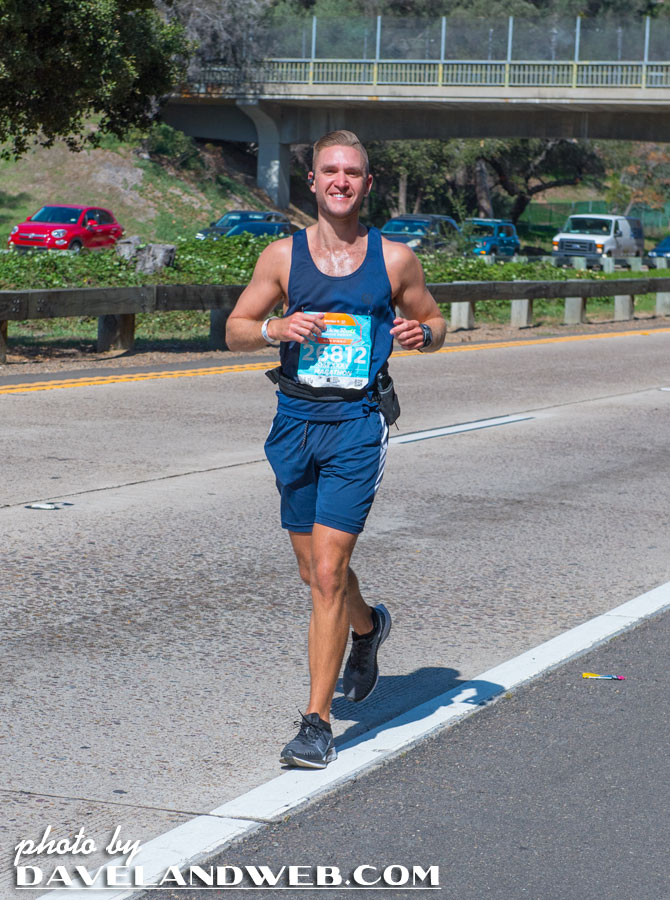 Later this week I will post the shots of San Diego that I snapped during my stroll. Will I do another half? I might. I do miss the excitement and the competition of a race. Maybe a 5k or a 10k first. And most of all, I need to finish my book first. So much to do…
Congrats to all who finished yesterday!
See more photos at my
main website.