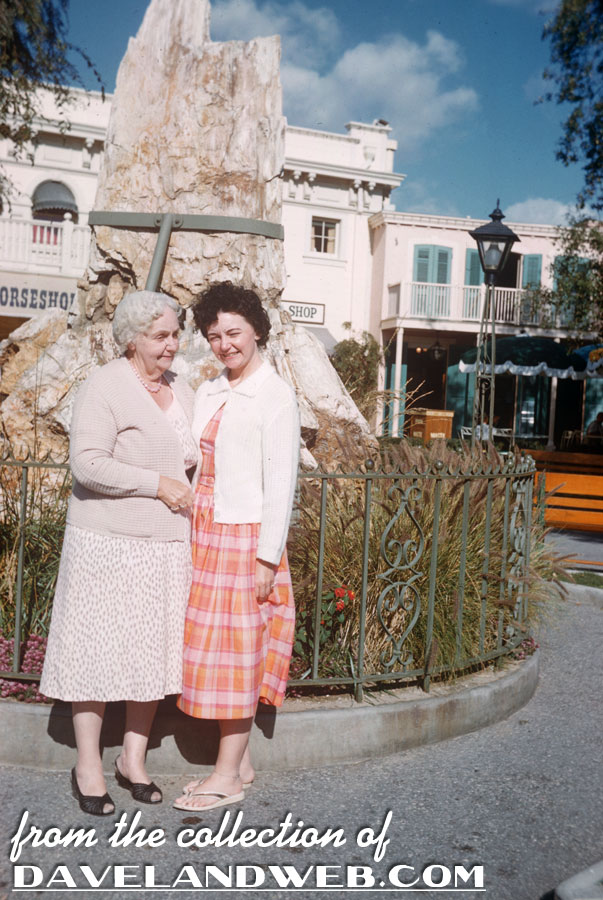 Don't get petrified by the start of another week; instead, focus your petrification on the tree at Disneyland's that has graced the Frontierland landscape since 1957. This June 1961 shows "Anna and June." Perhaps Anna is encouraging June not to be afraid of Mondays. In the background is Don Defore's Silver Banjo Barbecue," the only restaurant in Disneyland history (so far) to bear the name of a non-fictional person that was also owned by said individual.
I found this shot that I had taken in February 2012, offering a similar perspective: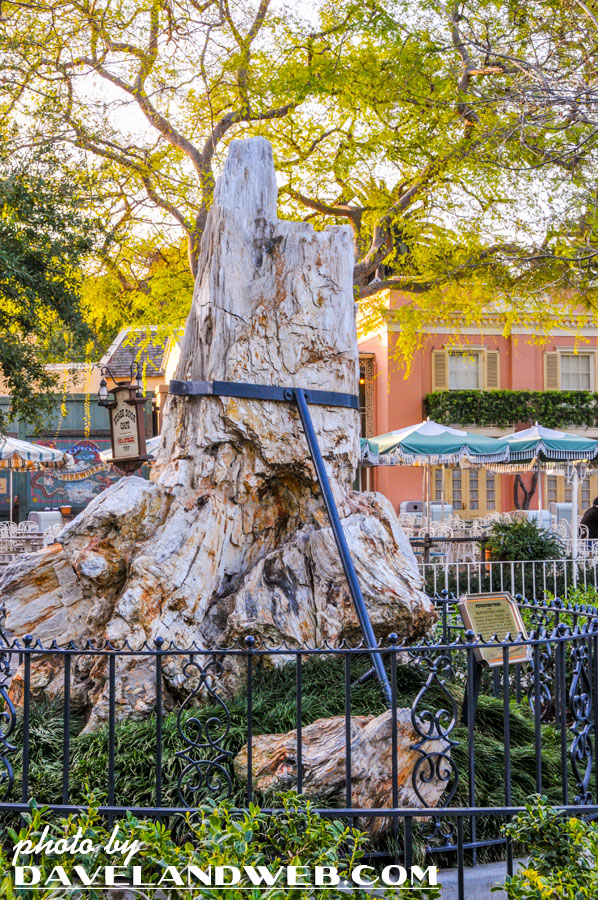 Here's the plaque that tells the backstory: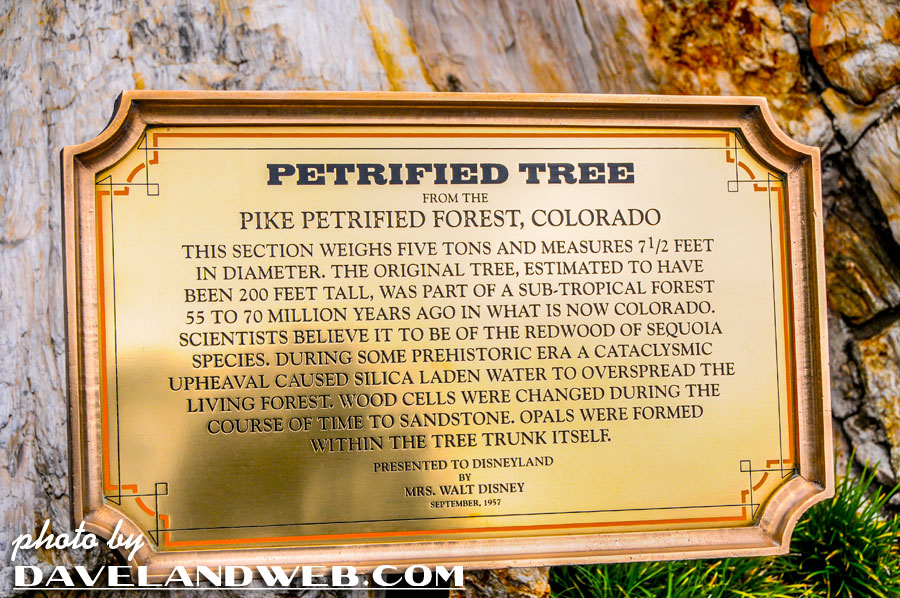 I hope your weekend is off to a great start! See more Disneyland Petrified Tree photos at my
main website.