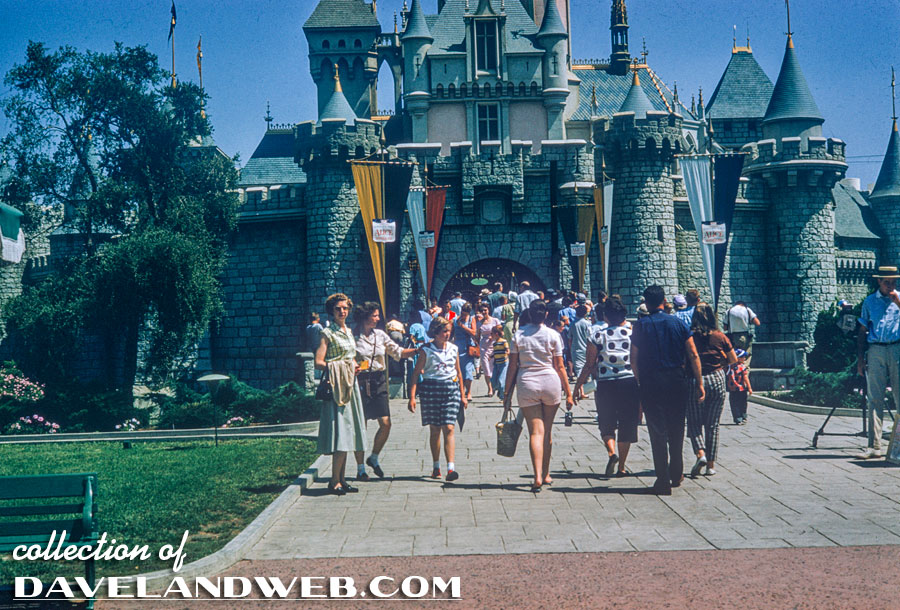 The Sleeping Beauty Castle is our portal into Fantasyland, as we continue the July 1958(ish!) tour of Disneyland.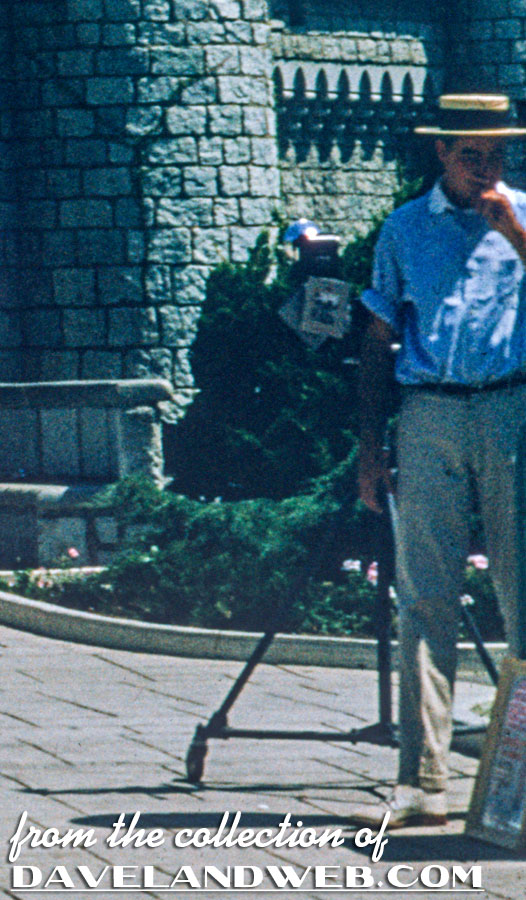 Dressed like a guidebook salesman, it also looks like this gent could be promoting the souvenir photos that guests could have shot of themselves at the Kodak shop.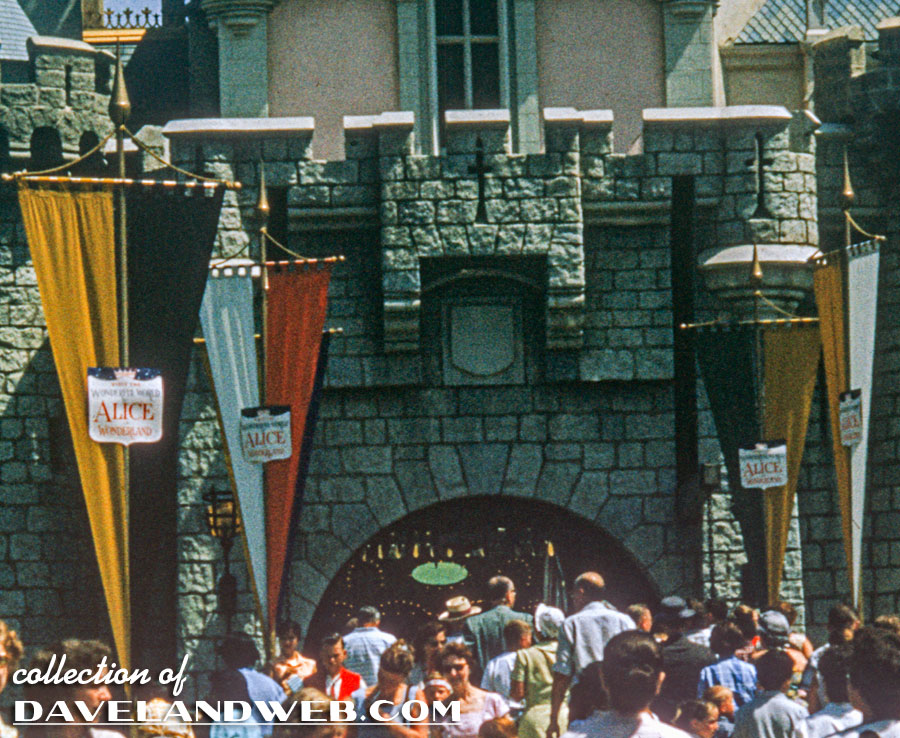 Note the banner promos for the new Alice attraction and the lack of the crest on the Castle. Just a plain old slab!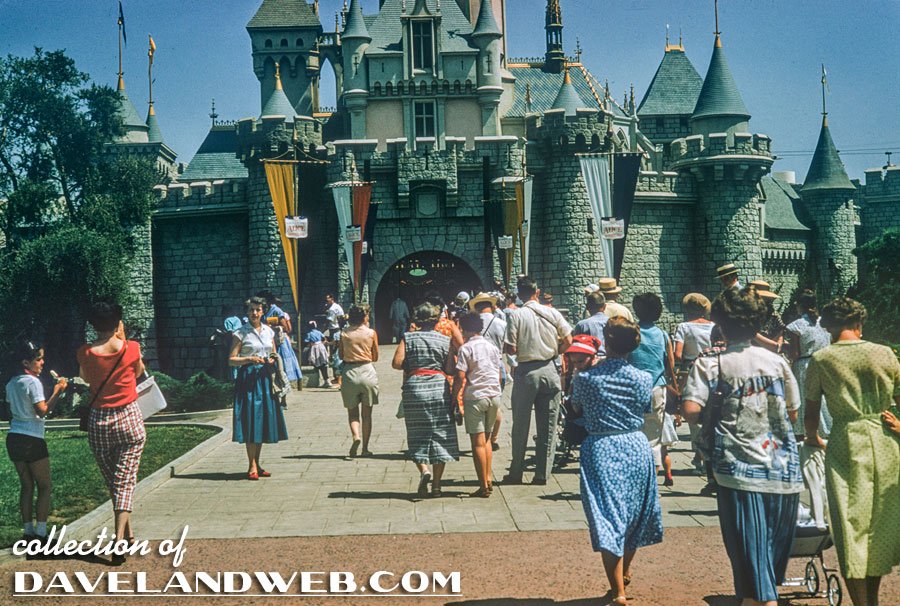 Two more sequential shots in the July 1958 set.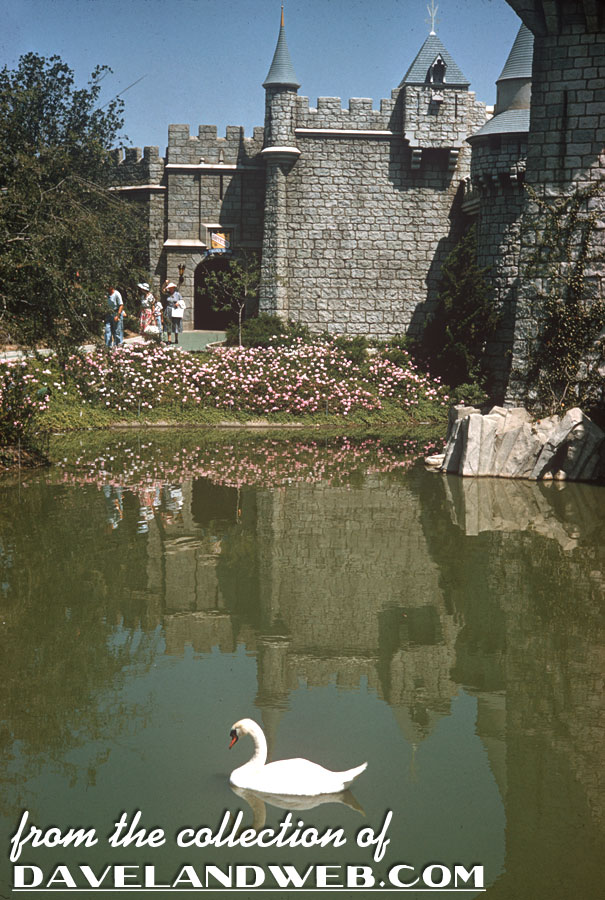 Need anything from Gepetto's Work Shop?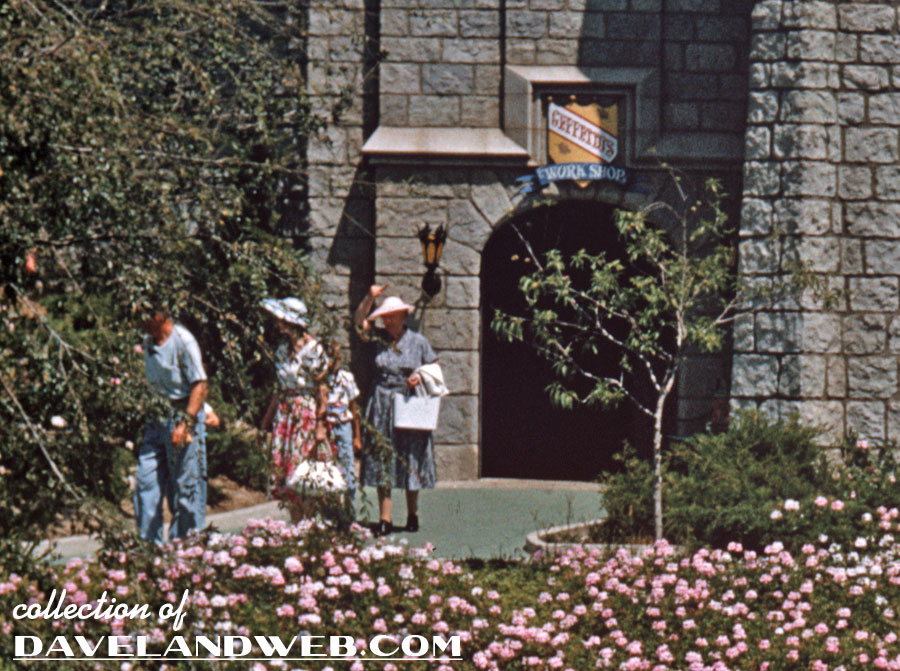 The King Arthur Carrousel is waiting just on the other side of the Castle. Moved during the 1983 renovation, initially this was the attraction guests first saw when they entered Fantasyland.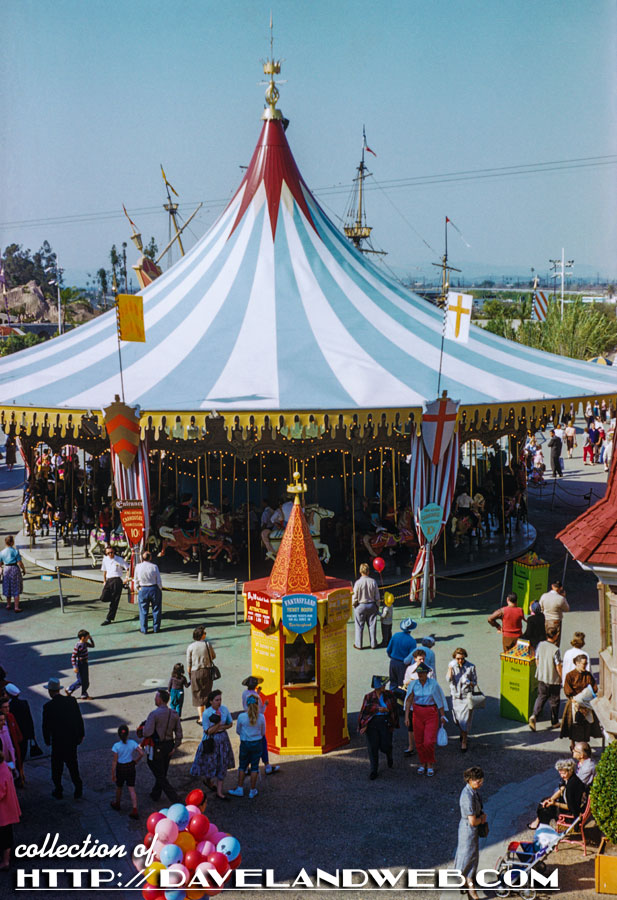 Only 10¢!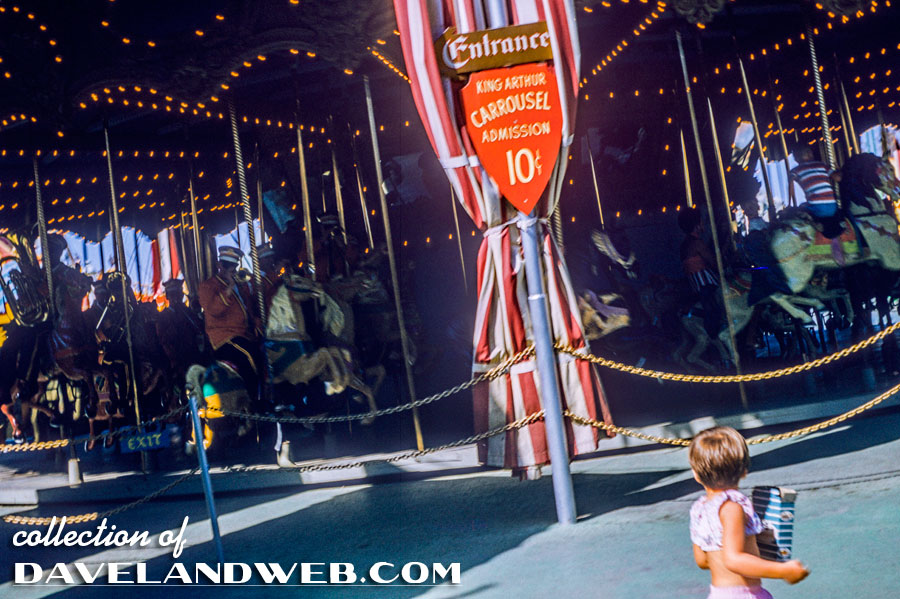 A favorite shot from my collection with 2/3 of the famous Little Pig trio. The other one was probably busy building a sturdy home out of brick.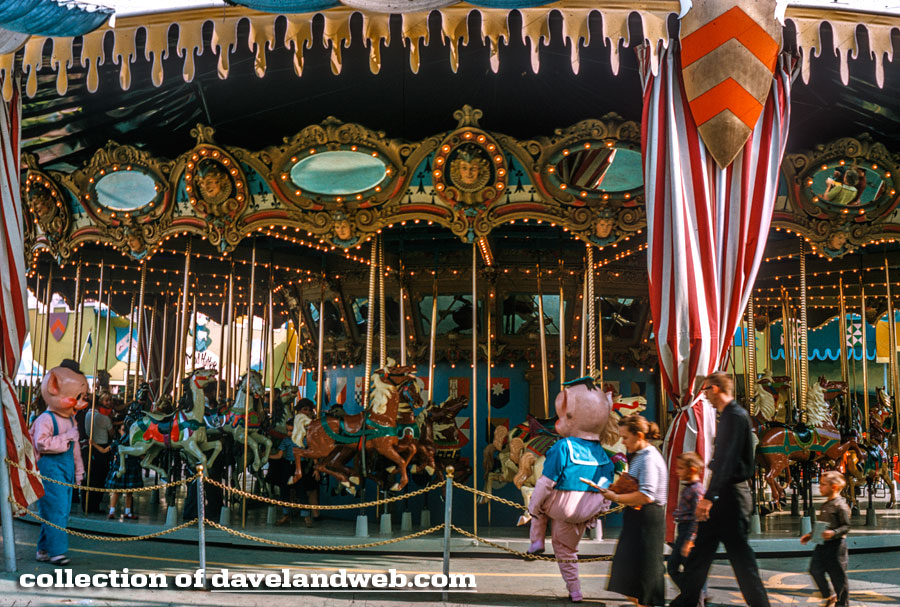 This Viewmaster slide image shows the Fantasyland star of 1958 herself, Alice in Wonderland: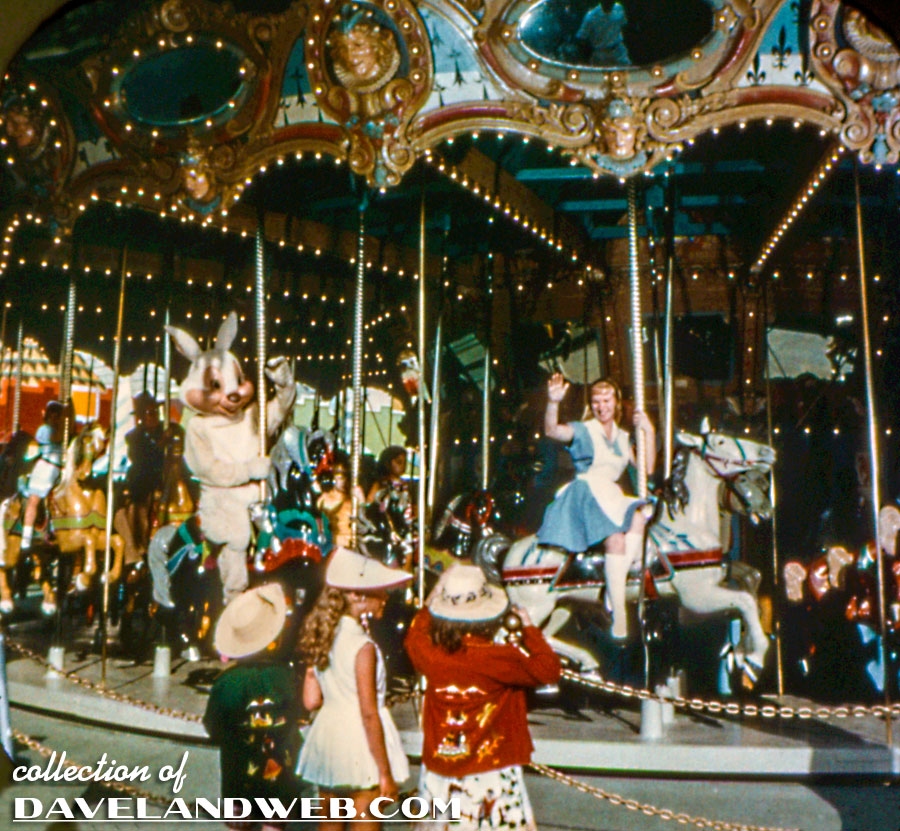 More Fantasyland to come!
See more Disneyland Sleeping Beauty Castle photos at
my website.