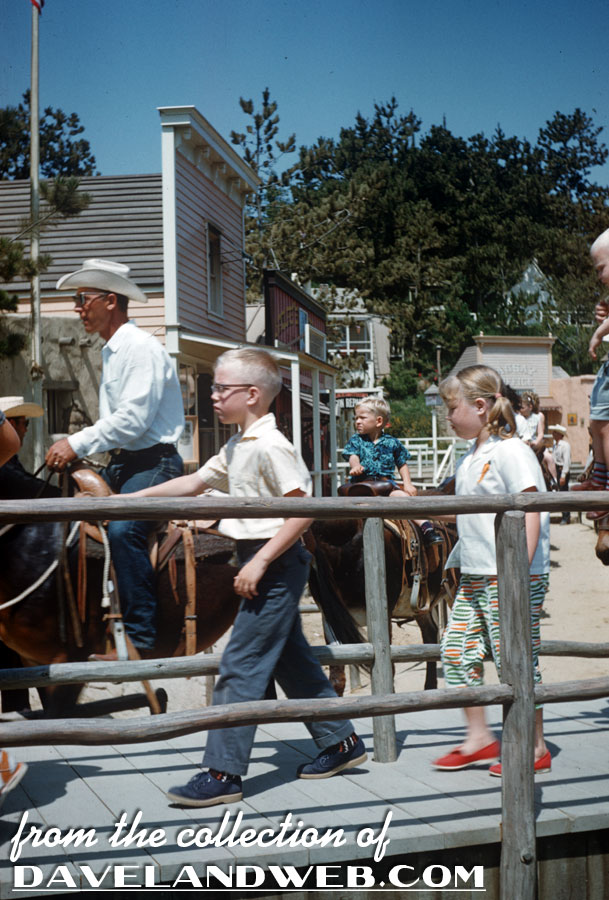 I am semi-obsessed with the Disneyland Pack Mule attraction. To think that "live" animals and an unpredictable element were ever at the Park is difficult to comprehend now. This little girl from June 1961 must have been obsessed with carrots, and she was not afraid to let the world know. A carrot on her shirt, and a pair of capri pants LOADED with carrots. I bet she had good teeth and vision.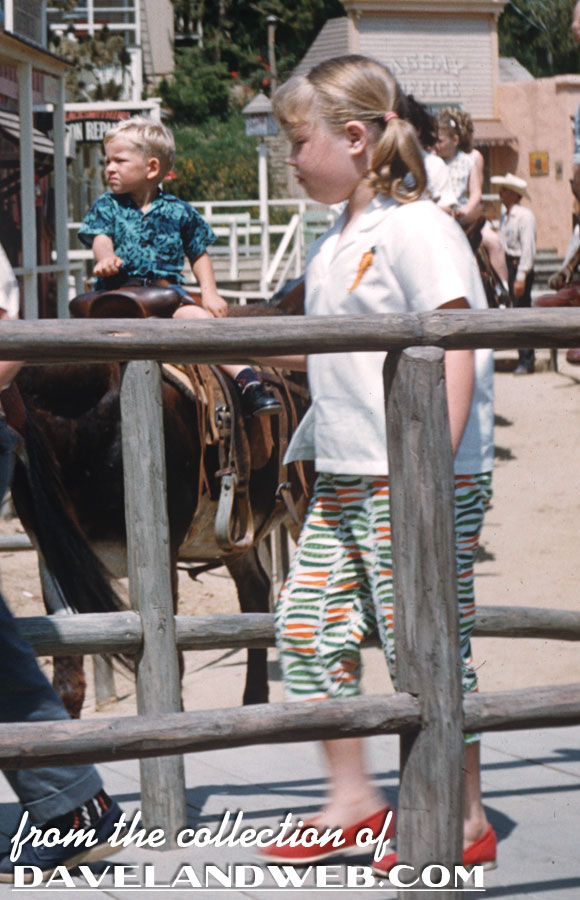 This previously posted July 1962 image shows the same area, but from a wide-angle. I like covering all the angles.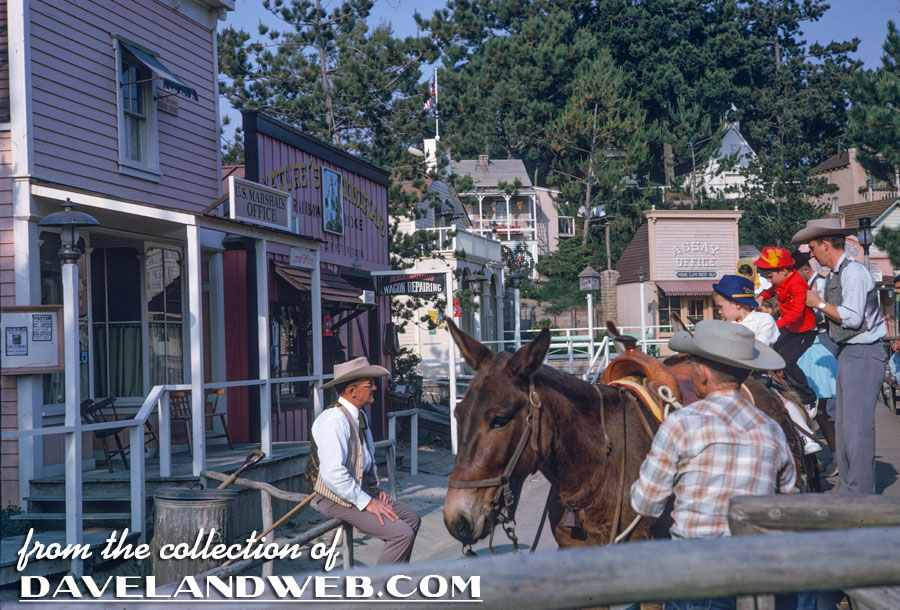 You can see that the obscured sign in today's first image is for wagon repair. Better go there quick; I hear parts are taking a long time to ship these days.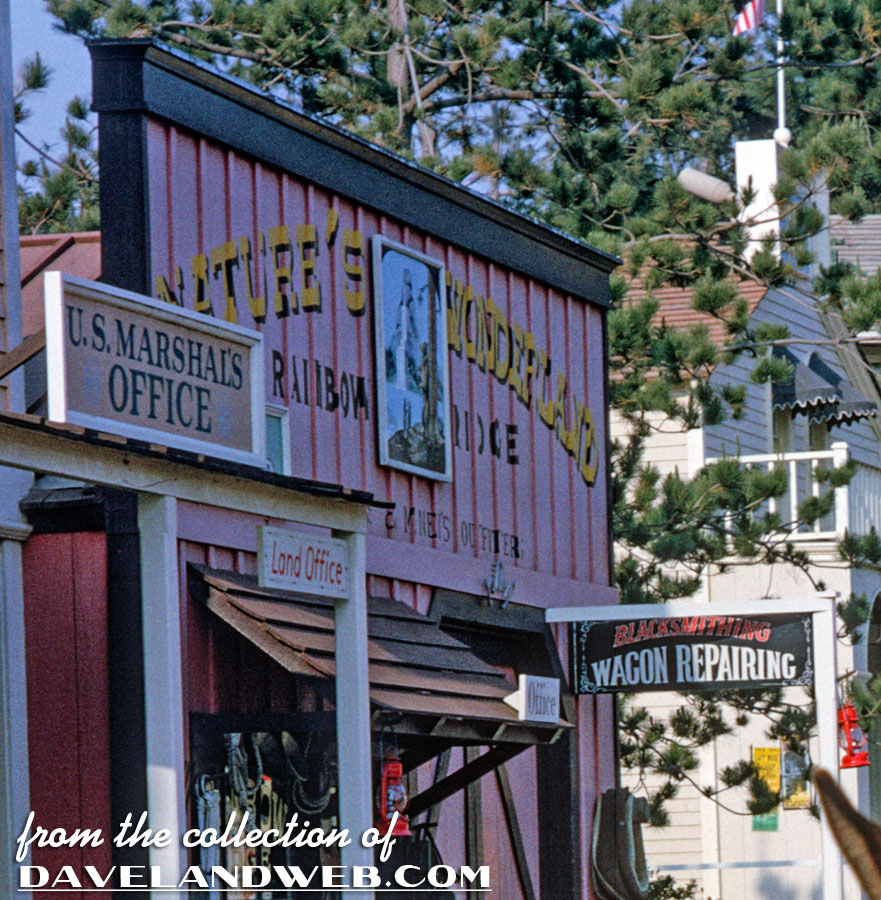 See more Disneyland Pack Mule photos at my
main website.