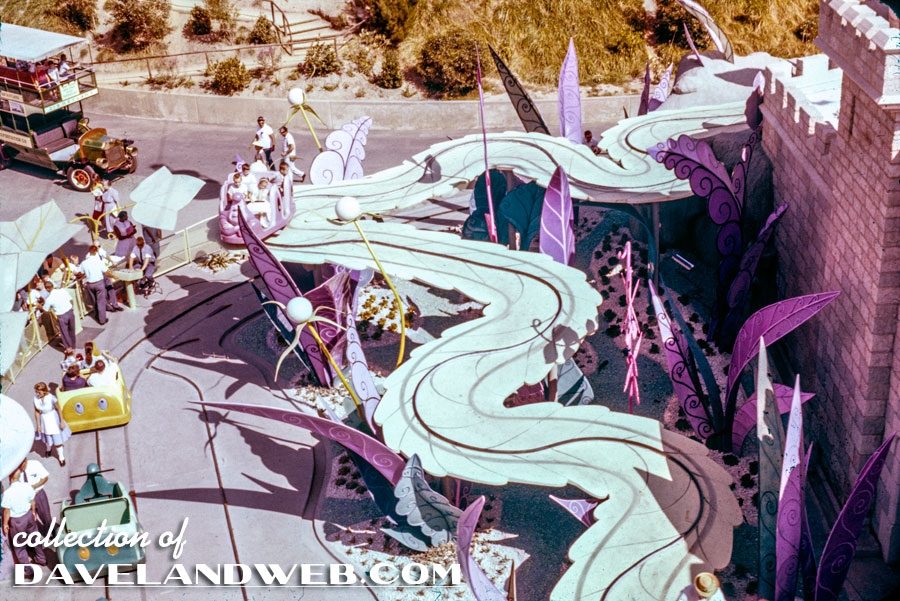 Alice in Wonderland was a little late to the game; almost three years late, as her opening at Disneyland didn't occur until June 1958. These are some of the earliest images of the attraction, from July 1958. What I love about this first image is that it captures the Omnibus on its original route, when it actually drove into Fantasyland. The steps on the right in the detail shot below took guests up to Holiday Hill, which is where the Matterhorn would materialize one year later.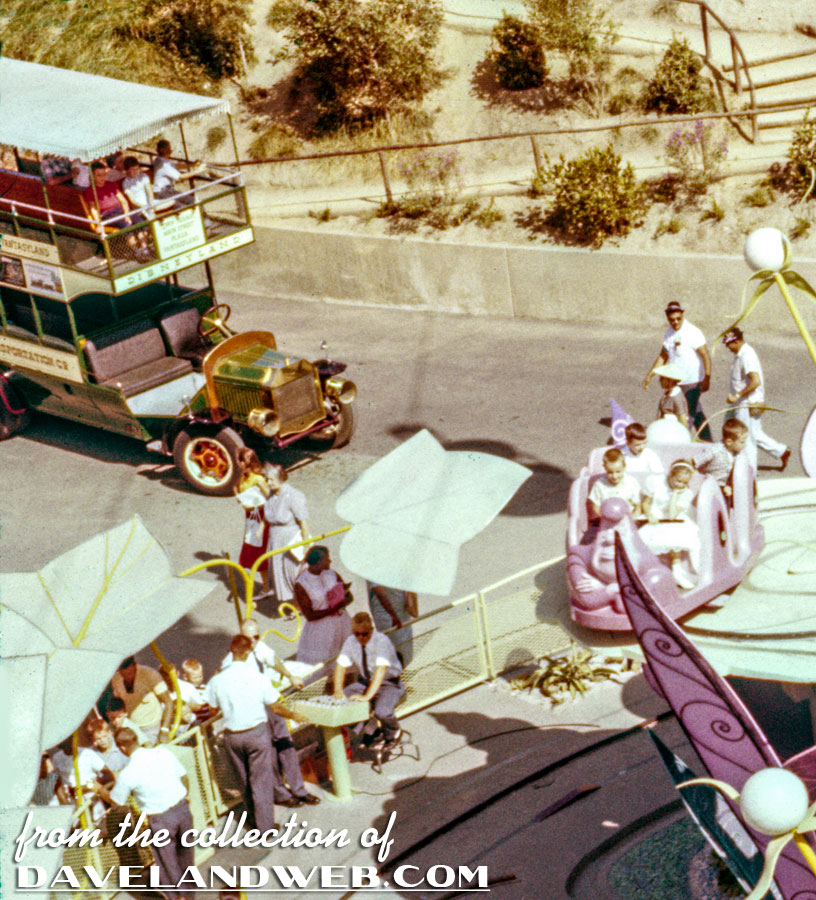 The female cast members were attired like the animate heroine: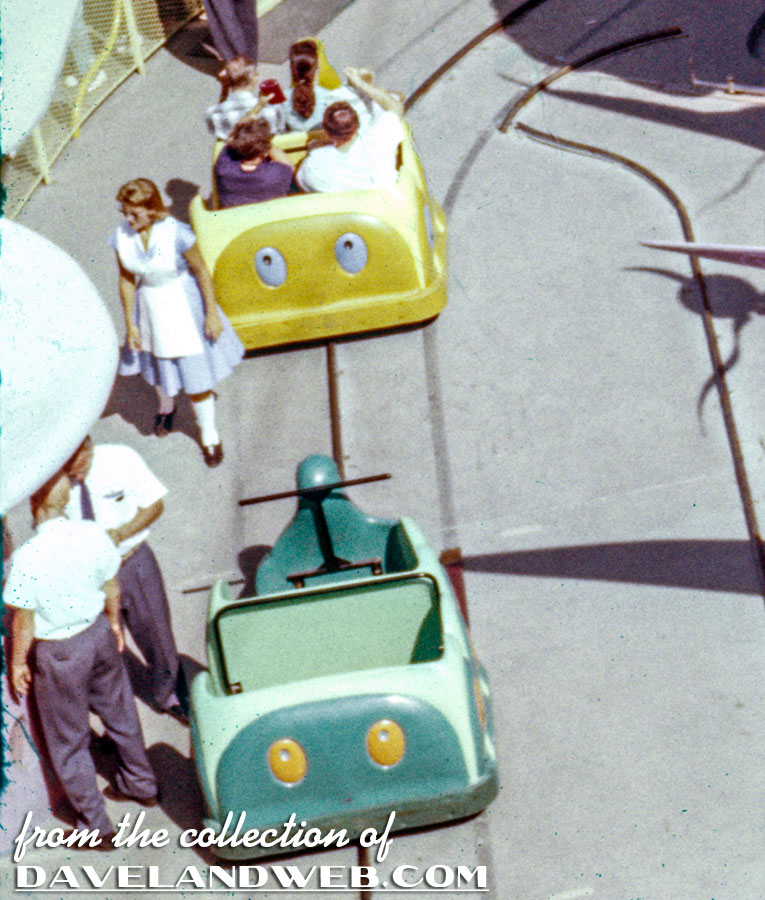 This August 1958 was taken from overhead by a guest on a Skyway bucket (as was the first shot):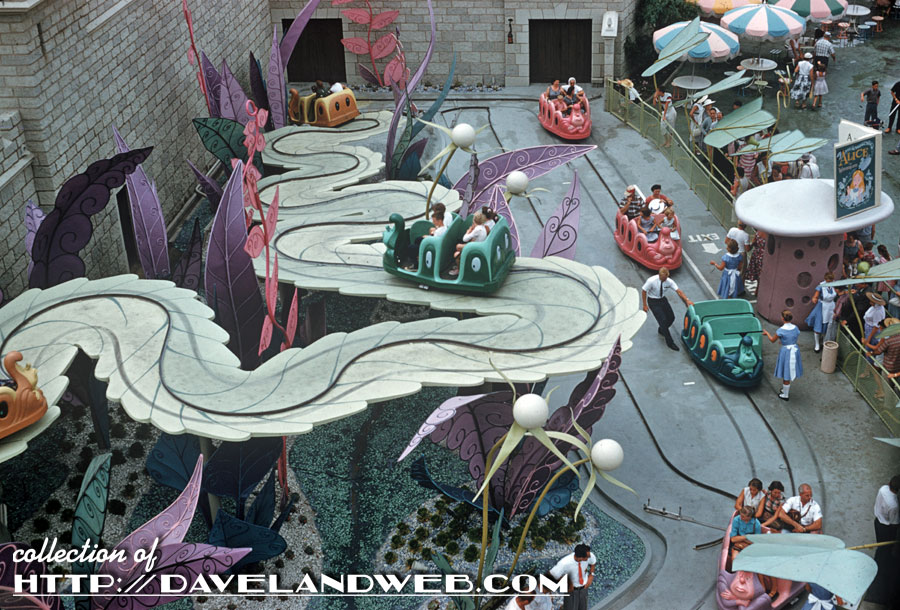 Three Alices, but no blondes!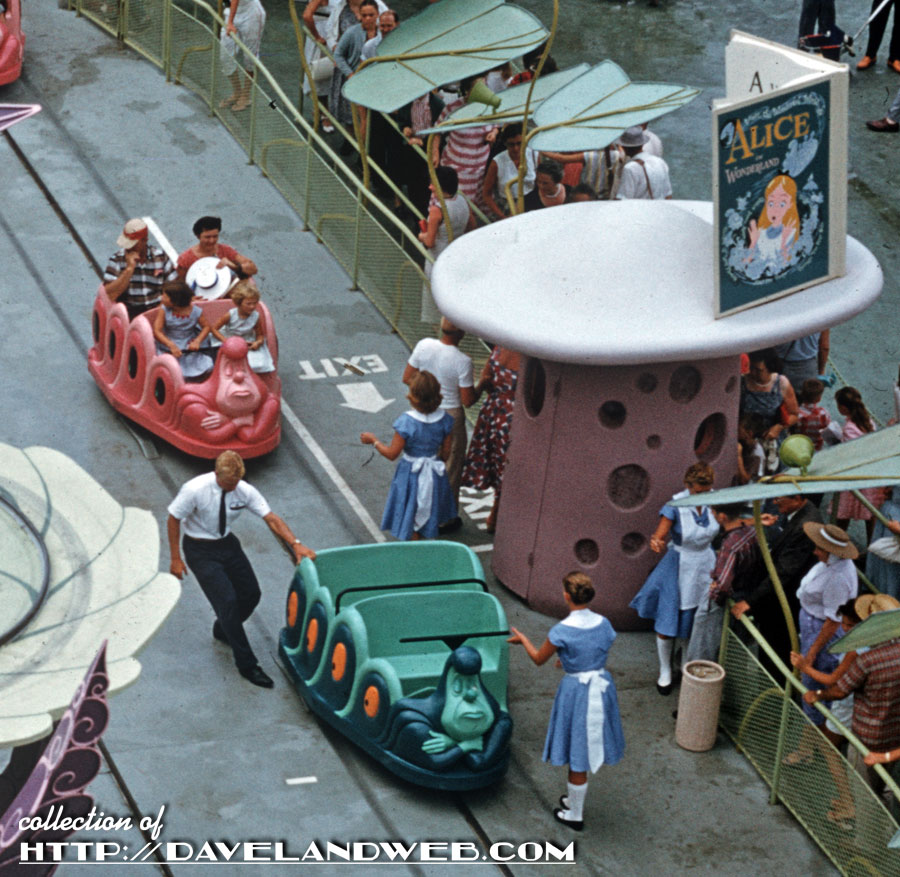 Three from September 1958: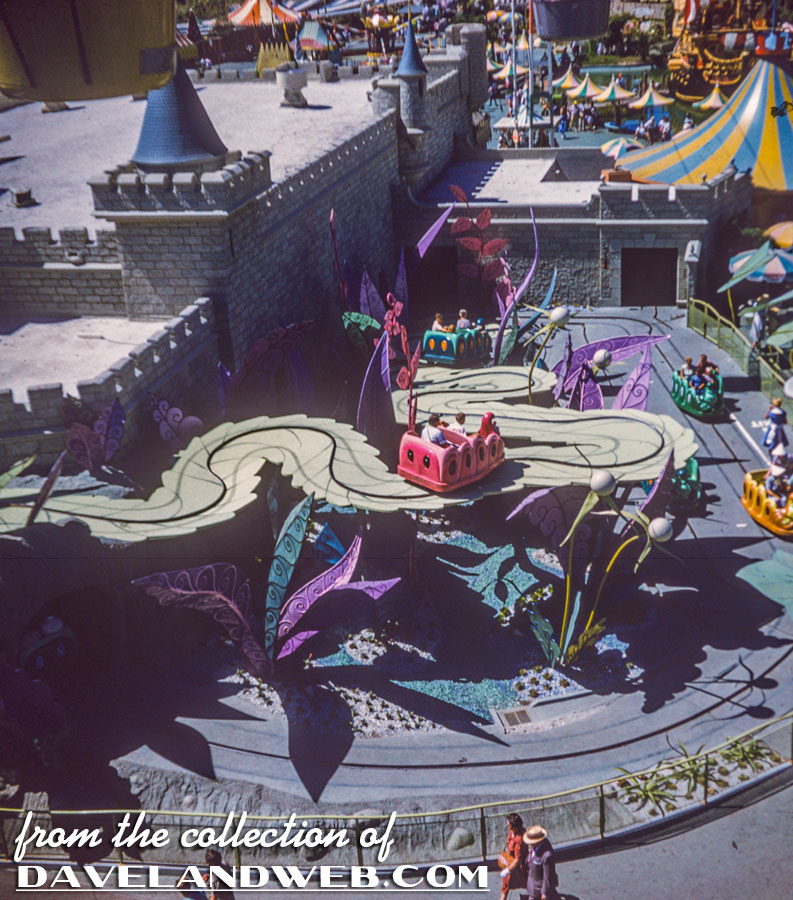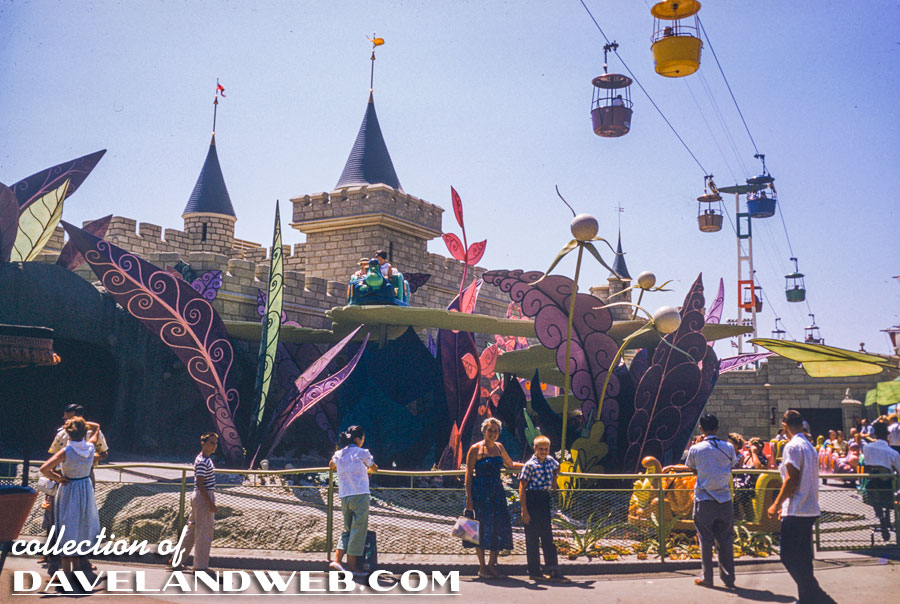 This one also shows the path up to Holiday Hill (entrance at the left of the photo):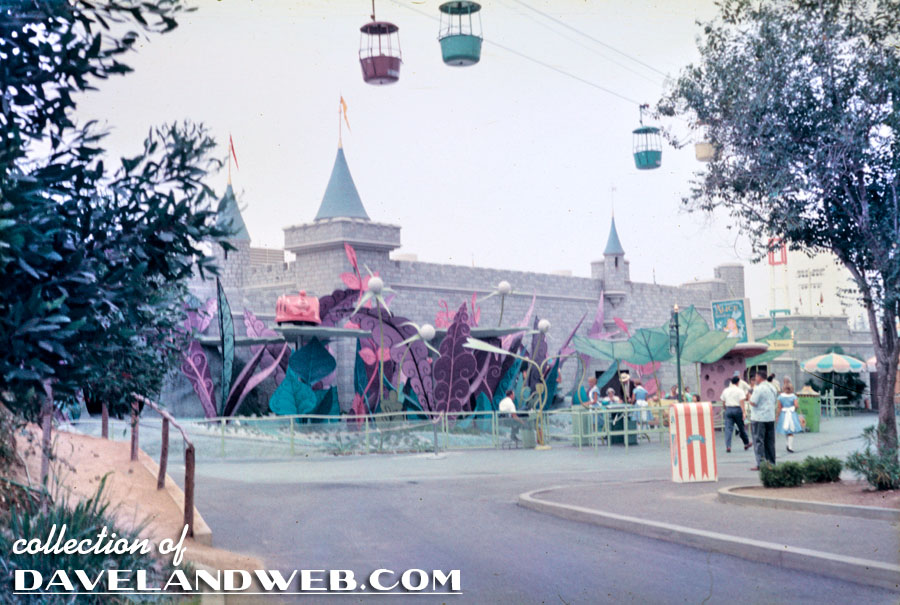 Yup, themed trash cans were around even in 1958: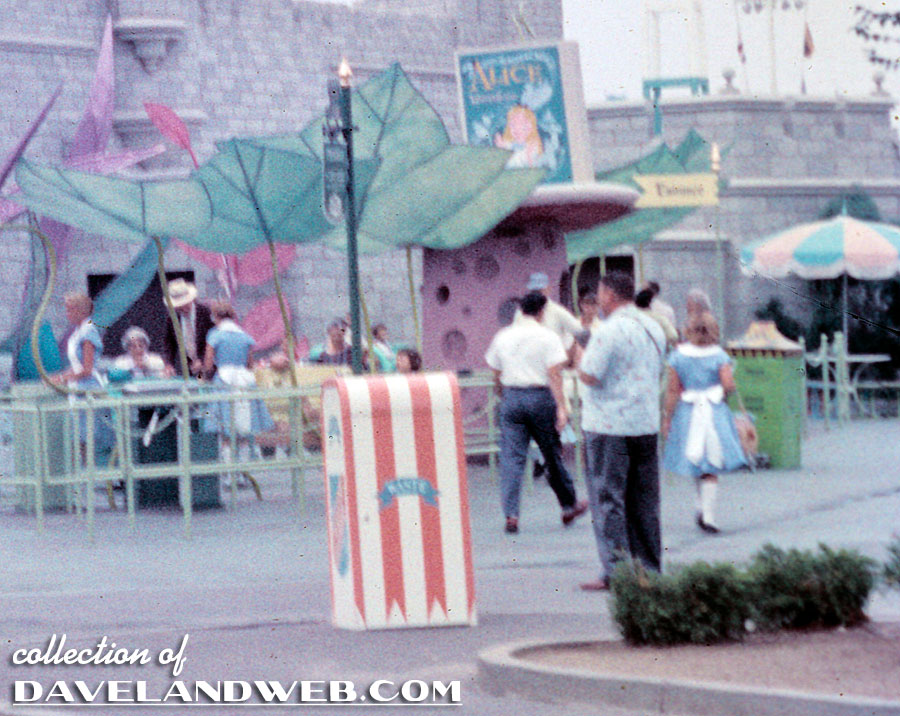 This black and white image is also from 1958; Skyway buckets float over Holiday Hill: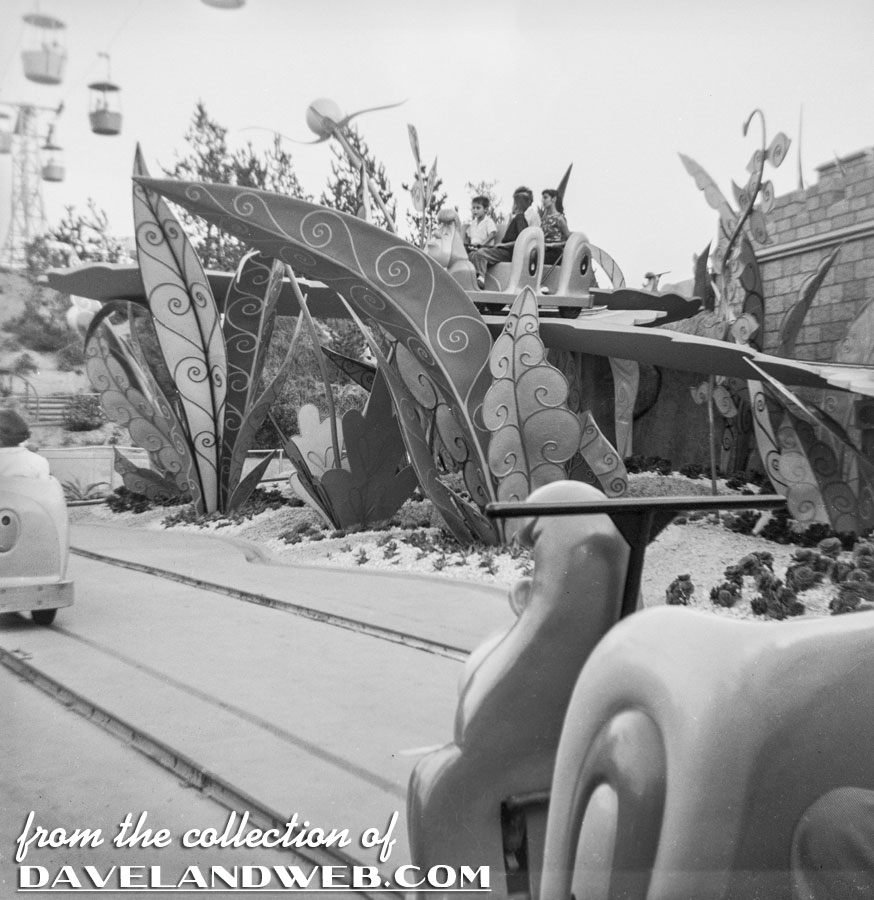 Mom takes the three kids out for a spin: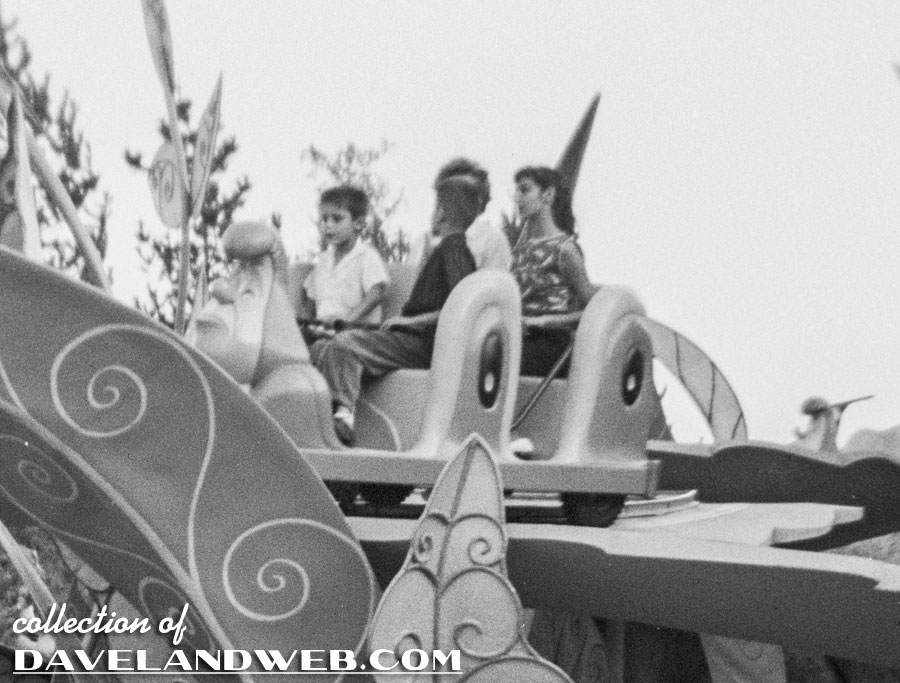 Sadly, no vintage interior shots in my collection. Hopefully these exterior views will suffice!
See more Disneyland Alice photos at
my website.