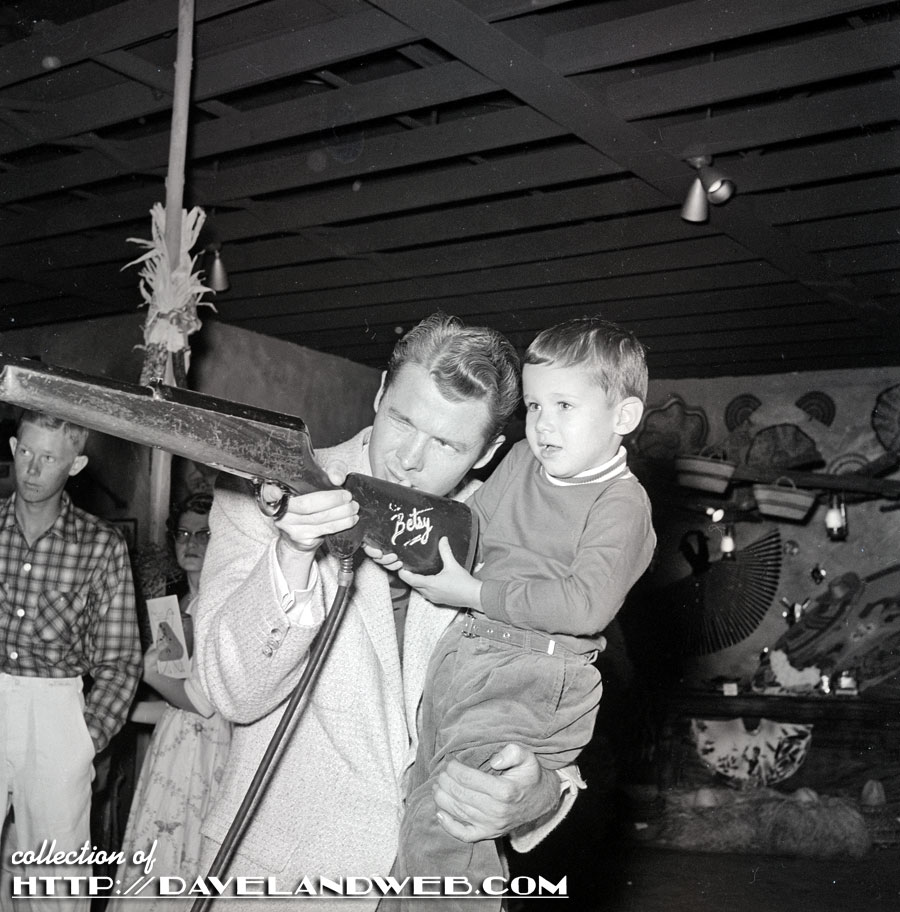 And now we get to the meat and potatoes of this Audie Murphy series. An interior view of the Frontierland Shooting Gallery! Audie shows his son how to fire Betsy. Below is a closeup of the lady in the background holding her Disneyland Guide.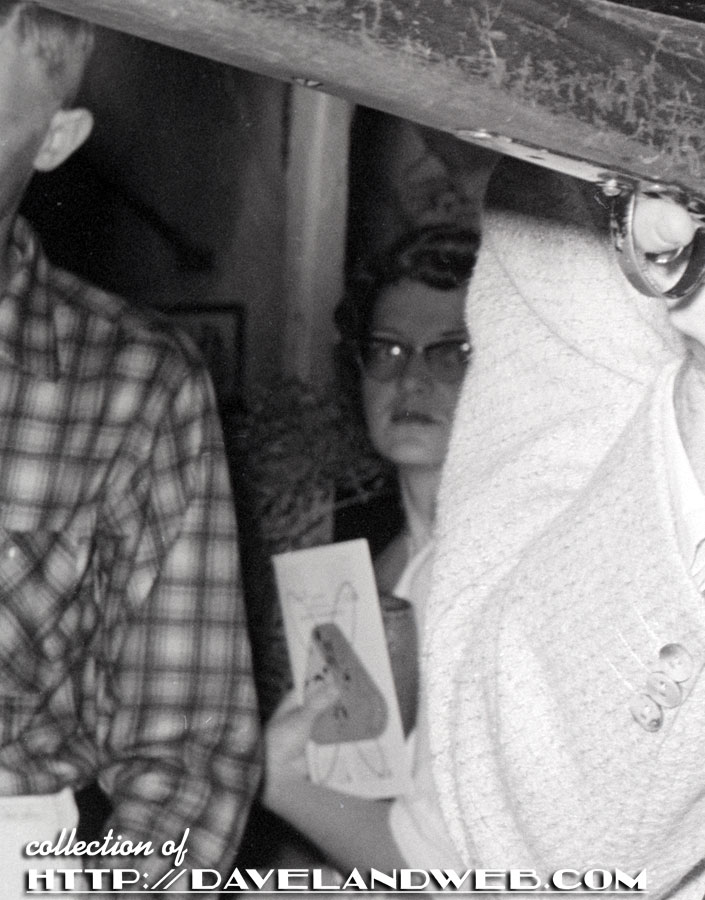 In the background, you'll note a bunch of stuff hanging on the wall.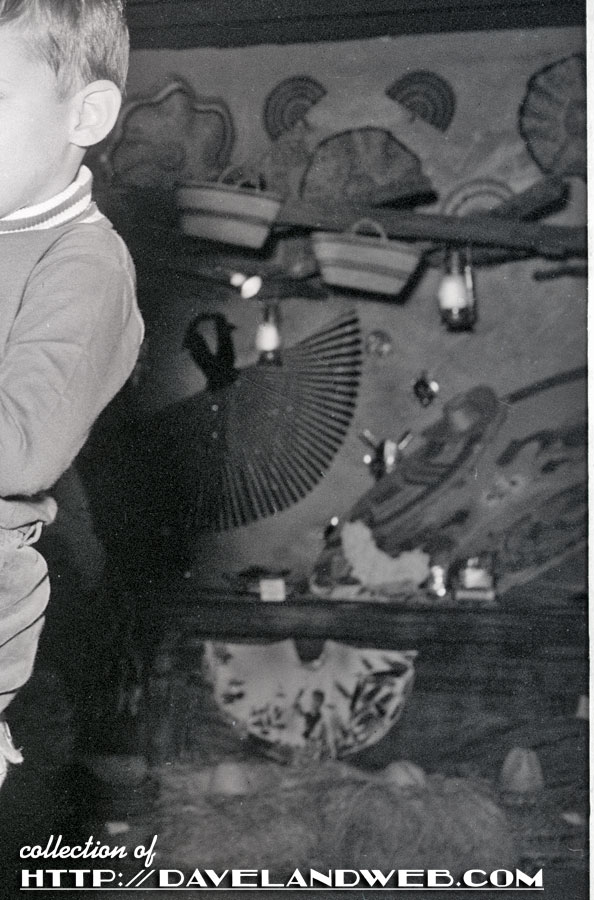 Based on this other photo showing Audie with his wife, it would appear that the Frontierland Shooting Gallery was attached to a shopping area.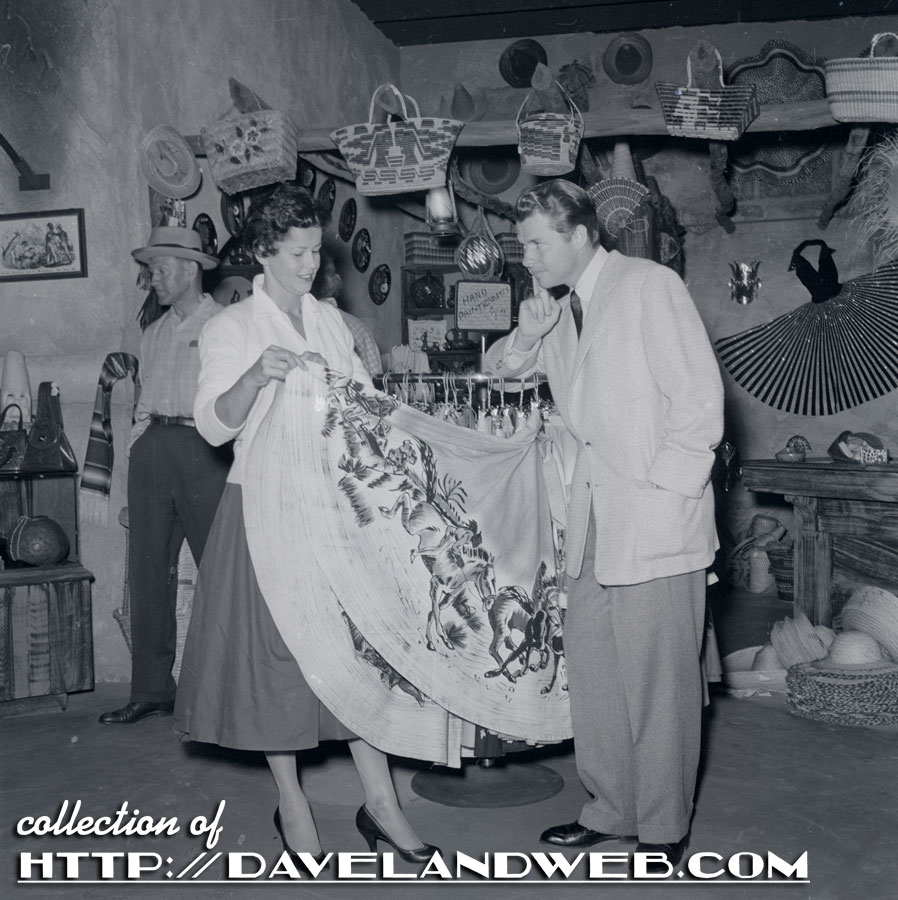 Only $8.95 for a hand-painted skirt. Heck, you probably couldn't get a hand-painted roll of toilet paper from Disney today!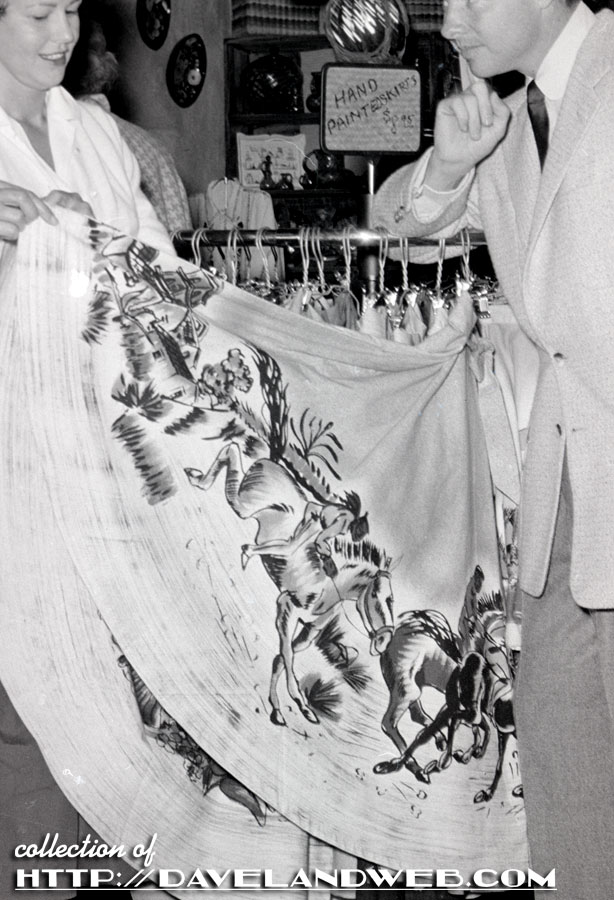 The Murphy family is posing for a photo with the wax figures of Davy Crockett (Fess Parker) and George Russell (Buddy Ebsen) in the Frontier Arcade: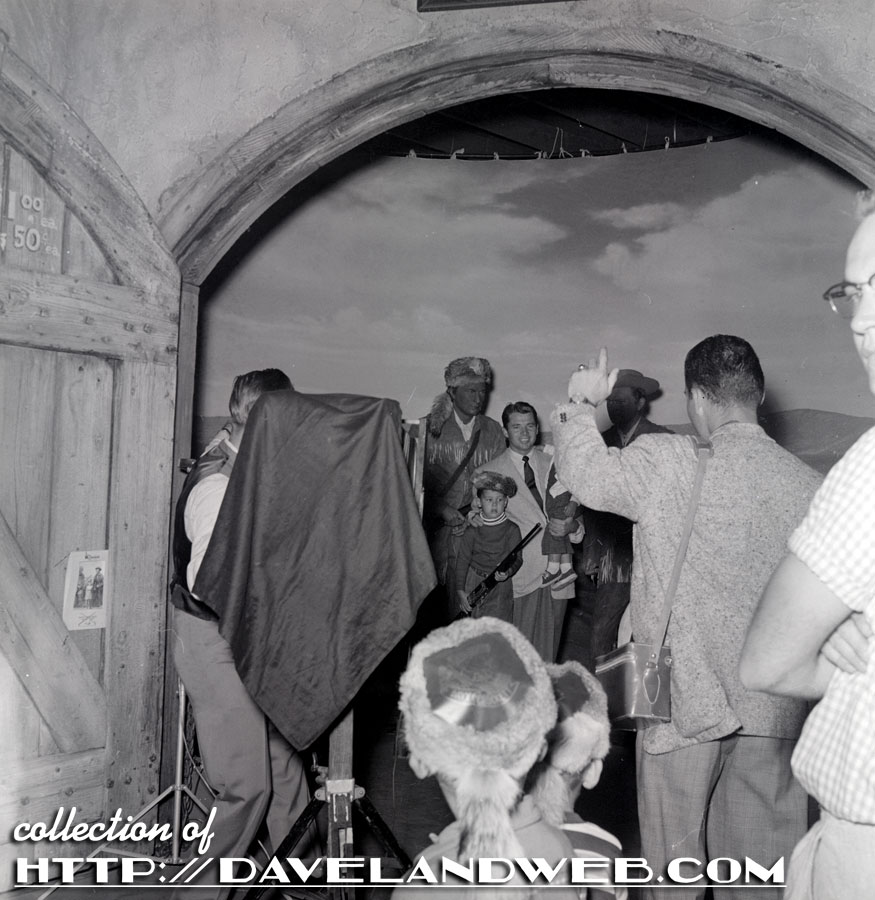 Here you can see a sample posted of what your money is buying: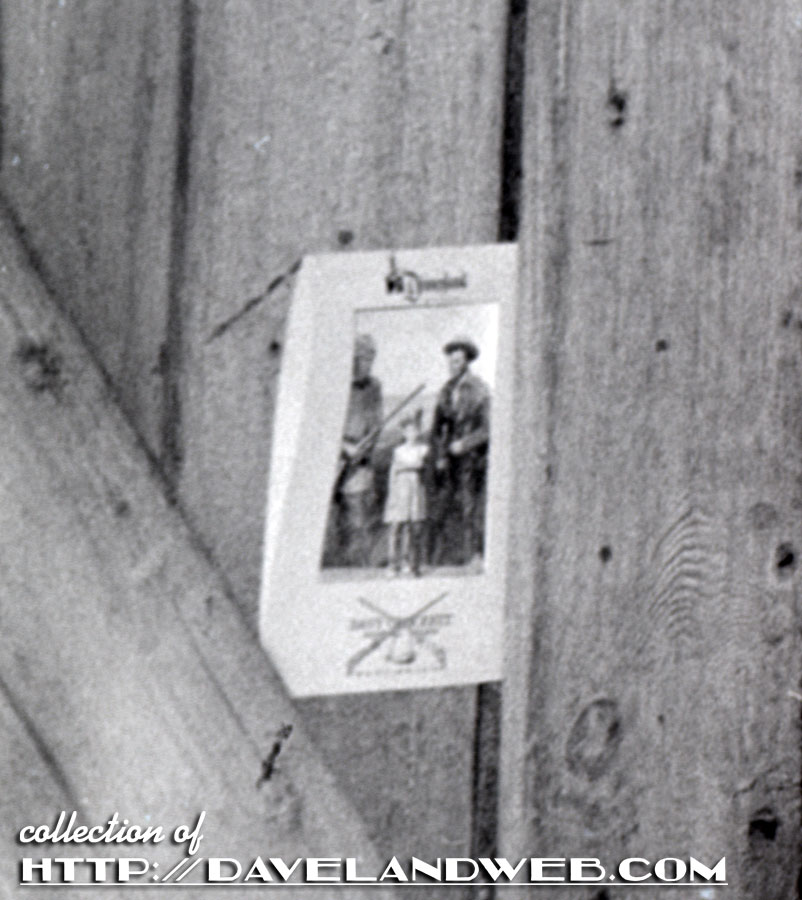 I don't think I ever realized that the coon skin caps sold had branding on the top of them: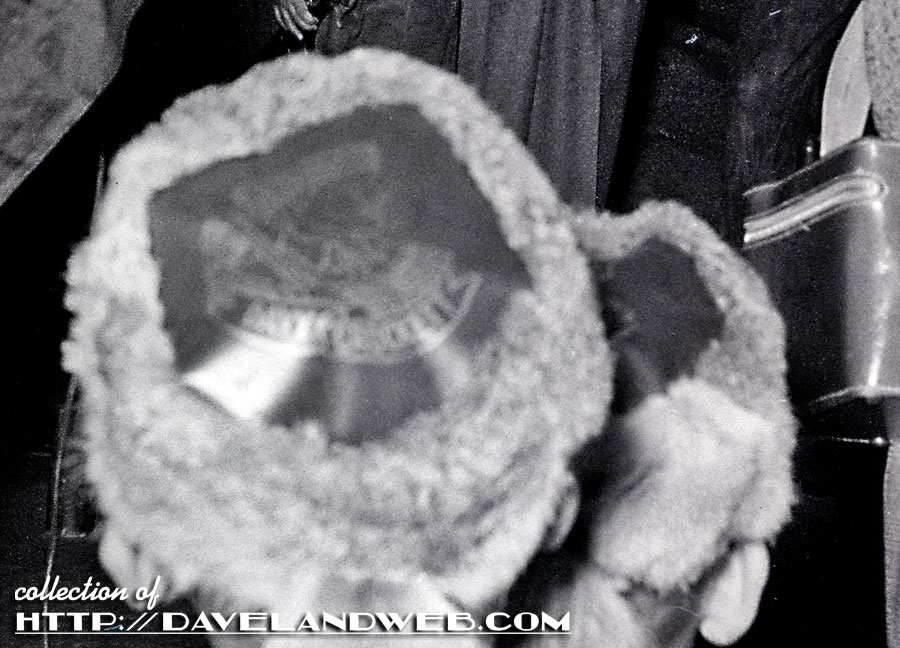 Have to get a closer look at the portrait as it's being shot. Say "cheese"!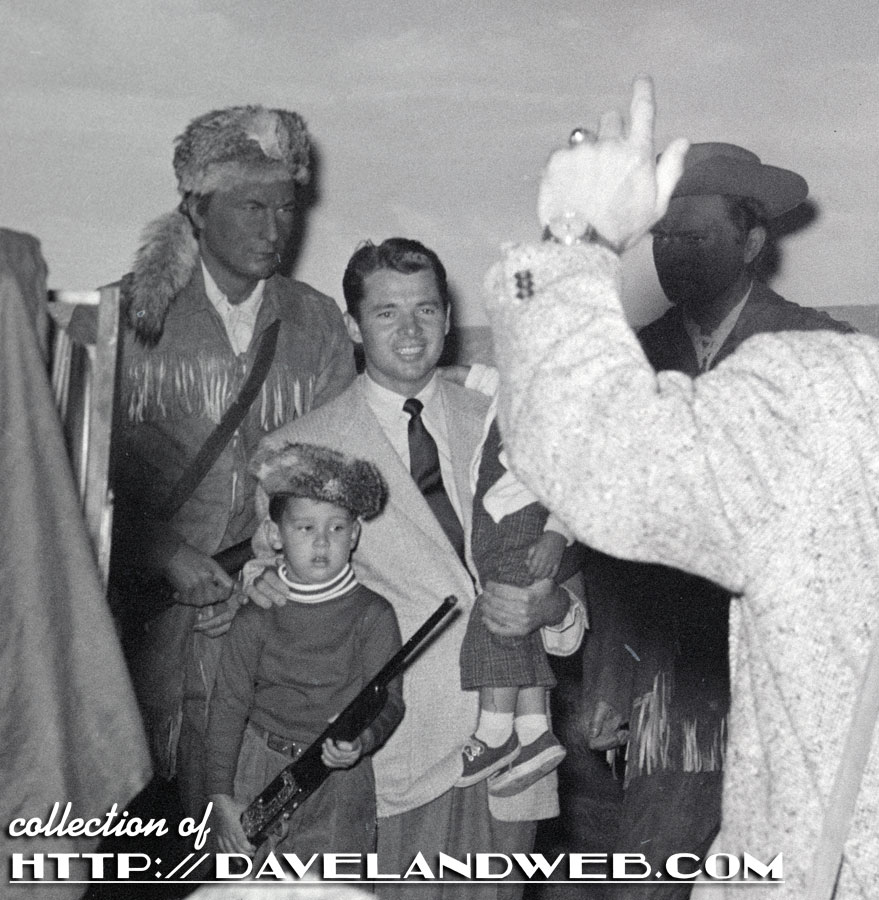 This Murphy family shot is from the interior of the Golden Horseshoe Saloon; wonder if they got to meet Wally Boag, too?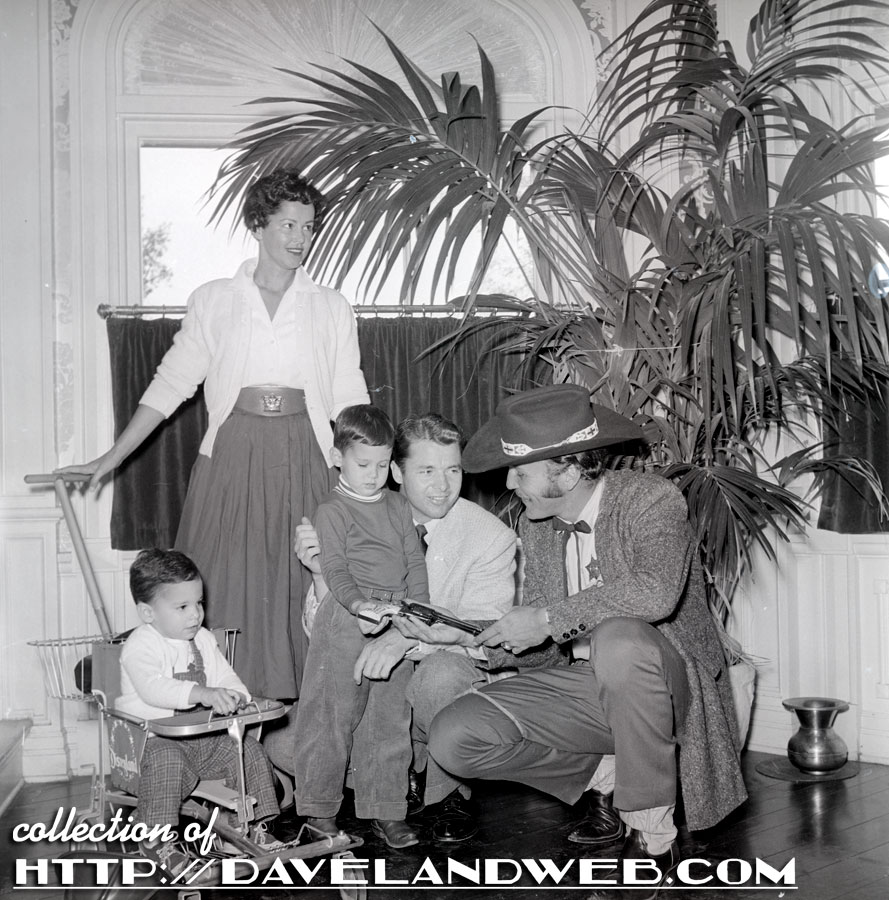 See more vintage and contemporary Disneyland Frontierland photos at my
main website.