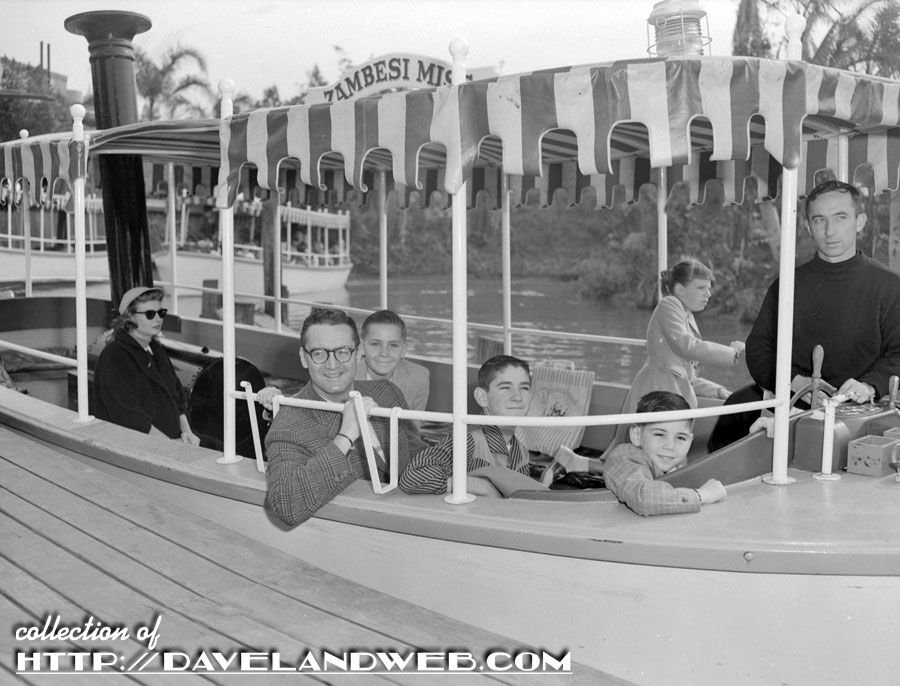 Today it's back to December 1957 as we follow Steve Allen and family aboard the Disneyland Jungle Cruise. Actress Donna Reed has the sunglasses on and is attempting to avoid the paparazzi in the back of the boat.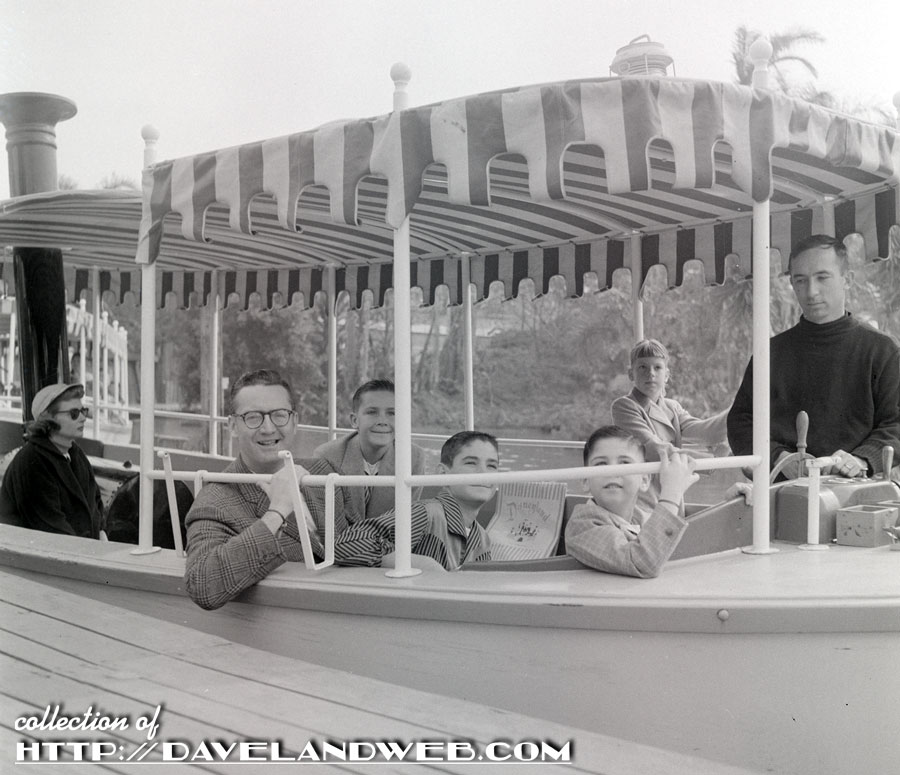 Anyone want a closer look at that vintage souvenir bag?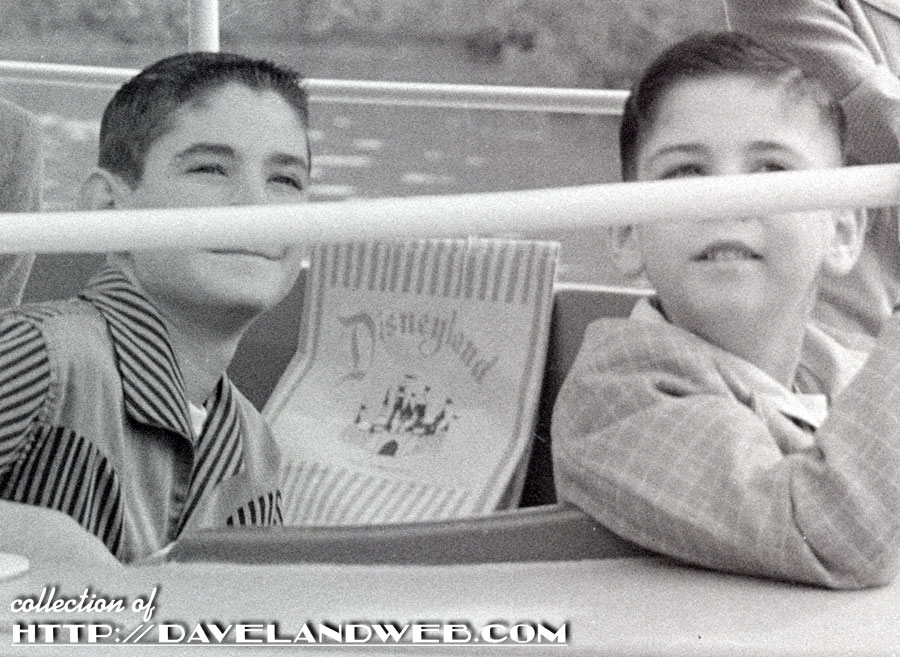 Once the initial batch of photos were over, it would appear that Allen and his family moved to a different position on their boat, The Zambesi Miss.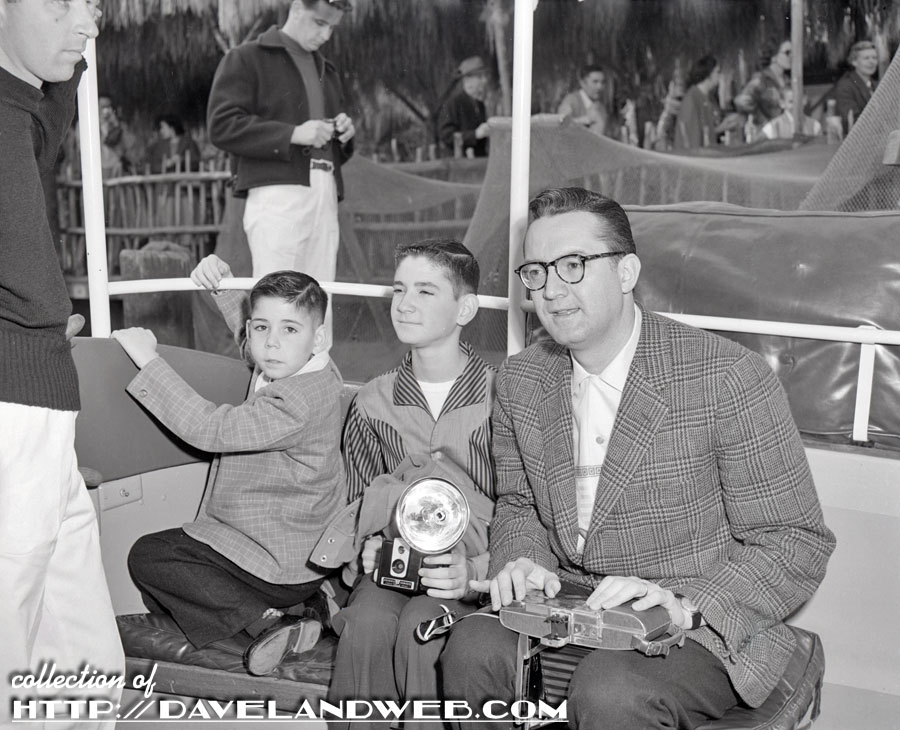 Check out that huge flash attachment to Steve Jr.'s camera!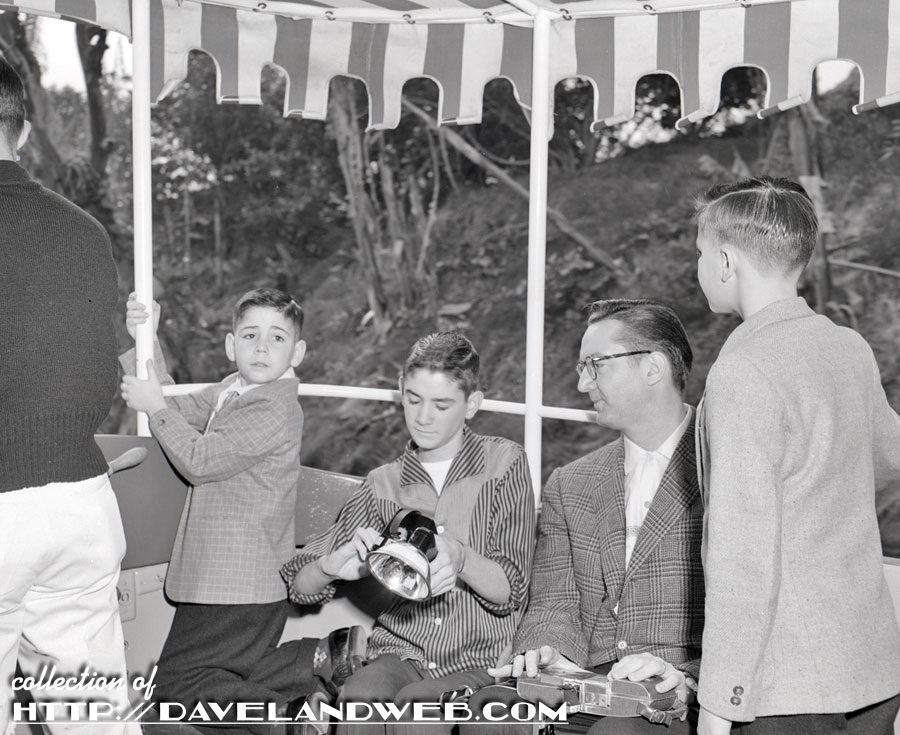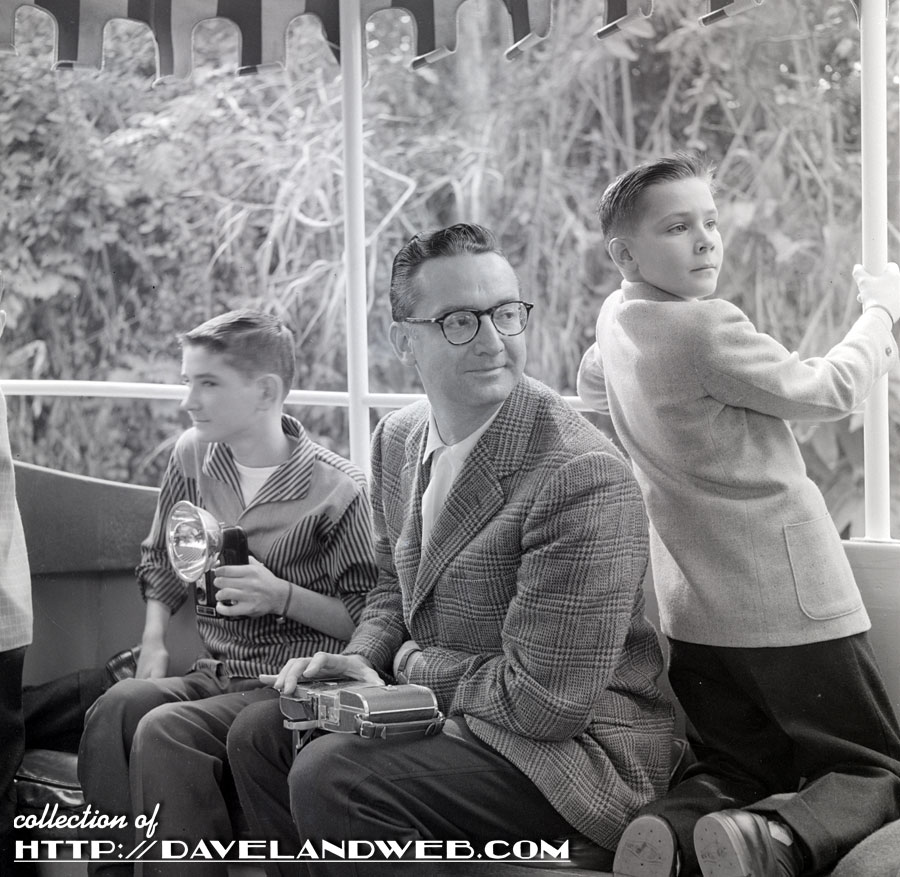 Even on the Jungle Cruise, Allen must look his best for the cameras. Fix that collar, Steve!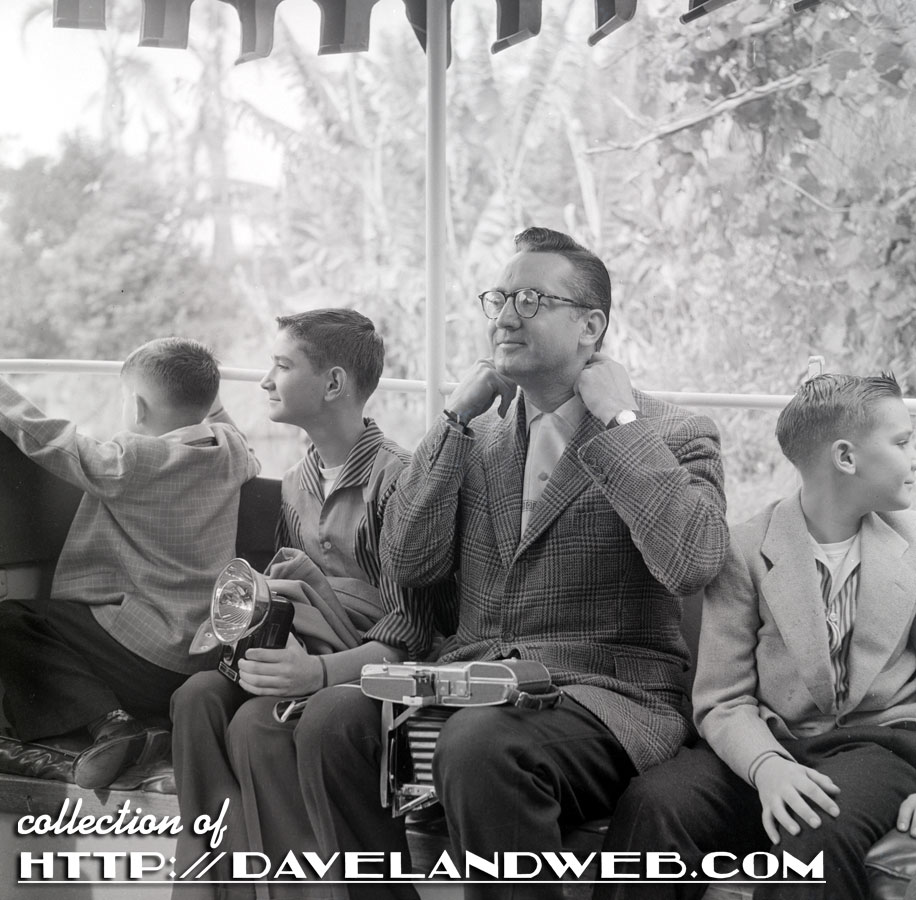 Wish I knew what they were craning their necks to see in this shot.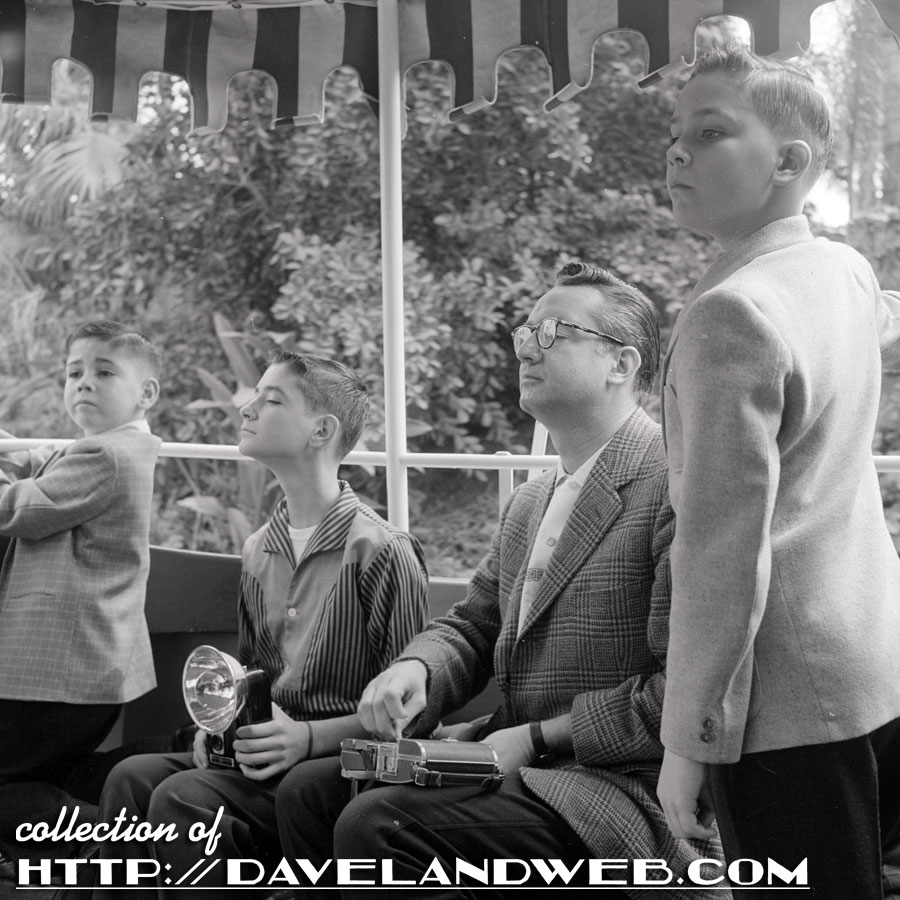 As the Allen family leaves Adventureland, I wonder where they will go next? Only time will tell. Stay tuned! I wonder what happened to Donna? Did she stay behind with Trader Sam?!?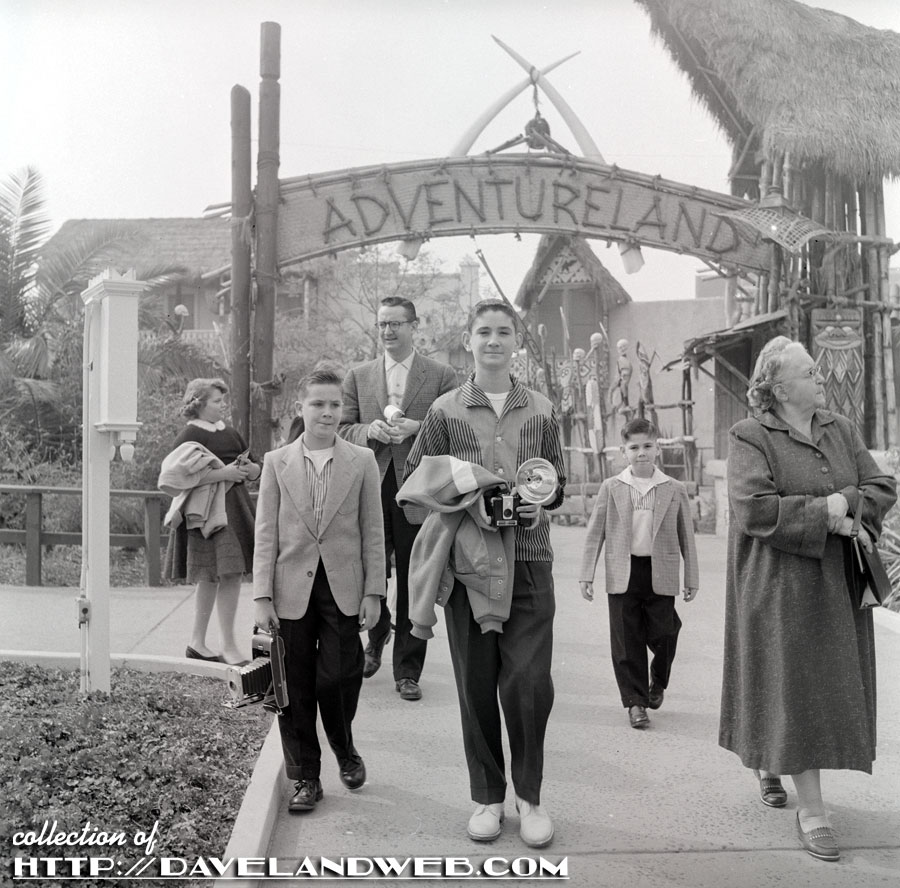 More vintage and current Disneyland Jungle Cruise photos at my
main website.
Follow my Daveland updates on
Twitter
and view my most recent photos on
Flickr
&
Instagram
.